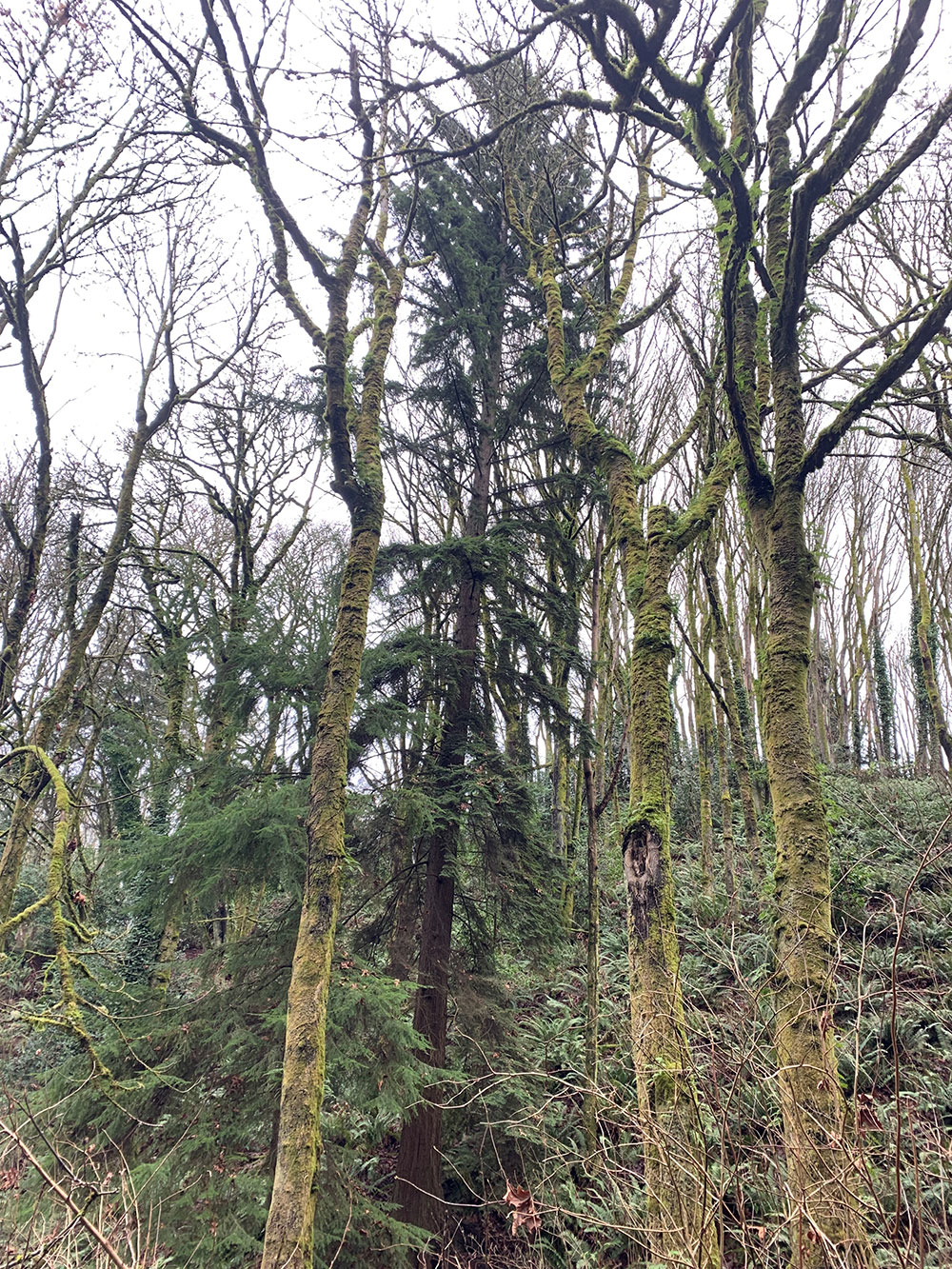 Tree-dimensional Tacoma: Western Red Cedar
"How about Western red cedar, Thuja plicata?" asks Sarah Low, executive director of Tacoma Tree Foundation in regards to this week's Tree-dimensional Tacoma highlight.
She couldn't finish her sentence before we screamed, "Yes!"
Peaks and Pints pours draft beer, cider and wine from a Western red cedar log found in the Key Peninsula area. Artist, guitarist, woodworker, solar power expert and owner of Matt's Concrete Repair, Matt Eklund — with help from Tacoma woodworking masters Wane + Flitch — brought Peaks and Pints a 600-pound Western red cedar months before we opened Nov. 1, 2016. After Dave Fogg carved and treated it, and Doug Redtko installed the lines and faucets, the tree continues to give life — and by life we mean delicious beverages.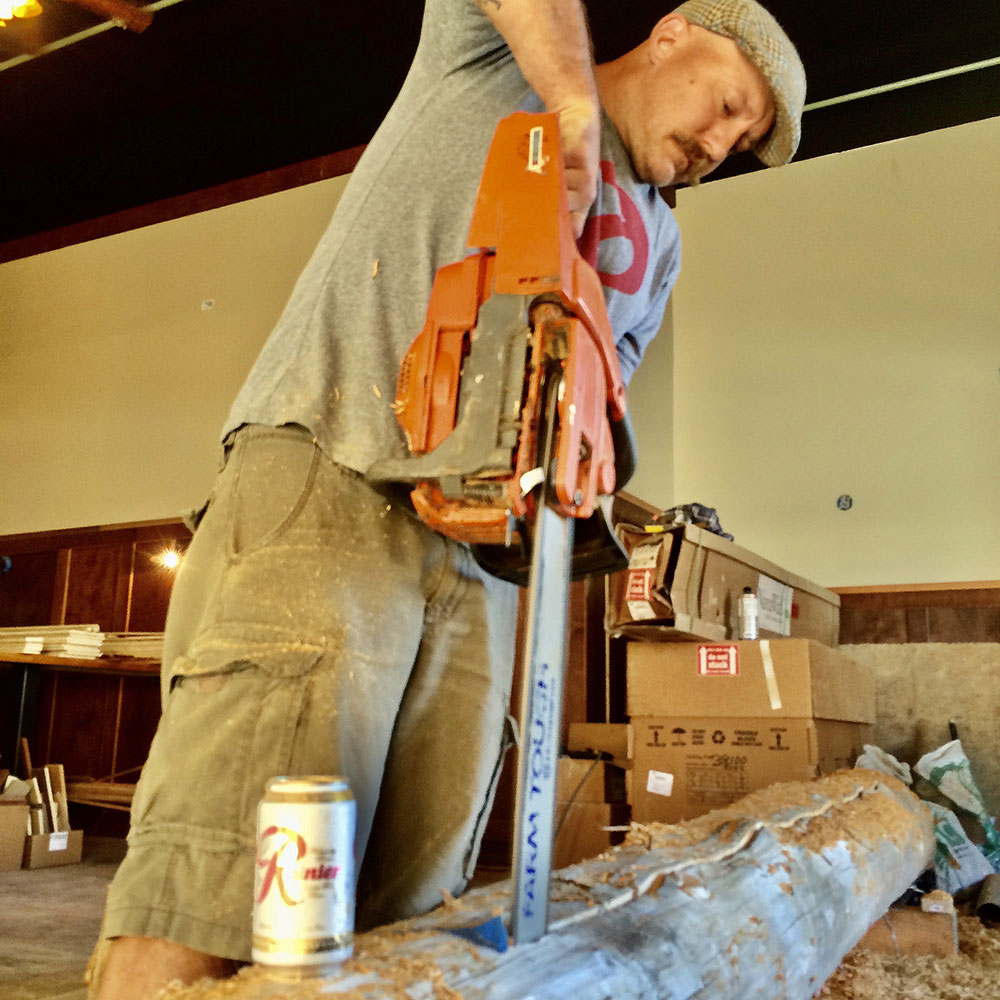 This evergreen coniferous tree in the cypress family Cupressaceae fits Tree-dimensional Tacoma, Peaks and Pints' weekly Tacoma tree column. Inspired by our house beer, Kulshan Brewing Tree-dimensional IPA, Peaks and Pints branches out for a weekly look at terrific trees of Tacoma, in conjunction with our friends at Tacoma Tree Foundation.
"It's a bit of an adventure to find a Western red cedar not housing craft beer, but if you follow the Puget Creek Natural Area trail toward the bottom, there is a flat area and on the left side of the trail there it is," says Low. There's this one particular Western red cedar in Puget Creek Natural Area. It's not large by any means. In fact, it's quite young and that's what is extraordinary about it. For a number of reasons, trees can have a hard time regenerating in our natural areas, but this pole-sized teenager of a tree has survived the perils facing seedlings and has grown big enough to hold its own. That, to me, is a sign of hope and whenever I look at it, I think 'keep growing, you got this'."
Western red cedar can grow to a height of 200-feet. The branches tend to spread or droop slightly and turn upward at tips like a "J". The bark is gray to reddish brown, tearing off in a long fibrous strip. It is evergreen tree that tends to have buttressed base.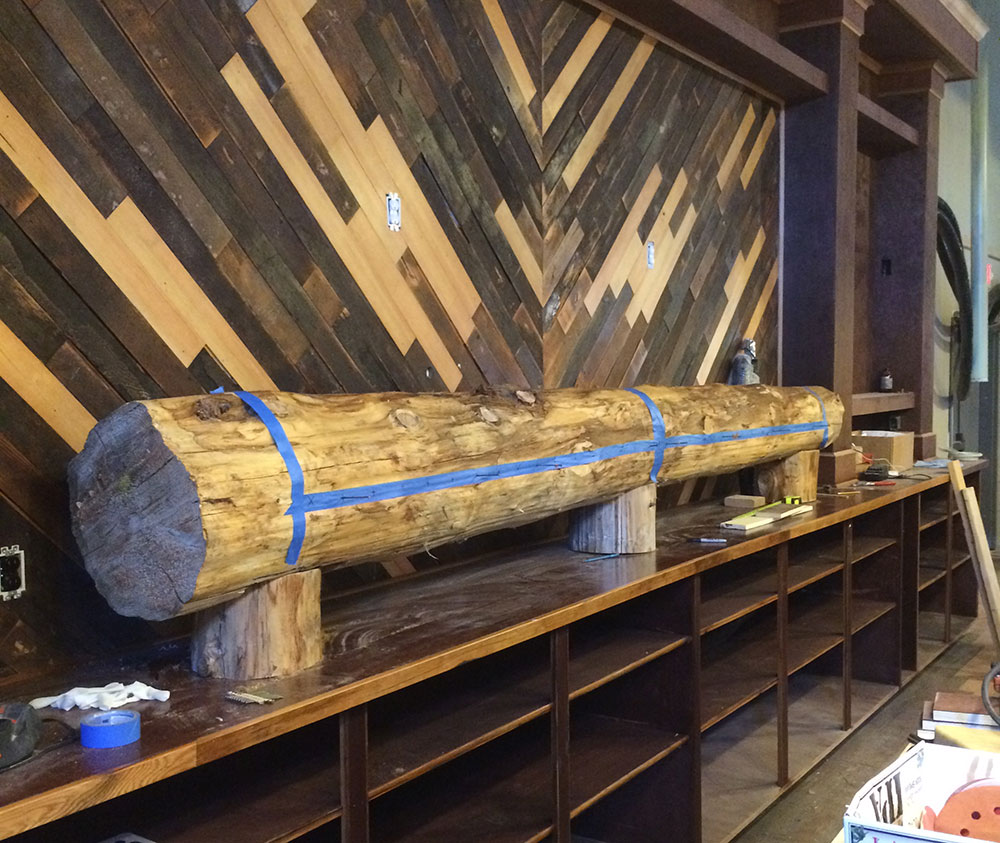 Reward yourself for finding the Western red cedar in the Puget Creek Natural Area with a Tree-dimensional IPA (6.4%) at Peaks and Pints. Kulshan Brewing collaborated with Peaks and Pints on the Tacoma craft beer lodge's house beer, Tree-dimensional-IPA. Paying homage to the outdoor enthusiasts who join Peaks daily in Tacoma's Proctor District, Tree-dimension IPA is the perfect beer to toast the powder, currents or trails, as well as reveal the sprains. Tree-dimensional IPA, or Tree-D, continues Peaks & Pints' love affair with old school piney IPAs, this time brewed with Simcoe, Idaho 7, CTZ, Centennial, and whole leaf Cascade in the hop back for all the pine, plus creamy mouthfeel and bitter finish. The Tree-D is now in cans, too!
Tacoma Tree Foundation is dedicated to educating, empowering, and supporting community members in neighborhood-based greening. In other words, the Tacoma organization strives for a greener, healthier, more connected Tacoma — which plants well with Peaks and Pints. We will host TTF fundraisers during Tree-dimensional IPA's reign as our house beer, which pours through October 2020.
LINK: Kulshan brews Peaks and Pints Tree-dimensional IPA
LINK: Tree-dimensional Tacoma: Sugar Maple
LINK: Tree-dimensional Tacoma: Tulip Poplar
LINK: Tree-dimensional Tacoma: Giant Sequoia
LINK: Tree-dimensional Tacoma: Pin Oak
LINK: Tree-dimensional Tacoma: Douglas Fir
LINK: Tree-dimensional Tacoma: Incense Cedar
LINK: Tree-dimensional Tacoma: Plume Sawara Cypress
---