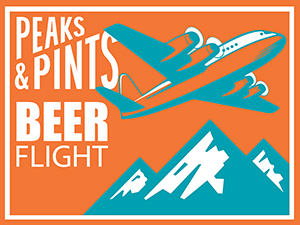 Consider the vanilla bean. The Aztecs did. In addition to inventing long words ending in "atl" and awesome mythology, they had the patience to figure out how to cultivate vanilla — a particularly difficult flavor to come by. The pods are the fruit of an orchid plant (Vanilla planifolia), and they have to be cured and fermented over the course of about six months. If that weren't involved enough, the high-maintenance orchid itself has to be pollinated by hand. Mexico continues to be a major producer, but bourbon vanilla pods from Madagascar are considered to be the Chanel No. 5 of vanilla, valued for its rich depth of flavor. For many years now, vanilla has been the adjunct that takes a beer's status from gold to platinum. Not wanting to waste a drop we present Craft Beer Crosscut 1.2.20: Vanilla Smackdown. Which one of these highly regarded vanilla-infused beers do you enjoy the best?
Craft Beer Crosscut 1.2.20: Vanilla Smackdown
Ballast Point High West Barrel Aged Victory At Sea
10% ABV
Victory at Sea's story begins in 1992, when a homebrewer named Jack White, recognizing the dearth of good supply shops nearby with which to augment his hobby, opened Home Brew Mart near Mission Beach in San Diego. Another homebrewer, Yuseff Cherney, soon joined him, and together the two moved the brews they were making in their back yards to the back of the shop. In 1996, Ballast Point was born. Bitter medium-roast coffee flavors play at the sides of the tongue while chocolate, vanilla and caramel build at the front. Toast and molasses make appearances as well, and alcohol heat rolls down the throat, noticeable but not overpowering. After it's aged in High West Distillery bourbon and rye whiskey oak casks, new layers of complexity emerge with notes of soft caramel and smoky oak over a dark chocolate and roasted almond body adding to the vanilla and coffee.
Omnipollo Hypnopompa
11% ABV
Hypnopompa is Swedish brewery Omnipollo's imperial stout brewed with almost 220 pounds of marshmallows and Tahitian vanilla beans, which are the size of cigars. Brewed at Two Roads Brewing in Stratford, Connecticut, this beer is strictly for the stout inclined with low carbonation and boiled a bit extra for good measure. It reaches the nose with marshmallow, vanilla, roast, and molasses. The taste is chocolate, brown sugar, and marshmallow, moving to vanilla and roast. It finishes with marshmallow, vanilla, and roast.
Epic Big Bad Baptist Hazelnut Vanilla Latte
11.2% ABV
Brewed since 2011, Epic Brewing's classic bourbon barrel-aged imperial stout Big Bad Baptist made with coffee and cocoa nibs hasn't hit Washington state yet. We'll have to wait until next month for a ton of burnt toast and dark chocolate, with hints of sourdough and dry, split oak. What we don't have to wait on is the variants. Peaks and Pints has all three, including Big Bad Baptist Hazelnut Vanilla Latte on tap and in the cooler. The imperial stout aged in whiskey barrels with cacao nibs and coffee receives an extra hit of vanilla and roasted hazelnuts for a latte version.
Perennial Vanilla Bean Abraxas
11.5% ABV
Perennial Artisan Ales Abraxas imperial stout is brewed with ancho chili peppers, cacao nibs, cinnamon sticks and vanilla beans. The result is rich and complex and still well balanced — spice additions are well done. None of the individual ingredients stands out in particular, but all contribute to the overall impression of a nice cup of Mexican hot chocolate. In this variant, Perennial dumps a bunch more vanilla beans into the mix for the liquid version of a holiday cookie with vanilla, obviously, more prominent, plus cinnamon and cocoa.
---