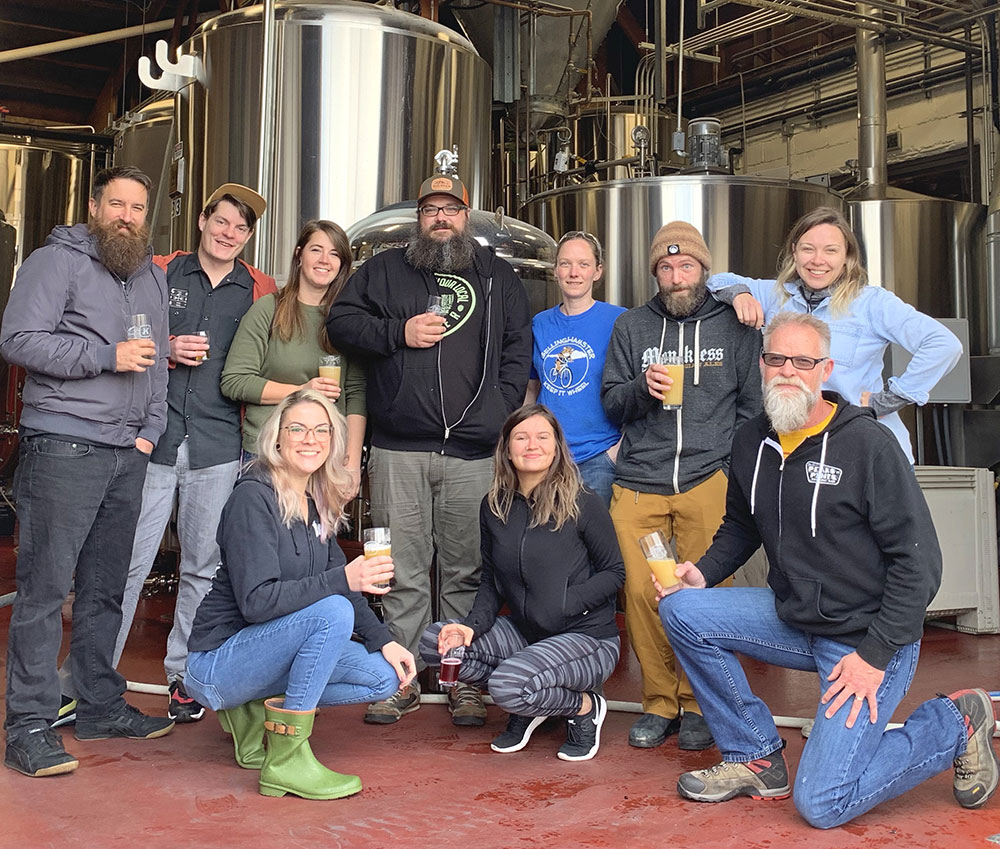 Kulshan brews Peaks and Pints Tree-dimensional IPA
"Ski patrol, mountain biker, wilderness poet, Army Ranger, kayaker …" one by one Peaks and Pints bartender and former ice skater Amy Kirk pointed at guests nestled against our wooden bar as if she was pointing to judges in the movie, "Flashdance." The avid snowboarder received a hip bump as fellow Peaks bartender and weekly backcountry hiker Erin Miller stepped in pointing, "hiker, hiker and HIKER!"
"You're very tree-dimensional Peaks and Pints!" shouted Katie Johnson, Kulshan Brewing's sales executive and our liaison to our new house IPA, the opening bell for our third anniversary party Nov. 1. She let the cat out of the bag, or down from the tree, revealing our new house beer's name.
Indeed, Peaks and Pints lives and serves the tree-dimensional. Step outside our Tacoma Proctor District craft beer bar, bottle shop and restaurant and you'll see a twig lodged in a bike rack atop a Jeep, or at least a sun-scorched tree-hugging themed bumper sticker donning a Subaru Outback. Many of our guests live second lives as outdoor enthusiasts, although we do have professionals in the house. It suits us fine as our original business plan stated, "Whether you pound moguls like a pro or push your mountain bike up the trail — Peaks and Pints welcomes all once the sun descends upon those peaks." Of course, we think crescent wrench wrangling, complex coefficients cultivation, and fixed-rate mortgage management rules, too. Peaks and Pints finds great pleasure in our community pub stamp.
But … Miss Johnson nailed it. Many of our guests, and most of our staff, would feel two-dimensional without regular tree hugs. We're all aware trees absorb carbon dioxide and release oxygen back into the atmosphere during photosynthesis. Trees also shelter wildlife, make kick ass forts with fallen branches, free heat while camping, hold up hammocks, and, most importantly, add beauty to our adventures. For these reasons, and many more, Peaks and Pints dubs our new, old school, pine-forward house IPA — brewed by Kulshan Brewing in Bellingham — Tree-dimensional IPA.
You can hear the trees applauding in the wind.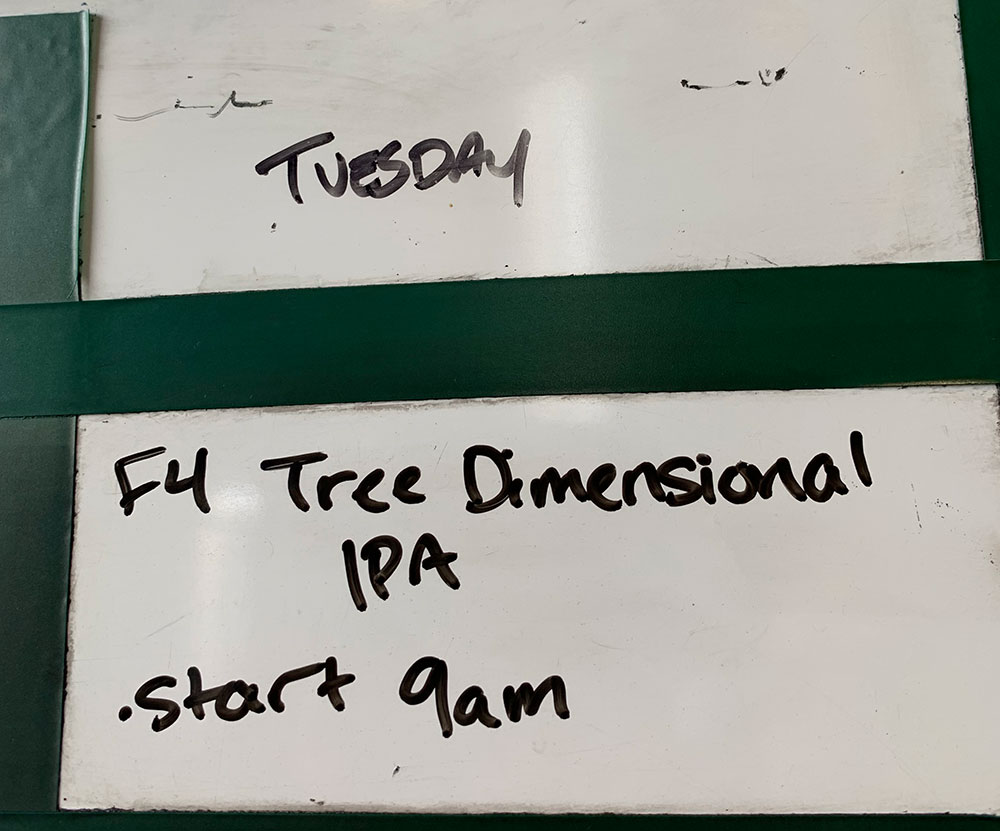 After two successful house IPA collaborations with outdoor-centric breweries — Two Beers Brewing Proctor Peak IPA in 2017 and Double Mountain Brewery Cool Camp IPA in 2018 — we crossed our fingers when approaching Kulshan with our dream of a third old school, piney IPA. The criteria were as easy to see as Mt. Baker on the drive north. Not only did Kulshan win our Tournament of Beer: Northwest Pilsners this year, but they also won everything else, including the admiration of craft beer drinkers. Dave Vitt also named his brewery after Mt. Baker — Kulshan is what the natives called the mountain. Vitt, an avid tree climber, mountain climber and hiker, owns beers named after Northwest outdoorsy themes on menu boards: Heliotrope IPA, Shuksan Russian Imperial Stout, Backwoods Bitter, Mountain Beaver Brown, Excelsior Peaks Triple IPA, and onward and upward. His staff signs off on his vision, too — from Head Brewer Wes Finger's mountain biking outings, Brand Manager Megan Bailey's split-boarding and snowboarding runs, Sales Executive Jon DeWitt's mountain biking stories, to Operations Manager Jordan Sly's sailing excursions and Events Manager Courtney Lane's trail blazings. And, Kulshan Brewing will be sitting right next to us with a brew, toasting the powder or revealing the sprain.
Kulshan's commitment to the tree-dimensional remained in our faces during our collaboration brew day at the original brewery' in Bellingham's Sunnyland neighborhood. We speak not of the actual Tree-dimensional IPA brewing, although lead brewer and snowboarder Jenn Tadder definitely had her game face on as she lead us through the entire brewing process. No, rather their love for the outdoors surrounded us, whether be it wall-mounted appreciation affirmations from Ski to Sea, Bellingham Traverse, Mount Baker Ultra Marathon, Washington Trails Association, Whatcom Mountain Bike Coalition, Northwest Avalanche Center, Bellingham Mountain Rescue and the Skagit Alpine Club, to Sunnyland rad bartender Sarah Finger's favorite Baker ski runs verbal checklist as she poured another round after we mashed-out the grains.
"Check it out; we have our own soccer, volleyball, bowling and hockey teams," bragged Johnson, a trail runner when she wasn't on the soccer field. "We're kind of badass. Heck, Wes has been skiing Baker since he was five. He's handed backflips on the boards. He's even been chased by cougars on his mountain bike!"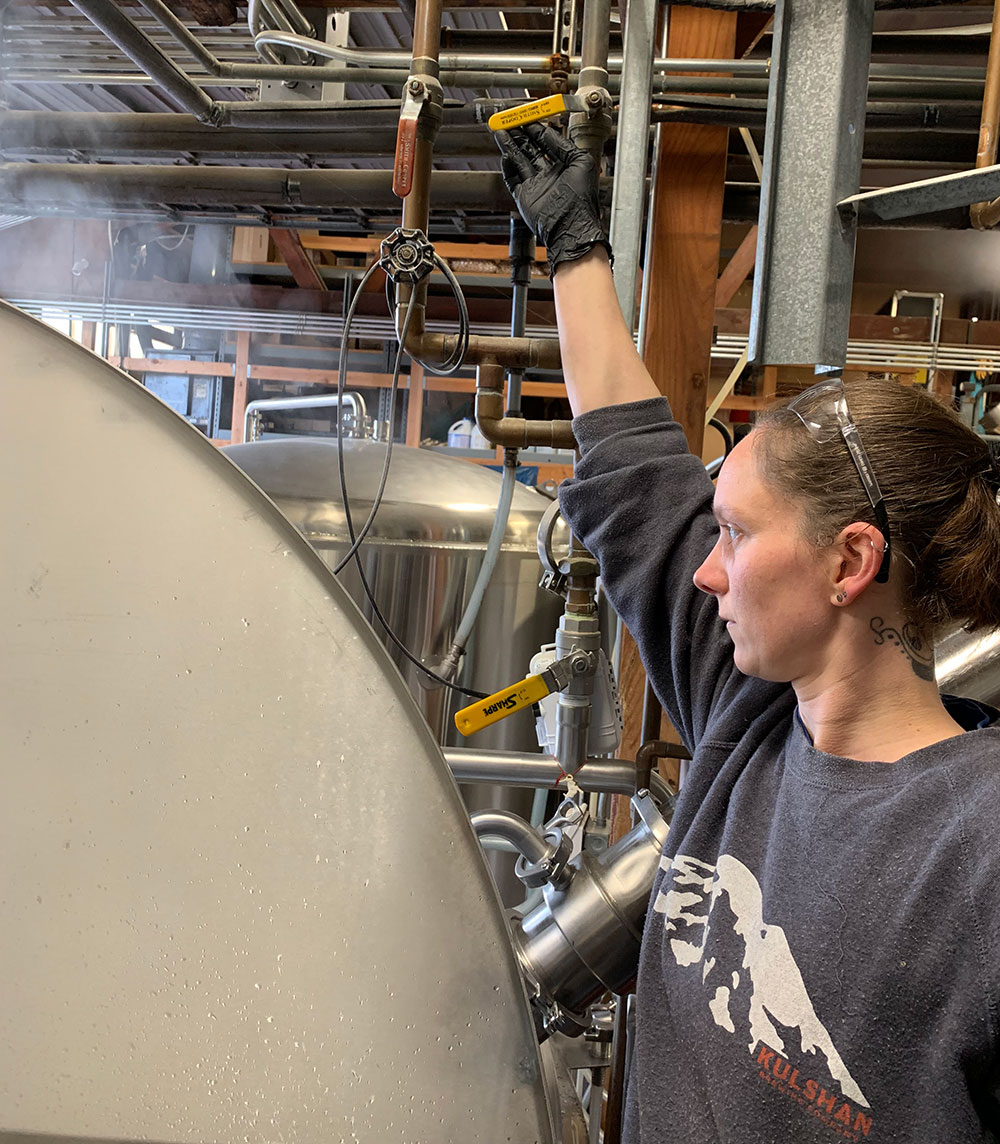 Kulshan is badass. The grist had already been transferred into the mash tun by time we arrived at Kulshan's Sunnyland brewhouse, although they let us mill grains for the next scheduled beer. Brewer Tadder broke down the science behind mash conversion as we sipped the first of many brewing-day beers. The conversion process uses natural enzymes in the malt to break the malt's starch down into sugars.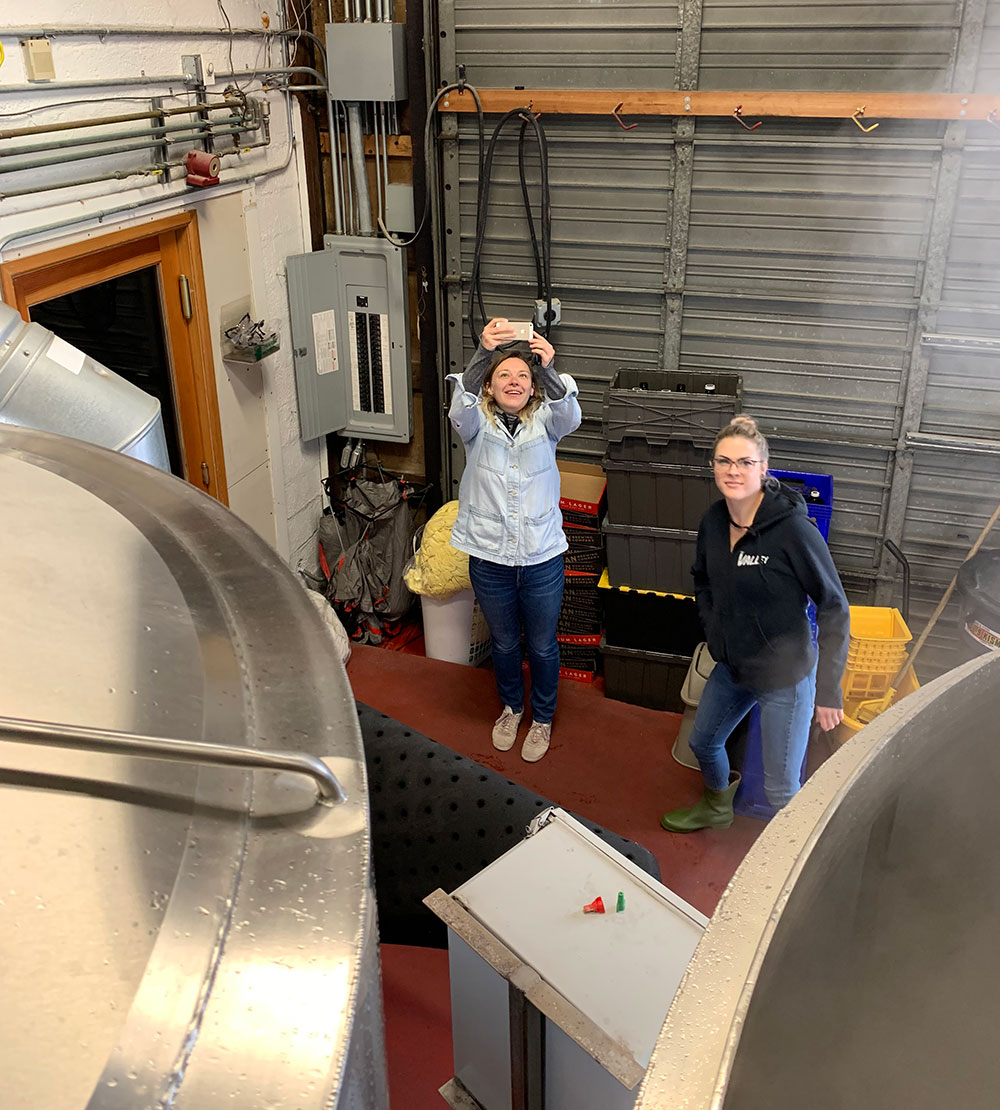 A 90-minute window allowed us walk to small, funky Homeskillet restaurant for breakfast. The bathroom resembled a funhouse with creepy clowns covering every inch of wall. One of us had coulrophobia, the fear of clowns, and had to hold it until back at the brewery.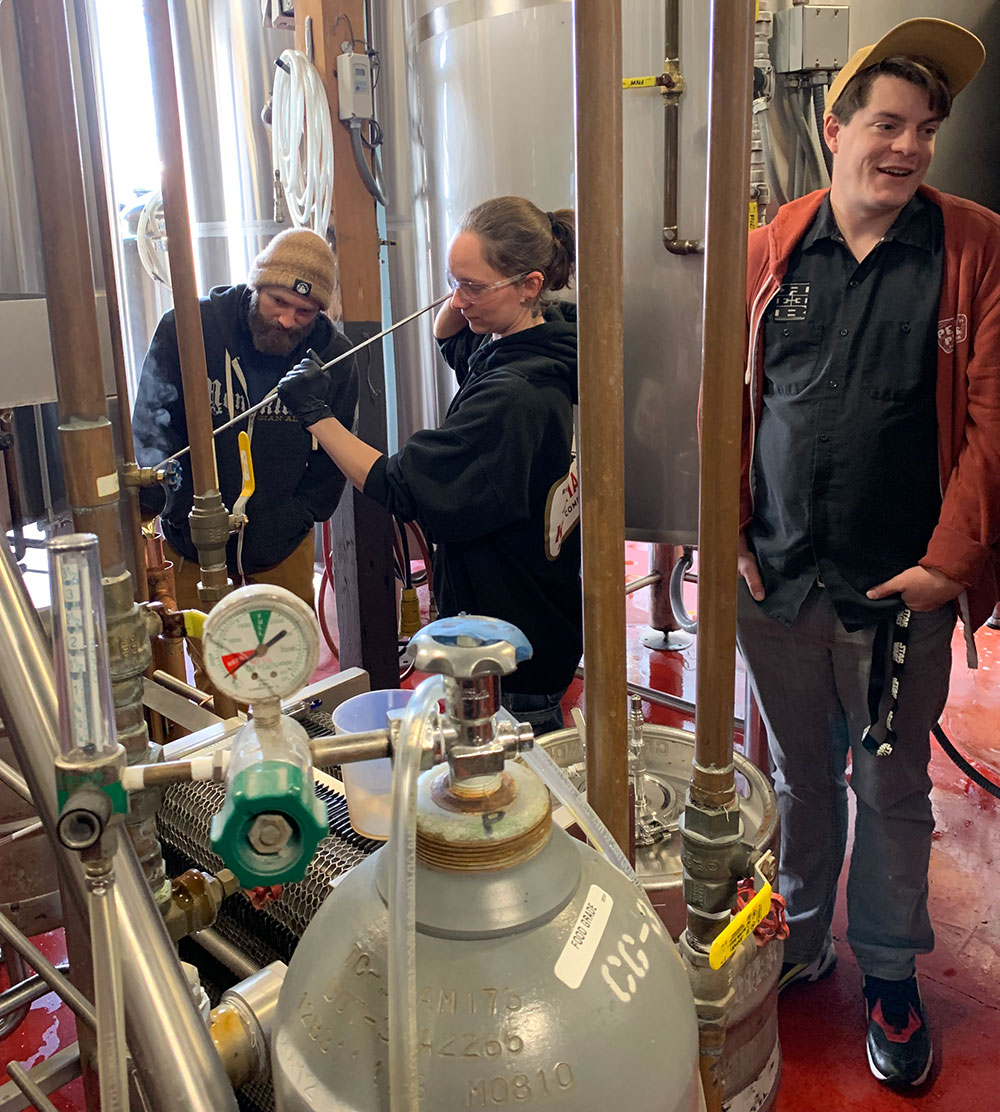 The mash is then pumped into the lauter tun, where a sweet liquid (known as wort) is separated from the grain husks. The wort is then collected in a vessel called a kettle, where it is brought to a controlled boil before the hops are added. We measured the gravity, weighed the CTZ, Centennial, Simcoe, Idaho 7, and whole leaf Cascade hops, mashed out the grains, and washed the mash tun, before a tour, beers and kitten petting at nearby Stemma Brewing.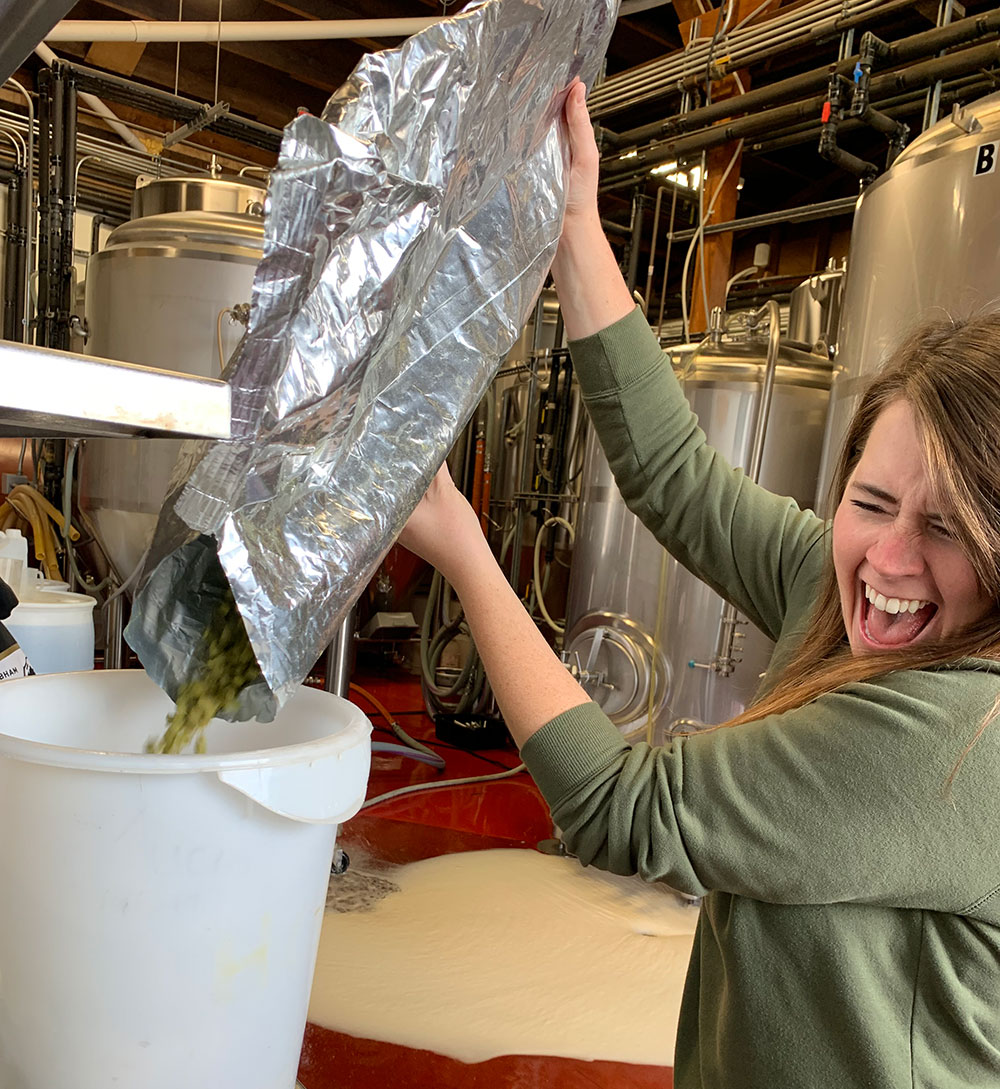 Back at Kulshan, we dumped hops in the kettle, whirlpool and shredded Cascade hops into the hop back. We left the yeast pitch and dry hopping to the professionals. Yeast converts the sugary wort into beer by producing alcohol, a wide range of flavors, and carbon dioxide (used later in the process to give Tree-D its sparkle). After fermentation, the young "green" Tree-D needs to be matured in order to allow both a full development of flavors and a smooth finish before tapped Nov. 1.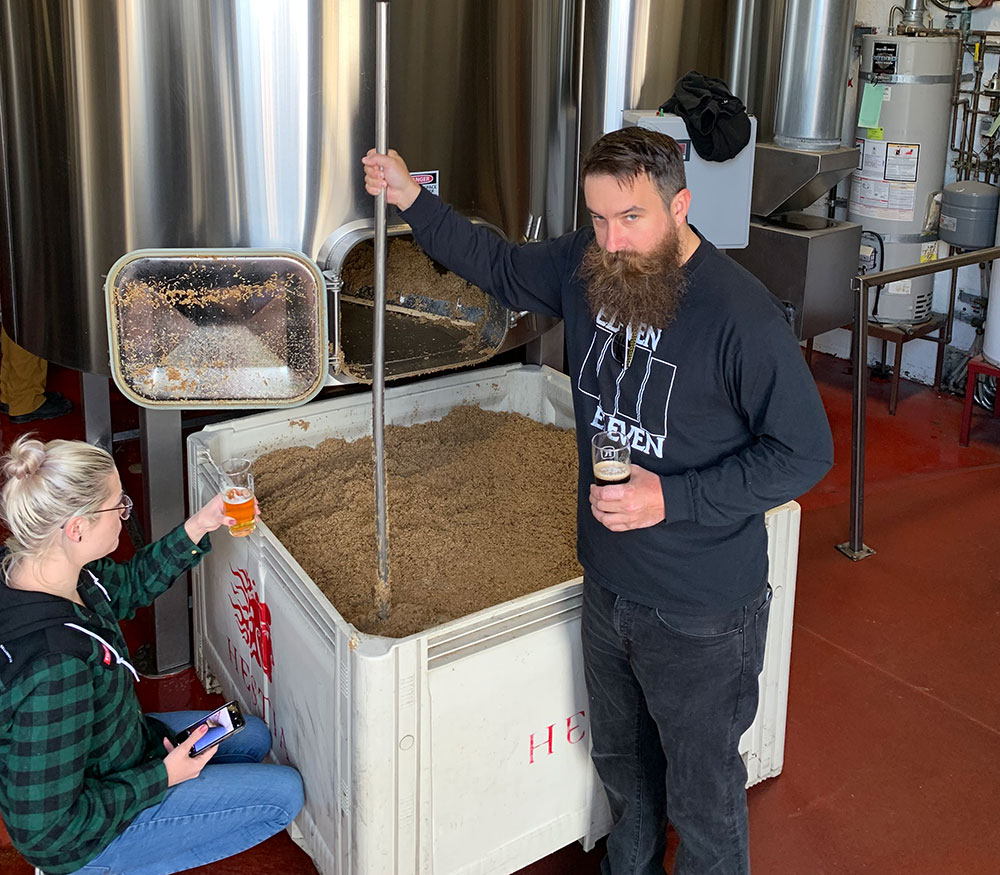 What happened after the hop additions stays in Bellingham, but we shattered music theories and drinking records. We have proven that people really can survive on four hours of sleep. And Bellingham residents may never know when to fold them, always enjoy good times that never felt so good, and of course, don't stop believin'.
Naturally, bartender Erin and Peaks cook Justin Latish awoke to hike on very little sleep before coincidentally joining me at Garden Path Fermentation. That's so Tree-dimensional.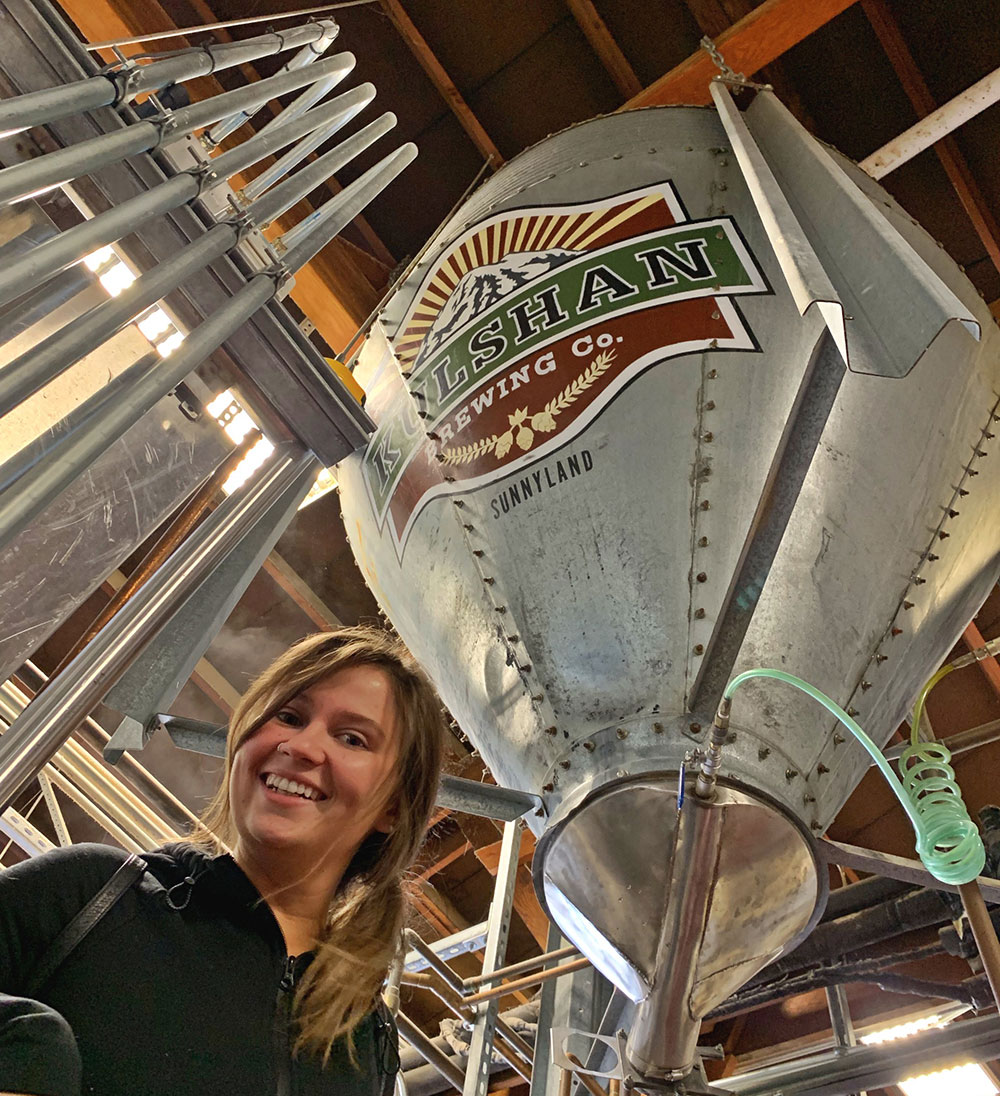 Peaks and Pints Tree Year Anniversary
Join Peaks and Pints on Friday, Nov. 1, as we celebrate our third anniversary with the release of our new house beer, Kulshan Brewing Tree-dimensional IPA. Paying homage to the outdoor enthusiasts who join us daily in the Proctor District, Tree-dimension IPA will be the perfect beer to toast the powder, currents or trails, as well as reveal the sprains. Tree-dimensional IPA, or Tree-D, will follow in the same old school, pine/citrus footsteps as our previous house beers, Two Beers Proctor Peaks and Double Mountain Cool Camp IPA. The Kulshan crew will skip their Saturday morning outdoor adventures and celebrate with us Friday night.
Peaks and Pints will tap a few other Kulshan delights, as well as many treasures from our cellar, plus pump up the jams, beginning at 6 p.m. There is no admission fee for this event. Come get tree-dimensional with us!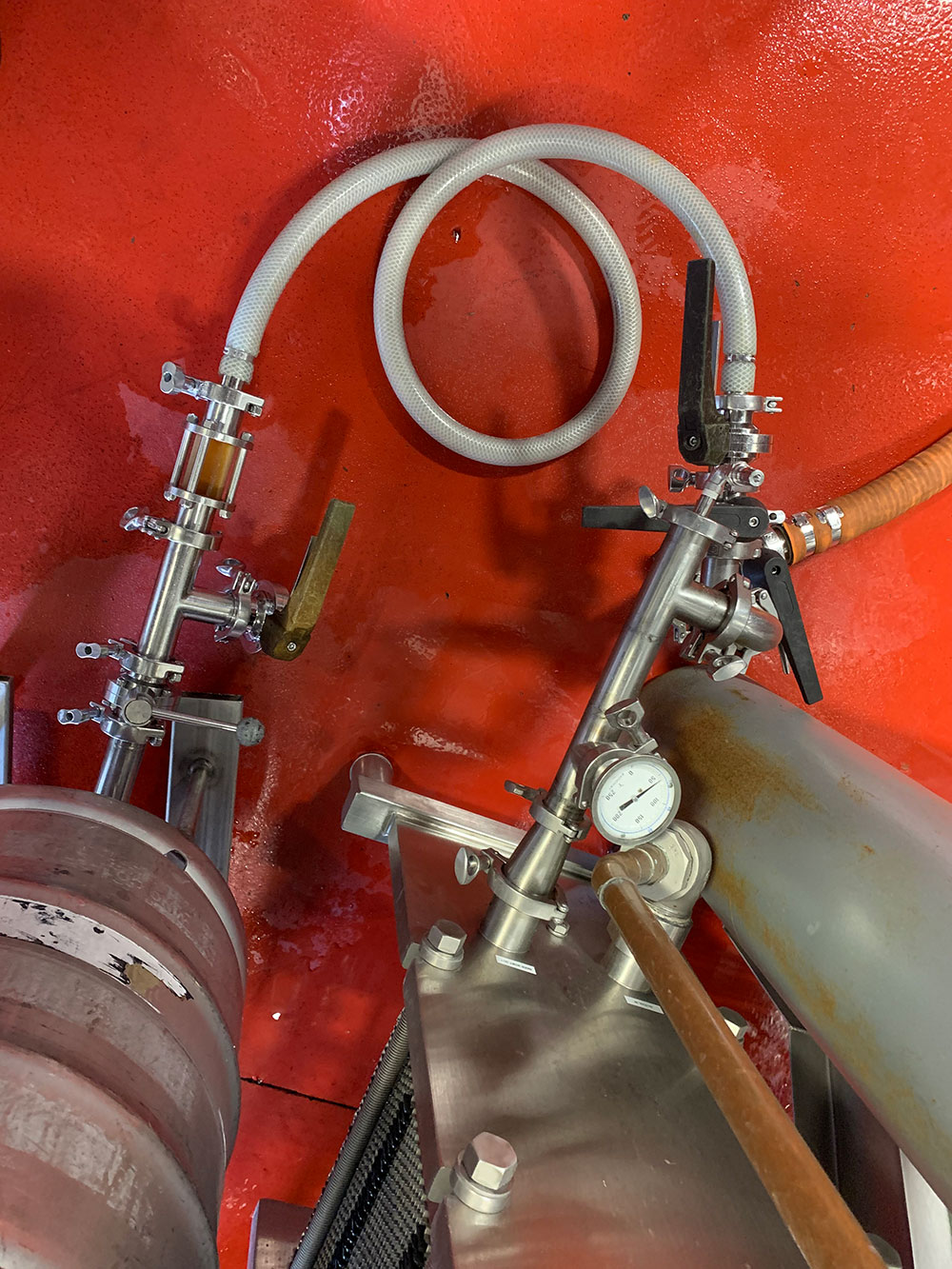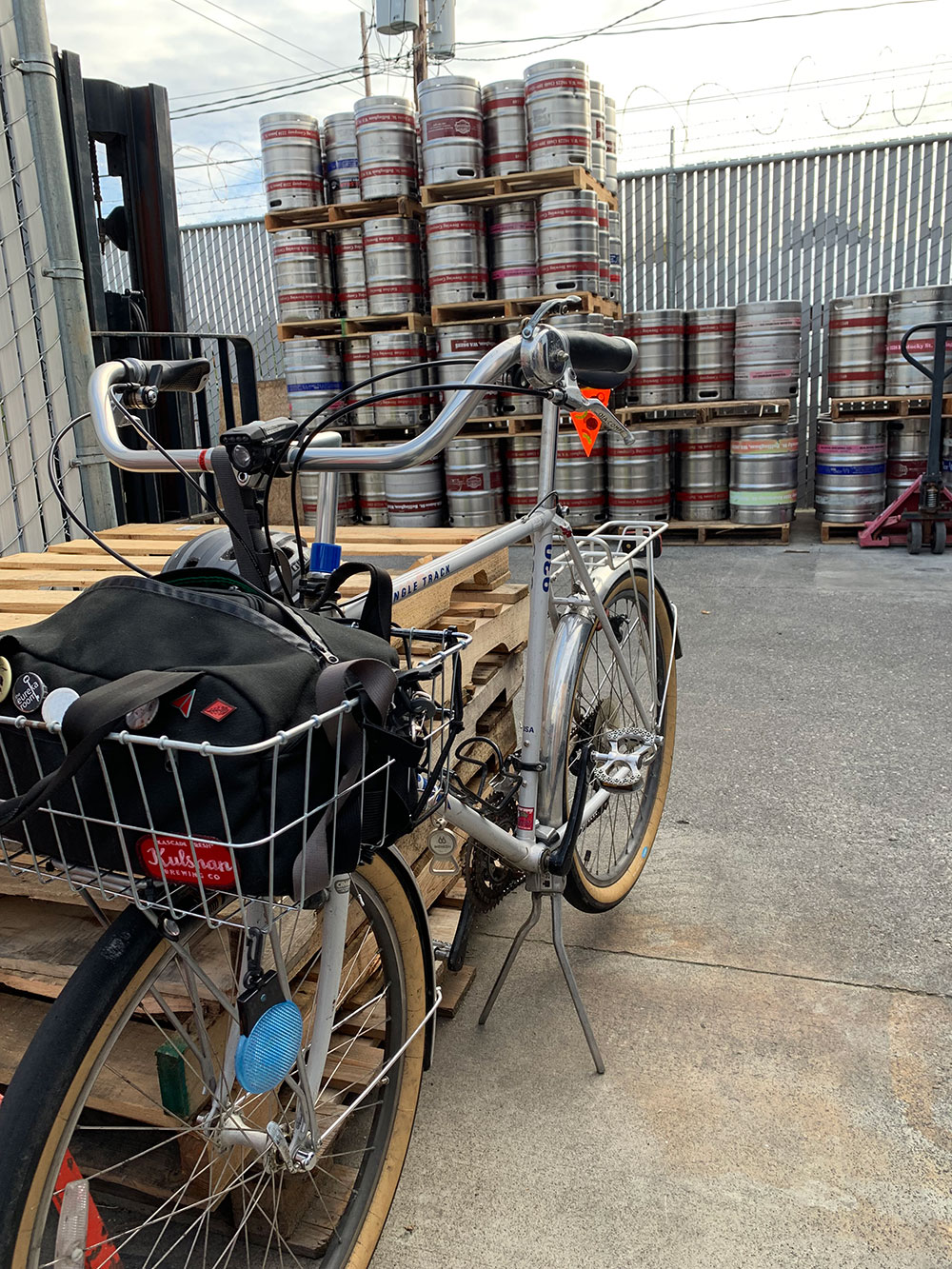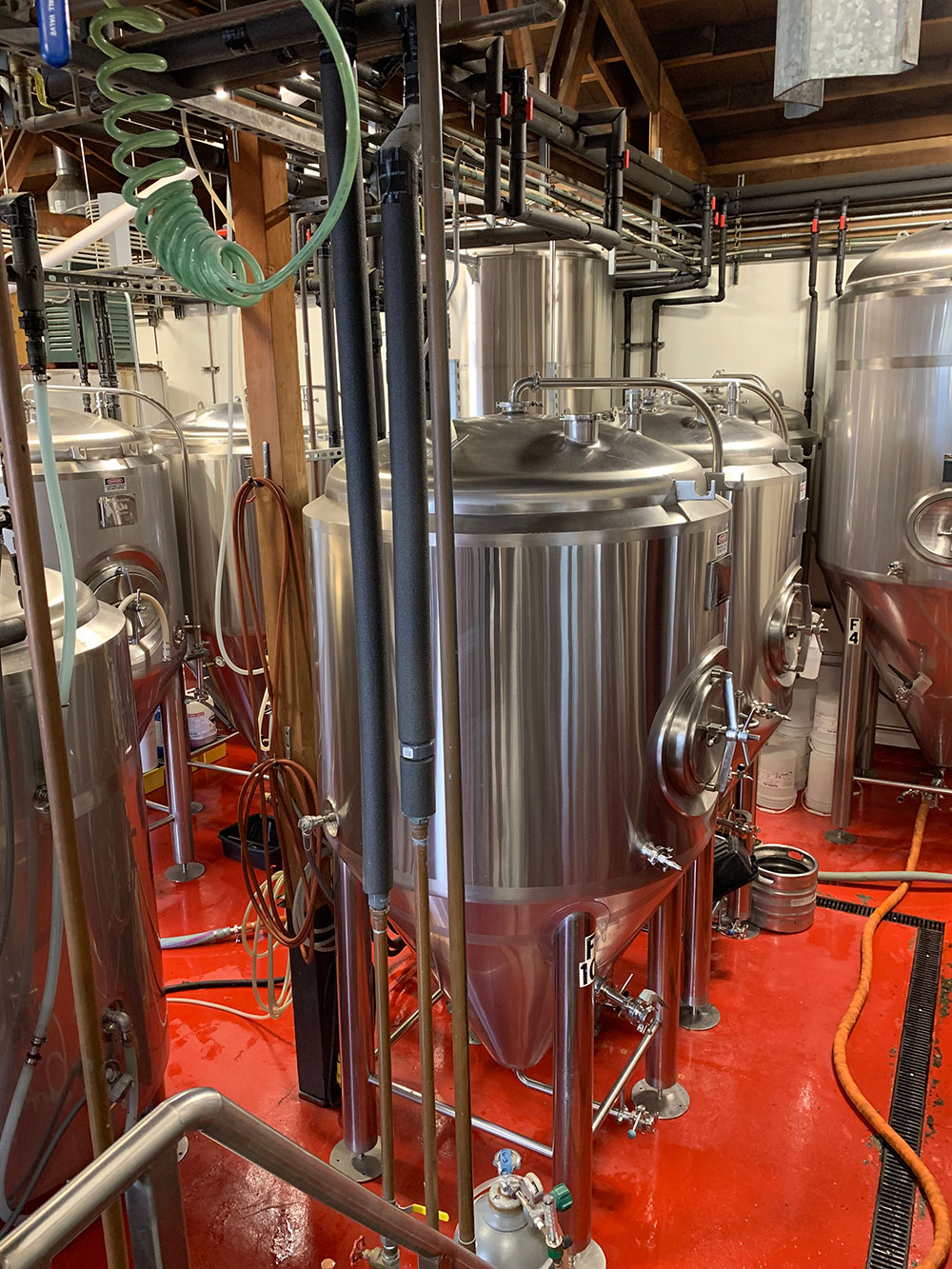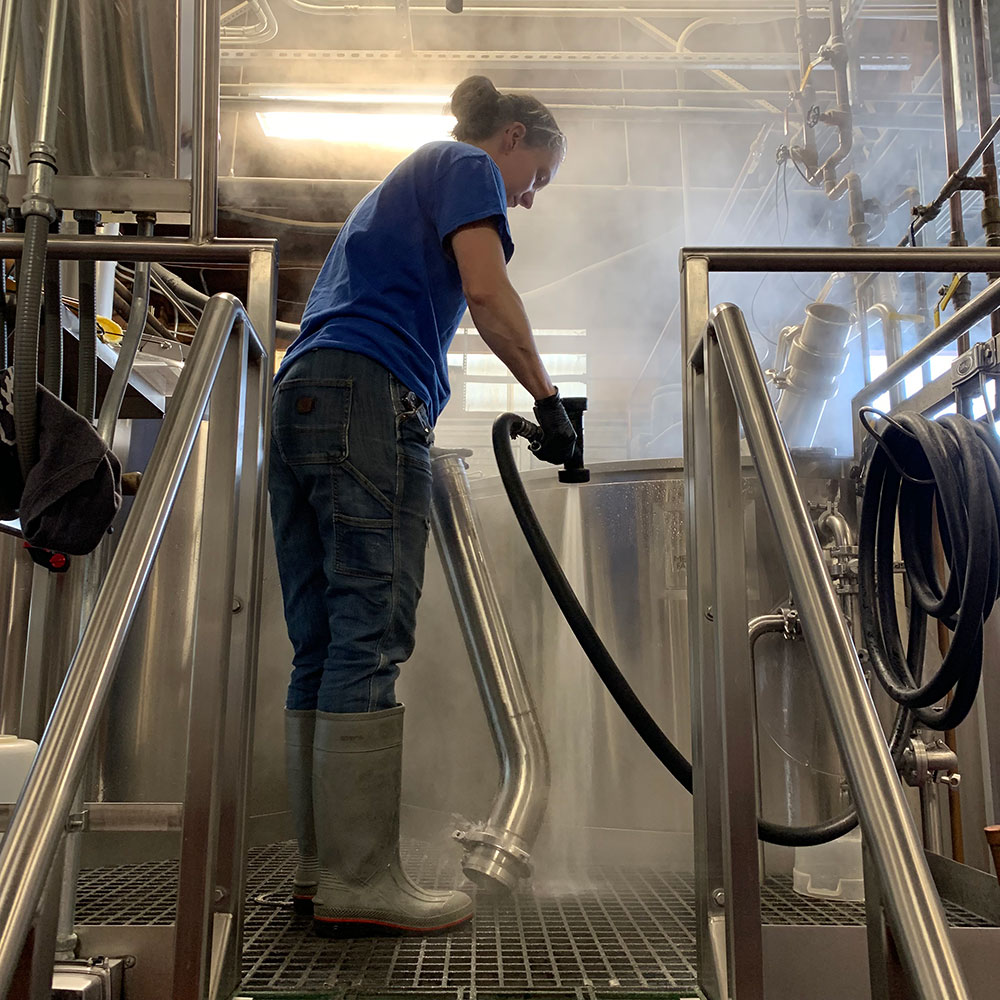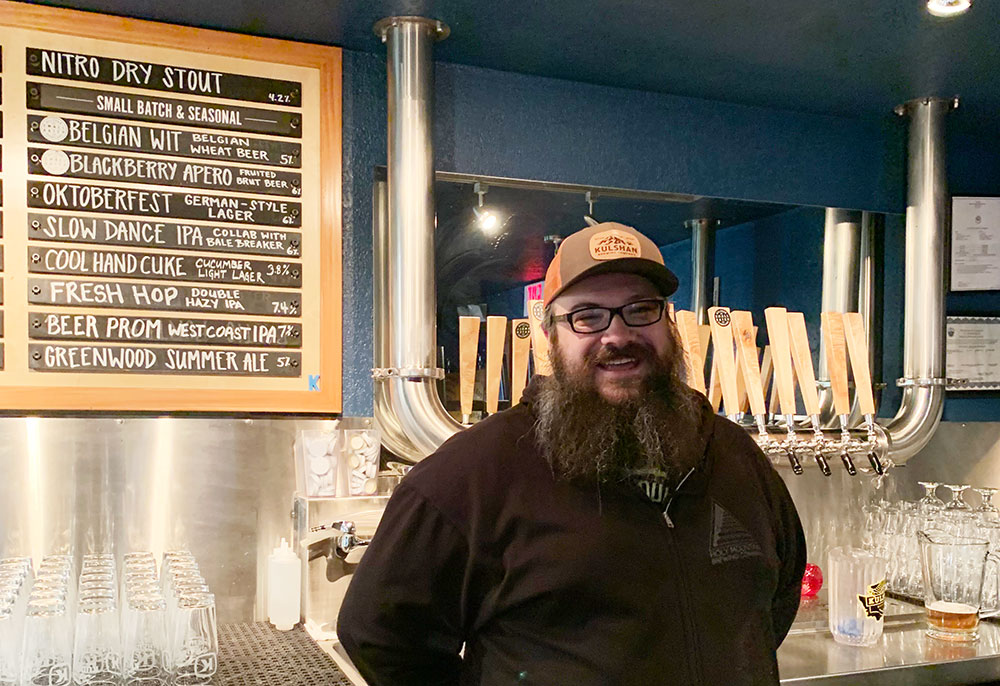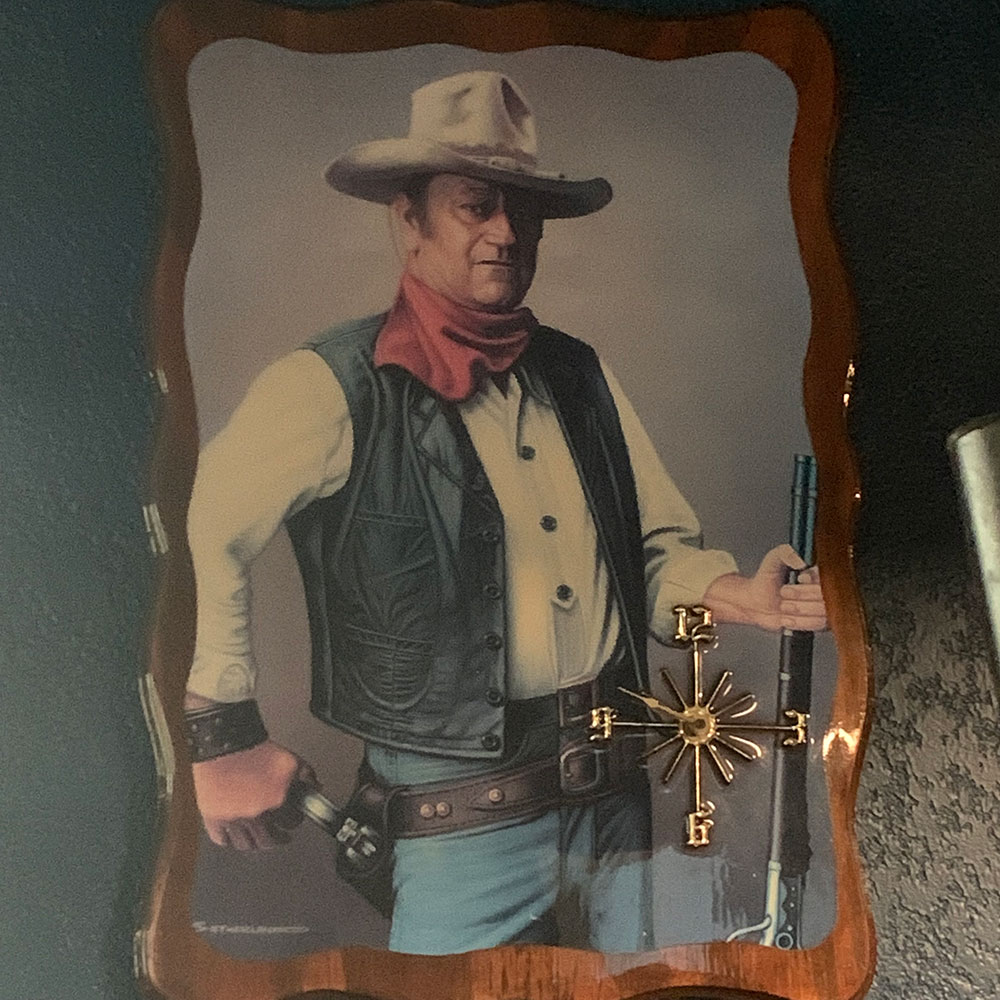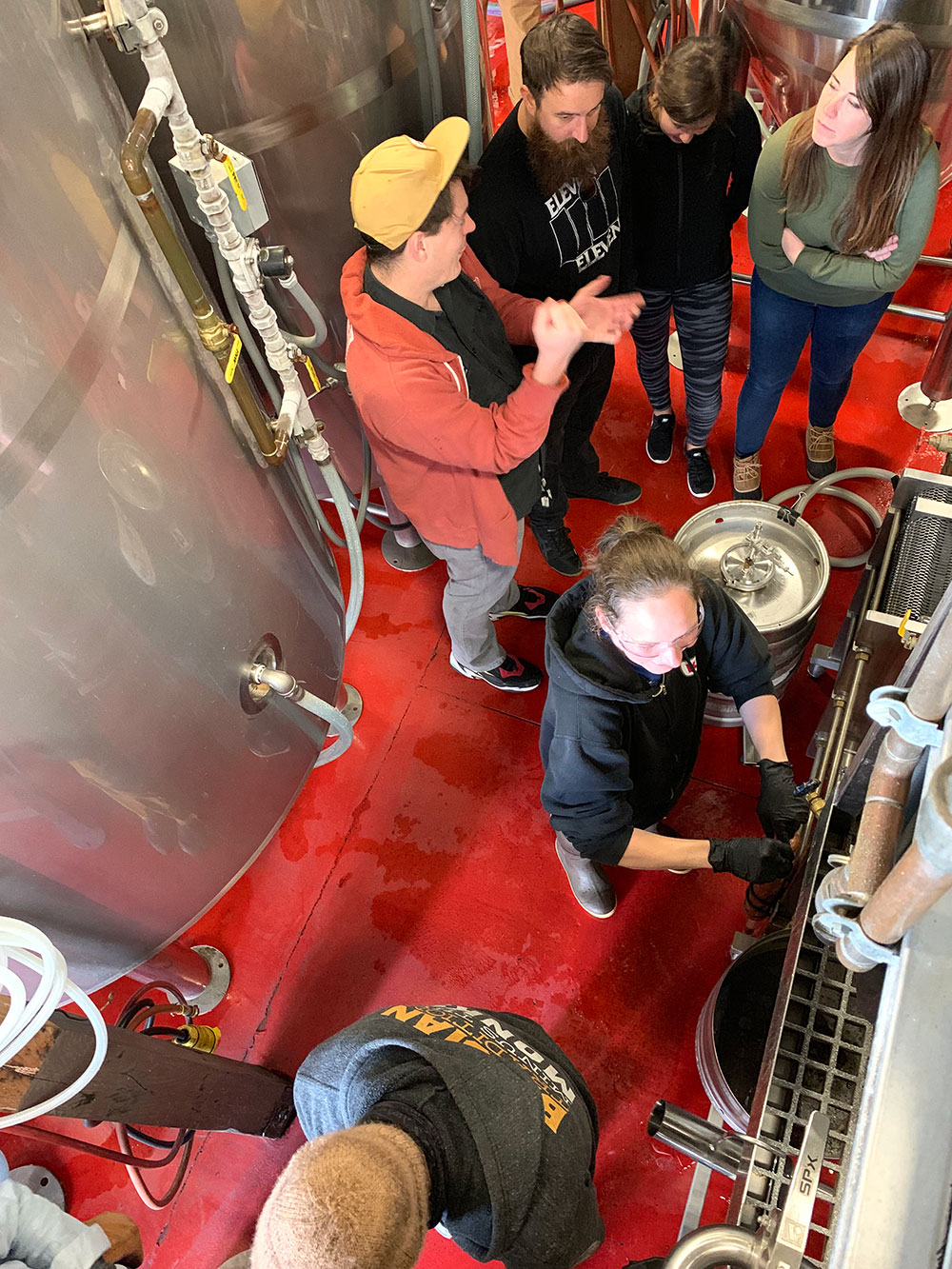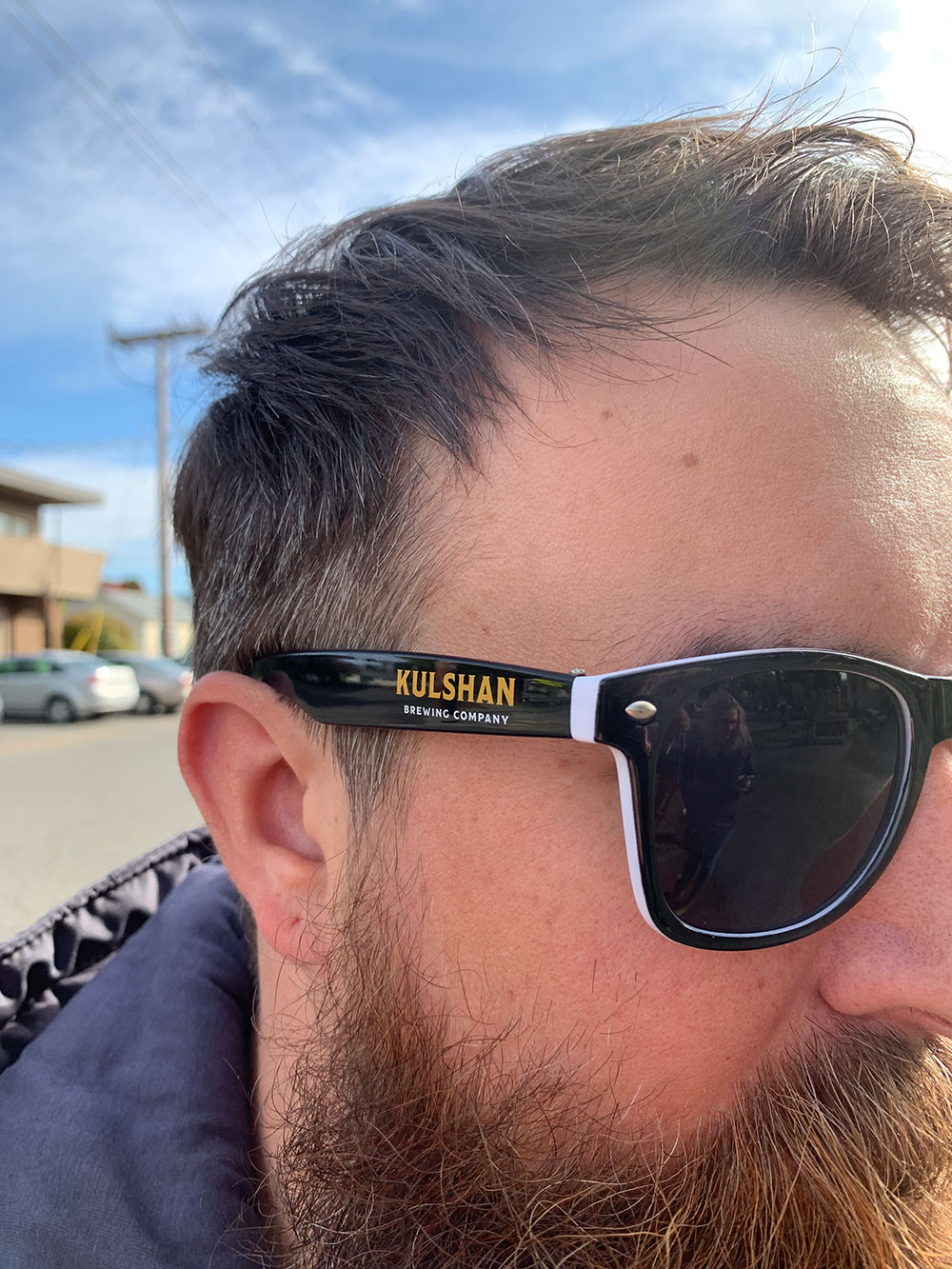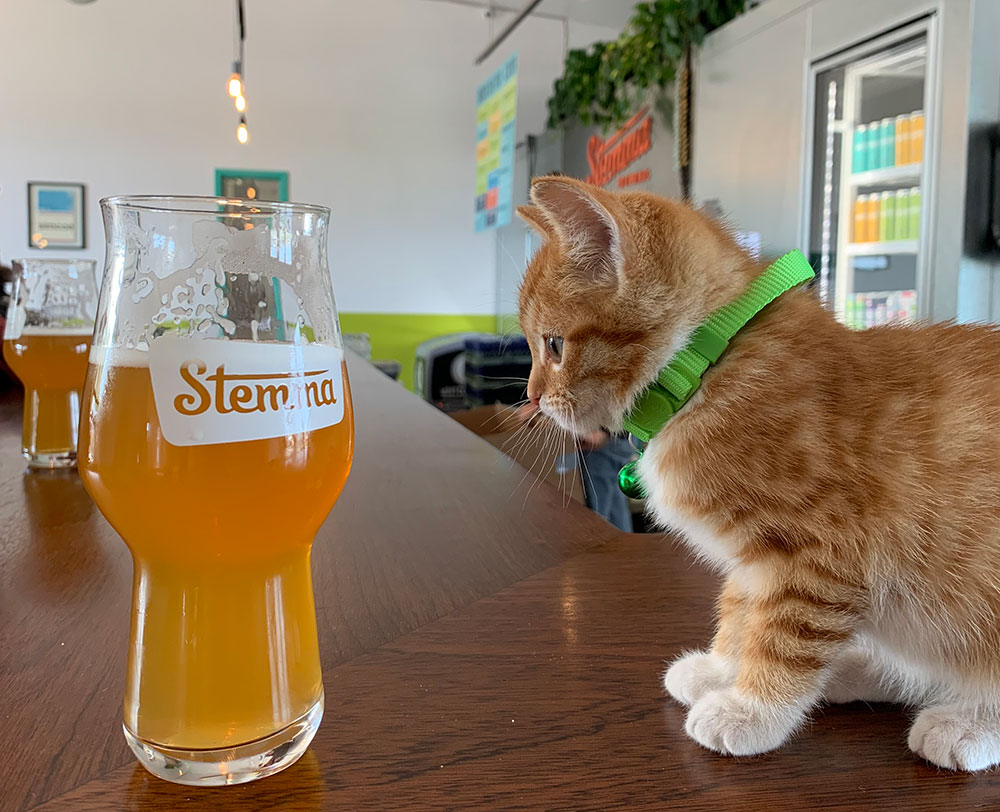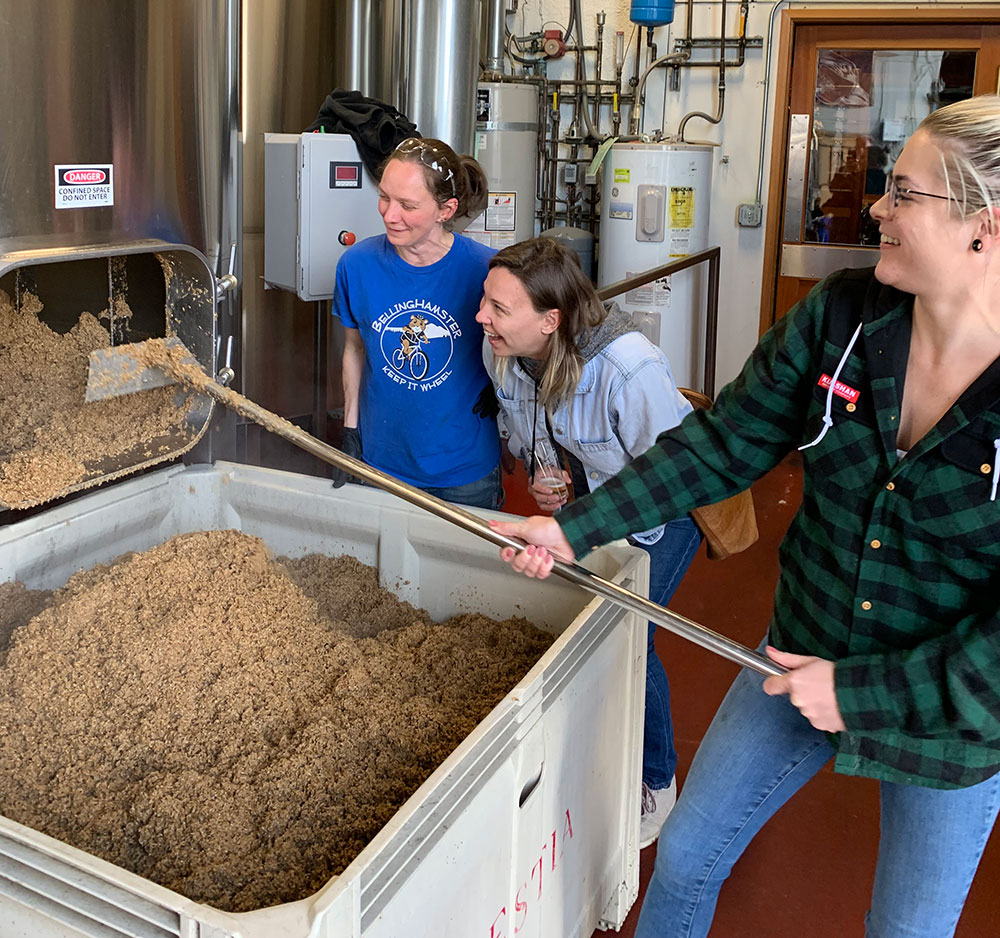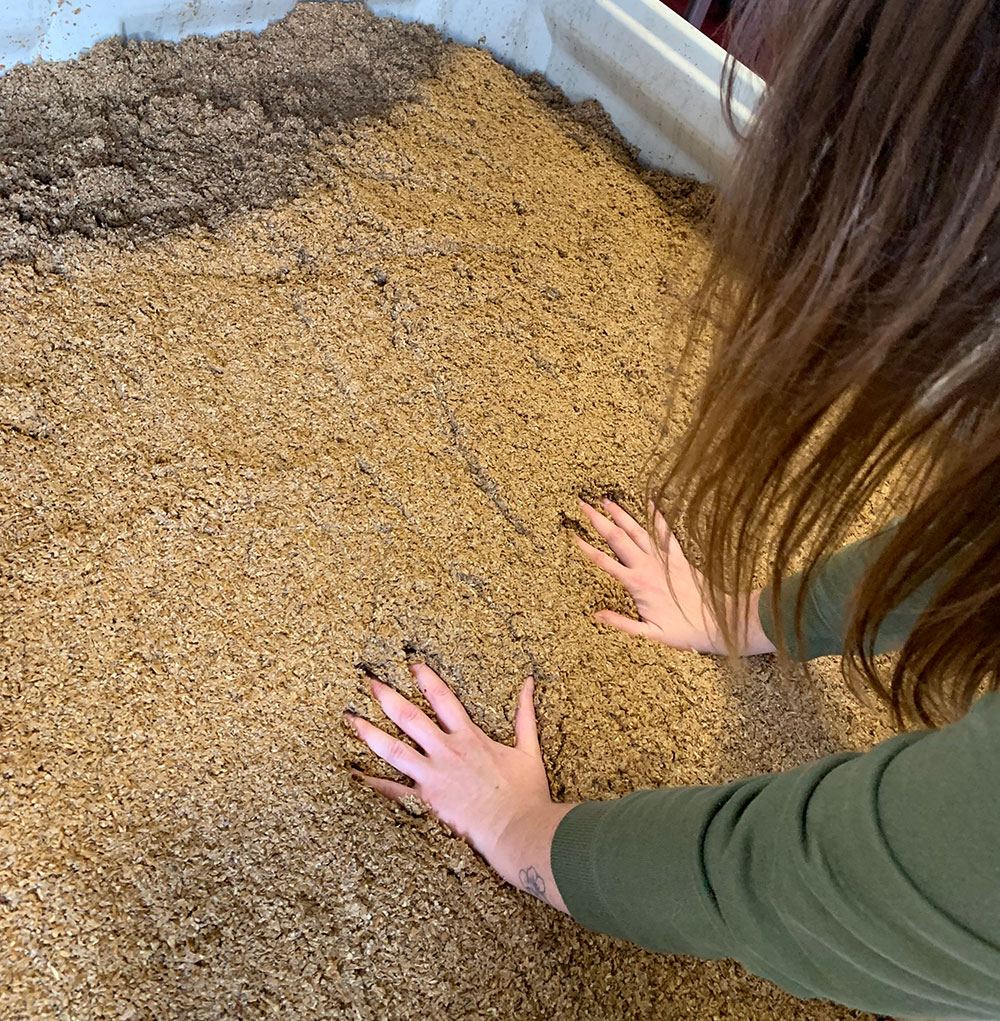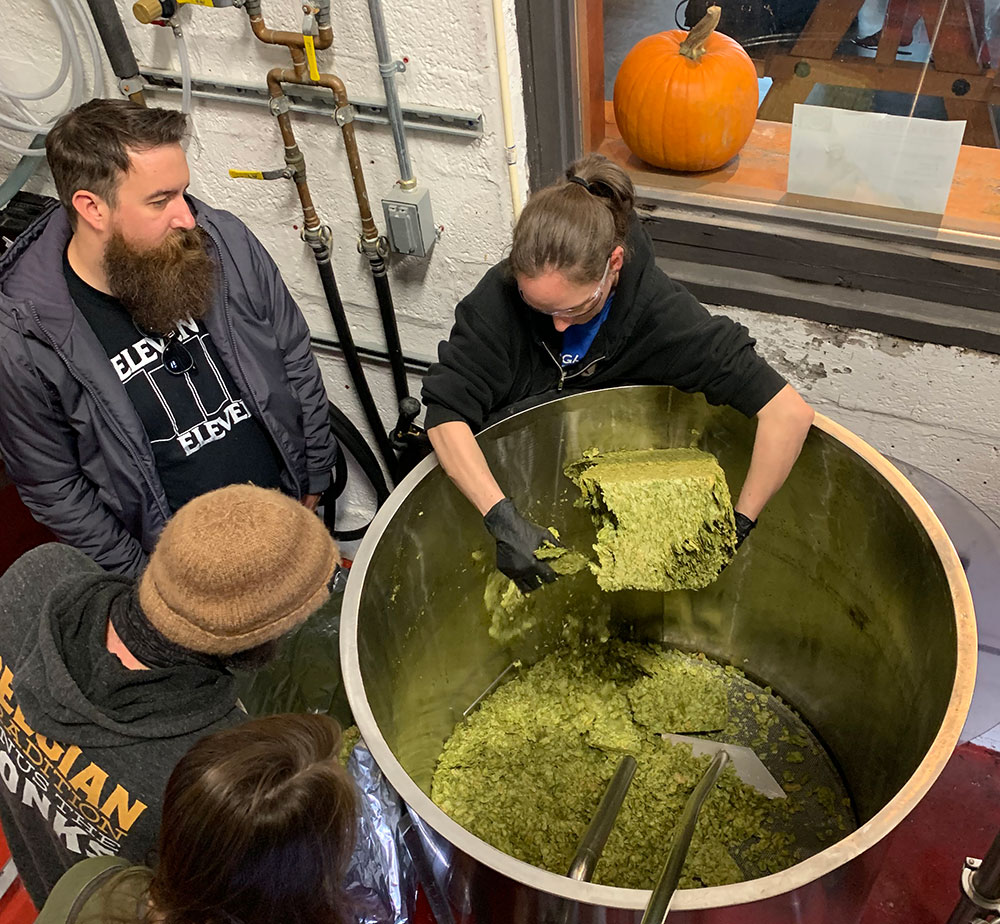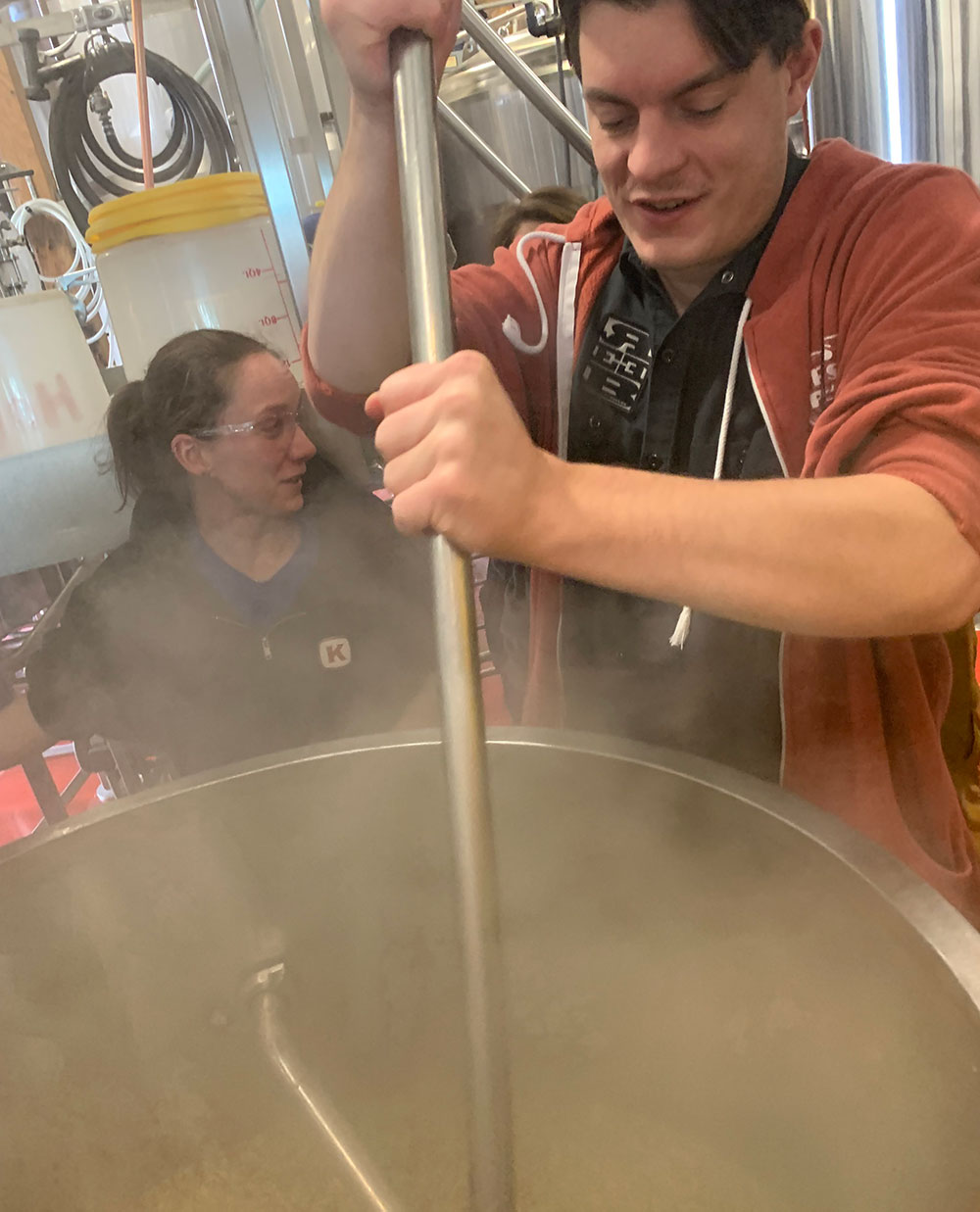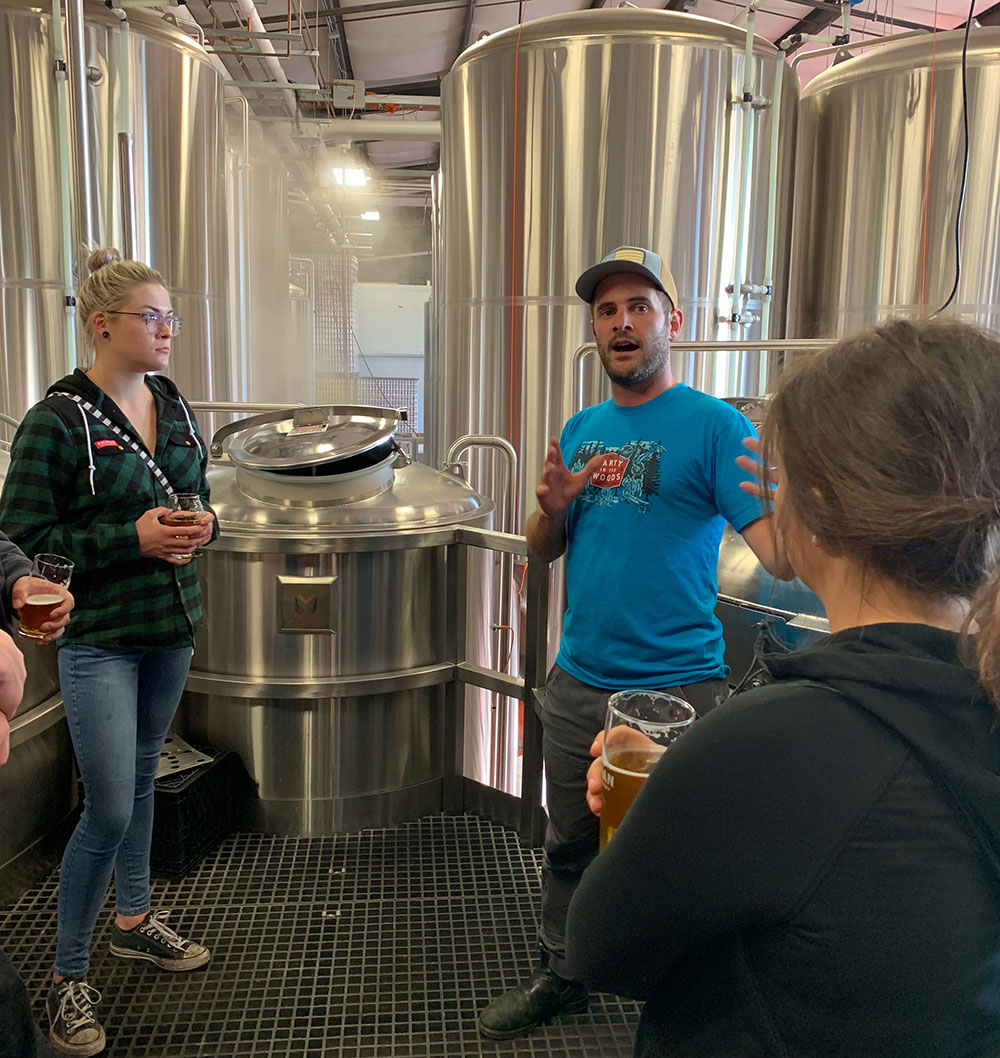 ---