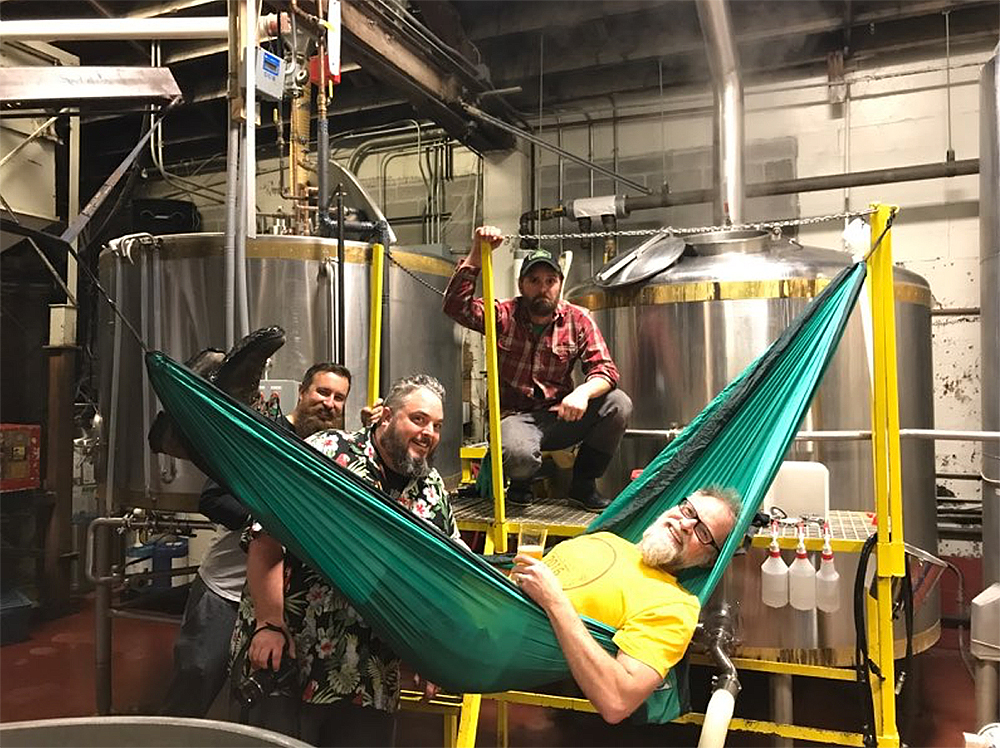 Story behind Peaks and Pints Cool Camp IPA
In 2011, Tacoma musician and homebrewer turned professional brewer Matt Coughlin and four friends pointed their compass toward Bailey Range in the Olympic National Park. Coughlin couldn't hide his wide smile. Even though the 8-day, 120-mile hike couldn't be called a cakewalk, it was less strenuous than his day-to-day duties as a Double Mountain Brewery brewer. The Hood River, Oregon, brewery's rapid growth made vacation that much sweeter, and he looked forward to peak bagging with friends before the fresh hop season.
Dubbing themselves the "Fellowship of the Cris" — their collective moniker, giving kudos to one of the first explorers of Bailey Range, Herb Crisler — the hikers made their way through rugged terrain, past thick rainforest and across melting snow along the Bailey Range Traverse. Trekking between Mt. Ferry and Pulitzer Peak the Cris-sters came across the most enchanting spot to pitch a tent. They called it Cool Camp.
As Coughlin recounted his magical backpacking adventure while Peaks and Pints camped inside Double Mountain Brewery three weeks ago, we knew our new house IPA had a name: Cool Camp IPA.
"It will be an IPA built for adventure," said Coughlin. "Dank evergreen and ripe citrus lead an adventurous crew wandering through a rainforest of pines."
"And, right into Peaks and Pints Thursday, Nov. 1 when it debuts on our Western red cedar tap log during our second anniversary night," I replied.
Peaks and Pints celebrates its two-year anniversary with a series of prefunk celebrations that kicked off Saturday, Oct. 27 and run through Thursday, Nov. 1. In honor of our Cool Camp IPA we brewed at Double Mountain, we've dubbed our string of anniversary parties, "Cool Camp Week," with Double Mountain in the house for the beer release on our true anniversary date, Nov. 1. Keller Williams' albums filled the brewhouse with funk, jazz and reggae while Coughlin led the Peaks and Pints crew through the brewing process on a Friday morning in early October. It was cool.
While it would be a near impossible task to duplicate the success and deliciousness of our first anniversary house IPA, Two Beers Brewing's Proctor Peaks IPA, we knew Double Mountain Brewery had the chops, and the hops, to pull it off. Besides, both Coughlin and owner Matt Swihart adore music and the Great Outdoors, which is also Peaks and Pints' jam.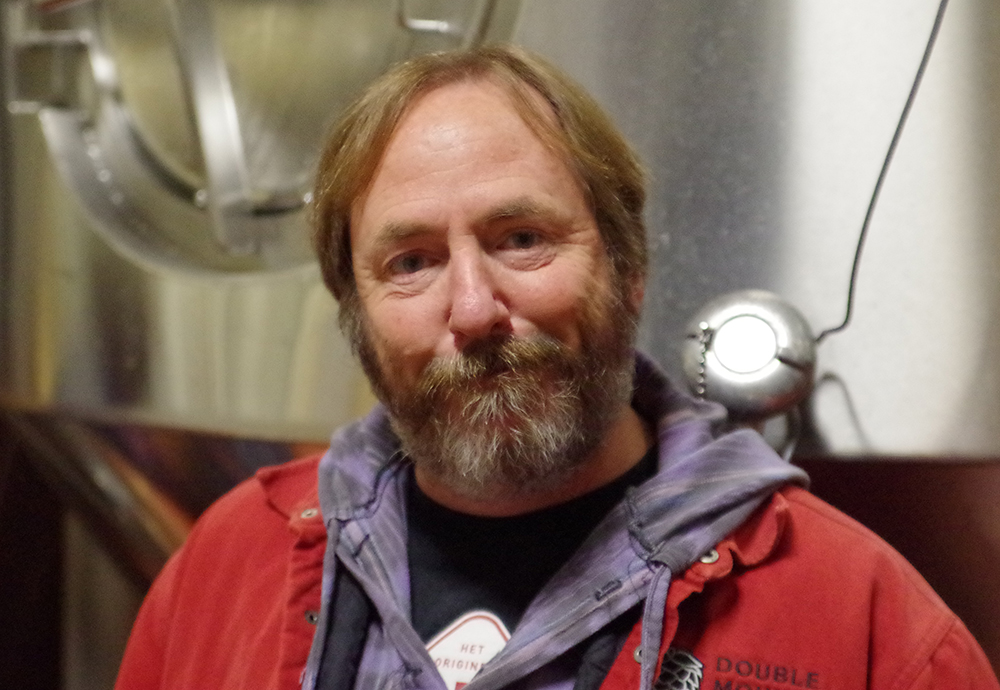 I met Double Mountain co-founder Matt Swihart in April 2015 while on a Hood River tour during the Craft Brewers Conference in Portland. Sitting on the steps leading to his mash tun, he told the story of how he and Charlie Devereaux crossed paths while working at Full Sail Brewing across the street. They became instant friends, bonding over beer, food, beer, music and beer while staring out of Full Sail's window at the beautiful Columbia Gorge. In 1995, Devereaux left Full Sail to follow his dreams. He didn't witness Swihart's rise in the brewery. They'd reunited here and there; spit-balling future projects over beers and music.
In February 2006, Swihart caught glimpse of a "For Lease" sign in downtown Hood River storefront. St. Patrick's Day 2007, in said spot, Swihart and Devereaux opened Double Mountain Brewery & Taproom. It was named after the orchard they owned, Double Mountain Orchards, where one can look in one direction and see Mt. Adams and then look in the other direction and see Mt. Hood. With a mash tun paddle and one hand and a banjo in the other, Swihart ran the brewery while Devereaux ran the pub, creating a pizza that draws as well as their, Belgian inspired, yet Northwest centric, craft beer. Swihart's love for music goes beyond his banjo talents; his brewery often has three soundtracks blasting in various brewing rooms, 50 or so of his beers carry music references and his well-known rock bands anchor his anniversary parties — Cracker and The Supersuckers headlined his 10th and 11th anniversaries, respectively.
Coughlin and I go back further to his days in the mid-2000s as one of the major musical talents in Tacoma. As editor of the Weekly Volcano newspaper, the weekly alt rag covered his every note — from house parties to venues such as Panamonica's, Jazzbones and Hell's Kitchen. It wasn't until crossing paths again a few years ago at Double Mountain that I learned he also had a passion for the Great Outdoors.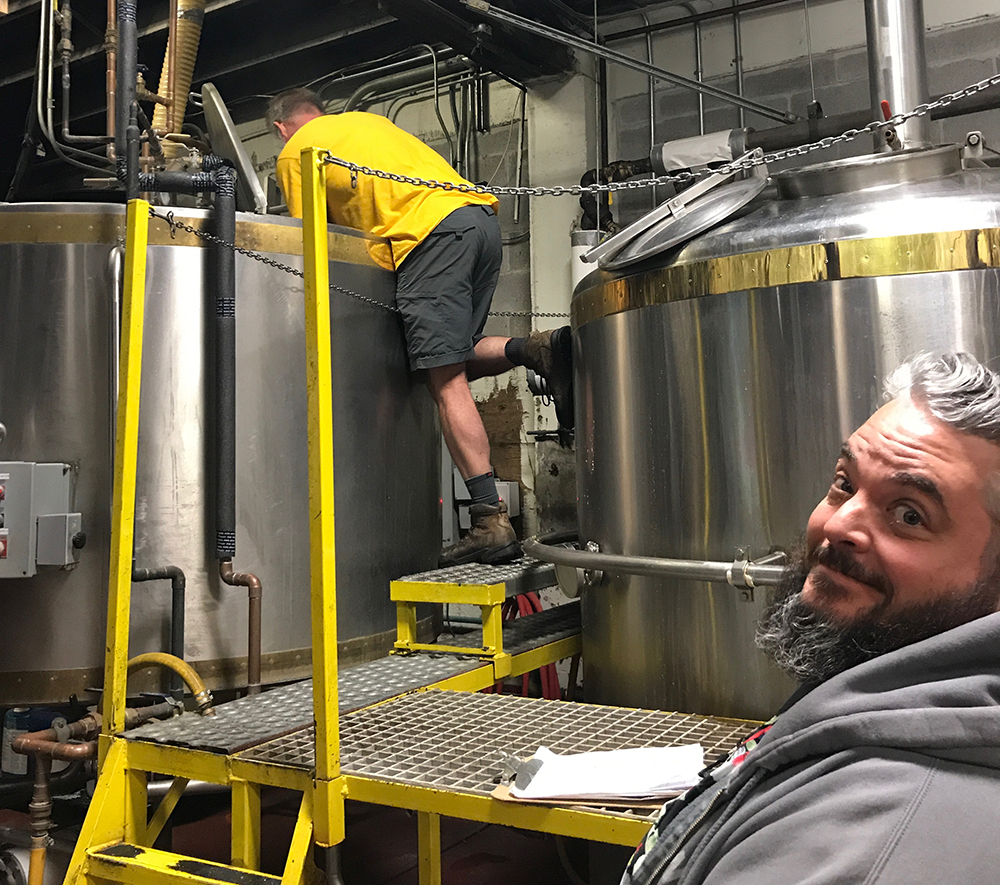 "As a nod to our mutual love of the outdoors and of beer, we collaborated with an IPA that would go well with a gathering of friends, sitting around a fire and chatting about adventures," says Coughlin. "Simcoe and Centennial — one of my favorite hop combinations — take the lead, with substantial additions throughout the boil — 2, 5, and 3 pounds to be exact, Tacoma's area code — with more in the hop back and dry hop. Kolsch yeast provides a lightly fruited character, supporting the hops and letting them shine. There's enough weight in the malt bill to let some biscuit and cereal through but it's light enough to carry along the adventure. Fermentation went well, drying out to 1.5 degree Plato, making for a clean, easy-drinking IPA with a wonderfully dank evergreen and citrus aroma. Mellow on the bitterness, high on aroma, and easy to have more than one."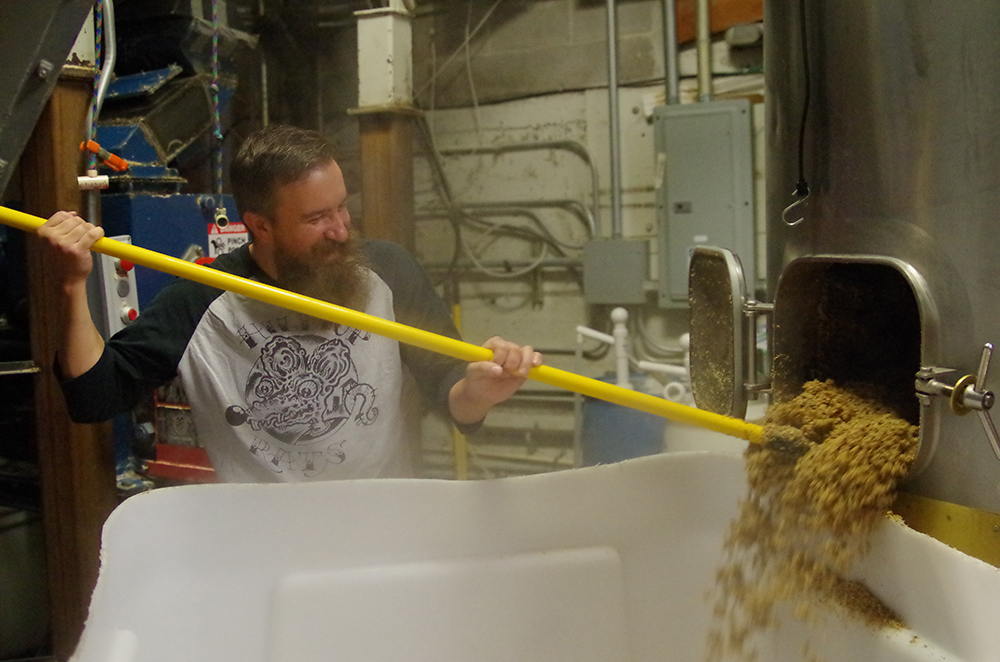 Coughlin led my business partner, Robby Peterson, and I through the entire brewing process up to the fermentation. Peaks bartender Madeleine Vistica, Double Mountain Sales Director Andrew Russo and our NW Beverages rep, Mike Bosold, joined the fun. We measure out the Pilsner, Caramalt, Carahell, Crystal Light and Acidulated malts. We dumped Nugget, Centennial and Simcoe in the kettle, and after a few Double Mountain beers, added Simcoe and Centennial in the hop back. We stirred. We raked. We tripped over hoses. We toured Double Mountain's impressive offsite cider production facility. We ate all the Double Mountain pizza.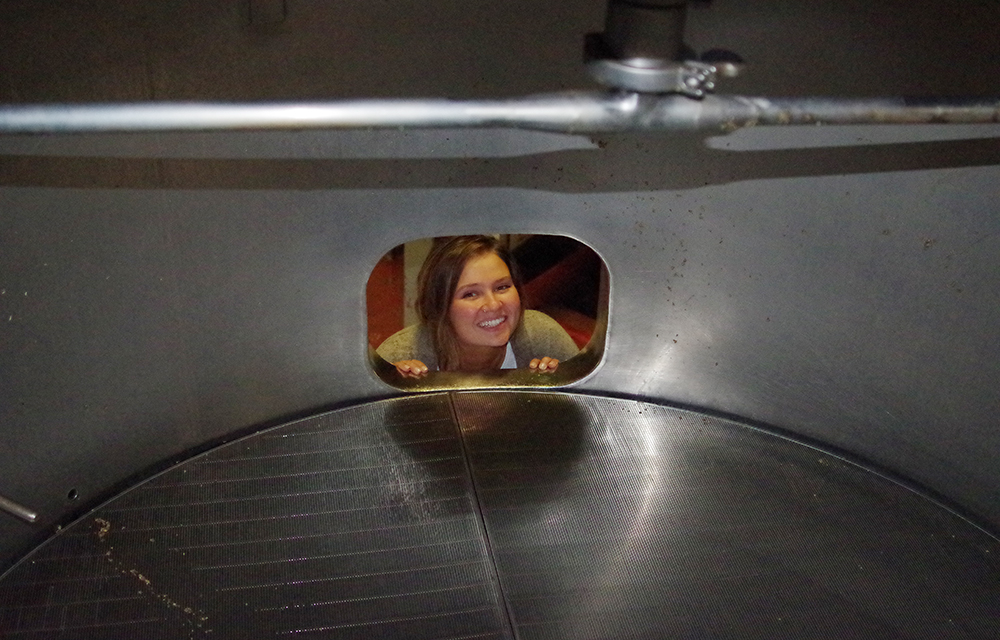 Thursday, Nov. 1, when we tap the Double Mountain Cool Camp IPA at our second anniversary party, you will witness the 6.6-percent, 55 IBU autumn sunset orange beauty. You'll breathe in its juicy evergreen, ripe tangerine, ruby red grapefruit and resin aroma. Your eyes will grow big as you sip Cool Camp's ripe red citrus, temperate forest that eases in to some melon and biscuit. By the second sip, you'll nod with approval of its clean pine, bright fruit, melon and mellow bitterness.
Peaks and Pints will tap a few other Double Mountain delights, and pump up the jams, beginning at 6 p.m. Thursday, Nov.1. It would be cool if you joined us.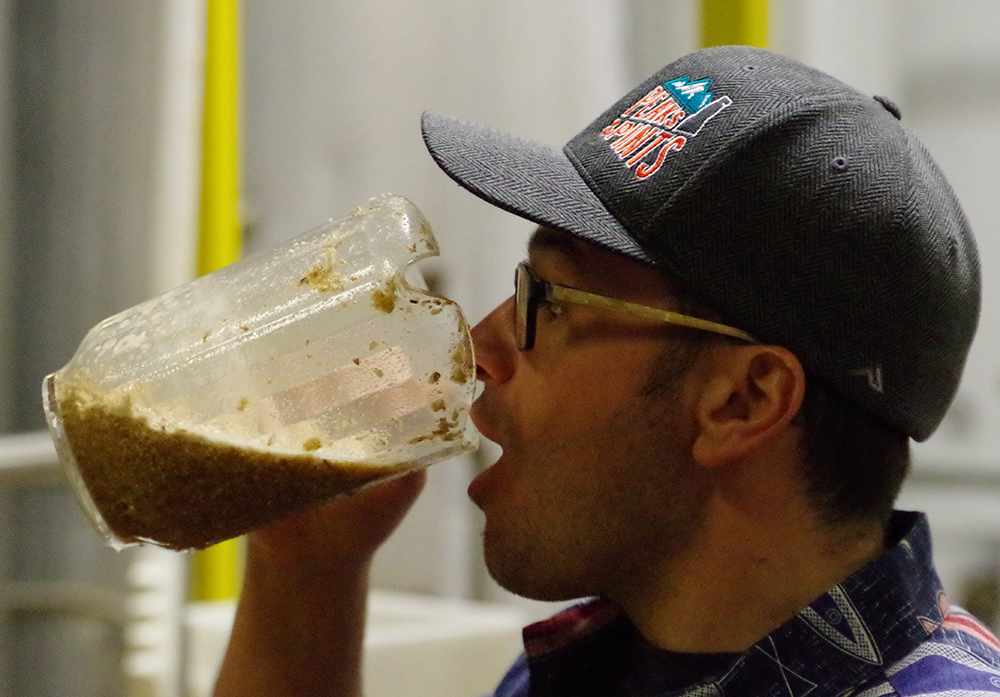 LINK: Peaks and Pints celebrates second year with Cool Camp
LINK: Q&A with Double Mountain brewer Matt Coughlin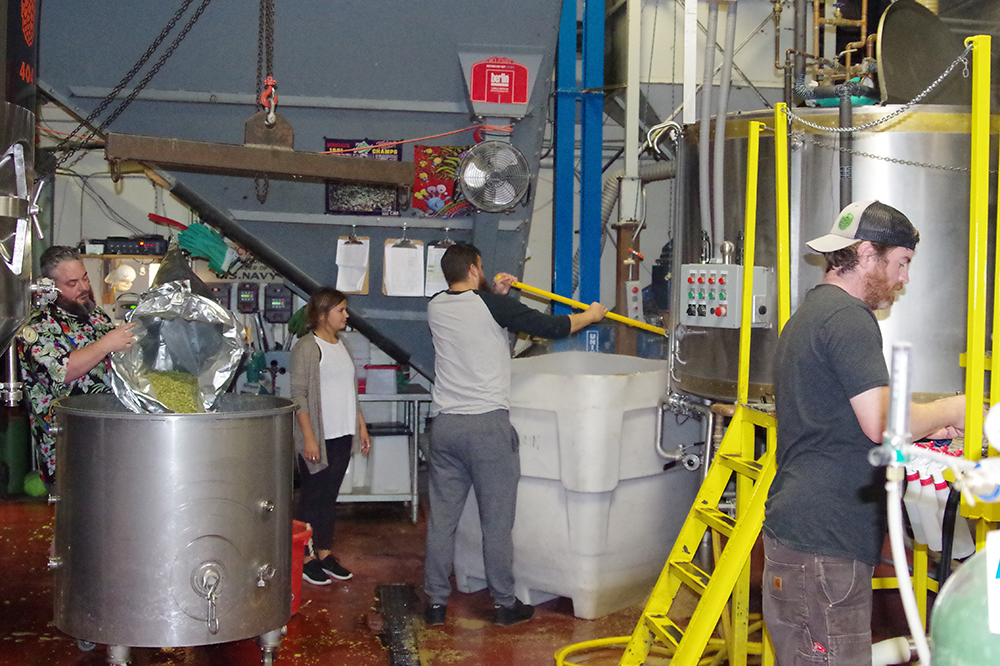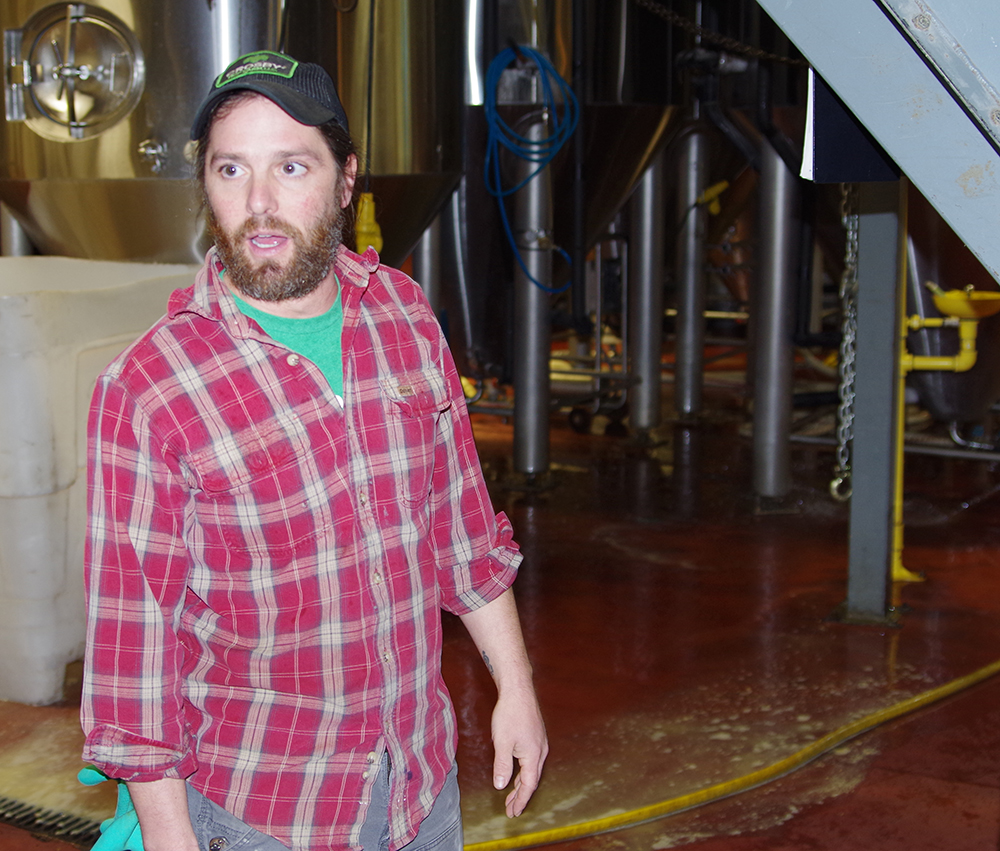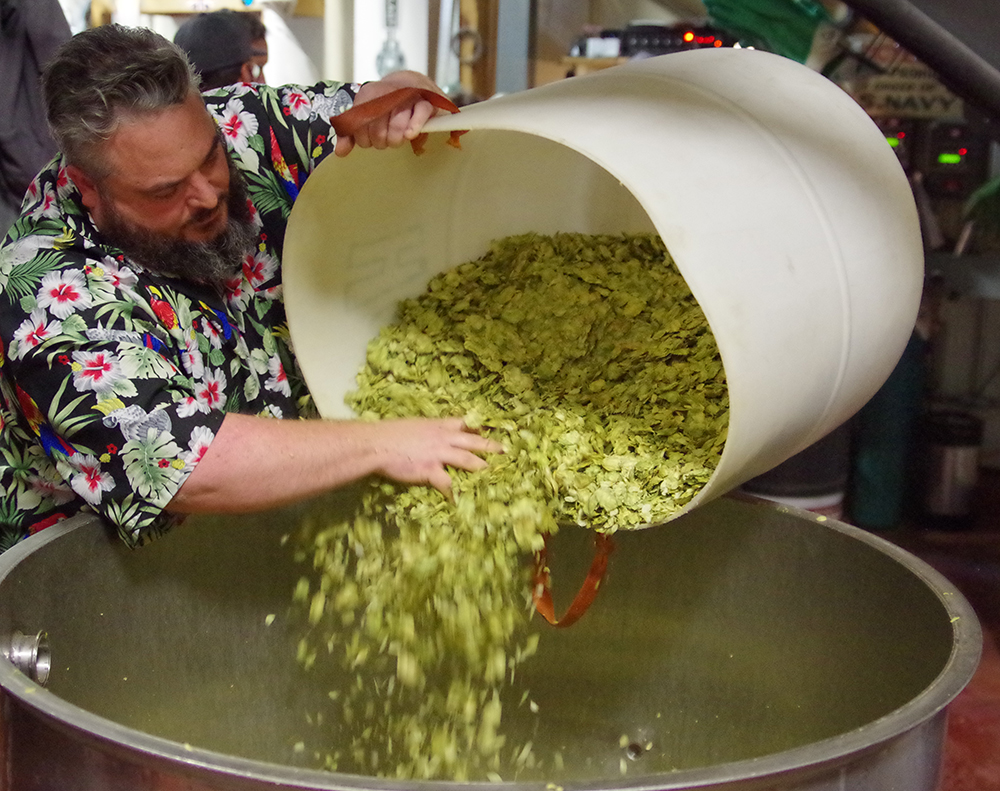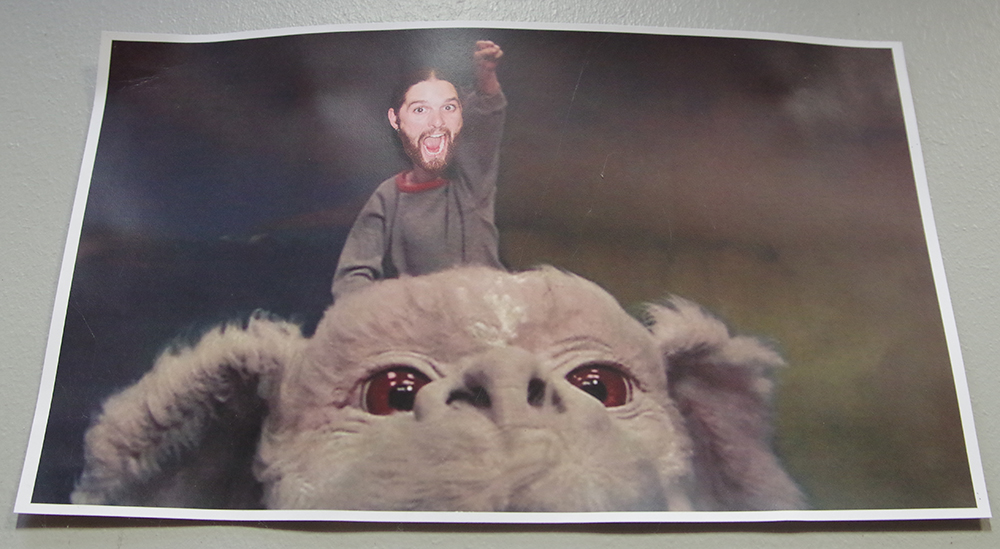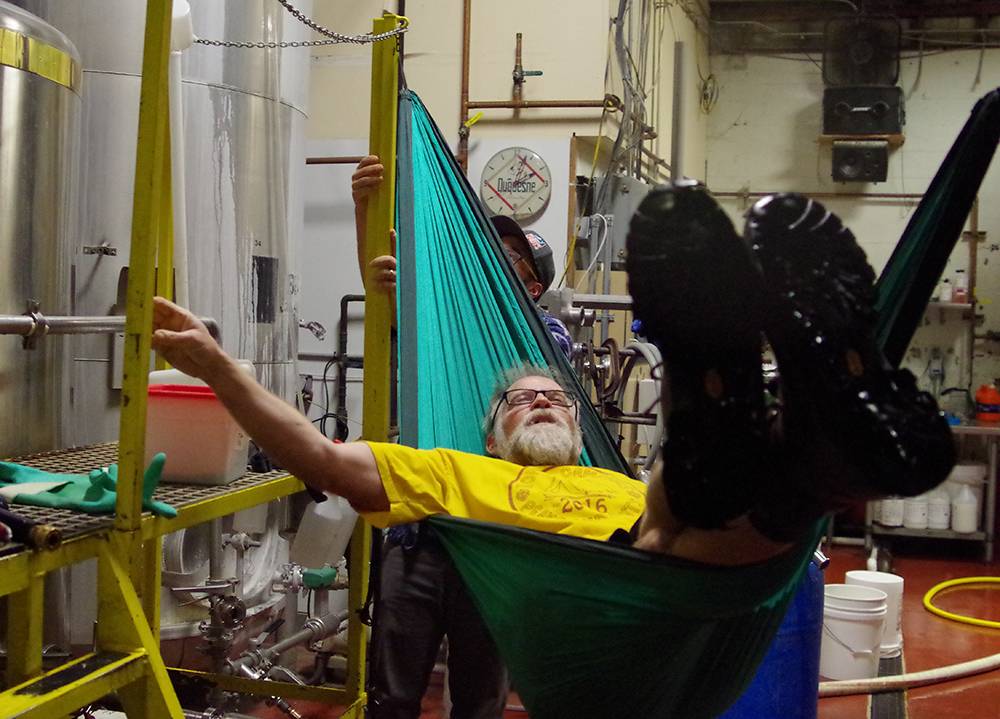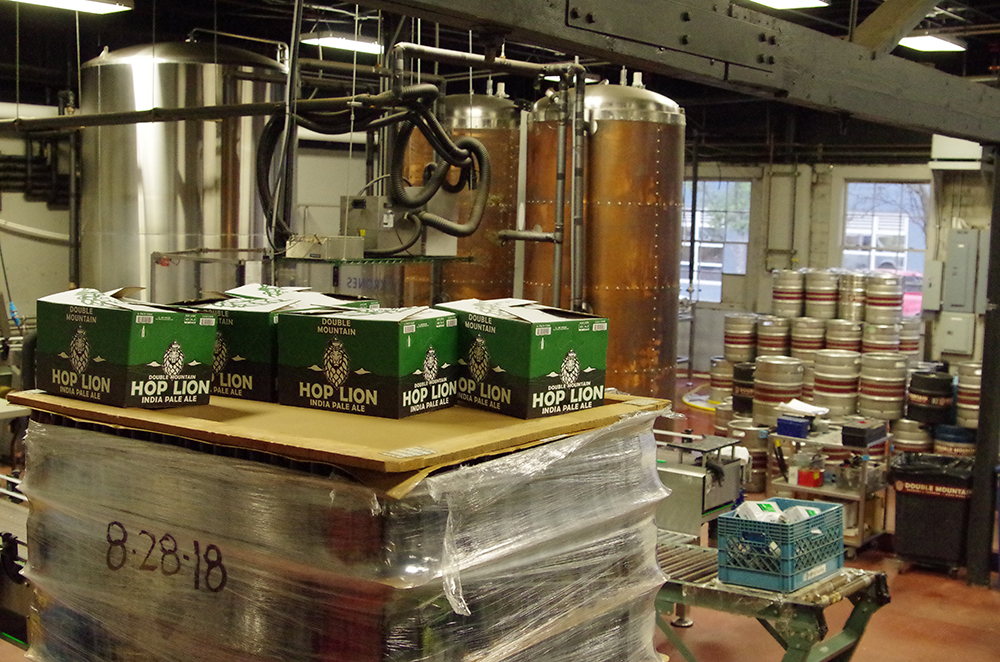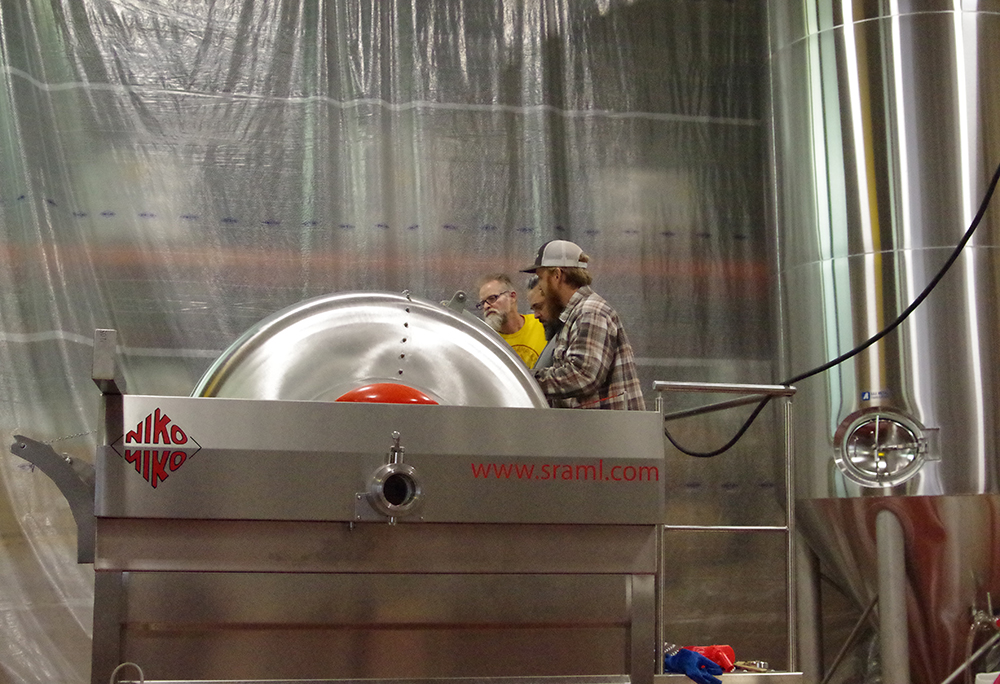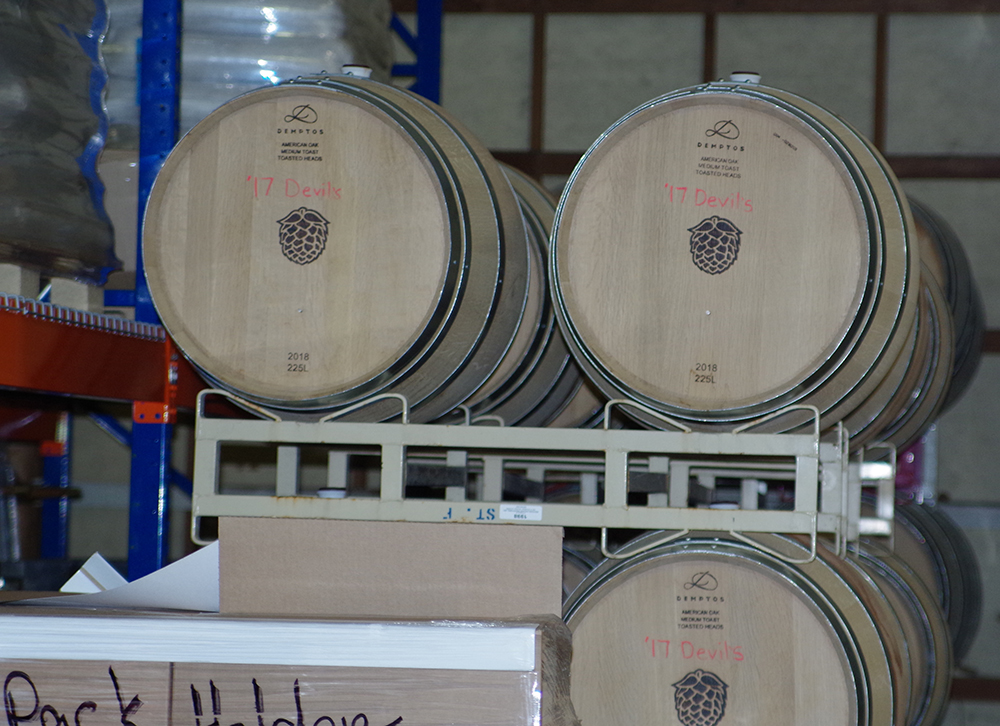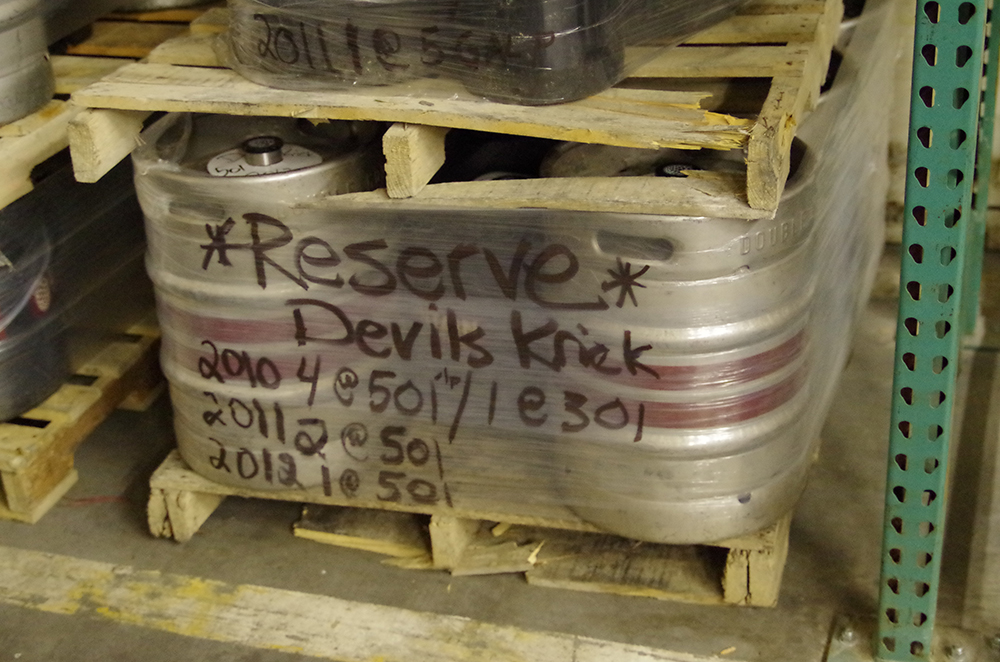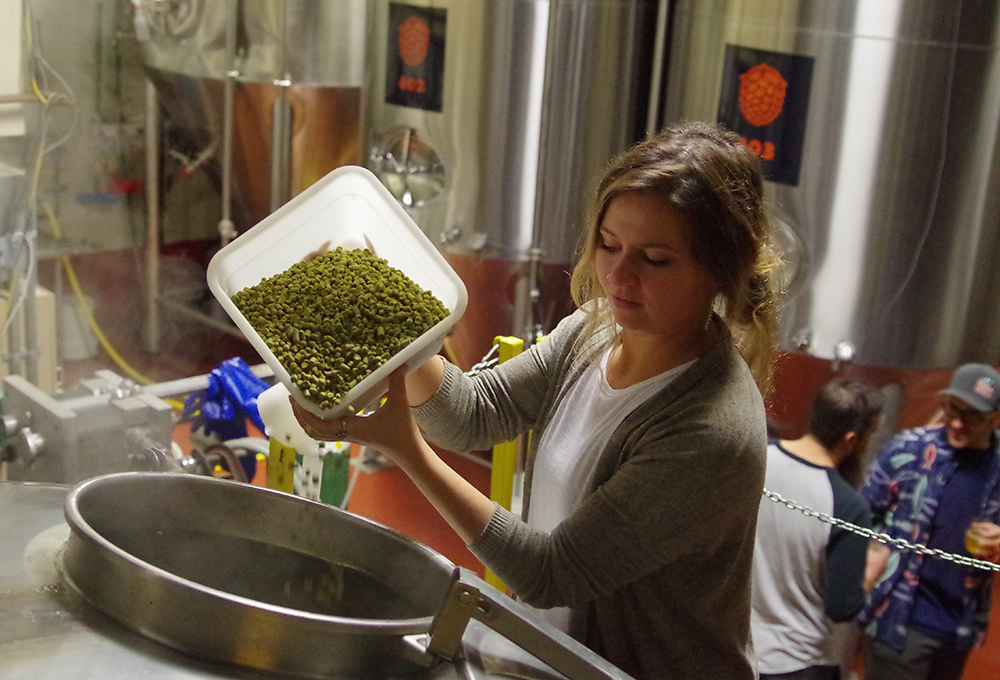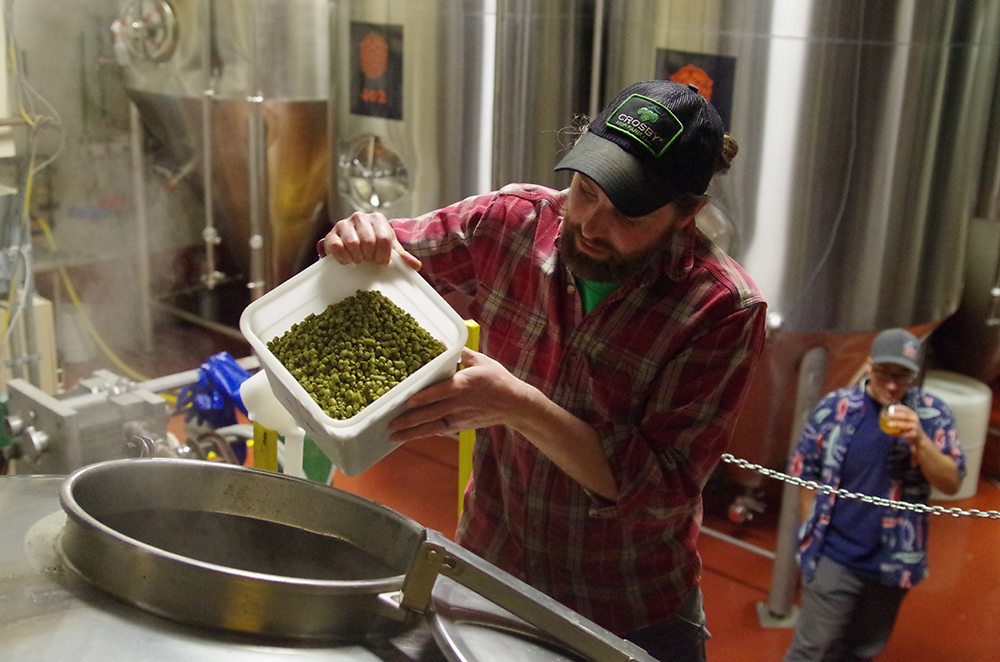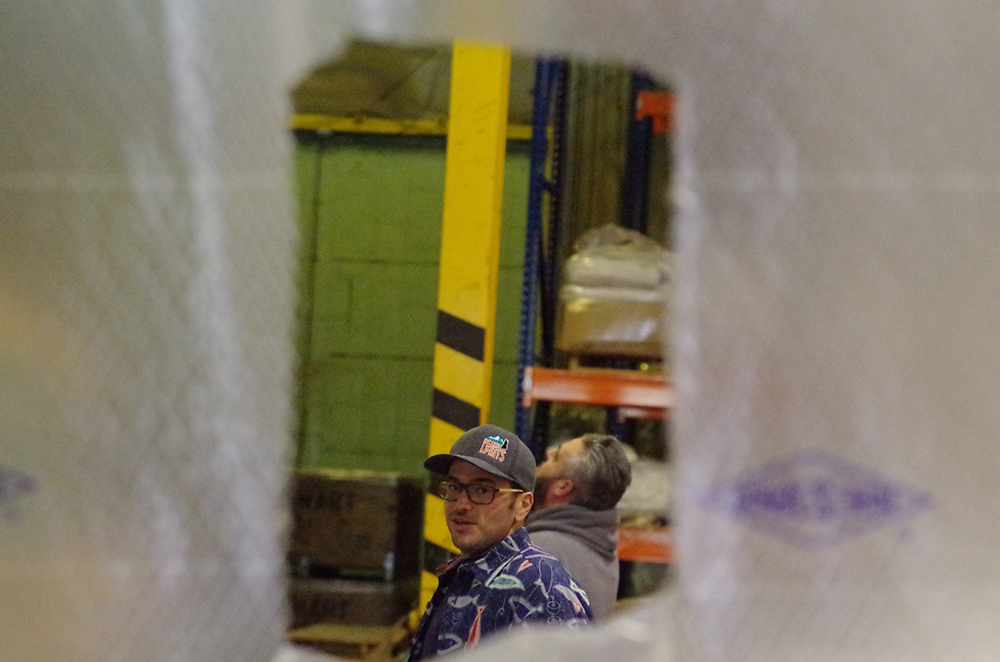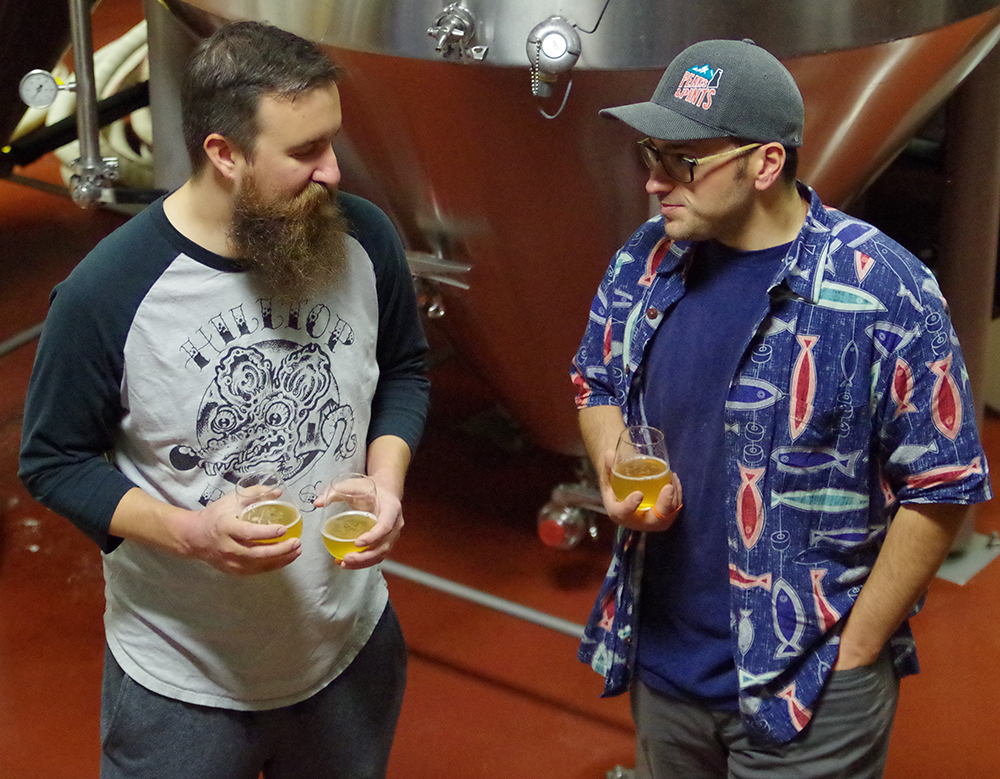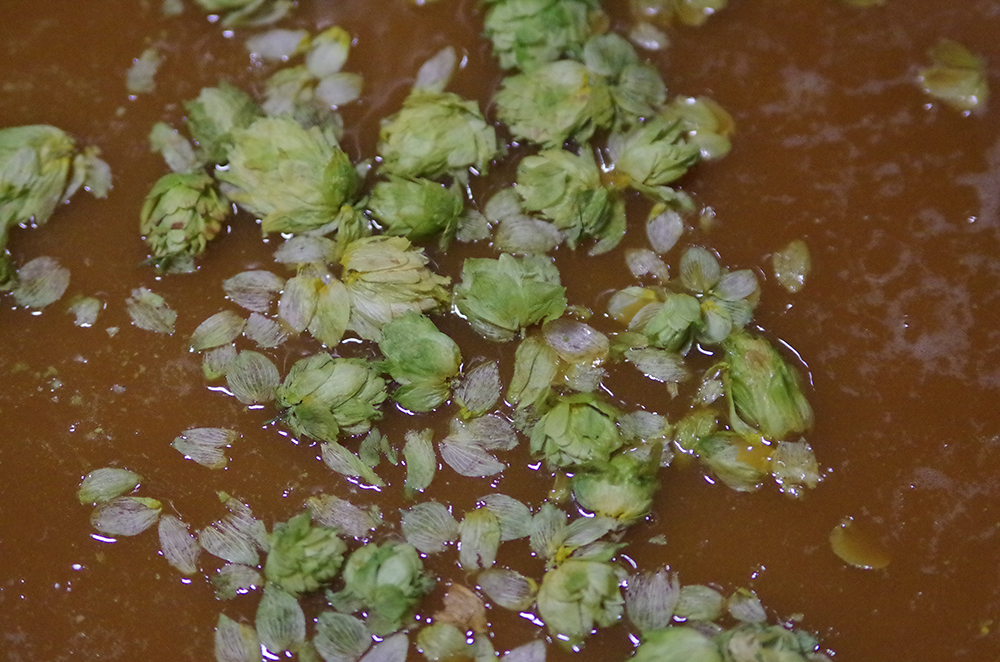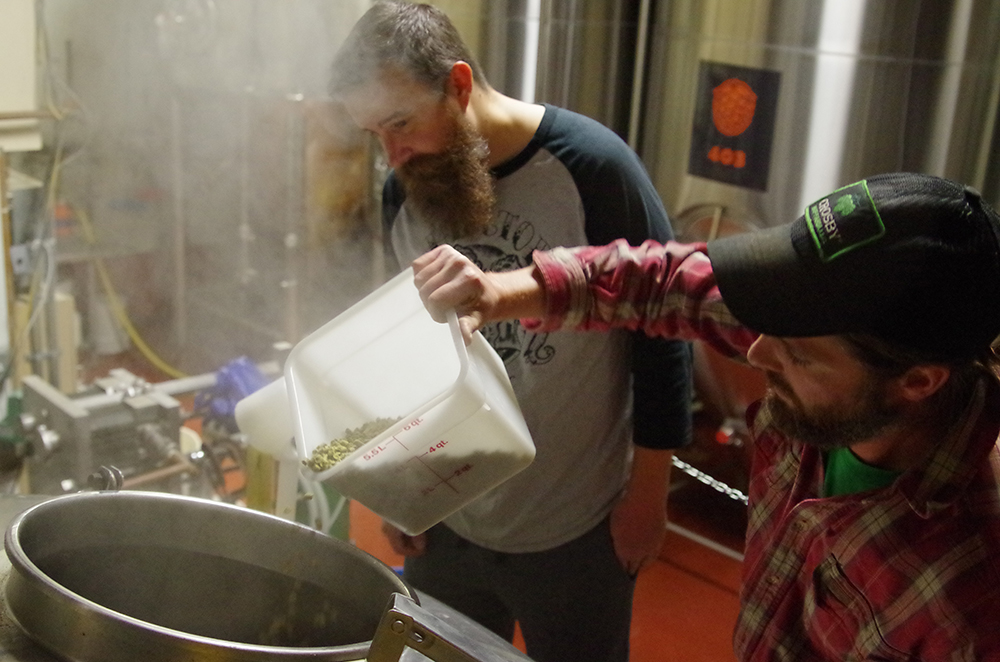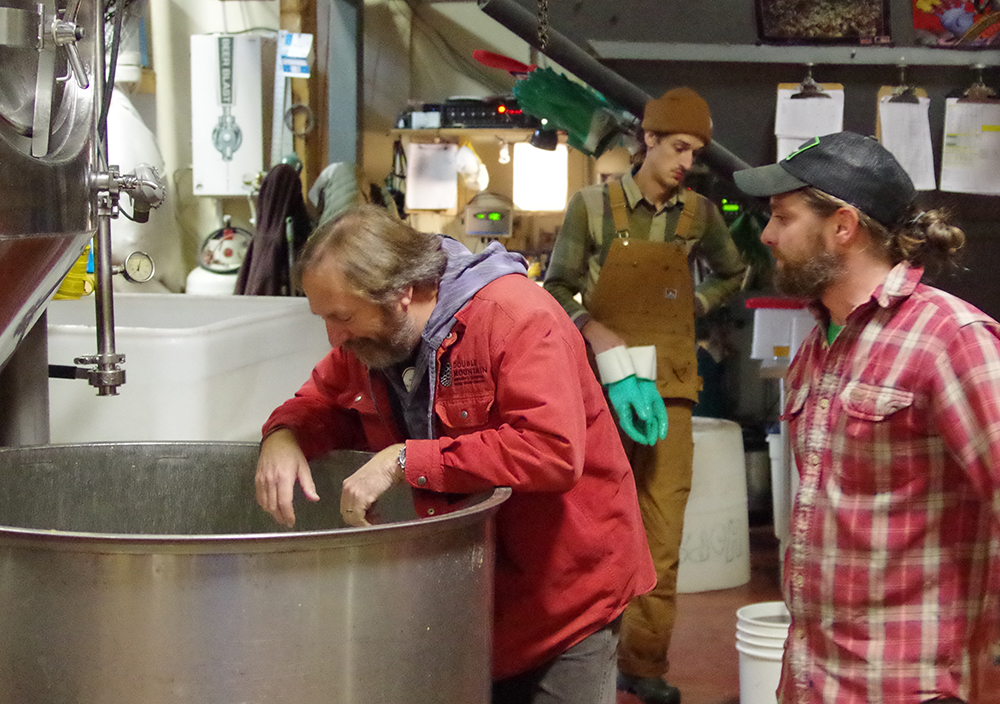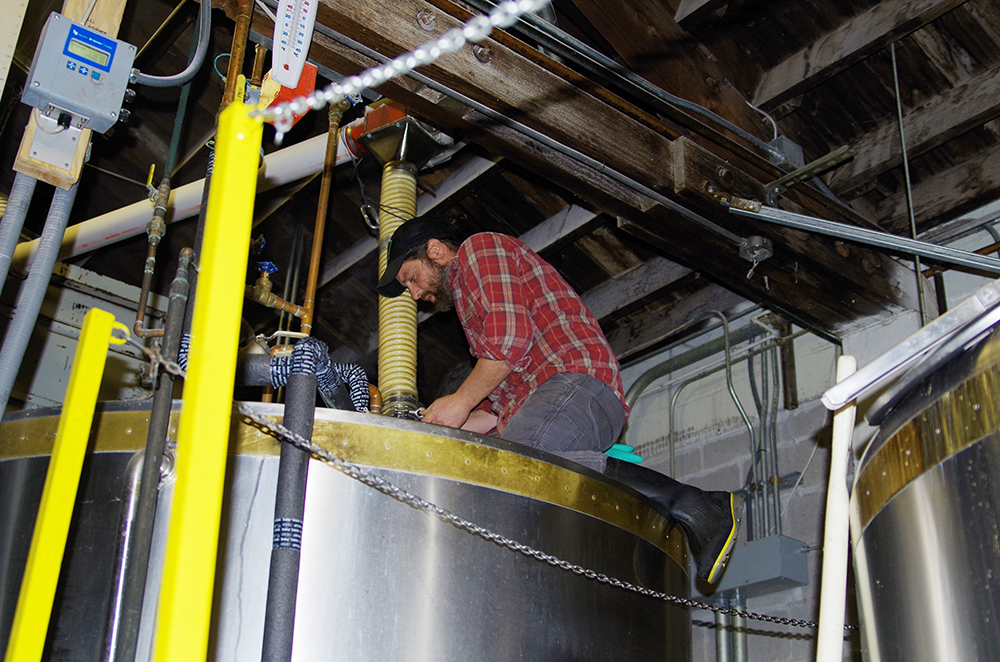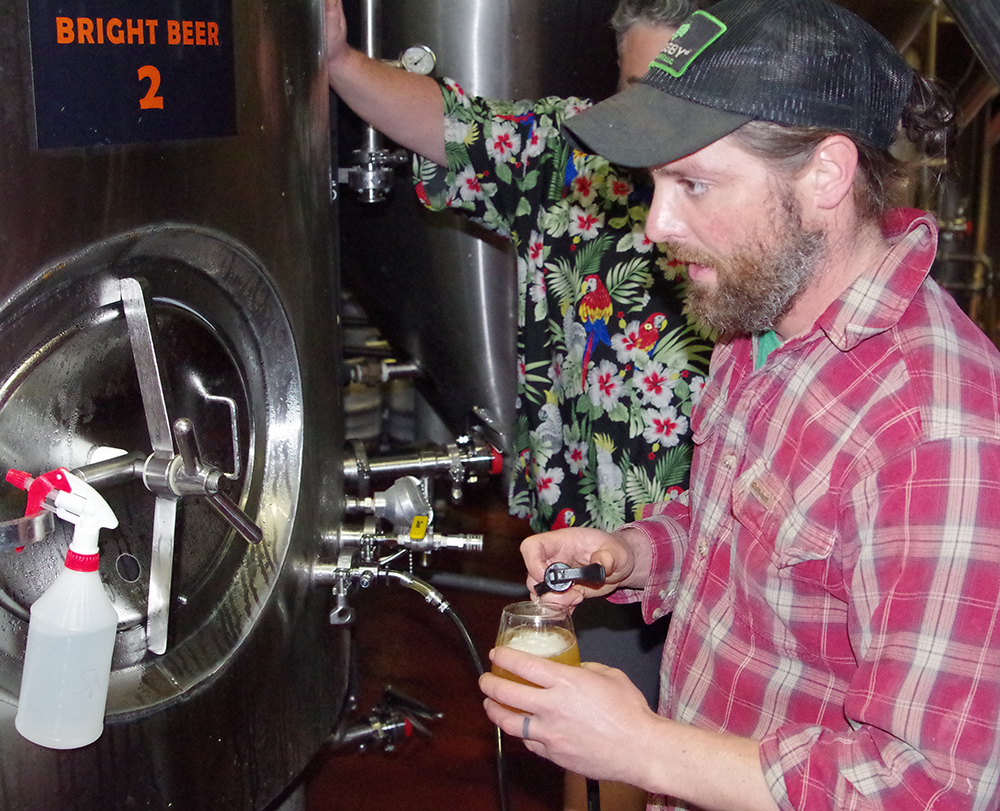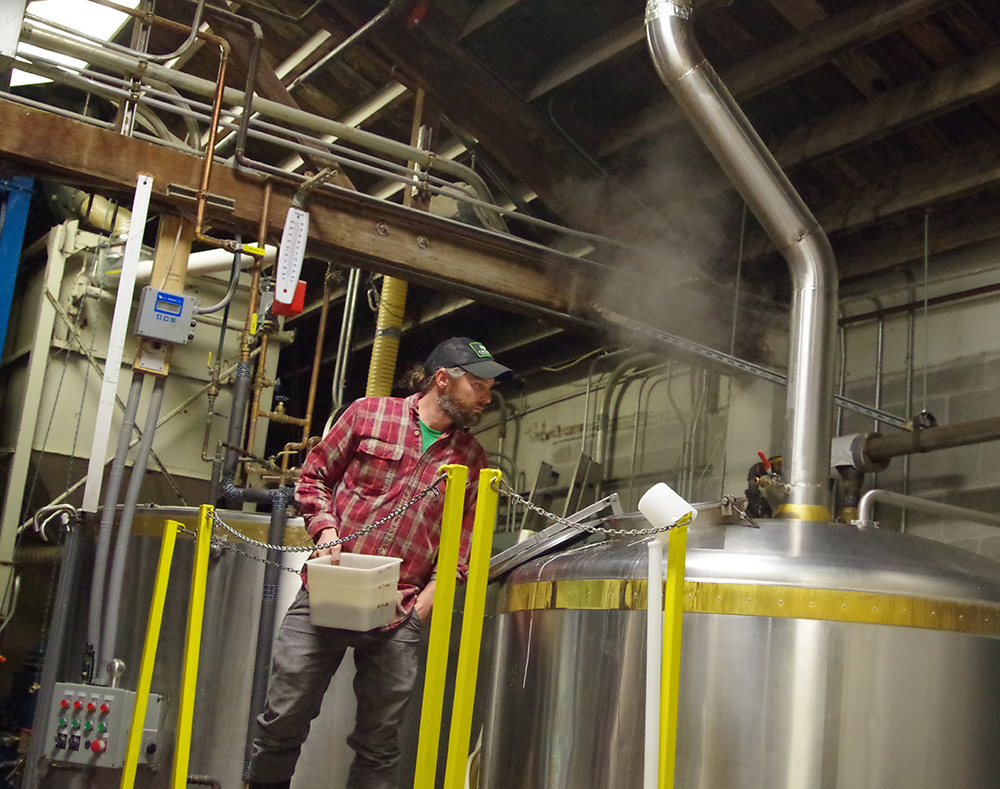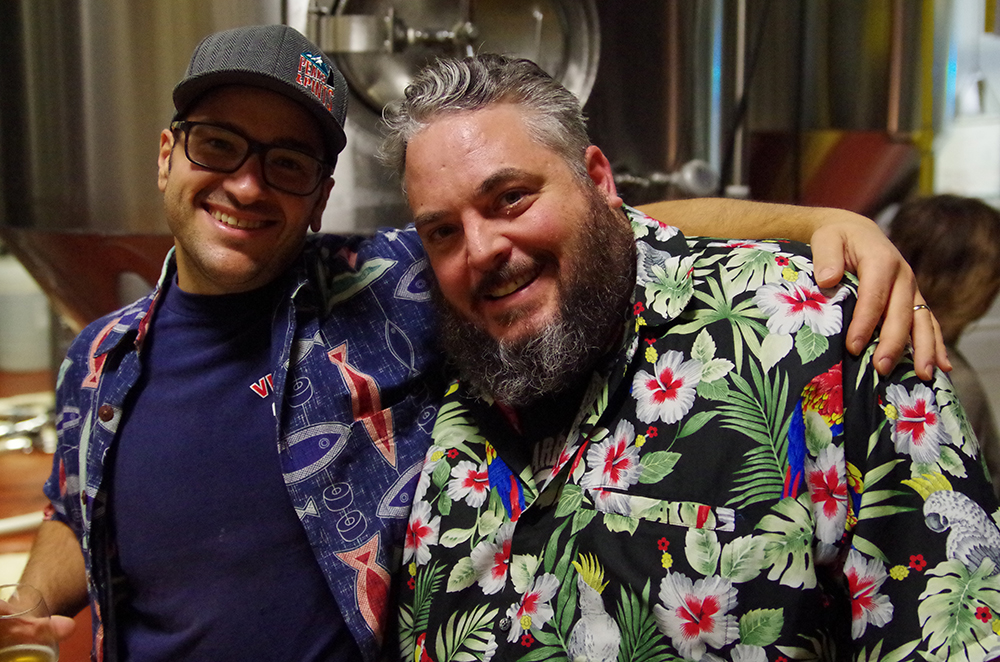 ---