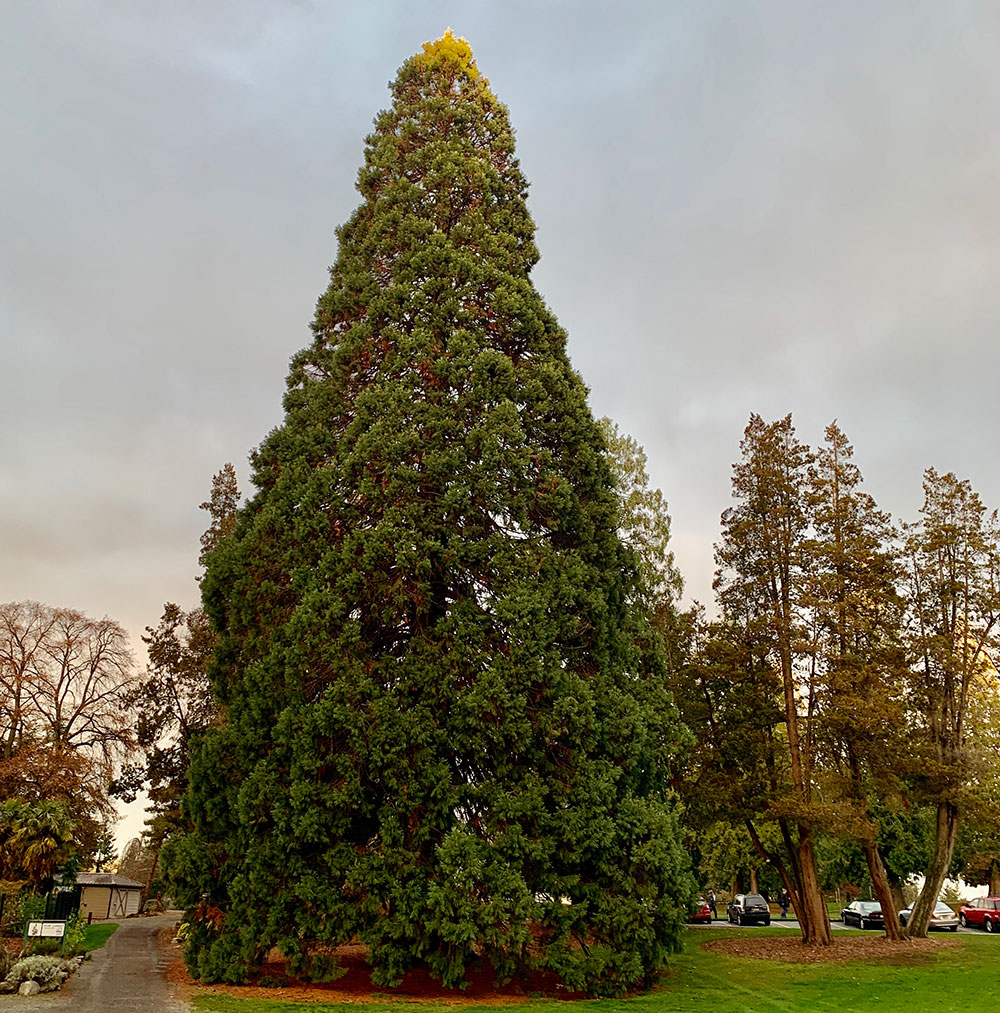 Tree-dimensional Tacoma: Giant Sequoia
Giant sequoias rate among the world's tallest, oldest and prettiest living things. A misty walk among the reddish-brown majesty at Point Defiance Park refreshes the soul. The uplifting experience near the Rose Garden is well worth a detour from the more heavily traveled Five Mile Drive.
"It is hard to look at the tree and not be in awe of its grandeur," says Tacoma Tree Foundation Executive Director Sarah Low. "Walking toward its trunk requires maneuvering around branches as if you are entering a room, some kind of magical room where you are transported back to a time when your imagination could be free to create all kinds of exciting adventures. It is worth visiting Point Defiance Park to just linger under the boughs of the giant redwood."
Also known as the giant redwood, this North America tree of legend fits Tree-dimensional Tacoma, Peaks and Pints' weekly Tacoma tree column. Inspired by our house beer, Kulshan Brewing Tree-dimensional IPA, Peaks and Pints branches out for a weekly look at terrific trees of Tacoma, in conjunction with our friends at Tacoma Tree Foundation. This week, the TTF recommends Tree-dimensional Tacoma: Giant Sequoia.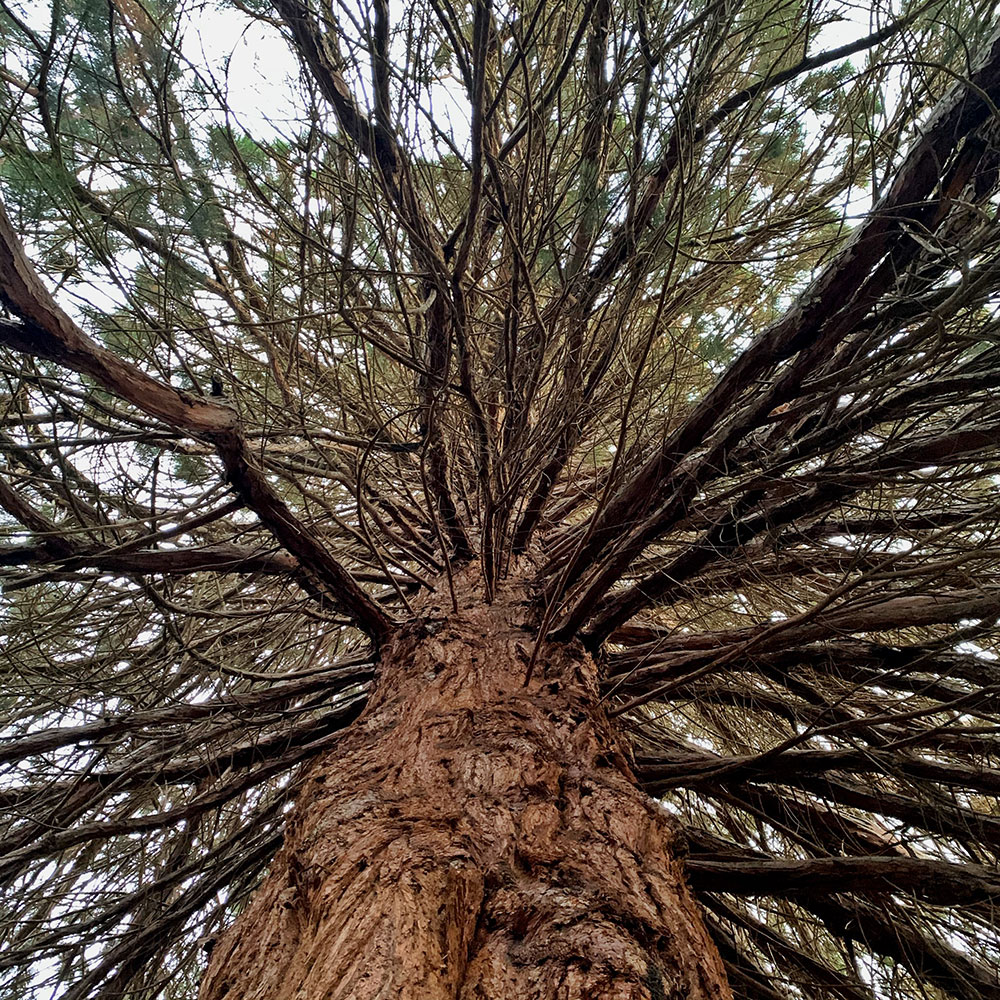 Sequoiadendron giganteum, or giant sequoia, is one of the trees most emblematic of California, with many individuals larger than any other species of tree on Earth, capable of reaching more than 250 feet in heights and living for more than 3,000 years. Peaks and Pints doesn't know the height of the Giant Sequoia by the Rose Garden, but we discovered it's still a toddler.
"The giant redwood at Point Defiance Park is already living up to its name, but it still has a lot more growing left to do," confirms Low.
Check out the 25-year-old giant sequoia at Point Defiance Park, then head to Peaks and Pints for a Tree-dimensional IPA (6.4%). Kulshan Brewing collaborated with Peaks and Pines on the Tacoma craft beer lodge's house beer, Tree-dimensional-IPA. Paying homage to the outdoor enthusiasts who join Peaks daily in Tacoma's Proctor District, Tree-dimension IPA is the perfect beer to toast the powder, currents or trails, as well as reveal the sprains. Tree-dimensional IPA, or Tree-D, continues Peaks & Pints' love affair with old school piney IPAs, this time brewed with Simcoe, Idaho 7, CTZ, Centennial, and whole leaf Cascade in the hop back for all the pine, plus creamy mouthfeel and bitter finish.
Tacoma Tree Foundation is dedicated to educating, empowering, and supporting community members in neighborhood-based greening. In other words, the Tacoma organization strives for a greener, healthier, more connected Tacoma — which plants well with Peaks and Pints. We will host TTF fundraisers during Tree-dimensional IPA's reign as our house beer, which pours through October 2020.
LINK: Kulshan brews Peaks and Pints Tree-dimensional IPA
LINK: Tree-dimensional Tacoma: Sugar Maple
LINK: Tree-dimension Tacoma: Tulip Poplar
---