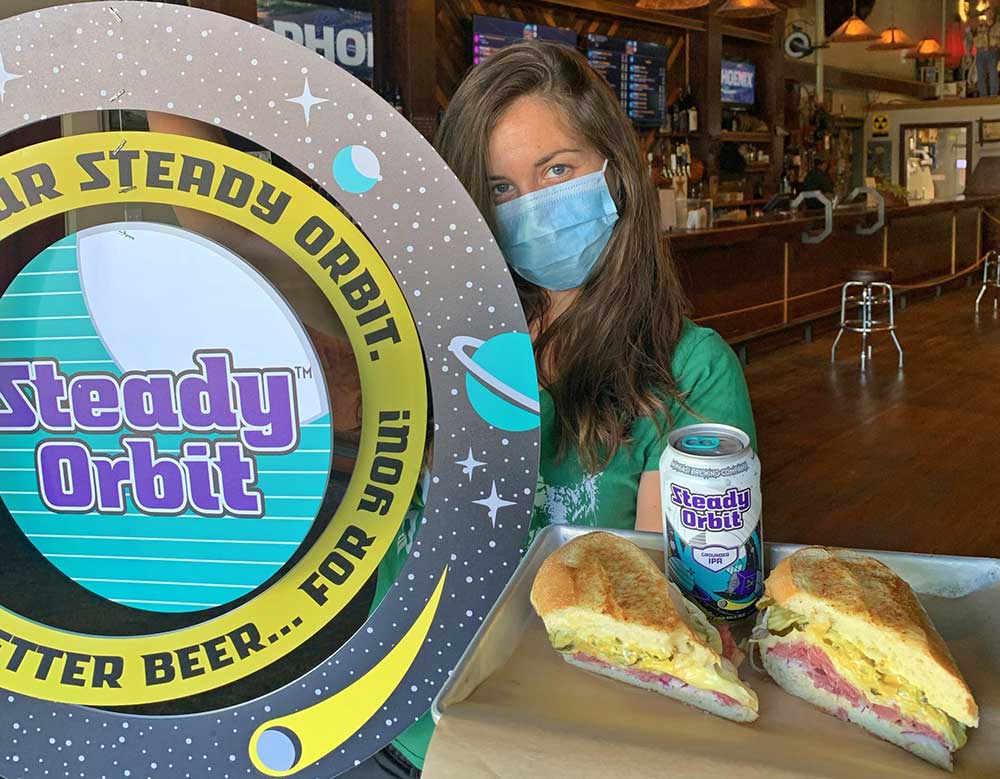 Tacoma Sandwich Special of the Day: Pluto Pastrami
SUNDAY, SEPT. 6 2020: Today's Peaks & Pints sandwich special features pastrami, Havarti, Dijonnaise, onion, and pickle on French bread. It's out of this world delicious!
PAIRING: As you know, Peaks & Pints thinks IPAs orbit pastrami the best. The bitterness of an IPA won't get lost among the liberally seasoned pastrami, which is why we're pairing today's special with Ninkasi Brewing's new Steady Orbit Grounded IPA. It's a Jupiter-sized IPA with 4.5-percent Pluto stats. Lots of hop character and a slight bitter finish, plus tropical and dank notes, makes for a great landing.
THING TO DO: Call ahead at (253) 328-5621. Blast off!
LINK: Peaks & Pints full menu
LINK: Ninkasi Steady Orbit is in the Peaks and Pints cooler
---