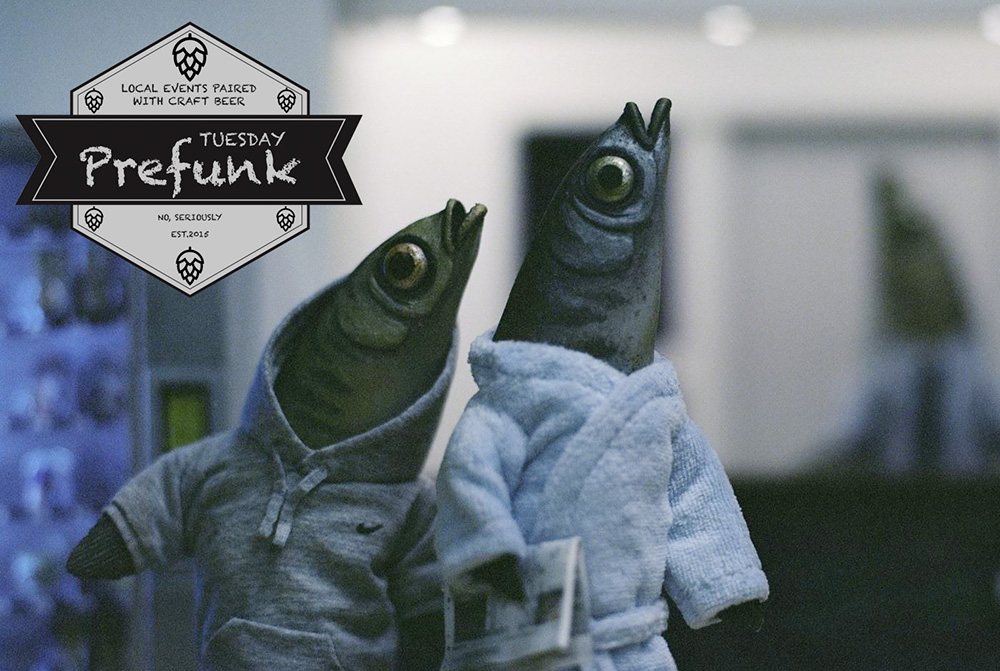 TACOMA PREFUNK TUESDAY, MARCH 13 2018: Rooftop Scotch Scotch Scotchity Scotch and Animation Show of Shows
PREFUNK: Rooftop Brewing Company approaches Scotch ale with the philosophy "More Peat, Less Sweet." The Seattle brewery's Scotch Scotch Scotchity Scotch Ale (7.8%) recipe includes Scottish malt smoked with peat — just like an Islay Scotch — for an amazingly delicious smoky, peat-y finish that is more dry than a typical Scotch malt bomb. Scotch Scotch Scotchity Scotch pours from Peaks and Pints' western cedar tap log.
1 AND 6:20 P.M. THE ANIMATION SHOW OF SHOWS: Since 1998, The Animation Show of Shows has selected the best in animated short films from the world's most renowned animation festivals. Curated by Acme Filmworks founder Ron Diamond, Show of Shows includes 10 Academy Award winners, 36 Academy Award nominees, and films that have won major prizes at Cannes, Annecy, Zagreb, Ottawa and Berlin. Filmmaking techniques range from hand-drawn, paint on glass and stop-motion, to the latest computer-generated imagery, with its ability to conjure new and exciting worlds. Check it out at The Grand Cinema today.
6-8 P.M. HOPS OF MARCH RELEASE PARTY: It's March … meaning Madness is in the air. Sixty-four well-oiled competitors (for the most part) will tip off and do battle — working their way through the tediously constructed bracket and toward ultimate supremacy. We speak, of course, of the nomination process for Peaks and Pints' Tournament of Beer. Right now folks are nominating their favorite Northwest porter for our tournament, which kicks off April 6. Riding the wave of enthusiasm for our Tournament of Beer, or more likely the college hoops tourney, Harmon Brewing Co. has, once again, released his Hops of March IPA. Every March, Harmon releases this hoppy IPA, but rotates the hops. This year expect Magnum, Amarillo, Hallertau, Mandarina Bavaria, Cascade, Citra and Galaxy. Nothing but the bottom of the pint, baby! Drink it up at the Harmon Tap Room today, with complimentary Harmon beer snacks and a March Madness Bracket contest.
---