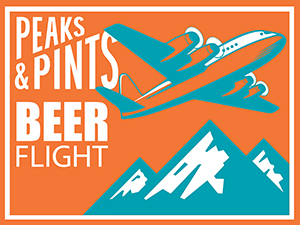 The state of Idaho has two distinct hop growing areas — the sunny reaches of the high desert in the south and the somewhat damper climes of the panhandle — making the Gem State ideal for growing the pungent beer ingredient and preservative. According to USA Hops, Idaho ranks second in hop production nationwide with 17.19 million pounds. In southern Idaho's Treasure Valley, the long summer days and warm weather allow for hops high in alpha acids. The higher the alpha acid percentage or rating, the more bitter the beer. In Treasure Valley sits the city of Caldwell, home of Jackson Hop Farm, birthplace of the Idaho 7 hop. In 2015, The Jackson Hop Farm folks set aside 5 acres to grow the experimental hop. The hop's pungent tropical fruit and citrus notes of apricot, orange, red grapefruit, and papaya, plus flavors of resiny pine and black tea, and high alpha acids for bittering, quickly became a favorite of brewers for single-hop beers or blending for IPAs, pale ales, and hop-forward American wheat beers. A Gem State original, Idaho 7 is becoming a signature hop for one of the nation's largest hop-producing states, and the focus of Peaks and Pints beer flight today: Peaks and Pints Pilot Program: Idaho 7 On The Fly.
Peaks and Pints Pilot Program: Idaho 7 On The Fly
E9 Aviso
6.7% ABV
E9 Brewing double dry hopped this slightly hazy IPA with Idaho 7, Mosaic, and Chinook hops for notes of pine, spicy citrus, and stone fruit balanced by 2-row malted barley and German pilsner malt.
Skygazer Chapter Two – Neophysics
7.5% ABV
"Year 2067. With diminishing escape velocity, Traveler initiated its hyperdrive. Converting the forceful pull of the Event Horizon into manageable energy. They catapulted from near destruction, instead deep into aether-space. Vision became transformed by sheer speed. Presence reshaped by magnitude. Redefining the human mind and human form of the entire crew. The sum of their collective pasts became unfathomably remote and as distant as Earth's fading sun. They became part of the beyond. The new real. They became… neophysical." Skygazer Brewing Chapter Two – Neophysics continues the story of the ship "Traveler" on its journey through space with a blend of Idaho 7 and Simcoe resulting in a citrus forward, tropically aromatic, creamy, and smooth hazy IPA.
Belching Beaver Dichotomy Double
8.1% ABV
As we mention in the introduction, Idaho 7 hops come from its namesake state. On the other side of the world, Galaxy hops are Australia's and Hop Products of Australia's greatest success, prized for their big aromas of peach, guava, and orange. Belching Beaver Dichotomy Double is the glorification of opposites with Idaho 7 and Galaxy as the double IPA's two predominant hops sprinkled with Nelson and Citra. Expect slightly sweet malt with true hoppy bitterness.
Mason Ale Works The Duke
11% ABV
Brewed with Mosaic, Citra, Amarillo, Columbus, Chinook, Centennial, Cascade, Idaho 7, and Simcoe, this Mason Ale Works double dry hopped triple IPA teases the nose with fruit and dank hops before hitting hard with big citrus and tropical fruit notes. The huge hop flavors compliment the big body and dry finish.
LINK: Peaks & Pints cooler inventory
---