Peaks and Pints House of Yonder Cider
The October morning had dawned clear and cold, with a crispness that finally hinted at the end of summer. Eerie orange-ish smoke hovered above the Wenatchee Valley coming from the White River and Bolt Creek fires burning above Lake Wenatchee. Wenatchee, on the eastern side of the Great Cascade Mountain Range, served as the birthplace of Peaks & Pints House of Yonder. Yonder Cider Queen Caitlin Braam, who recently fought battles west of the Cascades in the Emerald City — a small but significant skirmish in the Phinney Ridge region followed by the Battle of Ballard where she enlisted Liquor Regulators to help merge her Yonder Cider with The Bale Breakers to a royal level. Back in Yonder Castle that October morning, Queen Caitlin held court with her Hand of the Queen, Monique Tribble, Lord David Alton of Sales, representatives of the Apple Pressers and Canners, and Pappi Swarner of Peaks & Pints in the northern region of the City of Destiny. It could be said the Yonder Court was bustling that morning with plans for great adventures plus a confirmation of year-long dry apple elixir for the City of Destiny — Peaks and Pints House of Yonder Cider to be tapped at the craft beer bar, bottle shop and restaurant's sixth year anniversary party Tuesday, Nov. 1, 2022.
"Cidermaking is a playground of the pretty and the ugly, the bitter and the sweet: It's never a one-note song when done well, read Queen Caitlin from her Yonder Cider digital scripture. "Our apples reflect the striking, complex terroir of Washington's apple country — from juicy dessert fruit to biting, spirited cider varieties. Simply put, apples contain contradictions. And it's when we follow their every wild and quiet possibility, and seek out juxtapositions of flavor, that we find our most delicious end result."
Indeed.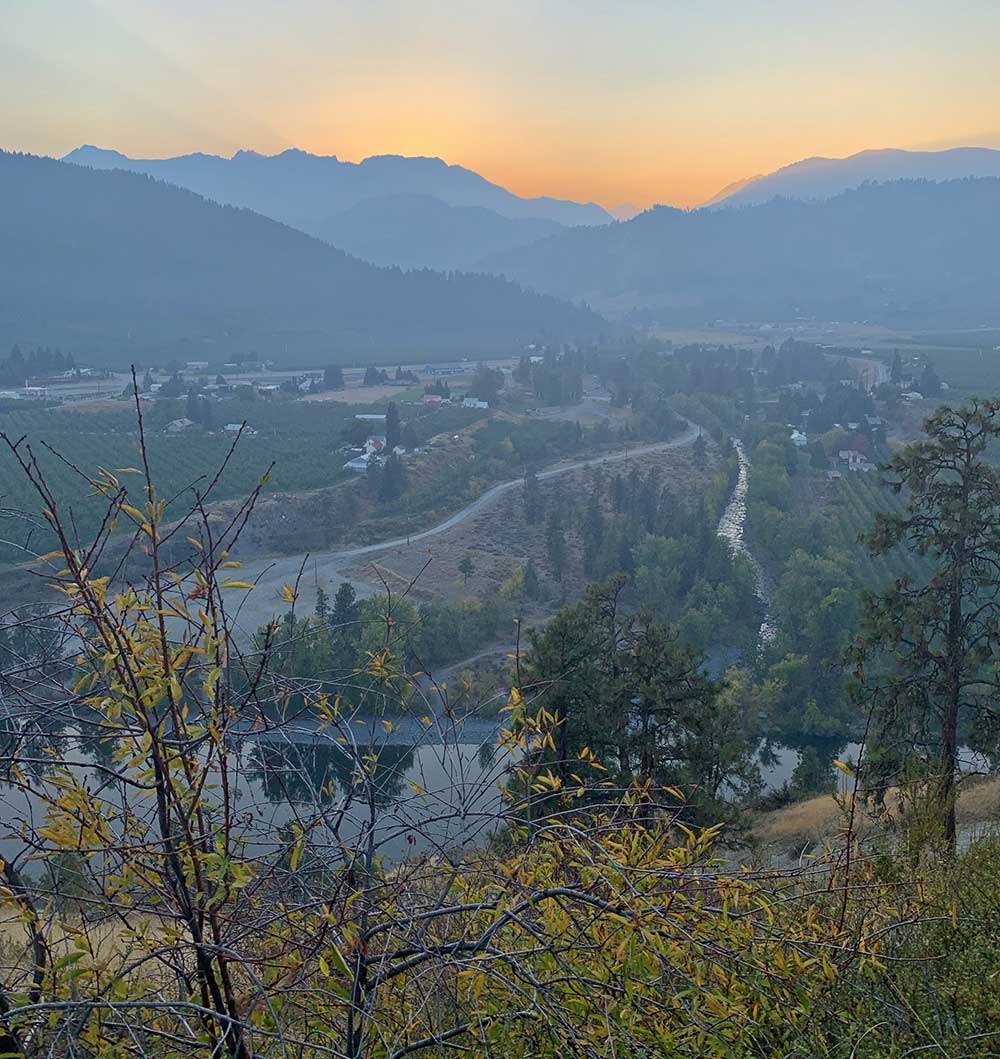 The story of Peaks & Pints House of Yonder Cider lies fully with Yonder Cider and the apples grown in Wenatchee and the surrounding rugged, sun-drenched, windblown valley. Because of her previous quests, Queen Caitlin knew the soil seasoned by glaciers and orchards sheltered by rocky bluffs would be fruitful for her Yonder Cider as she has ventured near and far. She's held court at Seattle Cider and Two Beers Brewing, as well a brand strategist with Boston Beer Company. She's a Certified Cider Professional, WSET Wine Level 2 Certified, a Certified Beer Server, queen of the Pomme Boots Society and The Source Cider — the last being a kingdom serving cideries beyond the Wenatchee Wall with 25-plus apple varieties, 14,000 pounds of apples pressed per day, and 400,000 gallons per year. Queen Braam is The Source. Peaks & Pints bends the knee before her.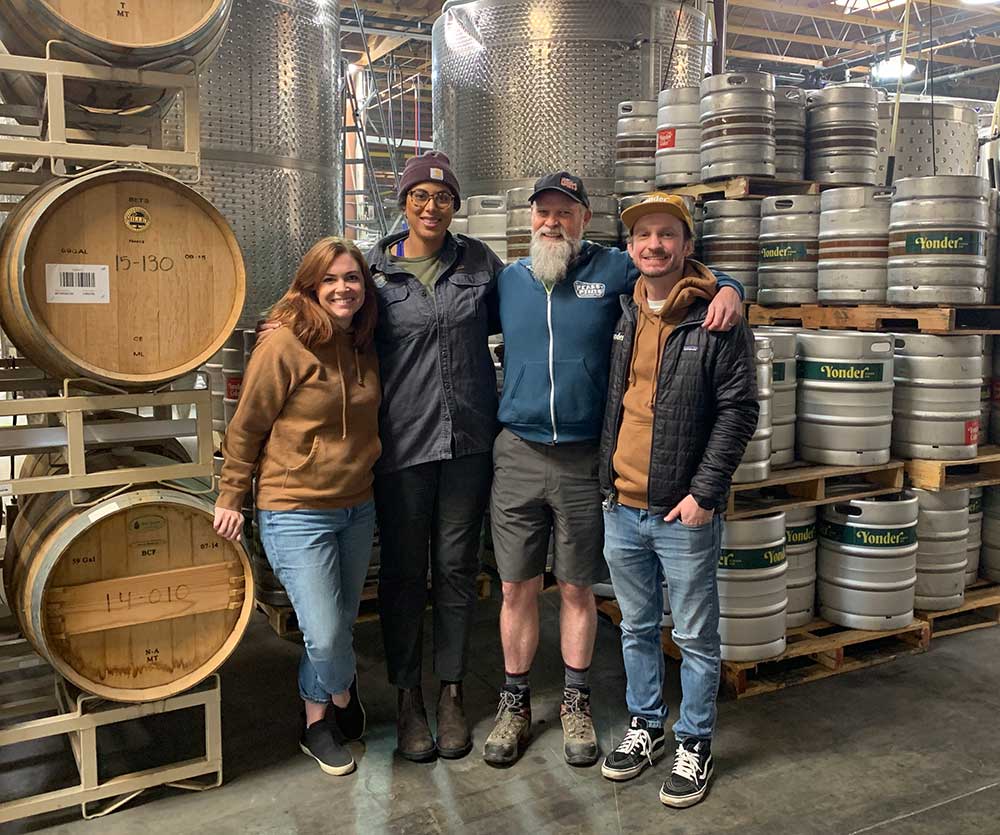 Tribble, Alton, and Swarner listened to Queen Caitlin's tales of bravery inside the ginormous Yonder Castle that once held a Wenatchee cherry king's court. The Court listened to Queen Caitlin's re-telling of her defeating the learned Ogre of Phinney Ridge to keep the Yonder Bar for the people, legalizing first joint beer/cider kingdom in Ballard, inducting the Hand of the Queen Monique Tribble two years ago, traveling the lands tasting and drinking culinary infusion and blend recipes that could fit her coveted 80 percent culinary/20 percent cider apple blends. She's been dubbed the "Kingston Black Apple of Yonder" for her small, red, sharp, tough, well-rounded, and bittersweet demeanor.
"Apple is number one at Yonder," Queen Caitlin said. "Our mission is to make sure one can taste apple when other fruit is added to our ciders. We strive for balance."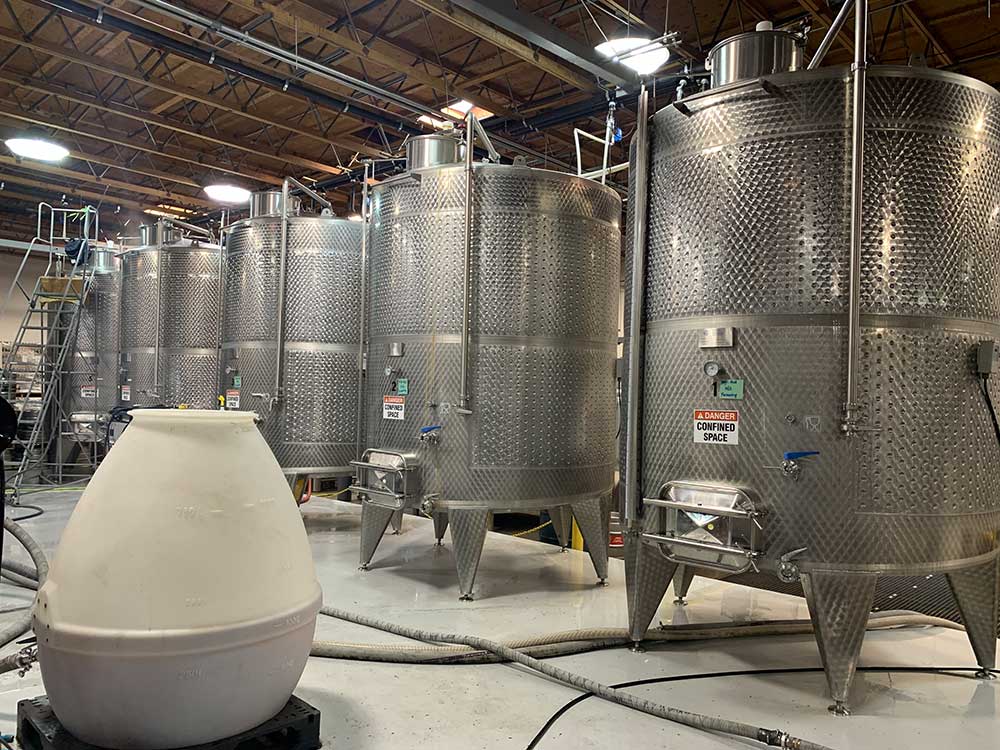 Surrounded by blending tanks, holding tanks, Brite tanks, pallets of cans, aging oak barrels, against a din of sorting and pressing machines, and the rattle of the canning line, Tribble dribbled possible Peaks & Pints House of Yonder Cider blends into our chalices. Vilberie, Maria Mendre and tiny red fleshed apples became the Holy Grail with the addition of Yonder's proprietary culinary blend. The court sipped non-carbonated variations of the dry cider for sugar point perfection. "We sweeten with added fruit, juice or inverted cane sugar," added Tribble. "We ferment everything totally dry without adding water back," added Queen Caitlin. Yonder rules with high ABV.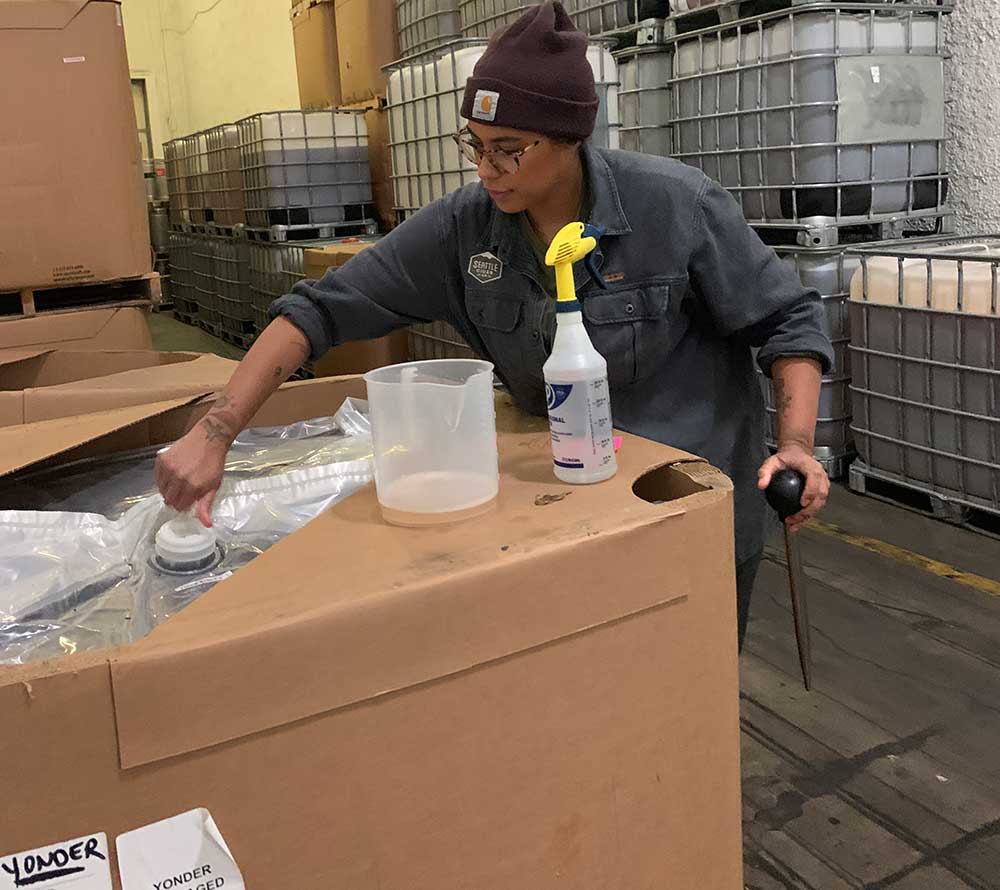 "It feels like two years and twenty years all at the same time," said Queen Caitlin regarding Yonder Cider's second anniversary this past August. "Launching and growing during a pandemic wasn't easy, but it made us who we are today. From the first day we opened the garage door to our beloved Yonder Bar to the pints and cans we sell across the state today, the love and support we have felt from our fans and community has been beyond anything we could have imagined."
Yonder Cider House of Yonder dry cider will be Peaks & Pints' new house cider for 2022-23 tapping at 5 p.m. Tuesday, Nov. 1, which marks six years for the craft beer castle in Tacoma's Proctor District. In addition to House of Yonder, Peaks & Pints will tap their new house beer, Fort George Brewery Blue Mouse IPA, last year's house beer Old Schoolhouse Brewery Between Peaks IPA, last year's house cider Double Mountain Brewery & Cidery's Tossed Apples Cider, and a plethora of notable drafts, bottle pours, and a fun firkin.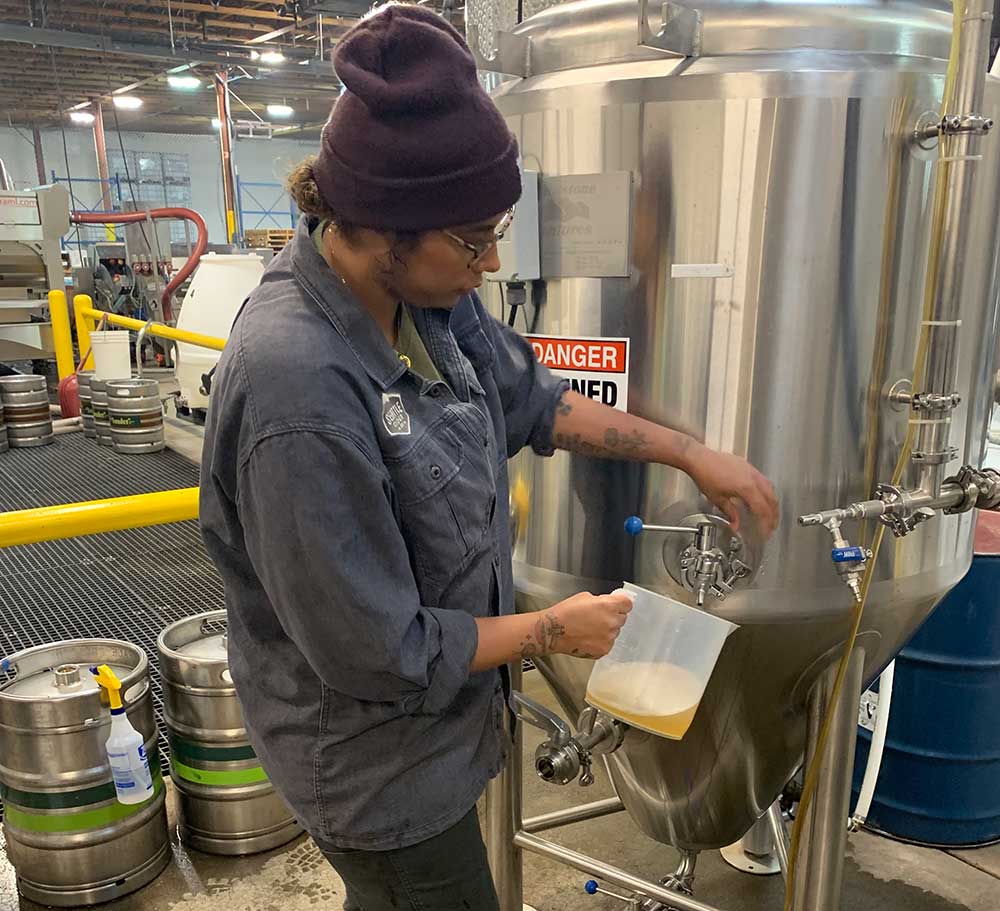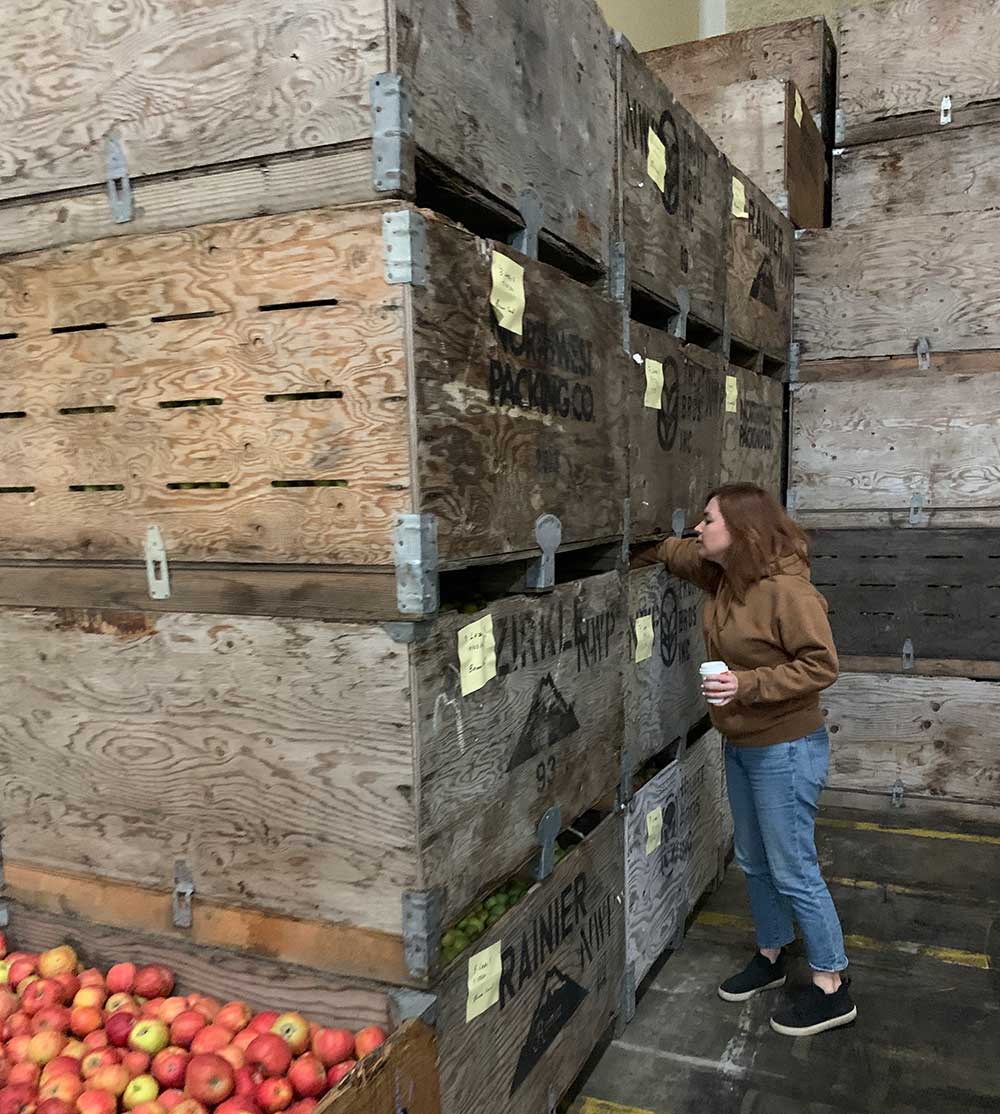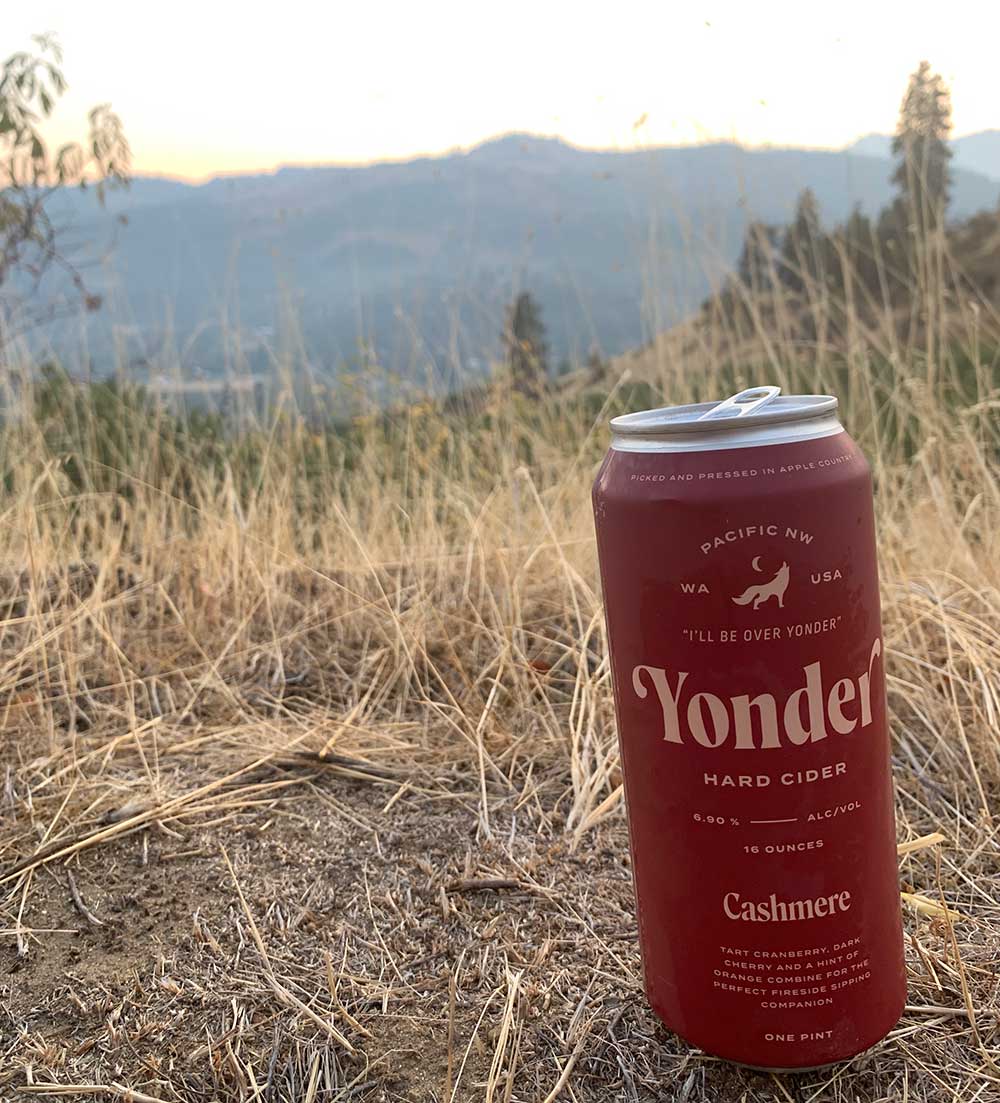 ---