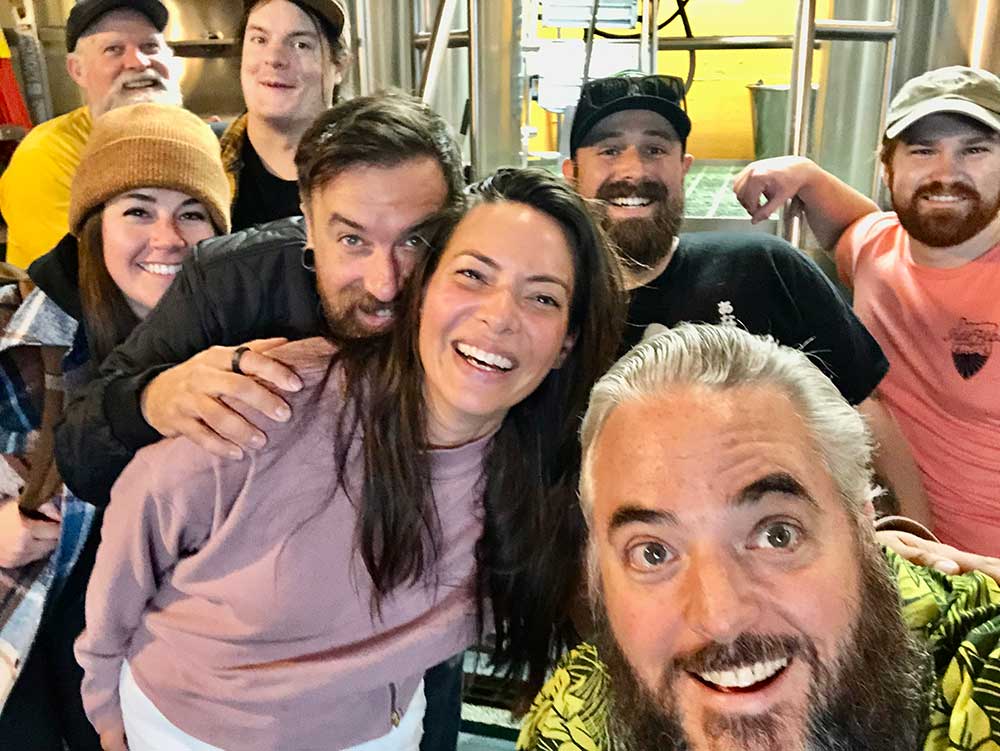 Fort George Blue Mouse IPA in Tacoma makes sense
If this was a standardized test the question would be, The Rocky Horror Picture Show is to movies as (blank) is to beer." The answer? Fort George Brewery's Blue Mouse IPA, of course. This year marks the 47th consecutive year that someone will be showing Rocky Horror, or RHPS — somewhere, at any given time. The Blue Mouse Theatre in Tacoma's Proctor District celebrates this tremendous ritual every second and fourth Saturday of the month, and thanks to Fort George and it's Blue Mouse Theatre connection, Peaks & Pints will have the perfect prefunk beer, Blue Mouse IPA — our new house beer for 2022-23 — which will debut Tuesday, Nov. 1 at the Peaks & Pints Sixth Anniversary Party. Fort George Blue Mouse IPA in Tacoma makes sense. Here's why. …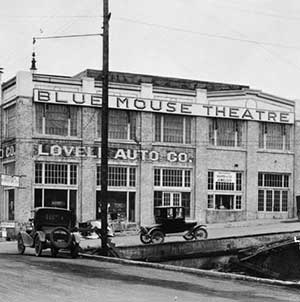 The Early Days
In the early 1900s, John Hamrick opened the Blue Mouse Theatre for vaudeville and movies screenings in several Pacific Northwest cities, including Seattle in 1920, Portland in 1921, Corvallis in 1921, Astoria in 1922, downtown Tacoma on Broadway in 1922, and Proctor District Tacoma in 1923, which is the only Blue Mouse still operating. The name is said to have been inspired by a lounge in Paris, France, that screened talking pictures. Hamrick went on to own the Temple Theatre, the Music Box, and the Roxy Theatre in Tacoma.
RHPS was first released in the U. K. in August of 1975 and a month later was released in the U.S. The film cost approximately $1 million to shoot and has earned over $226 million.
Founded in 1811, Astoria is the oldest city in Oregon and was once a trading hub for fishing and fur with as many as 30 canneries along the Columbia River, which all but disappeared in the mid-70s. Four months after the Blue Mouse Theatre opened in Astoria, a fire on Dec. 7, 1922, wiped out more than 200 businesses within 30 blocks of downtown Astoria, and the Blue Mouse was one of the buildings claimed. As a Christmas present to Astoria, Hamrick left his Seattle Blue Mouse and race to Astoria to rebuild the smoldering theater. On Christmas Day, Blue Mouse Astoria screened Mary Pickford's Tess of the Storm Country, in one of the surviving Astoria structures, the Lovell building, which became the home of Fort George Brewery in 2007.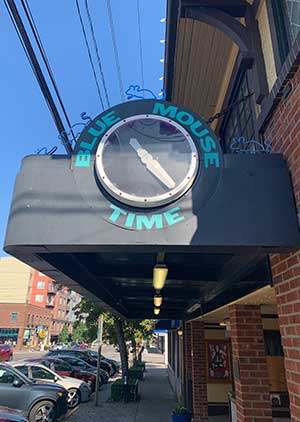 The story of Frank N. Furter, a transvestite from the planet Transexual in the galaxy Transylvania, began as a six-week workshop project at London's Royal Court Experimental Theater Upstairs in June, 1973. Eighteen months and one Best Musical of 1973 Award later, The Rocky Horror Picture Show was born to less than rave reviews. In fact, it was panned by the critics and never received wide release. It was only after an ad exec at Fox convinced the owners of the Waverly Theater in Greenwich Village, New York, to play it as a midnight flick starting on April Fools' Day, 1976, that RHPS came into its own.
In 1923, Blue Mouse Theatre pulled back its curtains in Tacoma's Proctor District. Hamrick originally named it Blue Mouse Junior to downtown Tacoma's elder Mouse. Hamrick shelled out $20,000 to show popular silent Vaudeville-era picture shows, including The Green Goddess on opening day, Nov. 13. The men had their smoking lounge. The women had their nursery. Both rooms had windows facing the screen to ensure the smokers and nursers wouldn't miss a moment of their film. The downtown Blue Mouse Theatre was demolished in 1960 to make way for an ill-fated "moving sidewalk."
Louis Farese — and this is no joke — a kindergarten teacher from Staten Island, is credited as being the first person to talk back to the screen, thus creating the RHPS audience phenomenon. A Halloween showing, complete with costumes, was the next step toward troupes acting out the movie. Add in some lip synching to the record as it was being played before the showing and, voila, history in the making.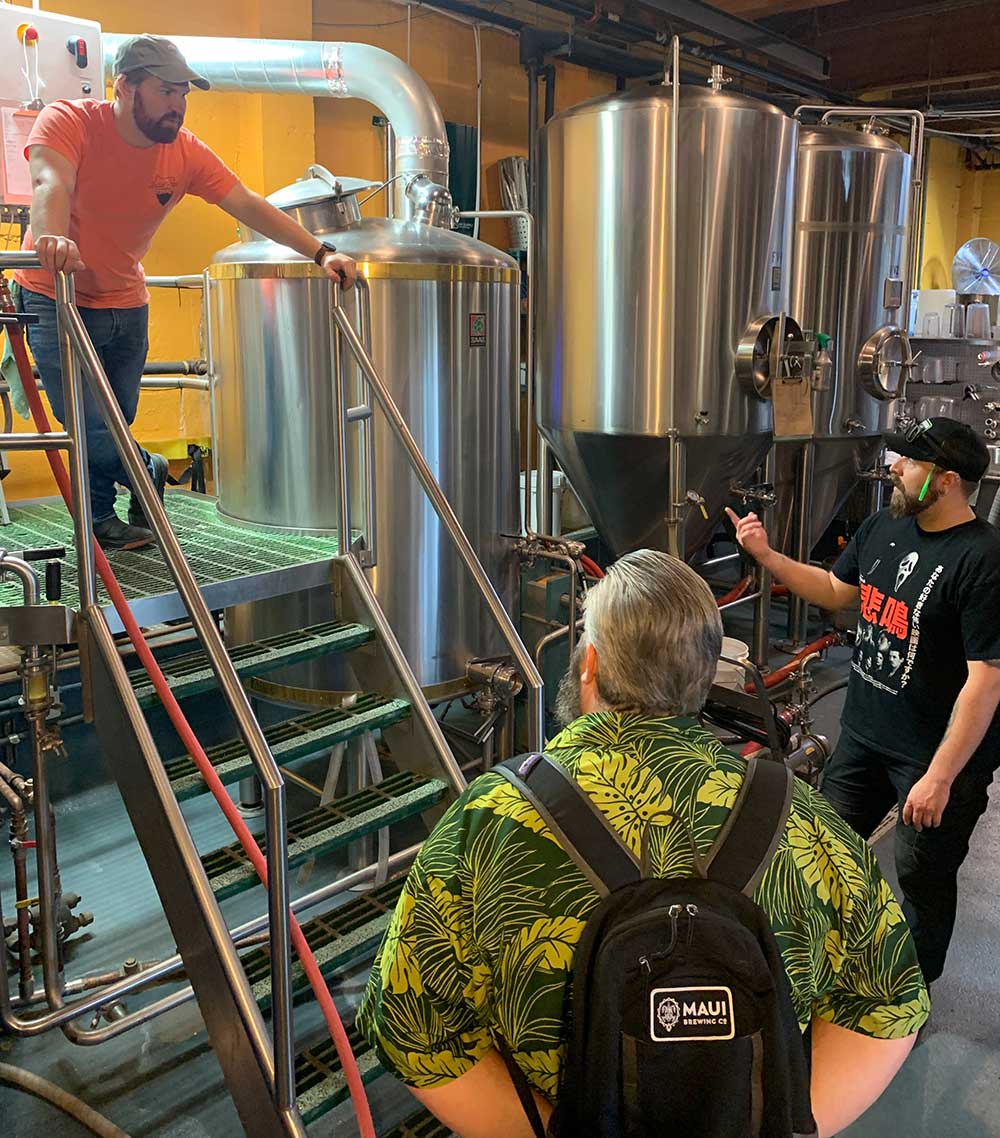 Saving the Blue Mouse Theatre
The Blue Mouse Junior survived the Great Depression, but was sold and renamed multiple times, including Proctor Theatre (1932) and the Bijou (1980), although both had roller-coaster rides of success. In 1993, the Bijou owner Shirley Mayo had enough. Instead of it being a non-retail entity, The Pacific Northwest Shop owner Bill Evans gathered a group of 17 investors, including businessman Erling Kuester and glass artist Dale Chihuly, each investor adding $10,000 to renovate and rename it Blue Mouse Theatre. It closed its doors for a few minutes while the Blue Mouse Associates uncovered the 221-seat theater's original charm from marble and mahogany to chandeliers and capitals — plus Chihuly's neon blue mice scampering on the marquee. On Nov. 1, 2016, Peaks & Pints craft beer and cider bar, bottle shop and restaurant opened down the street from The Blue Mouse. In 2017, The Blue Mouse Theatre was officially registered as a historical place under the Tacoma Landmark Preservation Commission.
The story of RHPS is simple. Young couple gets flat tire in the middle of nowhere and stops at creepy castle for a phone. Creepy castle houses a party in progress for the creation of super-hunk, Rocky Horror, by the evil transvestite scientist, Dr. Furter. He and his gang of humanoid aliens from planet Transexual wreak havoc on the couple. The rest is better experienced rather than read. The film stars Tim Curry, Susan Sarandon, Barry Bostwick and the original show's author, Richard O'Brien. The film was Curry's first and Sarandon's third. Curry, who according to the original production information, "does not in the least mind being associated with such a sexually bizarre character," will no longer publicly discuss the film.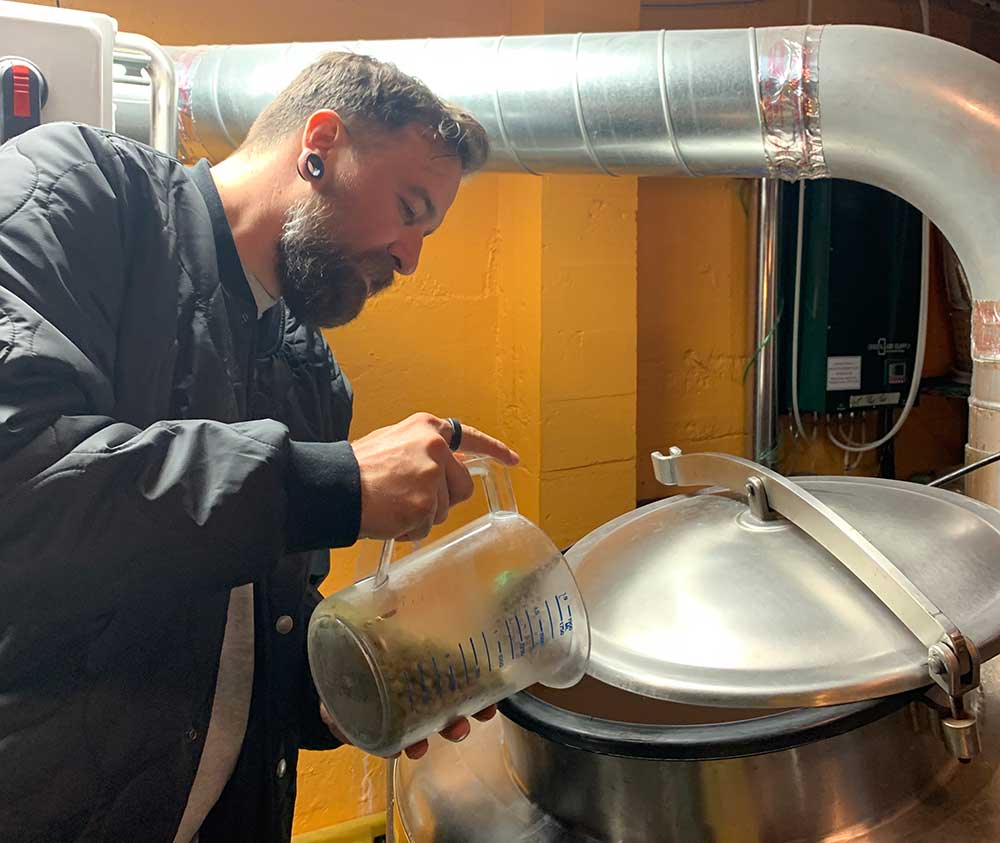 Fort George Brewery and the Blue Mouseketeers
Founded by brewers Jack Harris and Chris Nemlowill, the two combined their brewing expertise from previous Oregon coast gigs at Bill's Tavern and Astoria Brewing Company to open Fort George Brewery in March 2007. In 2006, Chris Nemlowill and Jack Harris flew to Virginia Beach, Virginia, to salvage an 8.5-barrel Saaz brewing system and drive it across the country to install it in their soon-to-open Fort George Brewery in Astoria, Oregon. While traveling with the equipment strapped to a flat bed, they met up with a tornado that nearly spread the brewery across a Nebraska cornfield. This became the inspiration behind Fort George's Vortex IPA, considered the brewery's flagship beer. Before the tornado, though, their U-Haul broke down in Rabun County in northeastern Georgia. The tow truck driver said, "You're not from around here are you?" They replied, "No, we're from Astoria where The Goonies was filmed." The tow driver replied, "Well, you're about 30 miles away from where Deliverance was film. You best get out of here."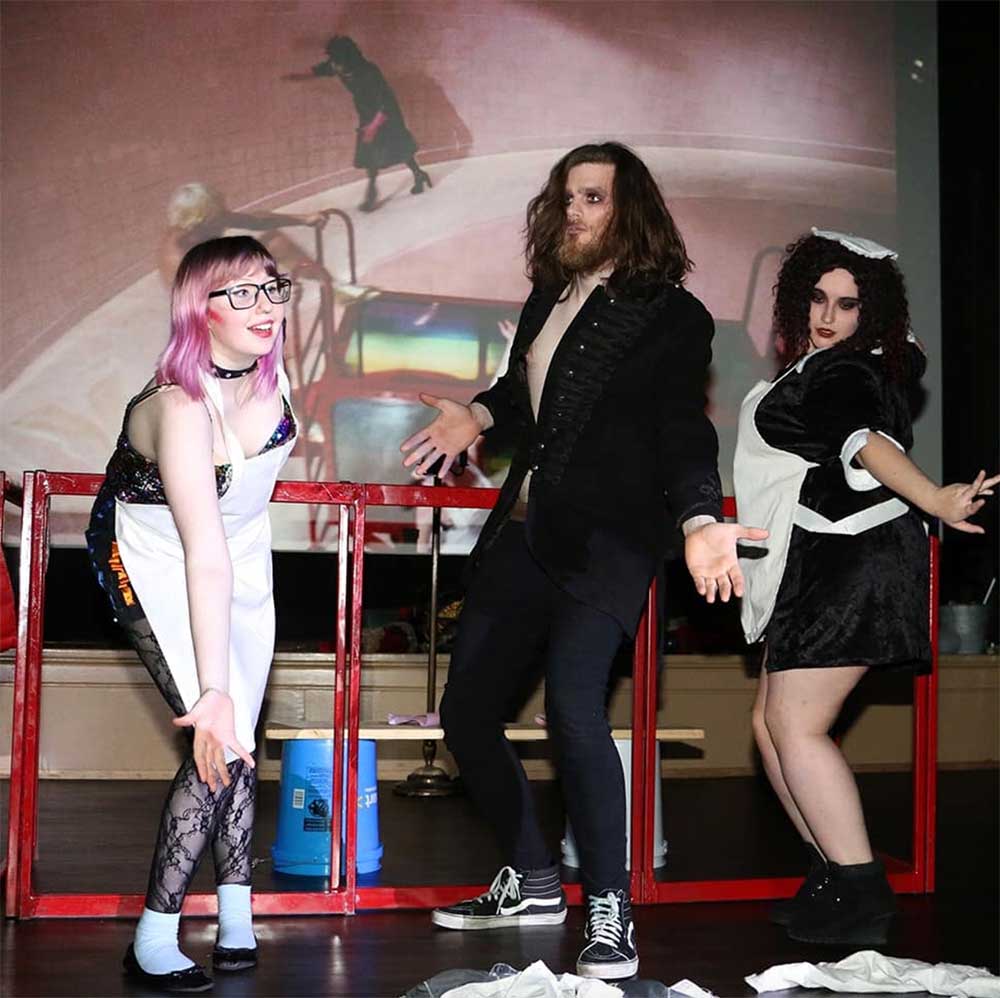 In 2001, the Lincoln Plaza Cinema on 38th Street in Tacoma closed leaving the theater's Rocky Horror live performance group looking for a new home. The Blue Mouse Associates opened their doors for the actors, who were renamed Blue Mouseketeers. Fully costumed, the Blue Mouseketeers lip-sync every line in time with the film while the crowd shouts out the double entendre lines by creepy Dr. Frank N Furter and his sex-starved minions while throwing rice and (unbuttered) toast from purchased prop bags. Remember to dress as your favorite Rocky Horror Picture Show character, or something equally disturbing.
In 2009, Fort George Brewery bought almost the entire city block in Astoria, including the Lovell Building, where they installed a 20-barrel commercial brewhouse — "Little Miss Texas" — followed by a neighboring $12.5 million production facility. In March 2021, Fort George shifted its major production to a new waterfront location, along the Columbia River just east of the Astoria-Megler Bridge. Inside the new facility, Fort George installed a refurbished three-vessel, 60 barrel "Kingpin" brewhouse which was used for years by Bridgeport Brewing out of Portland, Oregon. They added two new 250-barrel fermenters, four 170-barrel lagering tanks, and moved almost every tank from the Lovell Brewery. A state-of-the-art Krones canning line promises speeds of up to 260 cans-per-minute, which is twice the speed of their previous line. Every weekday at 5 p.m. the very punctual shift whistle blows from the new warehouse.
In addition to bi-weekly Rocky Horror show, The Blue Mouse screens second-run movies Friday through Sunday and special film events such as the Destiny City Film Festival (late winter) and Tacoma Sister Cities International Film Festival (November). Tickets range from $6 children matinees to $10 for adults.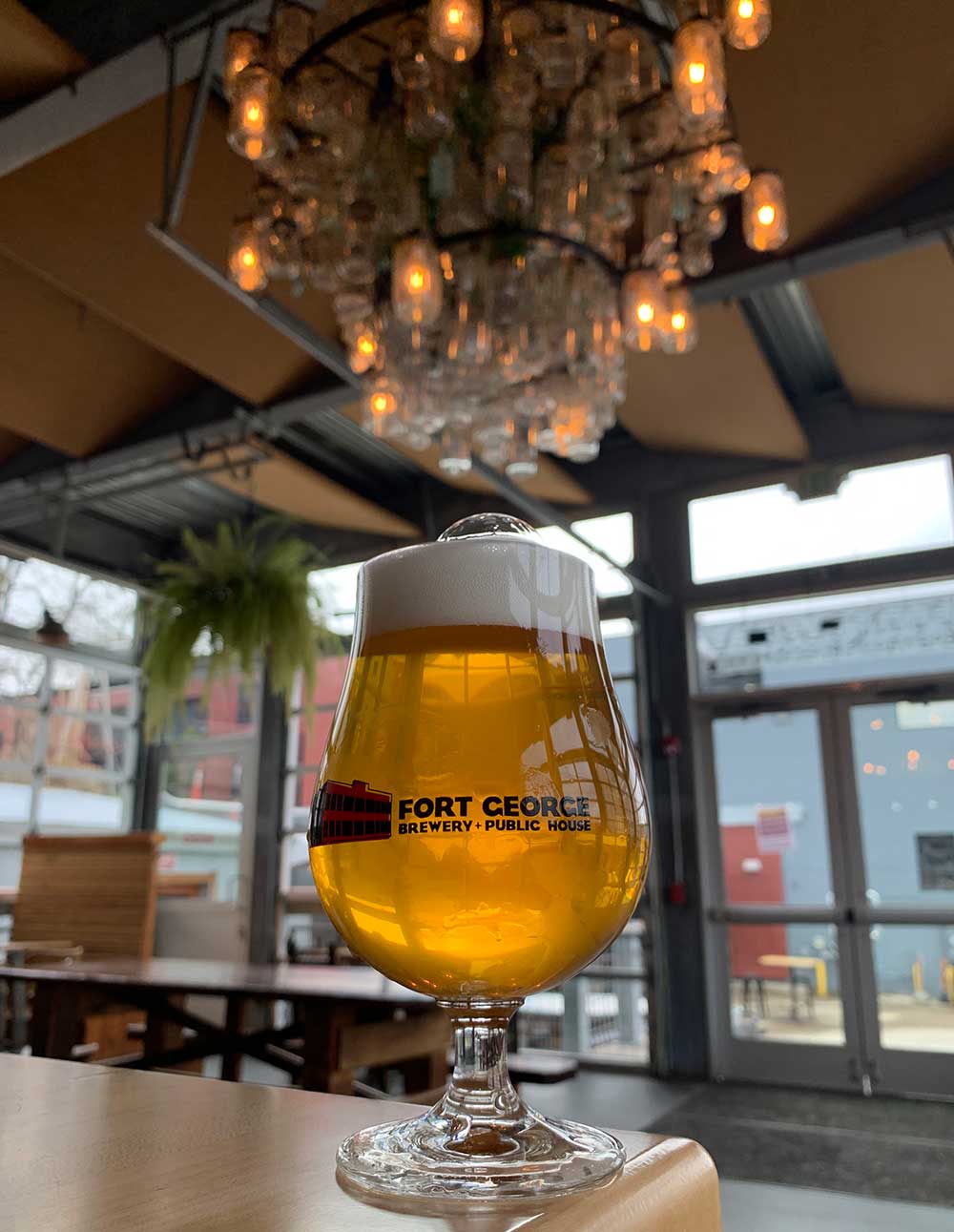 In 2021, Matt Rhodes — formerly with Stone Distributing and King Harbor Brewing out of Redondo Beach, California — left his head brewing job at Narrows Brewing in Tacoma to become the research and development brewer at Fort George Brewery. Oct. 4, 2022, Rhodes and fellow brewer Colin Rosenberger welcomed the Peaks & Pints staff to their "Sweet Virginia" 8.5-barrel brewhouse to brew Peaks' 2022-23 house beer, appropriately named Blue Mouse IPA. With hop additions of Simcoe, Cascade, Amarillo, and Centennial — including the four hops in the dry hop, like our previous five house beers, expect notes of pine and citrus swirling in an orange-color body.
Fort George Blue Mouse IPA will be Peaks & Pints' new house beer for 2022-23 tapping at 5 p.m. Tuesday, Nov. 1, which marks six years for the craft beer and cider lodge in Tacoma's Proctor District. In addition to the Blue Mouse IPA, Peaks & Pints will tap their new house cider, Yonder Cider's House of Yonder, last year's house beer Old Schoolhouse Between Peaks IPA, last year's house cider Double Mountain Brewery & Cidery's Tossed Apples Cider, and a plethora of notable drafts, bottle pours, and a fun firkin.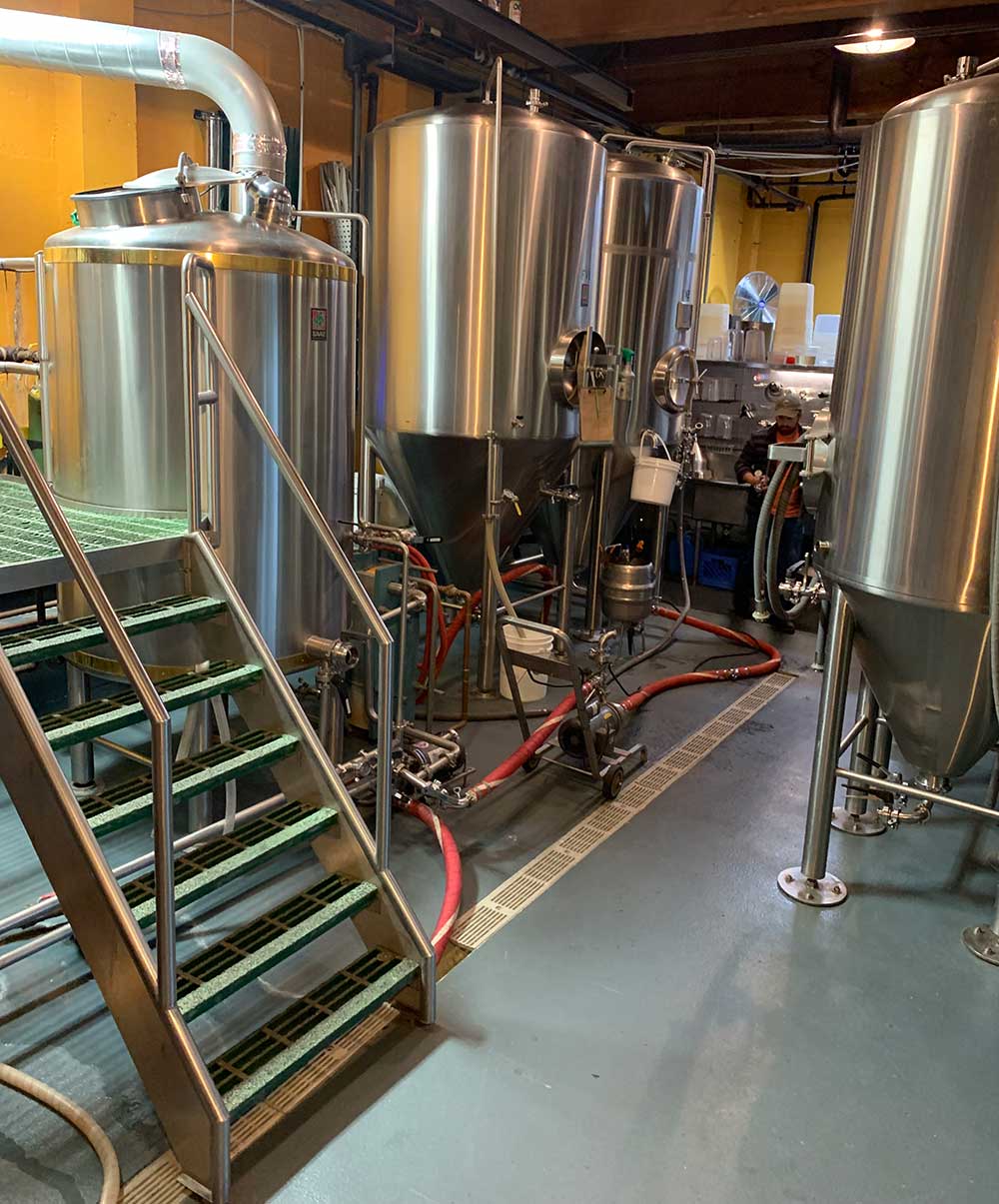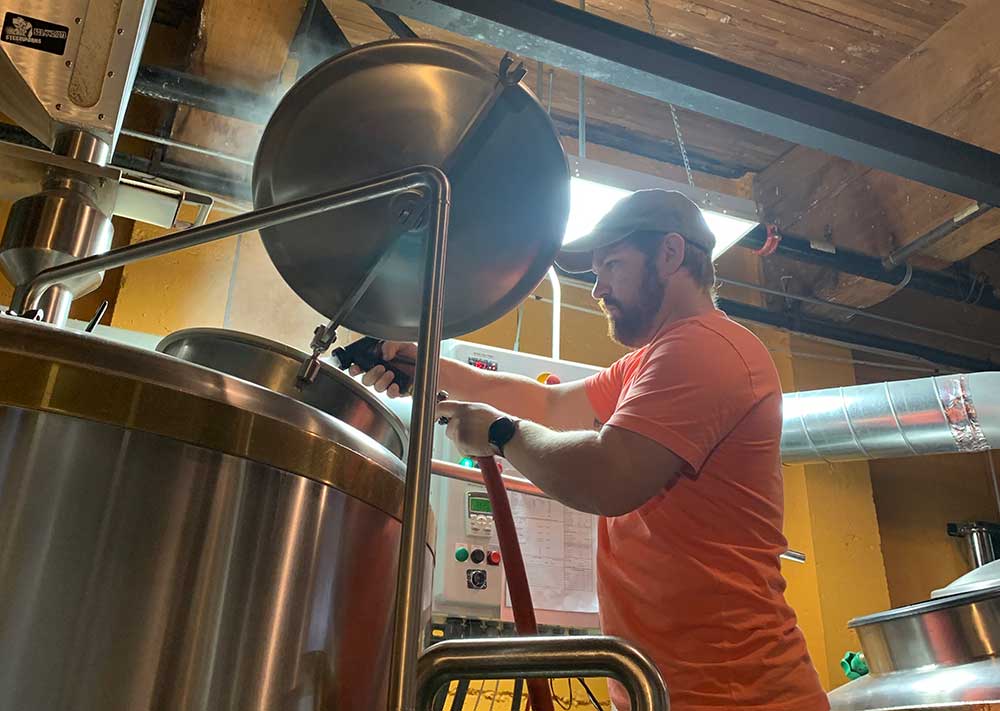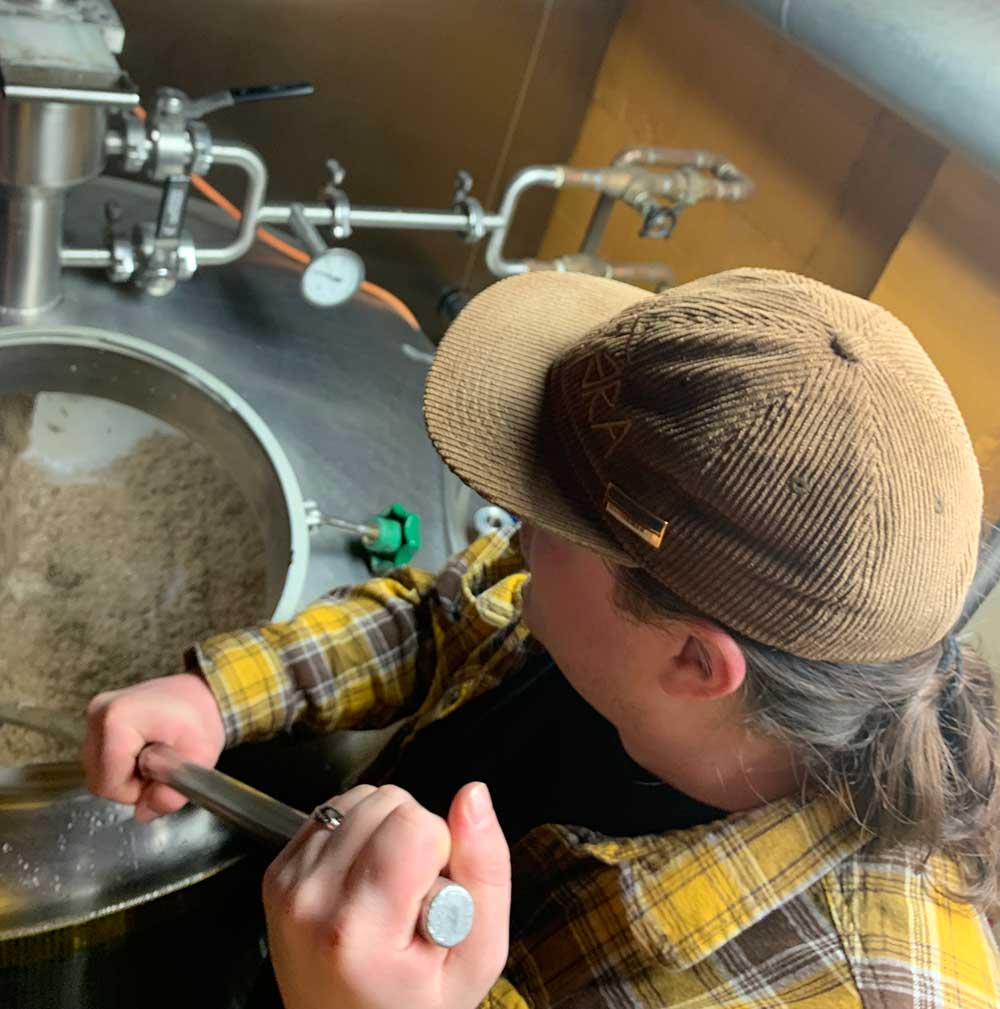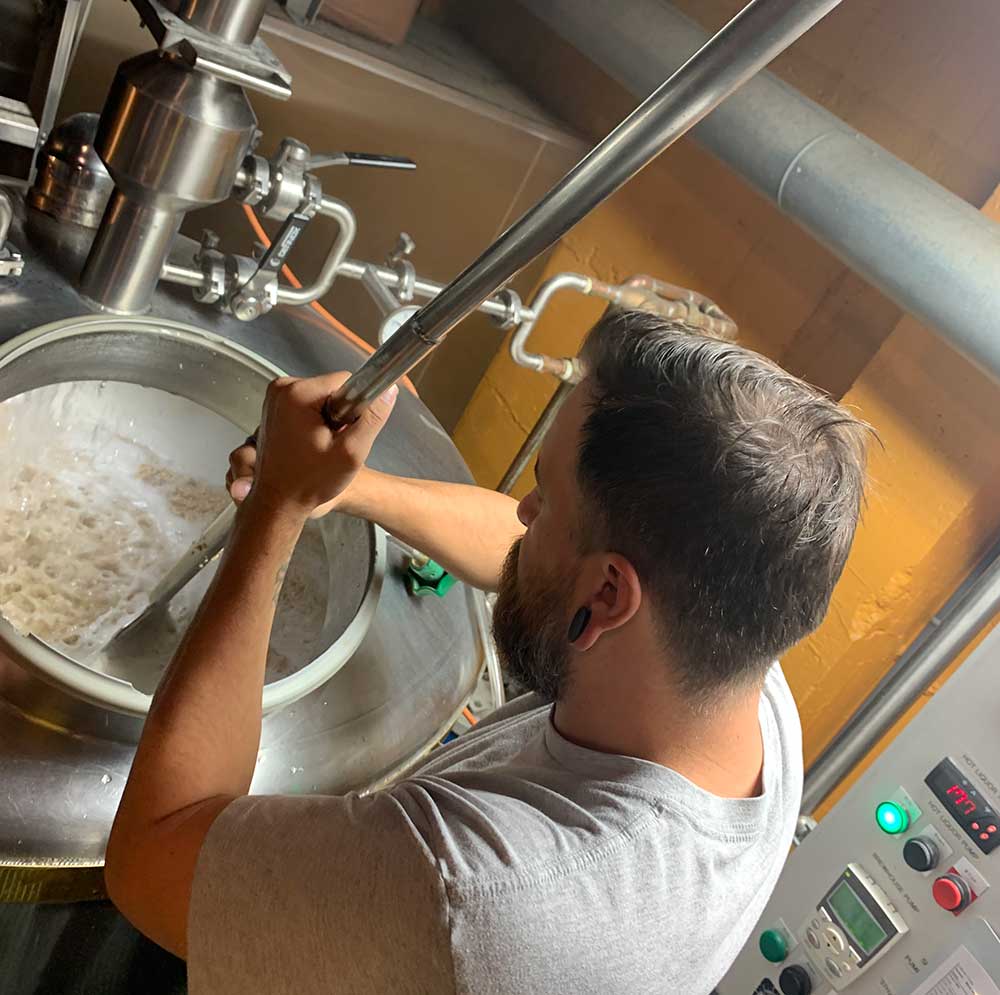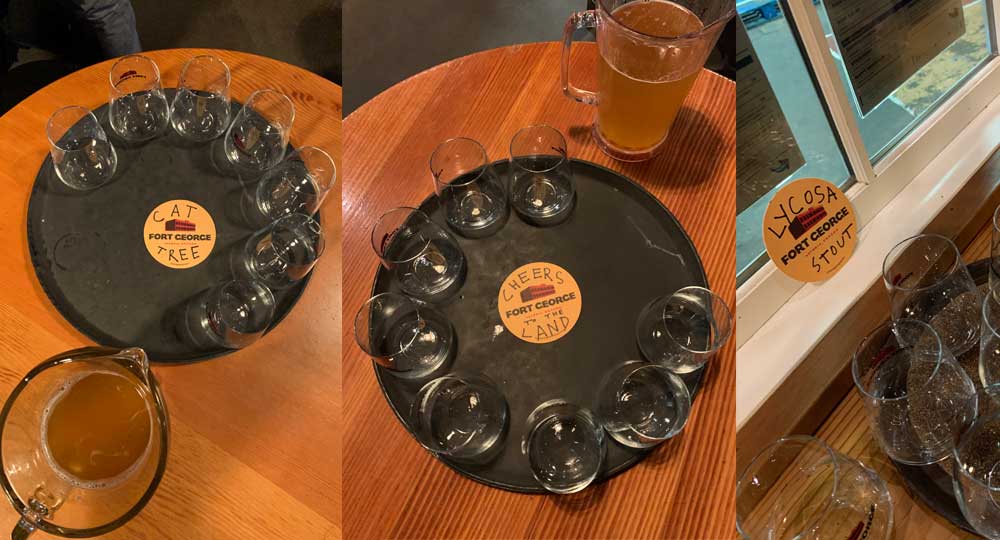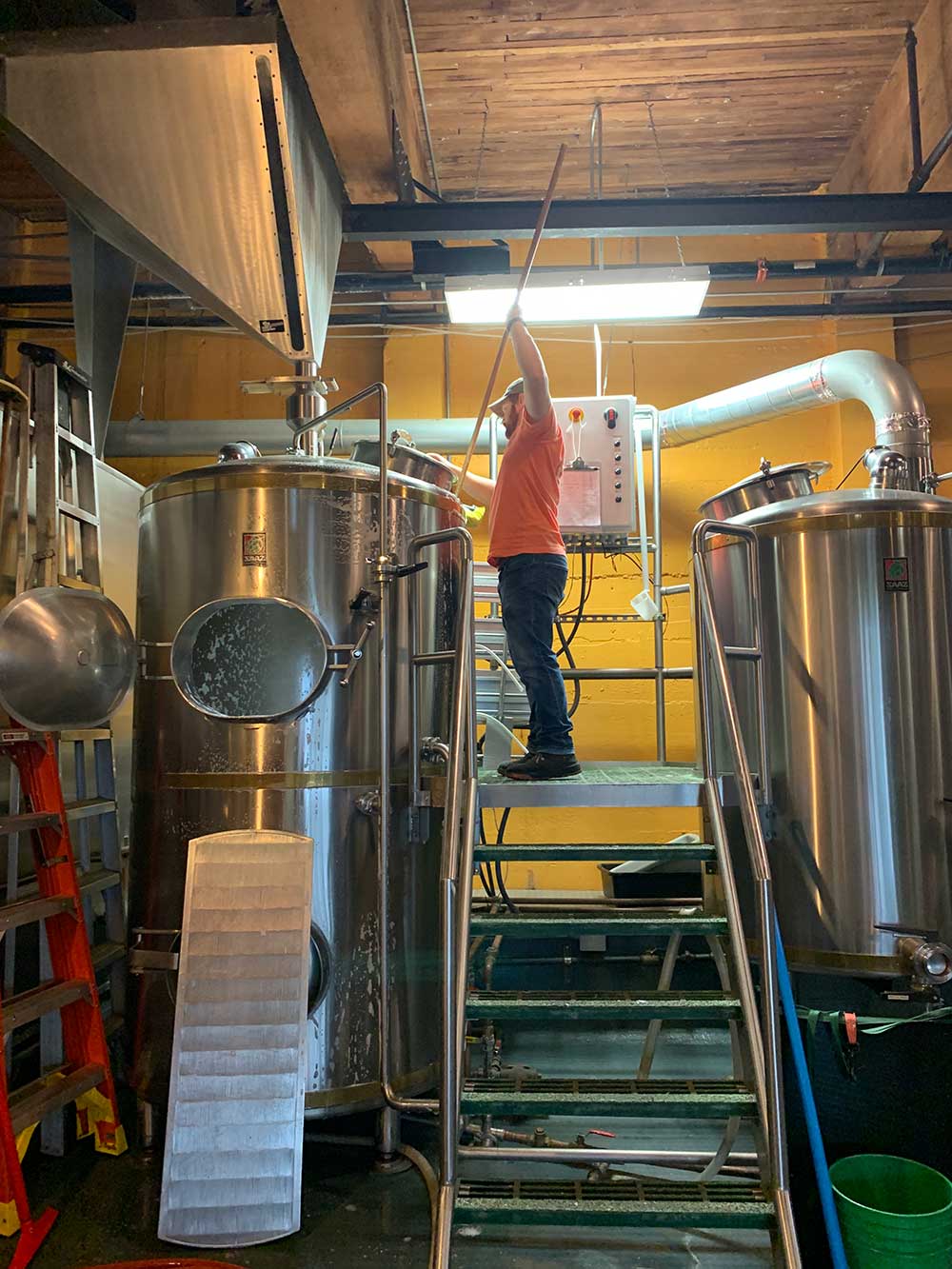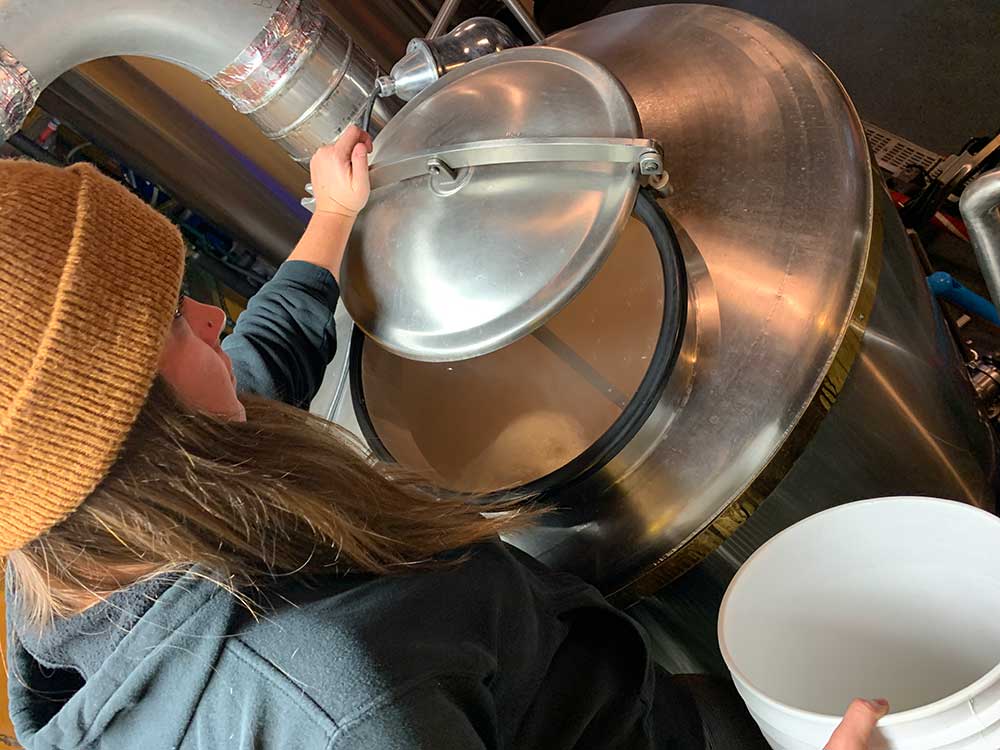 ---
Category:
Beer Line Blog
,
Craft Beer
,
Events and Festivals
,
Houses of Craft
,
New Releases
,
News and Updates
,
Peaks and Pints Lodge Meetings
,
Proctor District
,
South Sound
,
Tacoma events
,
Taps Takeovers