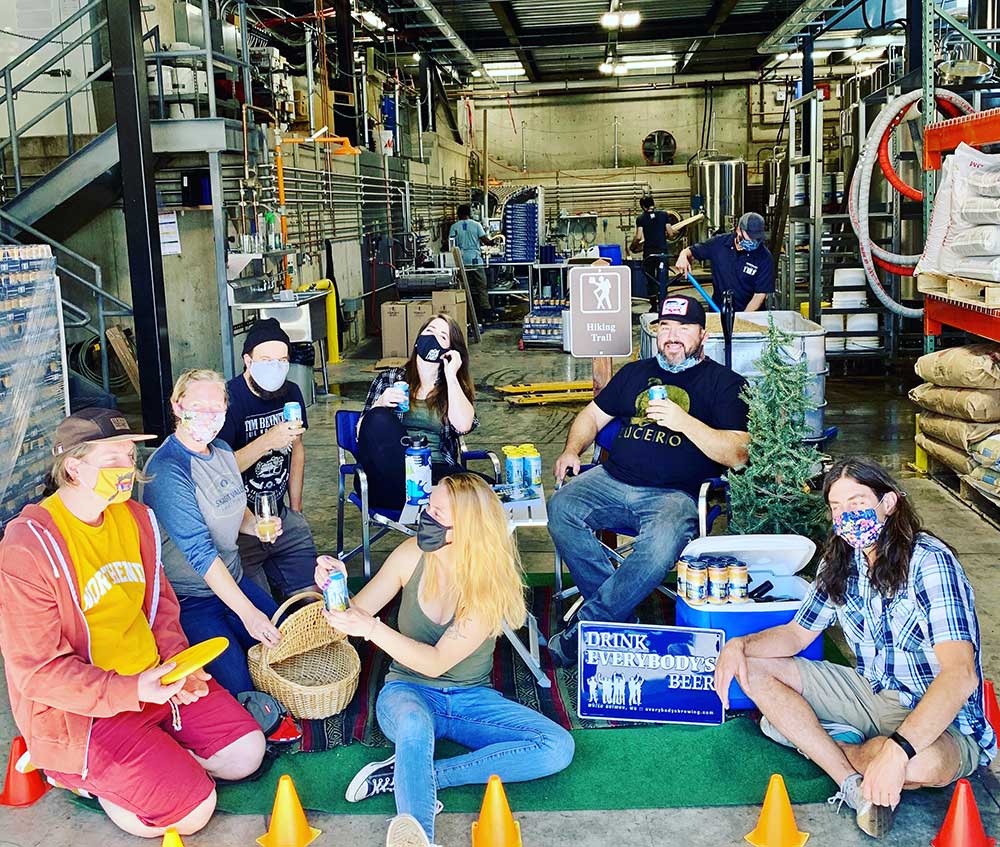 Everybody's Peaks and Pints Pop-Up Park IPA
Everybody's Peaks and Pints Pop-Up Park was unlike anything White Salmon, Washington, had ever seen. It was the Columbia River George's hottest destination for a day, a pop-up park offering .000000426459 square miles of scenic vistas, a 5-foot-long hiking trail and one species of fake flora nestled in Everybody Brewing's brewhouse. Situated close to a gorgeous three-foot waterfall of lauter tun runoff, the pop-up park's guests consisted mainly of Peaks & Pints staff chillin' instead of helping brew their new house beer, Everybody's Peaks and Pints Pop-Up Park IPA.
"Even with our forest animal marionette theater, and Yogi Bear impressions, Everybody's Head Brewer Adam McClure and his team managed to brew Pop-Up Park, an old school pine and citrus IPA that will be tapped at our fourth anniversary party," says Robby Peterson, co-owner of Peaks and Pints craft beer bar, bottle shop and restaurant in Tacoma's Proctor District. "We're pretty stoked to have Everybody's as part of our family for a full year."
Join Peaks & Pints at 6 p.m. Sunday, Nov. 1 as we celebrate our fourth anniversary with the debut of Everybody's Brewing Pop-Up Park IPA, our new house beer pouring from line 16 on our Western red cedar tap log, with a special option to have the beer through the Parkway Randle that will be onsite during the party.
"Pop-Up Park IPA popped into my head after the coronavirus forced Downtown On The Go to cancel their annual Park(ing) Day," explains Ron Swarner, co-owner of Peaks & Pints. "Having written about the event for years, as well as participated, I know the importance of creating those temporary parklets, which are an extension of the sidewalk providing a small bit of nature, with trees or grass, and oftentimes a place to rest. Pop-up parks connect us to nature, and because people are busy, can also help people connect on a human level. We're hoping Pop-Up Park IPA will connect people, too."
This year's Peaks & Pints anniversary party will be different form past packed parties. We continue to follow strict COVID-19 rules and restrictions. We highly recommend securing reservations through the Open Table app, asking guests to host tables of five friends. We'll also be filling our Campfire Crowlers with draft beer to go, including the Pop-Up Park IPA through the Parkway Randle. In addition, our cooler will being open for to-go purchases.
"Four years, a thousand smiles, a million moments. These tough times won't last but what will is this amazing community we're blessed to be a part of," says Justin Peterson, co-owner of Peaks & Pints. "Our little craft beer lodge and sandwich eatery has grown and changed, but we continue to be a family. And Robby, Ron, and I, and our awesome staff, thank our guests for being a part of ours."
Pop-in to Peaks & Pints Sunday night, Nov. 1, hang with the Everybody's Brewing folks, enjoy pints and Campfire Crowlers fills of our new Pop-Up Park IPA, and let us thank you for four wonderful years. Cheers!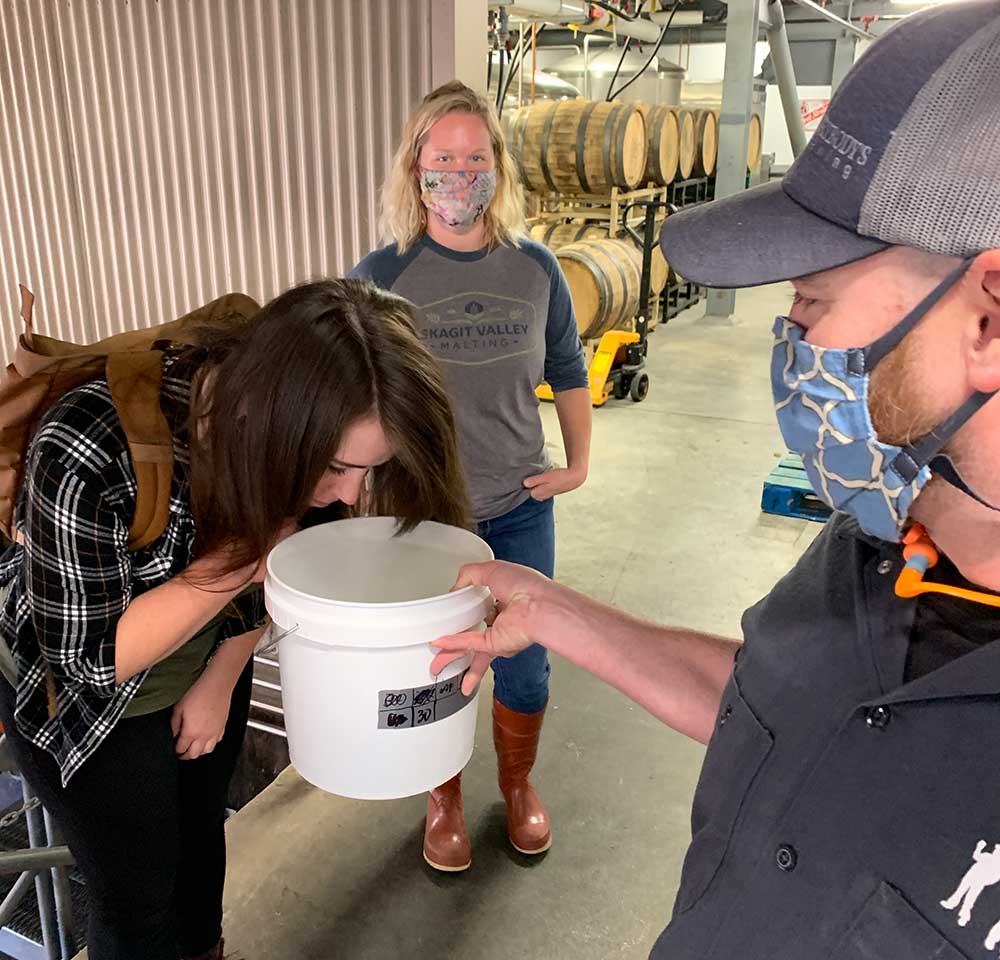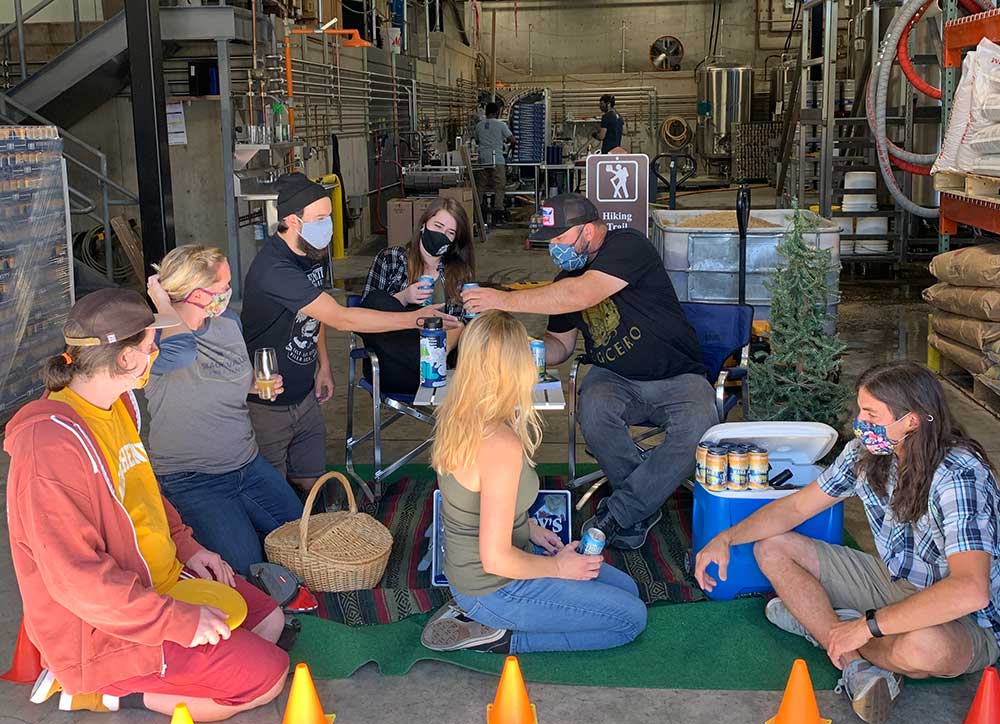 ---