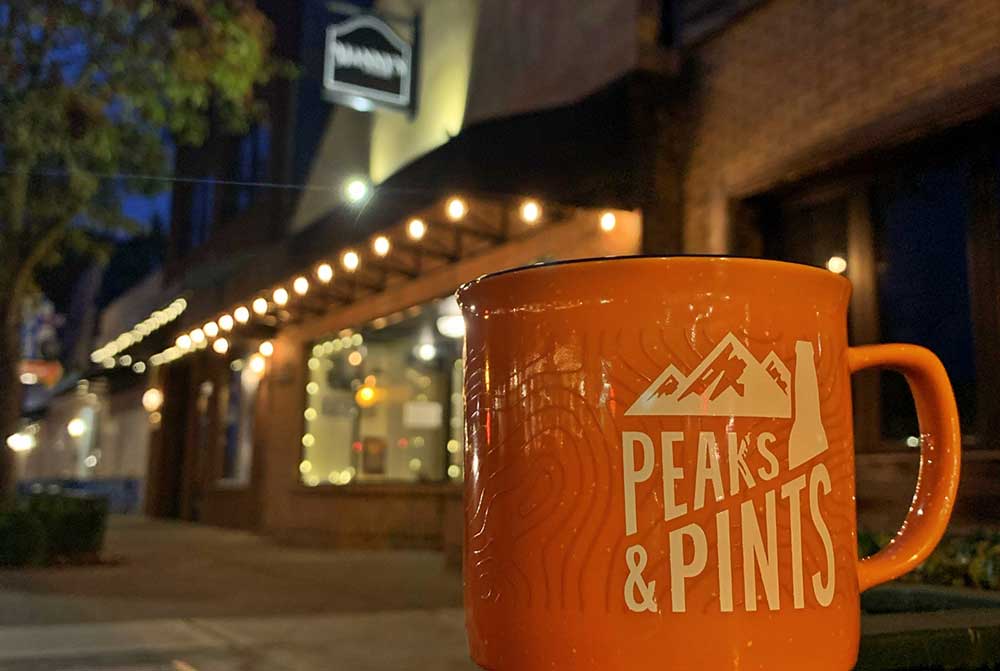 Morning Foam: UPS Tan Lines and 7 Seas Black IPA pulls
GOOD MORNING, SOUTH SOUND!
Monday, October 26 2020 — Bootsy Collins turns 69 today!
Morning clouds will give way to afternoon sunshine, high 52
Peaks & Pints offers pints and Campfire Crowler fills of 7 Seas Brewing Black IPA.
TODAY'S LOCAL STEW
The University of Puget Sound hosts Tan Lines virtually at 6:30 p.m. Tan Lines features mouthy millennial women of color sipping, serving, and spilling the tea. This event will be talk-show style with panelists engaging with one another on a topic/theme, and intermittently, with the audience for Q&A and continued conversation. The theme this month is "Respectability Politics."
Plan Ahead: Join Peaks & Pints at 6 p.m. Sunday, Nov. 1 as we celebrate our fourth anniversary with the debut of Everybody's Brewing Pop-Up Park IPA, our new house beer pouring from line 16 on our Western red cedar tap log, with a special option to have the beer through the Parkway Randle that will be onsite during the party.
CRAFT CHOICE CLICKABLES
Zymurgy magazine is back with its 18th annual Best Beers and Breweries in America poll from its readers. Each year readers for Zymurgy are asked about the favorite beers and breweries that are commercially available in the United States. (BREWPUBLIC)
The annual Best in Beer issue of Craft Beer & Brewing Magazine is out now, and in their special podcast episode Managing Editor Joe Stange joins Jamie Bogner to discuss the editors' picks for Best 20 Beers of 2020, along with various reader survey results. (Beer&Brewing)
Have a great day!
---