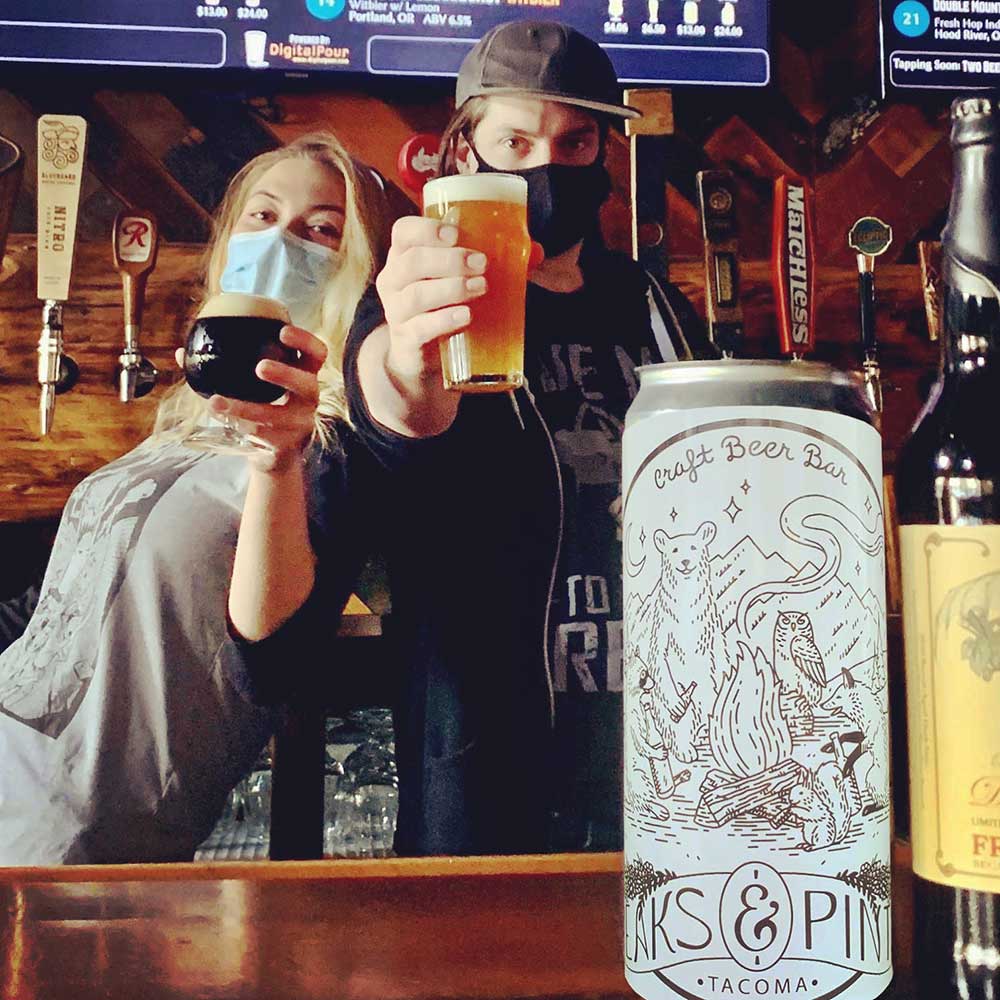 Peaks and Pints Tacoma reopens for onsite eats and drinks
After more days than bottles of craft beer on the wall, Peaks & Pints is finally back open for onsite drinking and eating.
We've completed our safety preparations to add in-house hospitality to our fine-tuned take-out operation. So, you're officially welcome to enjoy a beer, cider or wine with our sandwiches and salads at an appropriately distance table next to a vintage forest artifact, most likely.
One of the most fulfilling aspects of our craft beer and cider bar, bottle shop and restaurant is being a gathering place for the community. It's a role we do not take for granted, and there are many responsibilities that come along with it — the health and safety of our guests and staff being at the top of the list. …
Face masks must be worn and social distancing maintained when not seated.
Each person needs to be seated at a table before consuming.
Seating has been spaced to distancing guidelines, so please do not move tables or chairs.
Limited seating is guaranteed via reservations on the Open Table app.
We're continuing with two people at a time in the cooler with the line forming up the back stairs.
Please don't form a line at the bathrooms.
We're open 11 a.m. to 10 p.m. each day for now, but we hope to return to "before times" hours as soon as possible.
Hope to see you soon.
---