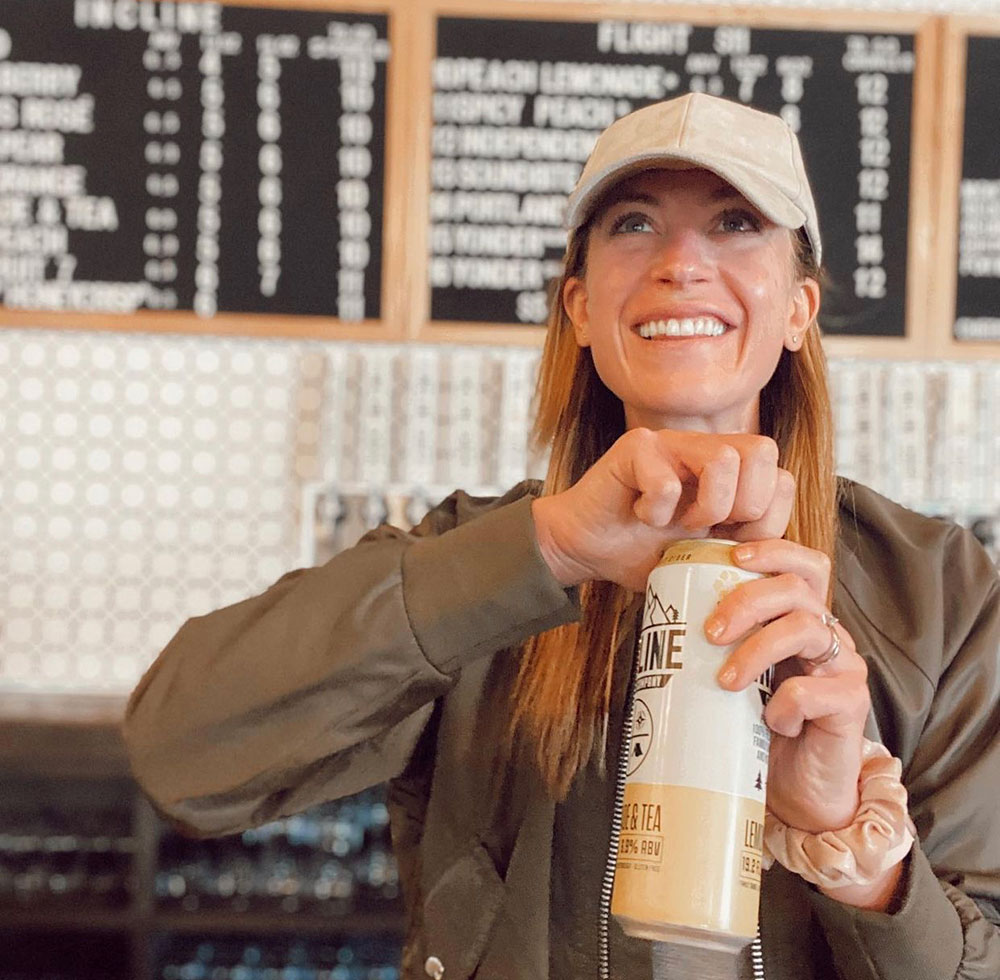 Washington Cider Week 2021 Kick Off
Peaks & Pints Pulp: Cider News, Reviews, and Interviews
Back in the day, George Washington's troops received rations of it. John Adams reportedly drank a tankard of it for breakfast each morning. Cider apples and their fermented juice were prevalent on American homesteads. Then Americans departed farms for cities, German immigrants introduced beer culture and ultimately Prohibition took a collective axe to cider orchards across the country. It's not surprising that craft cider has taken root in Washington state — a region of wine and craft beer enthusiasts. Washington is the second largest wine producer and has the ninth highest number of craft breweries in the country. But when it comes to cider, Washington ranks high due to its perfect climate and growing conditions for many cider apples and heirloom varietals. From the eastern border to the Olympic Peninsula, the apple orchards of Washington are producing quality fruit, and the state contingent of cidermakers are raising the bar with the craft cider movement. Today, Peaks & Pints Pulp concentrates on Northwest Cider Association's Washington Cider Week 2021 kick off.
Press Play
>>> Historians believe that the pineapple originated in Brazil. It was imported to Europe later. It is also believed that Christopher Columbus and his crewmembers were probably the first few people from the European continent to have tasted the fruit. James Dole did a lot to popularize the fruit and make it affordable with his pineapple plantations in Hawaii. Incline Cider hopes to popularize pineapple cider when they release their Imperial Pineapple Cider today in their Incline Cider House.
[Incline Cider House, Thursday, Sept. 9, 2-9 p.m., 2115 S. C St., Tacoma, 253.327.1923, no cover]
>>> Unfiltered, cloudy-looking ciders are much like the hazy-style IPAs that have been taking the beverage scene by storm. When the step of the cidermaking process that filters these sediments out is yielded, it results in the clouded appearance of an unfiltered cider, fuller mouthfeel, and a richer flavor. Peaks & Pints presents an all-day, to-go flight of hazy cider made in Washington state. Click here for more details.
[Peaks & Pints, Thursday, Sept. 9, 11 a.m. to 10 p.m., 3816 N. 26th St., Basecamp Proctor, Tacoma, 253.328.5621, no cover]
Cider(ific)
Seattle Cider Pumpkin Spice: Joel VandenBrink, the founder of Two Beers Brewing Co., launched the Seattle Cider Company in August 2013, with the help from his Two Beers sales rep and a former farm hand Eric Willard. Diagnosed with Crohn's disease, which makes beer difficult to digest, VandenBrink launched the cider company with only two products: Semi Sweet and Dry. Today, Seattle Cider has many options, including Pumpkin Spice (6.9%). We'll tell you what we want, what we really really want: a cider spiced with cinnamon, nutmeg, clove, and allspice. Yes, like most pumpkin ciders and beers, Seattle's Pumpkin Spice is an express train to Spiceville. Jump aboard and grab it from the Peaks & Pints cooler.
5-ounce Interview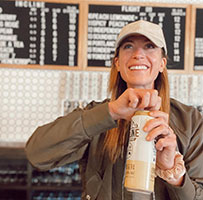 If you know Lesley and Jordan Zehner, you know the husband and wife, along with Jordan's parents, Teresa and Chris, put as much smart marketing into their Incline Cider releases as they do natural ingredients. The Tacoma-based cider company has scheduled several cider releases during Northwest Cider Association's Washington Cider Week 2021. We caught up with Lesley Zehner for a quick chat about Washington Cider Week over 5-ounces of Incline cider.
PEAKS & PINTS: Why was building your taproom in Tacoma so important?
LESLEY ZEHNER: It's our home! We thought it would be a good way for us to become even better connected with our local customers and community. There wasn't any hesitation with land marking Tacoma as the home of Incline.
PEAKS & PINTS: What is Incline's plan for Washington Cider Week 2021?
ZEHNER: We kick off the long week with the release of our Imperial Pineapple today in our taproom, followed by a second limited edition on September 14th, then our final limited release, Stay Salty, will be on tap the 17th through the 19th. We're also hosting Tieton Cider Works for a tap takeover September 16th, which will include their Bourbon barrel Cherry and Sour Watermelon. In addition, all our guest handles will be Washington ciders.
[Incline Cider, Thursday, Sept. 9, 2-9 p.m., 2115 S. C St., Tacoma, 253.327.1923, no cover]
---