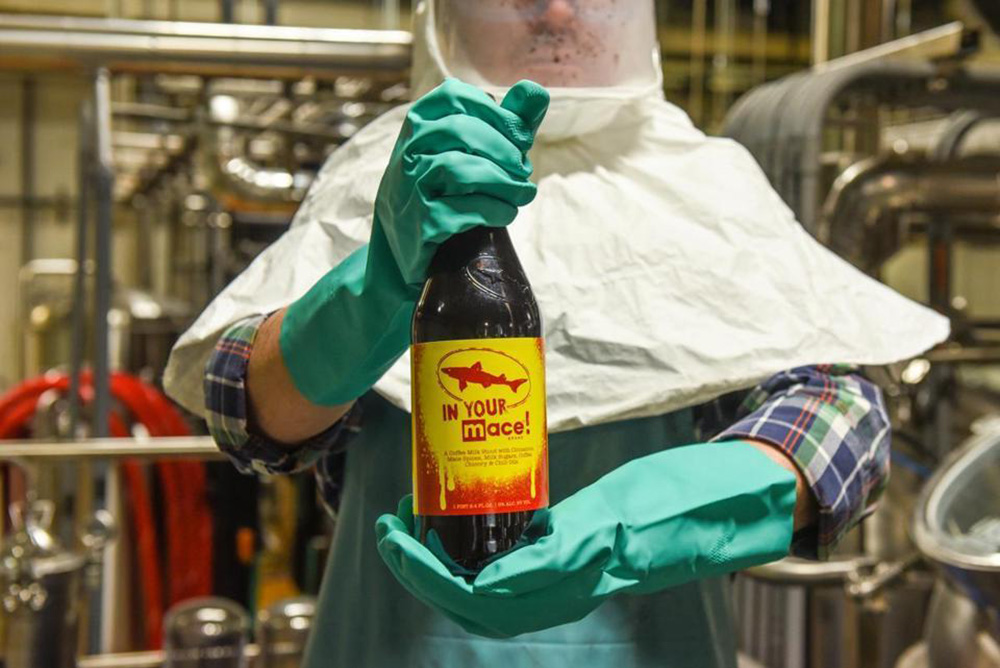 MORNING FOAM FOR THURSDAY, FEB. 1 2018: A seven-taster flight of craft beer news, from the fluffy head all the way to the mace beer. …
Tonight, 32 Washington state triples will be at Brouwer's Café, kicking off the Washington Hop Mob Triple Roadshow — smaller triple IPA showcases that follow for nine days straight across Western Washington, from Vancouver to Snohomish and over to Yakima. Peaks and Pints will host Washington Hop Mob Triple IPA Roadshow's Tacoma version from 11 a.m. to 11p.m. Friday, Feb. 3.
Tacoma-based 7 Seas Brewing announces its 2018 Seasonal Series Beers, starting with Last Chance Lone Hop IPA.
Oregon's pFriem Family Brewers' first releases of 2018 are dynamic and distinctive: the opening act for a list of more than 100 artisan beers that the prolific brewery will release in the coming months. Check out the first three here, which are also in Peaks and Pints' cooler.
Karen Hamilton, Lagunitas' communications director and founder Tony Magee's sister, explains how the California brewery has been able to stay true to their brand for 25 years. …
For centuries, hops were not the premier addition to malt beers and ales; in some cases, no additions were added to malt at all. Before the Reinheitsgebot dictated that only hops, water, barley and yeast could be used to make beer, there was gruit, the strongly flavored blend of herbs, which was mandatory in beer during the Middle Ages. Though these beer types fell out of style, craft brewers worldwide are exploring them again.
Dogfish Head Craft Brewery has announced a blazin' collaboration beer called IN YOUR MACE!, brewed for the Beer Advocate Extreme Beer Fest in Boston.  A dark roasty beer with a tan head, IN YOUR MACE! is a coffee milk stout brewed with cinnamon verum chips from the Zanzibar Islands, mace spice, milk sugars, coffee, chicory, and most importantly, chili oils, the active ingredient in Mace Brand (yes, the pepper spray).
And finally, this subway's not big enough for these two cutie dogs (turn up the sound for this one).
---