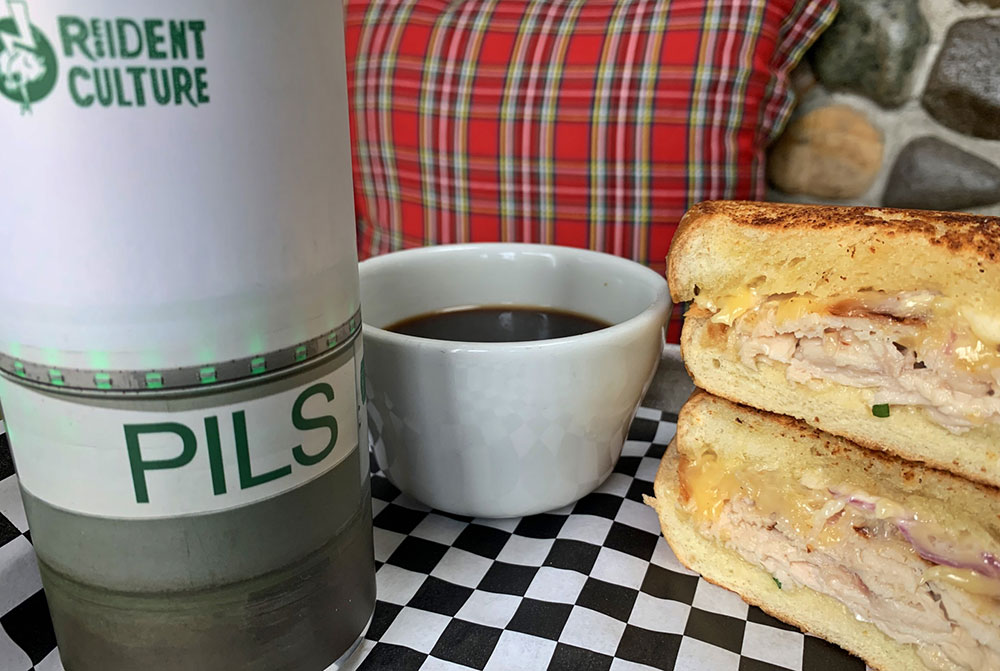 Tacoma Sandwich Special of the Day: Turkey Dip Zoolander
MONDAY, March 7 2022: The Peaks & Pints Kitchen struts its stuff with the Tacoma Sandwich Special of the Day: Turkey Dip Zoolander — a turkey dip featuring horseradish-cilantro mayo, red onion, and Gouda on French with a side of au jus. 
PAIRING: Fast Fashion Brewing Pils
Collaboration with Halfway Crooks Beer in Atlanta and Resident Culture Brewing in Charlotte, this pilsner is hopped with Hersbrucker and Tettnang for a bigger body and sweeter version of the style, yet not so bitter or big that you can't taste the subtleties of the sandwich special.
THING TO DO: Because of COVID, Peaks & Pints isn't fully staffed and has postponed table service. Please you're the QR codes at the tables and order from the bartenders behind the bar. Call ahead at (253) 328-5621 for pick-ups. Cheers!
LINK: Peaks & Pints full menu
LINK: Grab Pils and 850+ other beers and ciders are in the Peaks and Pints cooler
Safety Is Priority Number One
Face masks must be worn when not eating and drinking — especially ordering from the bar or on trips to the restrooms.
One of the most fulfilling aspects of our craft beer and cider bar, bottle shop and restaurant is being a gathering place for the community. It's a role we do not take for granted, and there are many responsibilities that come along with it — the health and safety of our guests and staff being at the top of the list. As a neighborhood restaurant, we take pride in our commitment to providing a clean, safe, and vibrant environment. Please rest assured that Peaks & Pints has built upon these best practices to follow the COVID-19 protocol provided by the CDC.
We're open 11 a.m. to 10 p.m. Sunday-Thursday, 11 a.m. to 10 p.m. Friday and Saturday, but we hope to return to "before times" hours when we're able to seat at full capacity.
Hope to see you soon.
---