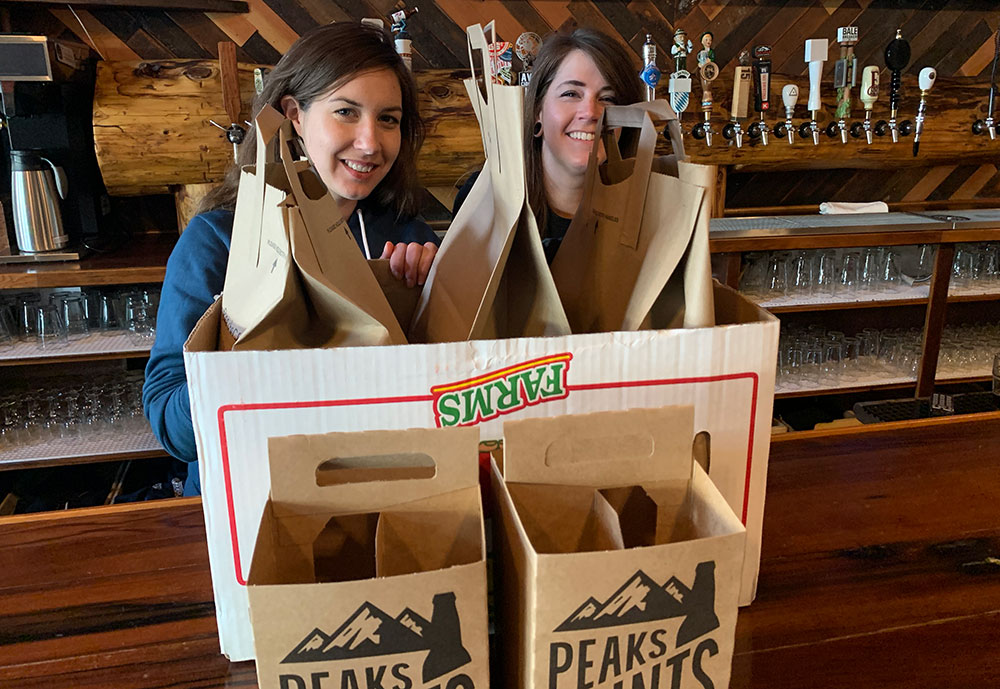 Tacoma Quarantine Kit of Takeout Food, Craft Beer and Cider
Dear Guests,
Peaks & Pints thanks you for supporting us in this unprecedented and confusing time. You're family to us, and we're thankful every day you're a part of our lives. Our best wishes go out to those who have been impacted by COVID-19. We are open with a Tacoma Quarantine Kit of Takeout Food, Craft Beer and Cider.
Peaks & Pints has remained opened during the entire self-quarantine supporting our three main goals: To continue to support and employ staff during this challenging time, to offer an alternative to bustling stores, and to safely serve the community that has embraced us during our three-plus years as a locally-owned, small business.
From 11 a.m. to 8 p.m., Monday-Sunday, we're operating as a take-out restaurant with Uber Eats delivery, 32-ounce and 64-ounce growler fills from our 28 taps, and to-go beer, cider and wine from more than 800 different options from our 13-door cooler.
Peaks & Pints continues taking extra precautions in our establishment, implementing additional operational steps to reduce risk and enhanced safety protocols.
The health and safety of Peaks & Pints' families, guests and staff is always our highest priority. We plan to be here for our community, to provide a comfort through our food, drink and friendly faces. Now more than ever we hope to remain as a source you can count on.
We are offering our full menu for take-out. You can peruse our menu online here. Food orders may be placed at (253) 328-5621 and picked up in person. Food delivery from Peaks & Pints is available through Uber Eats. We also can deliver large orders to frontline heroes such as hospitals, fire departments, police stations and government offices.
Our growler menu is available on our website here.
A list of beer and cider in our cooler can be found here. We're even creating to-go beer flight themes and suggestions. We are allowing only two people at a time in our cooler area. Please wait for your turn on the marks placed on our floor.
We will be monitoring the situation closely and giving you all updates as we move forward. We realize this is a difficult time for a lot of our guests, as well as our staff, and we once again want to thank you for your continued patience and support.
Thank you all for your support. We'll keep our Proctor neighborhood business going as long as you'll have us. Be well and stay well. Peace to you and yours.
Peaks & Pints
LINK: Peaks & Pints Take-Out Menu
LINK: Peaks & Pints Growler Fill Beer and Cider Menu
LINK: Peaks & Pints Cooler Beer To-Go list
LINK: Peaks & Pints Take-Out Food via Uber Eats
---