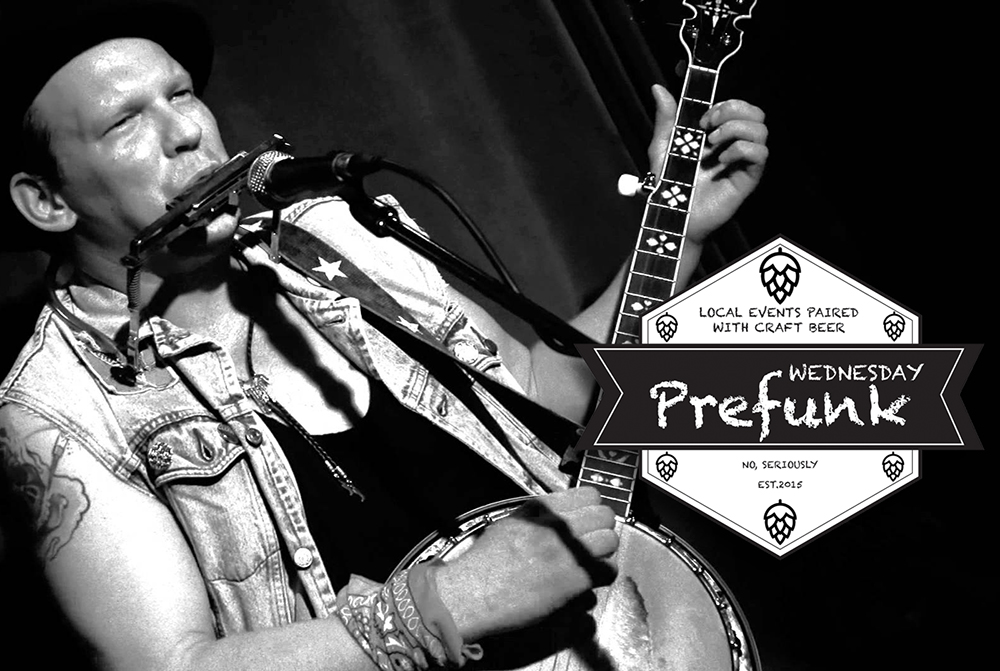 TACOMA PREFUNK WEDNESDAY, JUNE 13 2018: Fremont Head Full of Dynomite v4 and Forest Beutel
PREFUNK: Fremont Brewing excels at hazy IPAs, especially commanding the actual opaque, dense colored quality of the hazy to bloom, making for an incredible visual treat. Lots of fruit flavor, especially in its Head Full of Dynomite series, which version four is on tap at Peaks and Pints. Head Full of Dynomite v.4 (6.8%) has a malt bill of 2-Row Pale, Rolled Oats, Flaked Wheat and White Wheat with Mosaic lupulin cryo powder, Centennial, Sorachi Ace and El Dorado hops for citrus and floral aroma and flavors of lemon, spice and fresh hops.
1, 3:30, 6, 8:30 P.M. ON CHESIL BEACH: Saoirse Ronan and Billy Howle star in an adaptation of the Booker Prize-winning Ian McEwan novel about a young couple whose marriage is crippled by the wife's refusal to have sex. So in other words, it's a movie about marriage. Wocka wocka wocka! Catch it at The Grand Cinema.
6 P.M. OLD TOWN SUMMER CONCERT SERIES: There be music in Old Town Park every Wednesday night through August. Tonight, swampy Americana blues musician Forest Beutel will perform before a crowd of blanket loungers. Beutel is a soulful one-man band slinging banjo, guitar, harmonica, kick drum and a hi-hat. A modern day ramblin man, Beutel's voice blends the high lonesome sounds of Hank Williams and Townes Van Zandt with gruff baritone vibrations akin to Tom Waits and Johnny Cash, making a twangy upbeat atmosphere that engages a crowd and gets folks off their blankets.
---