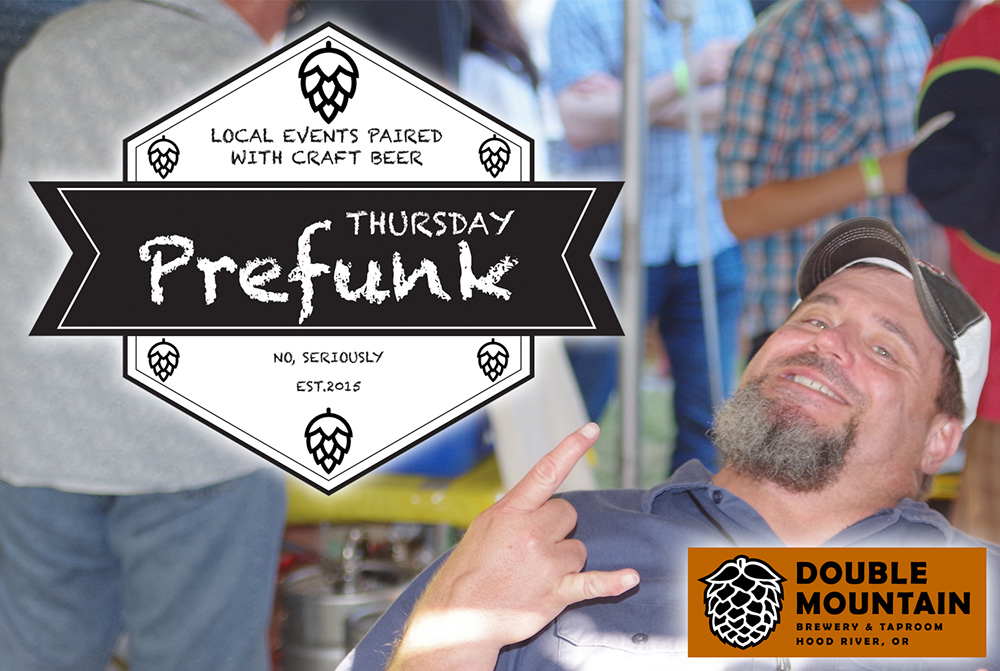 SOUTH SOUND PREFUNK THURSDAY, FEB. 22 2018: Double Mountain Destiny City Film Festival Night and BrewDad hugs
PREFUNK: Proctor District's historic Blue Mouse Theater will host the fifth annual Destiny City Film Festival Feb. 23-25. This year's program will feature 28 films from across the globe, alongside local films by directors in the Pacific Northwest. The three-day festival will highlight films across a variety of themes along with a screenwriting panel. It's awesome. Peaks and Pints will raffle off a Destiny City Film Festival VIP package during our Lodge Meeting with Double Mountain Brewery tonight. A full festival pass, as well as a T-shirt, pint glass and more will be added to Double Mountain's giveaways as everyone enjoys the Hood River, Oregon's release party for the brewery's coveted Devil's Cuvee Kriek, an oak barrel aged version of the brewery's Devil's Kriek Belgian style sour ale with cherries. Double Mountain Gypsy Stumper IPA, A Zone IPA and other delights will also pour from our Western red cedar tap log. A special Double Mountain flight doubles the fun.
6-9 P.M. GOODBYE BREWDAD'S WITH FREMONT BREWING: Mike Besser, also known as BrewDad, purchased NW Caps N Taps bottle shop and taproom in Bonney Lake in July 2016. He converted the popular craft beer joint along Highway 410 into an even better BrewDad's of Bonney Lake, with Besser at the helm filling growlers, popping bottle caps, serving hot dogs and hugging everything in sight. It's a beautiful thing. Behind the scenes, he had to leave his beloved teen daughter at their West Olympia abode and make the grueling drive. That wasn't a beautiful thing. Besser listed his priorities and decided to take the "Brew" off the "Dad," close the shop to spend more time with his daughter. That's a beautiful thing. Join Besser and all the Fremont Brewing craft beer, including B-Bomb, for one final party tonight. Wish you the best, Mike. Cheers!
---