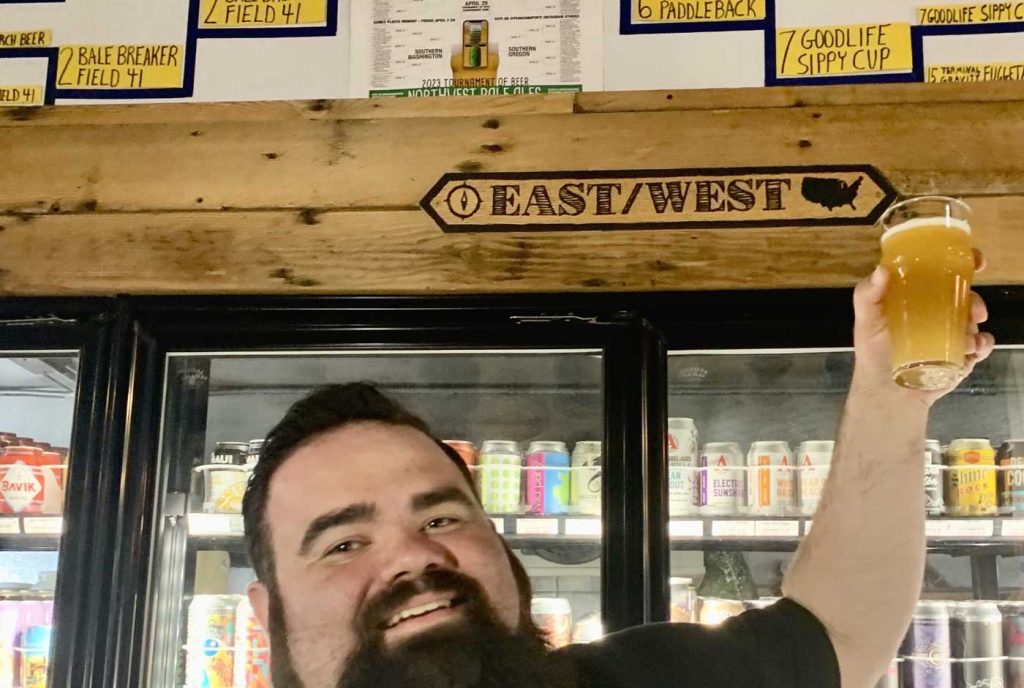 Peaks and Pints Tournament of Beer: Northwest Pale Ales Champion
It's a simple equation: Water plus grain, hops, and yeast. But hidden within this simple formula is a universe of variety. American or English? Clear or hazy? Tropical or dank? Washington and Oregon brewers who brew the classic pale ale have choices to make. And in those choices lie the path to greatness.
In March 2023, Peaks & Pints asked beer drinkers to nominate their favorite pale ales brewed in Washington and Oregon. Then, April 7-29, we pitted the top 64 nominated pale ales against one another in the mother of all craft beer brackets. You saw the carnage: O.G. pales fell, powerhouses butted heads, and surprise pales made a run at the prize. Ladies and gentlemen, here's a recap of the 2023 Tournament of Beer: Northwest Pale Ales. …
Early Pale Ale Battles
The first two weeks saw the bracket shake off the lower seeds and one-offs as early matches cut the field from 64 to the Sweet 16. Most of the top seeds made the cut, including all number one and three number two seeds. Number two seed Deschutes Mirror Pond, number 3 seeds Wet Coast Baronesse Pale and Migration Patio Pale, and number four seed Great Notion Thumb Splitter were the surprise early departures. Tacoma's Odd Otter Brewing number 14 seed Ottzel Quatzel was the Cinderella story advancing to the Sweet 16 by blindsiding number 6 seed Single Hill Sightglass Pale.
Week three was when the serious work began, with only the best of the bracket trying to brew pale ales into the Final Four.
In the Northern Washington Region, Hellbent Brewing's Seattle Sunshine Hazy Pal, backed by the Seattle Sounders' Emerald City Supporters, fell to Georgetown Brewing's number one seed Johnny Utah. Number two seed Holy Mountain Kiln & Cone knocked of worthy opponents Reuben's Crushable Pale and Fremont Sky Kraken, but Johnny Utah was on its game in the Great Eight. The Georgetown pale had a sizeable win over Kiln & Cone for an upper Washington spot in the Final Four.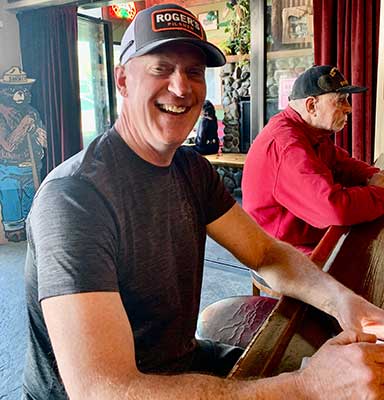 In the Southern Washington Region, number one seed E9 Brewing Don of Time eased past Ram Brewery's '71 Pale, Matchless Eastside Club Pale, and Everybody's Mountain Mama, while number two seed Bale Breaker Field 41 dominated the same region knocking off Odd Otter in the Sweet Wort 16. The Don of Time versus Field 41 Great Battle was epic with E9 winning by one percentage point — thanks to amazing social media work by the E9 Marketing Department. Their Napoleon Don-a-mite video is one for the Tournament of Beer books.
Over in Northern Oregon, number one seed Fort George City of Dreams had impressive wins over Ferment Bering's Pale, Double Mountain Vaporizer, and Buoy Beer's Pacific Pale. pFriem Family Brewers' Mosaic Pale, a number two seed, pounded Full Sail's Cosmic Gorge, Ecliptic's Cloud Core and Level's Pixelated Pale to reach the Great Eight and a date with City of Dreams. The Tournament of Beer Bureau predicted the matchup would be close, but pFriem's Mosaic had something else in mind reaching the Final Four with a strong showing.
In Southern Oregon, Boneyard Beer gobbled up votes left and right with their powerful Bone-A-Fide pale, including wins over Sunriver Rippin' NW Pale and Block 15 Brewing's Joy Pale. Along the Oregon Coast, Pelican Brewing's Paddleback Pale, a number six seed, has solid wins over Worthy Brewing's Secret Spot Pacific Pale, and GoodLife Sippy Cup before falling hard to Bone-A-Fide in the Great Eight.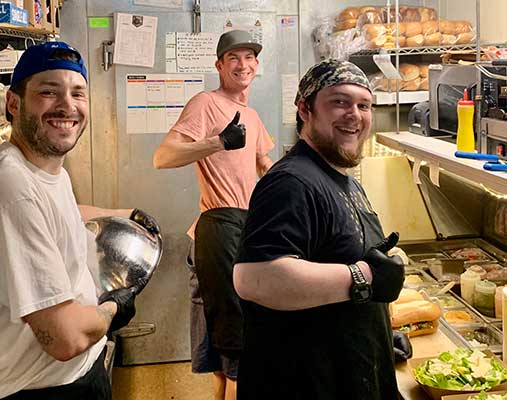 The Final Four
Georgetown Johnny Utah. E9 Brewing Don of Time. pFriem Mosaic Pale. Boneyard Bone-A-Fide. Each of these top ranked breweries had impressive runs to make it to the Final Four. The Tournament of Beer statisticians hoped for a Johnny Utah Citra single hop pale versus pFriem Mosaic single hop pale battle for a fun, single-hop study, but E9's Don of Time had different plans with an impressive win over Johnny Utah for a spot in the Championship Game. Boneyard versus pFriem was a different matter with Bone-A-Fide squeaking out a late-night win over Mosaic Pale that will be logged into the Tournament of Beer's Book as an "instant classic."
Championship Game
Donovan Stewart has spent some time in Tacoma. The city first got to know Stewart as a drummer in the stoner sludge metal band Mico de Noche playing Hell's Kitchen on Sixth Avenue many times, although he rocked with bands Helltrout and Migas previously. Stewart moved to guitars, added more bands to his week — most notably Tacos! and Gold Sweats — as well as recording gigs. You could argue many Tacomans know Stewart as the longtime assistant brewer and now sales director at E9 Brewing. He and Head Brewer Shane Johns built a world class sour and saison program together, when they weren't creating delicious IPAs and Don's namesake house pale ale, Don of Time, brewed with Amarillo and Simcoe for a hoppy yet balanced pale with subtle citrus notes.
In 2010, Boneyard Beer was started in an old auto shop tucked away in the backstreets of Bend, Oregon's historical district. Without any outside investors or major bank loans, Boneyard's inception was unconventional to say the least. After decades in the brewing industry, owner Tony Lawrence built up a "boneyard" of old equipment he collected from 13 different breweries around the country. Heavily influenced by Three Floyds, Boneyard's Bone-A-Fide pale is hoppy like an IPA but without the bitterness. The malts used to create the beer balance nicely with some of the Yakima Valley's most bona fide dank hop varieties: Cascade, Centennial, and Chinook. This medium bodied pale blasts of juicy hops for a citrus/tropical fruit presence with lots of grapefruit, mango, pineapple, and orange peel sweetness that is countered by dry, bitter pine needle flavor.
Saturday, April 29, 2023, the Tournament of Beer: Northwest Pale Ales Championship Game began with Don of Time gobbling up online votes for a 64 percent of the vote lead by 7:30 a.m. Then, as Bend, Oregon, was preparing to hit the trails, rock faces, and rivers, they hit the vote button on the way out the door. Bone-A-Fide leaped forward. And leaped. And leaped. Just as Peaks & Pints was opening our door for business the game was tied at 11 a.m. Hour by hour Boneyard gained a one percent lead. With an hour left in the online voting portion, the game was tied, percentage wise. Tacomans either forgot about the Championship Game or couldn't get pass the first sunny, warm weekend of the year. At the 4 p.m. online cutoff, E9 Brewing's Don of Time had a three-vote lead.
At 5 p.m., the Tournament of Beer moved into the live vote portion of the Championship Game, initiating a ballot vote with the Championship pales on tap at Peaks and Pints in Tacoma's Proctor District. E9 Brewing Director of Brewing Operations Shane Johns was the first to arrive, chatting with the crowd including Keith Carpenter, sales executive with the Final Four brewery, Georgetown. The remaining E9 crew who weren't in Bellingham representing for the big April Brews Day festival arrived at Peaks to cheer on Don of Time. Boneyard Beer couldn't make it out of Bend, Oregon, for the Big Dance.
As promised, Peaks and Pints tallied the on-location votes around 8 p.m. of the pale ale showdown, which E9 Brewing managed to own. After the Yeti Cooler raffle prize found a home, and Peaks & Pints owner Pappi Swarner stumbled through a long explanation of past Tournament action, E9 Brewing Don of Time was crowned the Tournament of Beer: Northwest Pale Ales champion by a 31-vote margin.
E9 Brewing will receive the Tournament of Beer trophy after completion of the engraving and a permanent handle at Peaks & Pints through the summer.
So, it's official: E9 Brewing Don of Time is the winner of the Peaks & Pints Tournament of Beer: Northwest Pale Ales. Drink it up, Pacific Northwest.
Fun Fact: E9 Brewing won last year's Tournament of Beer: Northwest Lagers with their Detour Ahead lager.
Thank you!
Peaks & Pints would like to thank its staff. All the Tournament commentary, the giant bracket above the cooler, the endless explanations — they held their composure and trademark smiles. But, most of all, thanks to all the awesome folks who voted. You rock!
LINK: Tournament of Beers: Northwest Pale Ales explained
LINK: Hot Damn! Yes, I want to subscribe to 6-Pack of Things To Do newsletter and be hip to local happenings!
LINK: Tournament of Beer archives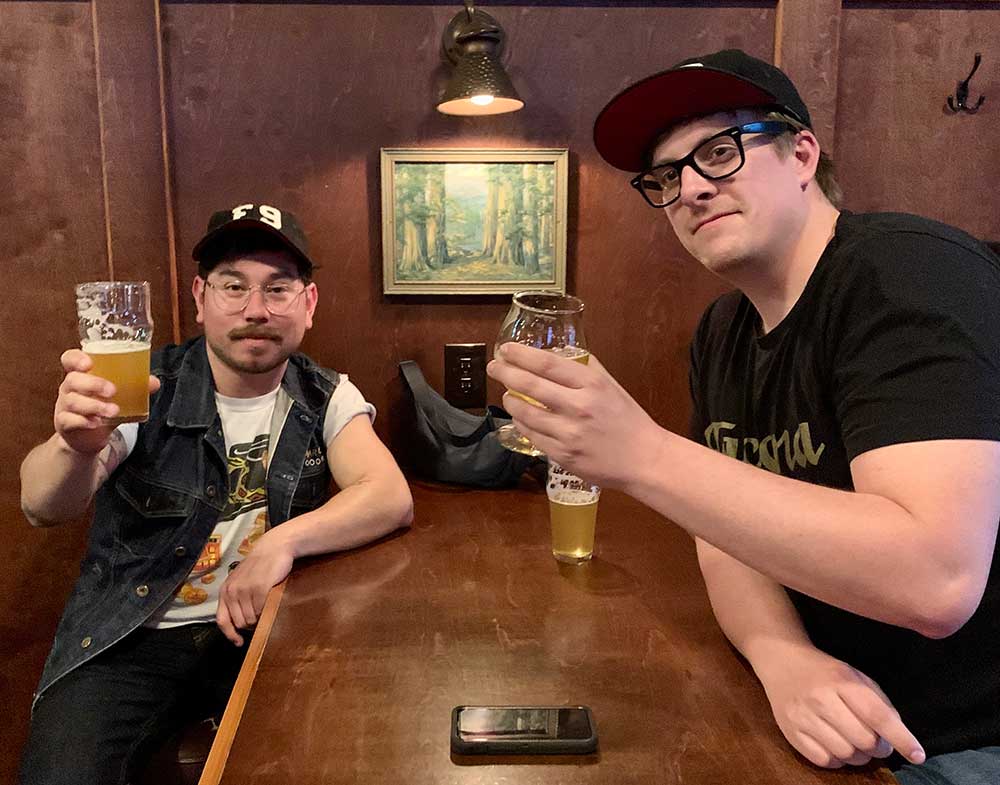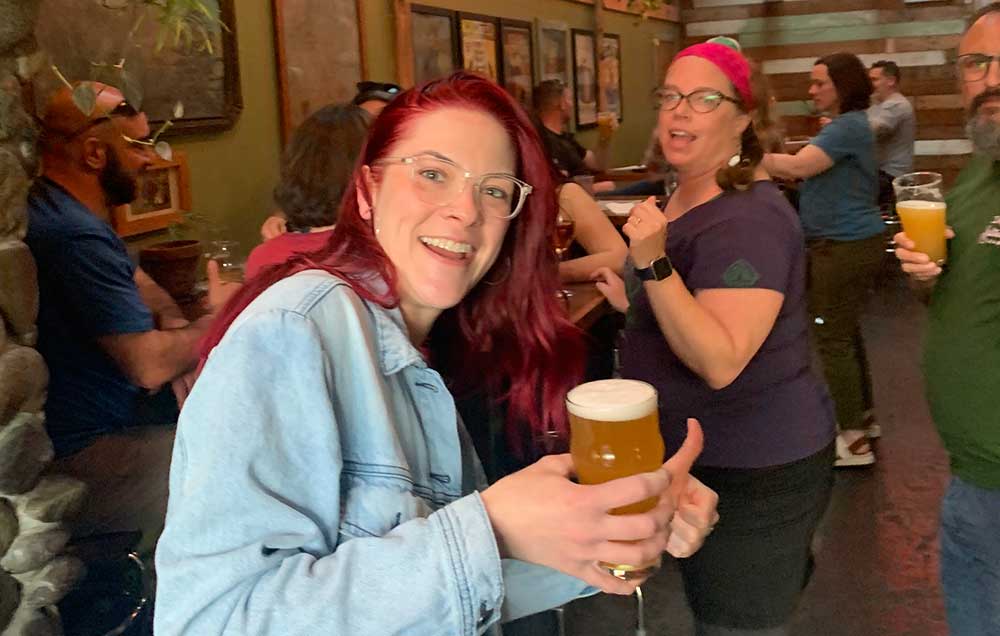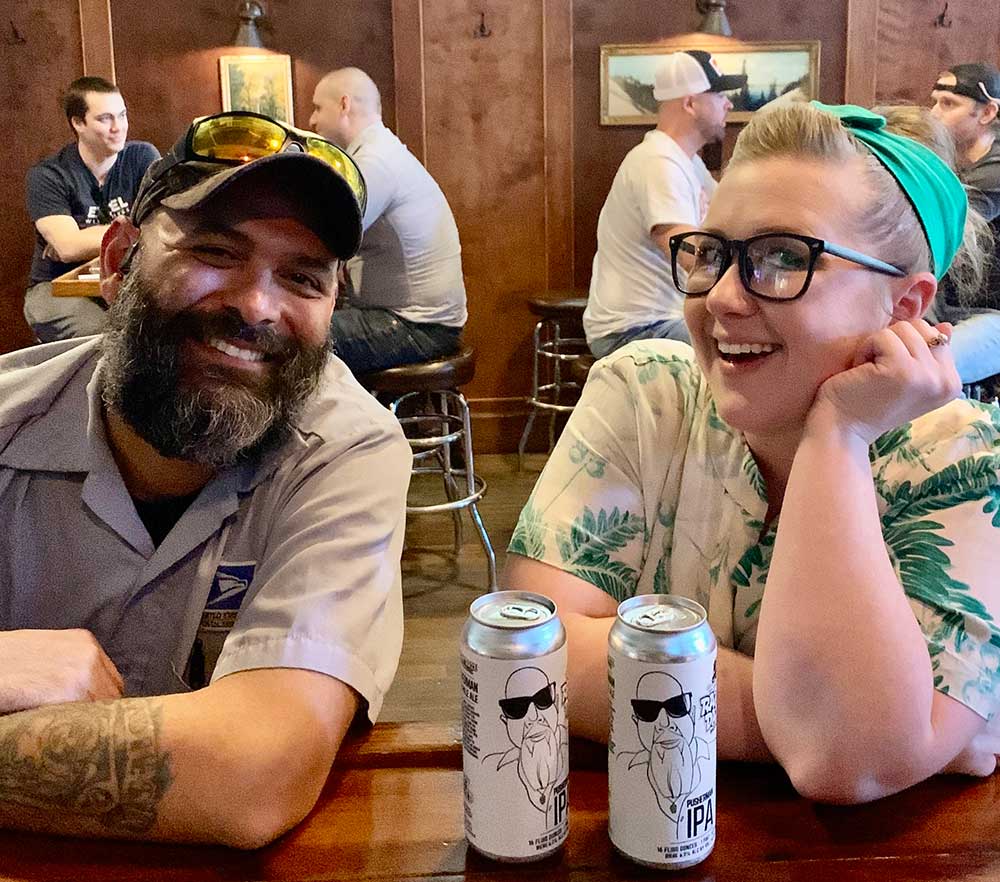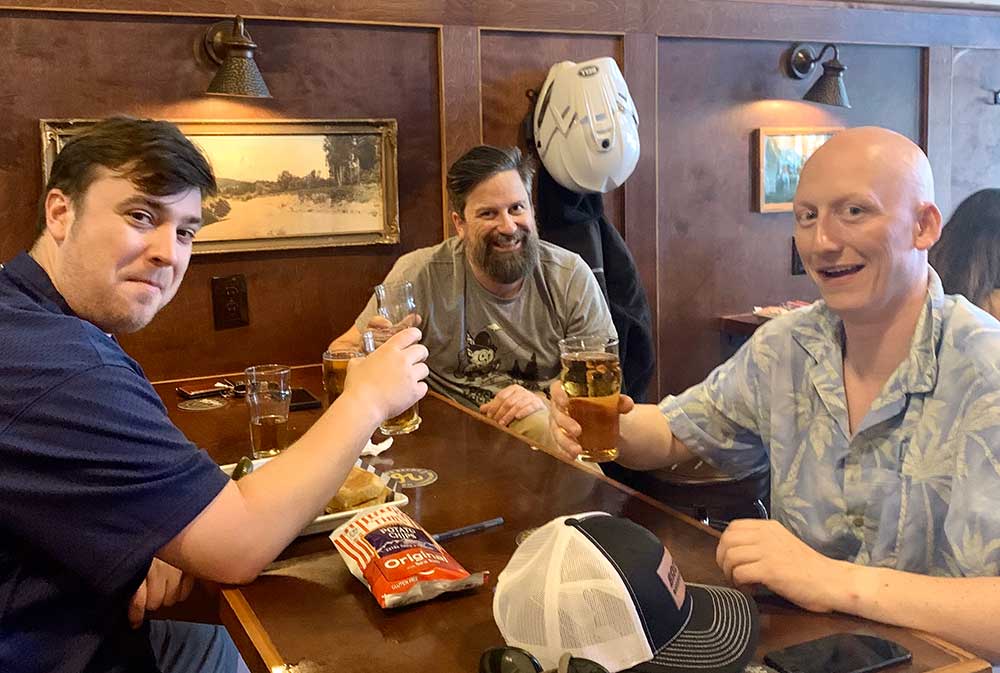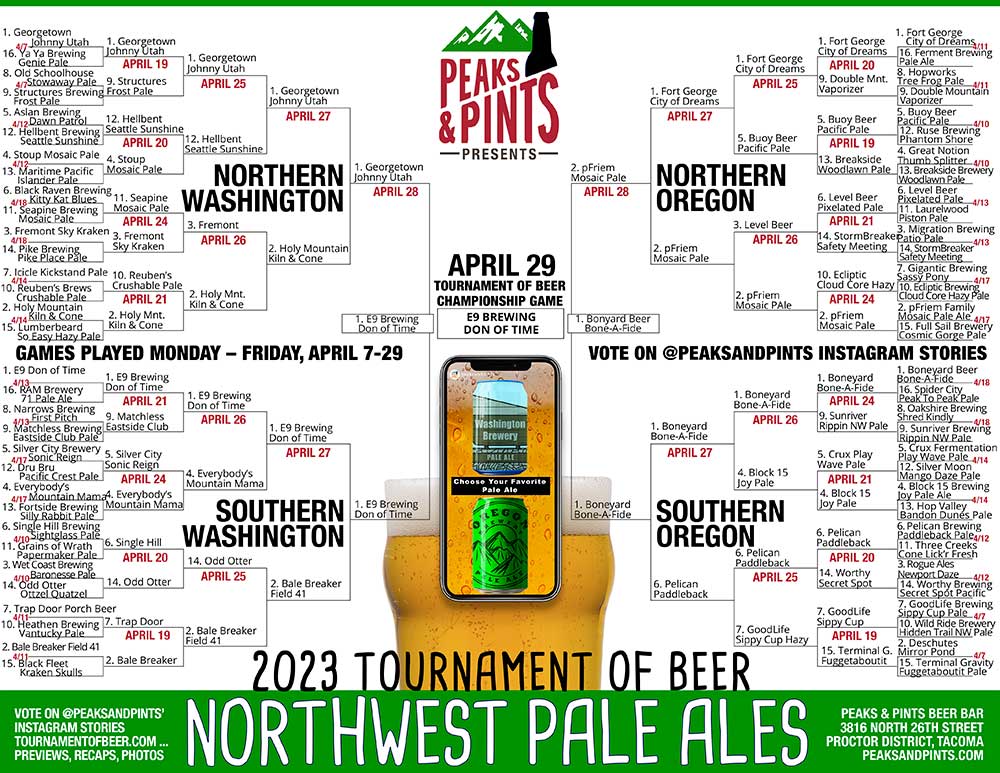 ---