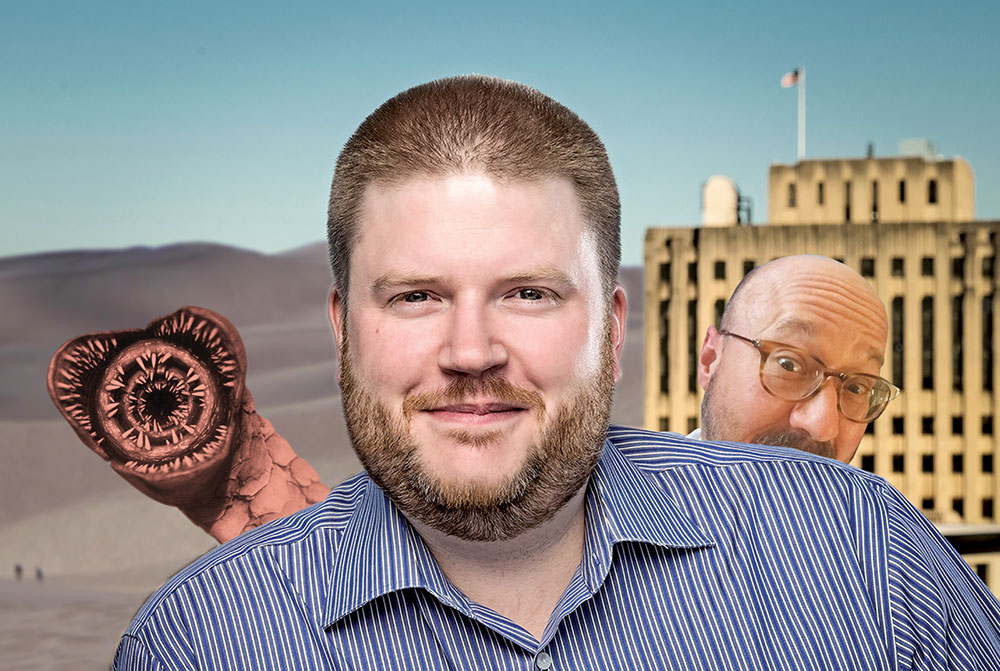 Peaks and Pints Tacoma Beer Week Dune Night
Hey Tacoma GeekMoms and GeekDads! There is plenty of summer vacation season left on the calendar, and boredom may already be settling in around your house. So what are some fun, geeky places to take your geeklets? Dune Peninsula should top your list. The 11-acre park, aptly named for the environmental-themed, sci-fi novel "Dune," written by Tacoma native Frank Herbert, is in your backyard! Just don't schedule your other geeky excursions during Tacoma Beer Week Aug. 11-17. Peaks and Pints will host a Dune SudsPop Wednesday, Aug. 14 starring the man who championed Dune Peninsula, sci-fi author and Metro Park Board Commissioner Erik Hanberg, with music by hometown musician Doug Mackey, who grew up in the shadow of Dune Peninsula's former occupant, the ASARCO smelter. Toss in Tacoma's historical brewery, Pacific Brewing & Malting Co., and you can't get more Tacoma than Peaks and Pints Tacoma Beer Week Dune Night.
For the past year, Peaks and Pints has hosted SudsPop nights pairing a brewer, an exclusive one-off beer brewed by the special guest brewer and a chosen artist or band in our East Wing events room. The Tacoma Beer Week Dune SudsPop will be the first time the host isn't a brewer, although Pacific Brewing brewers will be in the house.
"The theme in 'Dune' of a world destroyed by environmental catastrophe drew in part from Frank Herbert's life experiences in Tacoma, which in the 1950s was one of the nation's most polluted cities," said Park Board Commissioner Erik Hanberg, in a media release. "The characters in the novel have a goal to 'terraform' their planet back to its inhabitable origins. That's what we've done here. We have terraformed a polluted wasteland into a beautiful environment for all to enjoy."
Did Hanberg envision the Frank Herbert Trail that loops around the Peninsula when he hosted "Cocktails Through a Stillsuit: A Toast to Frank Herbert" at the former Hilltop Kitchen in 2013? Were the Dune Peninsula six slides that lead down to a marina complex part of Hanberg's presentations to Rotary clubs in 2014? Did he have plans for Dune Peninsula's ginormous lawn when he was named "Best Tacoman" in the Weekly Volcano's 2014 Best of Tacoma issue? These are just a few of the many things you'll discover while sipping Pacific craft beer Aug. 14 at Peaks and Pints.
Hanberg won't be the only human with stories to tell during Peaks and Pints Dune SudsPop Aug. 14. Mackey, an equity actor, screenplay writer, former Weekly Volcano columnist, former Museum of Glass emcee, artist, songwriter, band member and sound engineer — including co-founder and sound engineer of the Channel 253 podcast hub with Hanberg and Marguerite Martin — has seen a thing or two. The singer/songwriter will, no doubt, sprinkle Tacoma stories between his songs.
Peaks and Pints promises not to re-create the foul smoke environment that plagued Herbert's Tacoma neighborhood, nor allow vicious sandworms depicted in "Dune" to invade our cozy SudsPop event room. We do promise an enjoyable night of Tacoma stories, Tacoma grown music and Tacoma made beer. Cheers!
PEAKS AND PINTS TACOMA BEER WEEK DUNE NIGHT, 7-9 p.m. Wednesday, Aug. 14, Peaks and Pints, 3816 N. 26th St., Basecamp Proctor, Tacoma, $14 RSVP at our bar for first 20 people.
Dune sandworm courtesy of Universal Pictures — own it on Blu-ray, DVD & Digital
---