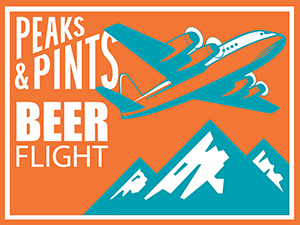 The origins of Belgian styles are rooted in classic Parti-Gyle, which means running additional water through the mash to collect a second beer with the remaining sugar. This old technique was abandoned for the newer style in which brewers sparge, which means rinsing the sugar from the malt by spraying hot water over the top of the mash in the lauter tun, which is essentially a giant strainer. It was common for Belgian monks to use the same malt for three distinct mashes. They would mix the grist with water and make a first mash. This would then be drained off and boiled to produce the premium beer. It would receive three chalk X marks on the barrel because paper labels weren't a thing, and many people couldn't read. The same malt would then be mixed with more water and another beer would be produced for sale. It would receive two X marks on the barrel. The third mixture was used to produce a table beer for the monks. Water was not always safe to drink, so beer was preferred at every monk meal. Those X's were how these beers became known as single, dubbel, and tripel. Eventually they were recreated with the modern sparging technique. After World War II, La Trappe monastery eventually decided that tripel was not enough, so they named their dark 10 percent beer a quadrupel. It's week two of Merchant du Vin's "Trappist Tuesday" where the beer importer highlights the beers and breweries that are authorized to use the "Authentic Trappist Product" logo meet three criteria: Brewed at a facility within the monastery walls; brewery is owned by the monastery; profits from the brewery go to charity. Peaks & Pints highlights the forementioned Belgian beer styles in this week's Peaks & Pints Trappist Tuesday to-be beer flight, Peaks and Pints Pilot Program: X Marks Trappist Tuesday.
Peaks and Pints Pilot Program: X Marks Trappist Tuesday
Abbaye Notre-Dame de Saint-Remy Trappistes Rochefort 6
9.2% ABV, 22 IBU
BELGIAN DUBBEL: Abbaye Notre-Dame de Saint-Remy, which sits in a large valley close to Rochefort in the province of Namur, in Belgium, is home to a community of Trappist monks (Cistercians of the Strict Observance). The three brown ales produced by the abbey under the Brasserie de Rochefort name — Rochefort 6, Rochefort 8, and Rochefort 10— can be tasted in the nearby town of Rochefort and all over the world. Rochefort Trappist 6 is named after its original gravity measured in "Belgian degrees" — a brewing scale no longer used today. It was first sold to the public in 1953. Bottle-conditioned for soft natural carbonation, and the oldest of the three Rochefort Trappist beers, Rochefort 6 has the reddish color of autumn leaves, a soft body, and an earthy, herbal palate (a hint of Darjeeling tea), which develops into a deep fruitiness. Refined, soft spiciness in the bouquet finishes with a bit caramel.
Brouwerij der Trappisten van Westmalle Tripel
9.5% ABV, 36 IBU
BELGIAN TRIPEL: In 1836 the Belgian Westmalle monastery became a Trappist Abbey and began brewing beer shortly thereafter. The holy suds they produced started out as an insider-only deal — a choice beverage to be made and enjoyed by Trappists and Trappists alone, but eventually they decided to expand and opened a public beer hall in the early 1930s. Westmalle embodies the tripel style with a thoughtful balance of sweet, fresh pear, lemon zest and a dash of peppery spice. Its flirtatious effervescence sweeps the mouth clean, while lingering lemony hops leave the mouth pining for more. It's an exceptional beer, with a great deal of finesse and elegance and a splendid enduring aftertaste.
Abbaye Notre-Dame de Saint-Remy Trappistes Rochefort 10
11.3% ABV
BEGIAN QUADRUPEL: The Abbaye Notre-Dame de Saint-Remy monks McGyvered their quadrupel. To elevate the alcohol by volume they steeped the candi-sugared wort in metal baskets. Furthermore, two malts were used in the brewing process: pils and caramel malt, as well as wheat starch, two varieties of hops and Rochefort's own yeast. The result is a robust dose of alcohol, much like port. Rochefort 10 hits the nose with roast wheat, figs, cherries, nuts, and dark chocolate. On the tongue, expect caramel, chocolate, ripe fruits, and herbal touches of hops.
LINK: Peaks and Pints cooler inventory
---