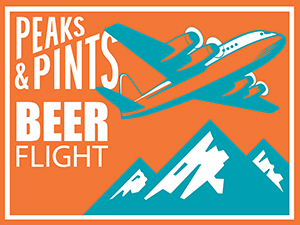 Kyle and Mirandas Carbaugh founded their downtown Greeley, Colorado brewery Wiley Roots Brewing in 2013. Five years later, they expanded into a new production facility adjacent to their taproom, increasing their production space from 800 square feet to more than 5,000 square feet. Shortly after construction was complete, the brewery expanded its self-distribution efforts along the Denver-Metro and Colorado Springs regions by working with the delivery arm of WeldWerks Brewing Company. Since January 2020, Wiley Roots has slowly grown their distribution network, led by a portfolio of popular mixed-culture sour ales, East Coast IPAs, New England IPAs, imperial stouts, and their pioneering frozen sour slushies in Colorado. Their beers have been awarded medals at the Great American Beer Festival in 2018 (Silver), 2017 (Gold), 2015 (Gold), 2013 (Bronze), and 2017 (Silver) at the Mazer Cup International. Since Stoup Brewing's distribution company, Stoup Distro, brings WeldWerks to Western Washington, it is only natural that Stoup brings in Wiley Roots too, which they did — right to Peaks & Pints' door. Stop by our craft beer and cider lodge in Tacoma's Proctor District and grab Wiley Roots in our suggested to-go flight, Peaks and Pints Pilot Program: Wiley Roots Beer Flight.
Peaks and Pints Pilot Program: Wiley Roots Beer Flight
Wiley Roots Pre-Order Pils
5.5% ABV
Old world Czech style pilsner brewed with floor malted Bohemian Pilsner malt and Czech Saaz hops then lagered for an eternity for a crisp, smooth sipper with a hint of hop and not too sweet.
Wiley Roots Lounge Music: Punch Bowl
5.9% ABV
Wiley Roots fruit beers start with the Slush series — fruited sour ales with an orchard's worth of fruit such as their Lounge Music Sour Series. The Punch Bowl version is conditioned with cherry, orange, pineapple, lime, and juniper.
Wiley Roots Deep Roots Porter
7% ABV
In 2013, Wiley Roots opened with four beers on tap. Today, they have had hundreds of beers pass through their taps, but they always take time to remember our roots. With the arrival of colder nights, they released a batch of Papa Wiley's favorite beer — Deep Roots Porter. Rich chocolatey flavor with a light body and a touch of sweetness on the end could be your favorite nightcap as the nip in the air becomes more and more frequent.
Wiley Roots Peaches & Cream Sour Country Fair Cobbler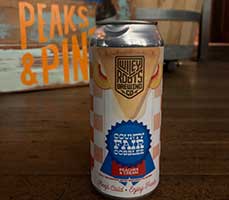 6.7% ABV
Kettle souring, also called quick souring or sour worting, occurs when a yeast strain like Lactobacillus is added to the mash (or wort), the liquid extracted during the beer-making process. Sugars in the mash react with the yeast, converting it to lactic acid and giving this fruity beer style a tart flavor. Wiley Roots' kettle fruited sour Peaches & Cream Sour Country Fair Cobbler is conditioned on peach purée, graham cracker, cinnamon, vanilla, and milk sugar.
Wiley Roots Surgical Precision Stout
10.3% ABV
Imperial pastry stout brewed with coffee, cinnamon, maple, honey, and marshmallow.
LINK: Peaks & Pints cooler inventory
---