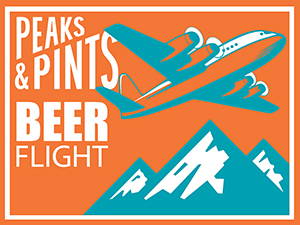 Three Creeks Brewing landed us in trouble. We had left the 2014 version of the Bend Brewfest on our way to meet the family in Pacific City, Oregon when we saw the Sisters, Oregon brewery from the corner of our eye. The U.S. 20 Highway slowed going the through the small town — a good excuse to take a break. Three Creeks' delicious Vaquero Imperial IPA broke us. We rolled into Pacific City three hours late. While we sobered up, we learned Wade Underwood and his partners founded Three Creeks in July 2008. Underwood brewed on a 10-barrel system in his brewpub, cranking out beers including Stonefly Session Pale, Knotty Blonde, and the award-winning Fivepine Chocolate Porter, which grabbed another medal, gold, at the 2020 Great American Beer Festival. Today, Three Creeks brews on a 30-barrel brewhouse a mile or so to the south. We're not sure if that's where this year's GABF medals hang: silver in Brown Porter for FivePine Porter, gold in Fresh Hop Beer for Conelick'r, and "Brewery Group of the Year" honors. Peaks and Pints offers both winners, plus their Crowdpleaser IPA and Suttle Haze IPA, as part of our to-go flight, Peaks and Pints Pilot Program: Three Creeks On The Fly.
Peaks and Pints Pilot Program: Three Creeks On The Fly
Three Creeks FivePine Chocolate Porter
6.2% ABV, 40 IBU
As we mentioned in this flight's introduction, FivePine Chocolate Porter grabbed gold at the 2020 Great American Beer Festival, which it did in 2016, too. It also nabbed a silver at the 2018 World Beer Cup. It's a winner with its seven specialty malts and 2 pounds of Belgian cacao nibs for a sweet and smooth sipper. The aroma is chocolate forward, as expected. The body is creamy chocolate with a milk chocolate front and toasty malt throughout, yet not overly sweet.
Three Creeks Suttle Haze IPA
6.8% ABV, 55 IBU
Suttle Haze, a hazy IPA, was introduced last summer as a limited release, and the positive response prompted the brewery to make it available year-round. The appearance fits the name, a cloudy opaque brew the color of unfiltered cider, which was reached without a bunch of extra additives or sugars floating around. Brewed with generous amounts of El Dorado, Citra, Mosaic, Strata, Lemondrop, Huell Melon, and Mandarina Bavaria hops, it's fragrant and flavorful, reminiscent of orange peel, Mandarin oranges and pine needles in the aroma, while the taste features a pleasantly fruity-sweet flavor like candied dried pineapple. It has a balanced earthy bitterness.
Three Creeks Cone Lick'r Fresh Hop IPA
6.8% ABV
Three Creeks grabbed 300 pounds of fresh Centennial hops from BC Hop Ranch, a fourth generation family hop farm in Woodburn, Oregon. The brewers sped the hops back to Sisters and dumped 15 pounds of hops per barrel for a clean IPA with a smooth, pine flavor, not resiny, with added floral notes. This 2020 Cone Lick'r Fresh Hop IPA grabbed third place at the Oregon Beer Awards and, as mentioned, won gold at GABF this year.
Three Creeks Crowdpleaser IPA
7.3% ABV, 75 IBU
Introduced in September 2015, Crowdpleaser IPA has become Three Creeks' flagship IPA with a simple malt bill that showcases Mosaic and Sorachi Ace hops for heavy resinous, pine and citrus flavors.
---