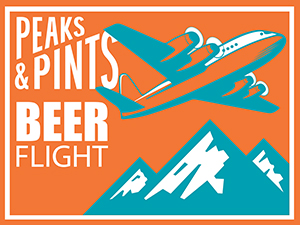 New York City's beer history is a roller coaster ride. Homebrewer George Washington and his fellow revolutionaries tossed back ales at Fraunces Tavern on the corner of what are now Pearl and Broad streets in New York City's Financial District. Colonial laws supported brewing, recognizing the potential tax revenue of a thriving and controlled brewing industry. In the mid-19th century, European immigrants, many of them skilled lager brewers from Germany unable to find work, began arriving at the Port of New York in large numbers. Many of them settled in Brooklyn, where they became part of the city's brewing history. At the peak of its productivity in 1879, Brooklyn boasted at least 43 breweries. In the 1970s, sky-high rents, steep labor costs, and astronomical utility fees drove out all the breweries, including Rheingold and Schaefer in 1976. As Sierra Nevada and other microbreweries opened across the nation, New York was too expensive, as the Manhattan Brewing Company found out. Thanks to Brooklyn Brewery, craft beer slowly made its back to New York. The number of New York state breweries grew from 95 in 2012 to 423 in 2019. The state's craft beer industry is currently third in the country with an economic impact of $4.1 billion dollars. In 2019, New York state was the fifth largest beer producing state in the country. Today, Peaks and Pints presents a to-go flight of craft beer from New York City that we call Peaks and Pints Pilot Program: New York Beer On The Fly.
Peaks and Pints Pilot Program: New York Beer On The Fly
Stillwater Gose Gone Wild
4.3% ABV
BROOKLYN: Stillwater Artisanal is the nomadic gypsy brewing venture headed by Baltimore born world citizen, Brian "Stillwater" Strumke. A former internationally renowned techno DJ and producer who rather quickly made his mark in the homebrewing community for his often odd concoctions and unconventional brewing methods. He launched Stillwater Artisanal while living in Brooklyn, but functions as more of a living organism than a brewery, led by Strumke's wanderlust to go wherever the road, beer or art takes him. He tried to open a massive production facility in Brooklyn two years ago, but it didn't get funded. His Gose Gone Wild is a collaboration with Westbook Brewing's Gose. To that, Stillwater adds "massive doses" of Citra and Amarillo hops and then ferments the beer with various strains of Brettanomyces yeast.
Timber The Pugs and the Pit
12% ABV
LONG ISLAND: The plaid-wearing outdoors enthusiast Jason Stein would leave his Upper West Side apartment in New York City and travel to Long Island to homebrew barrel-aged imperial stouts and barleywines in his parents' garage. Today, he'll brew his Timber Ales in Connecticut on 12 Percent Beer Project's big system. His The Pugs and the Pit imperial stout is brewed in collaboration with his friends from Moksa Brewing Company. This imperial stout is aged on Ugandan vanilla beans and cocoa nibs before being canned for your pugs and pitbulls to knock around on the floor.
Blank The One That Just Kicked
8% ABV
BROOKLYN: In 1987, Steve Hindy and Tom Potter, ignoring all sane advice from friends, and threats from the mafia, quit their day jobs and paved the way for New York breweries by opening Brooklyn Brewery. They didn't find success until they started their own distribution company, now known as the Craft Brewers Guild, and hired former Manhattan Brewing assistant brewer, Garrett Oliver. Today, there are many craft breweries calling Brooklyn home, including ______ Brewing, or Blank Brewing. Flying under the radar, this Brooklyn-based nano brewery brews delicious beers with 12 Percent Beer Project in New Haven, Connecticut. Blank's The One That Just Kicked double IPA pours a murky, golden haze with nice aromas of orange, mandarin and some other tropical combinations. It's sticky, thick, and offers flavors of mango, orange and an almost honey, malty undertone.
Evil Twin The Art of Mixing a Beer: Blood Orange Margarita
8% ABV
QUEENS:Jeppe Jarnit-Bjergsø rode the craft beer craze on his Evil Twin Brewing from Denmark to the United States. The Evil Twin brand shot to the top of the beer geek world. It had a certain elusiveness: It was a gypsy production, or one without a permanent space, and his limited-run beers were unique, incorporating unusual ingredients like olive or beetroot. It gained fervent fans, and Jarnit-Bjergsø became somewhat of a celebrity. Then, he settled down in the Ridgewood neighborhood of Queens, New York. His latest The Art of Mixing a Beer series is a slightly sour, juicy, creamy double IPA, Blood Orange Margarita, which is everything advertised and more, with all the orange flavor and some sweetness.
Nightmare Drawn And Quartered
10% ABV
LONG ISLAND: With ravenous passion for horror flicks and death metal and a disdain for cookie-cutter IPAs, Billy Powell's Nightmare became real in December 2018. He founded the Long Island-based, but not based, Nightmare Brewing Company. Powell hit the road, literally, as a gypsy brewer, using other brewery's facilities to produced his torture-themed craft beer. He's often at Dorchester Brewing in Boston, sourcing expensive ingredients from around the world, which adds a few cents to his can retail prices. His Drawn And Quartered quadruple dry hopped imperial New England-style IPA is brewed with Nelson Sauvin, Galaxy, Enigma and Citra hops tossed into the mash tun, kettle, fermentor (four times) and brite for nectarine, mango, and underlying white wine aromatics, followed by tropical notes, mango, ripe pineapple, tangerine, and lychee flavors, finishing with a dank bite and alcohol warmth.
---