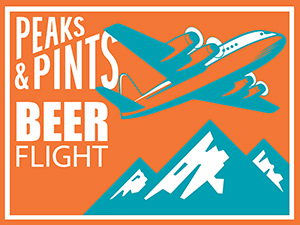 Craft Beer & Brewing Magazine parent company Unfiltered Media Group is 100 percent employee-owned, committed to sustainability and service to the craft beer and brewing community, and was launched by seasoned media veterans John Bolton (CEO and publisher), Jamie Bogner (CCO and editorial director), and Stephen Koenig (cofounder) in 2014. All were excited to translate their passion for craft beer and homebrewing into the new magazine launch, and subsequent Brewing Industry Guide and online presence. Craft Beer & Brewing is a community for people who love to drink and make great beer. Every November and December, Craft Beer & Brewing publishes various Readers' Choice polls, including the just released, "Best in Beer Readers' Choice 2022: Most Popular Beer Styles. CB&B asked their readers to voted on their favorite styles, and while IPA continues to top the charts, lagers made steady and significant gains in 2022 with craft pilsners landing in third place, helles in seventh and Vienna lager in ninth positions. With all that in mind, Peaks & Pints thought we better construct a to-go flight of the top five voted styles featuring recently released beers. Stop by our craft beer and cider lodge and grab Peaks and Pints Pilot Program: 2022 Top Beer Styles Flight.
Peaks and Pints Pilot Program: 2022 Top Beer Styles Flight
Claim 52 Schticky Tiramisu
11% ABV
NUMBER FIVE STYLE: In the Georgian-era, stout simply meant "strong." Stouts were more potent versions of porter. Made with an extra helping of dark grains for added booze and body, stout quickly caught on, most famously in Ireland and Russia where the style received an extra punch for the journey. Today, those so-called imperial stouts reign stateside. Claim 52 Brewing's Imperial pastry stout is brewed with milk sugar, mascarpone cheese, and heaps of specialty malts, then conditioned on coffee from Farmers Union Coffee Roasters for notes of chocolate, ladyfingers, and vanilla.
Reuben's Farm Team: Volume 1 – Hazy Pale Ale
5.3% ABV
NUMBER FOUR STYLE: Pale ales originated in the UK in the late 1700s after reliable methods existed to produce pale barley malt, and that meant pale-colored beer. Sierra Nevada "Americanized" the style in 1980 when they released their hoppier version of the pale ale featuring Cascade hops, which became the signature hop for the American version of style. PCC Community Markets and the great farmers of the Pacific Northwest teamed up with Reuben's Brews to brew a hazy pale ale with Citra, Cryo Idaho 7, Mosaic, and Simcoe hops from Jackson Hop Farm in Idaho and malt from Joseph's Grainery in Washington. Brewed to highlight the unique terroir of our region, this pale ale feature malts and hops that showcase the outstanding work our hard-working growers bring to the industry.
Kulshan Plank Brothers NW Pilsner
5.2% ABV
NUMBER THREE STYLE: Around 1840, eons before marketers invented "drinkability," Czech brewers in Bohemia created pilsner, a light beer that didn't taste like bath water. The primary source of the innovation was the use of bottom-fermenting yeasts, which yielded a livelier, more consistent beer than the traditional top-fermented brews. Today, the best pilsners are still found in continental Europe, partly because of demand and partly because it's home to the style's signature Saaz hop, Pilsen's soft water and crackery, paler malt. German and Bavarian styles tend to emphasize bitterness and spicy hop flavor. But stateside, craft brewers borrow freely from both approaches and put a more personal flare — typically more hops — on the style including Kulshan Brewing and The North Fork Brewery collaboration Plank Brothers NW Pilsner. This Northwest pilsner features crisp malt notes and a spicy, floral hop bouquet accentuated by citrus and red berry.
Anchorage Let's Go
6.4% ABV
NUMBER TWO STYLE: Hitting the scene in the early 2010s, the New England style IPA, or hazy IPA, came to fame thanks to a Vermont brewery, The Alchemist, with Heady Topper, an unfiltered double IPA that became a cult favorite. Call them hazy, New England or Northeast style; they're still all the rage. Though loaded with hops, these small-batch brews tone down the bitterness by using milder varieties like Citra and Mosaic and adding them late in the brewing process. Unfiltered, these beers are meant to be drunk young and fresh. Anchorage Brewing's Let's Go hazy IPA is brewed with El Dorado Incognito hops and Hazy Cali yeast then amped up the juice levels with a double dry hopping of Nelson Sauvin and Strata.
Breakside Cuddle Puddle
6% ABV
NUMBER ONE STYLE: Craft Beer & Brewing readers voted West Coast IPAs are their favorite style. Yes, we're talking bold, hop-forward IPAs born from the increasingly hoppy pale ales of the early '80s, and then spurred by friendly rivalries among San Diego breweries during the mid-2000s. Breakside Brewery's Cuddle Puddle, or Cud Pud, as they affectionately call it, is a Northwest version of a West Coast IPA. It's brewed with loads of thiol-derived richness from Oregon-grown Strata hops that provide big mid-palate pops of blueberry and passionfruit. They complement that with some Citra, also grown in the Willamette Valley, that blasts in with some top notes of tangerine, lime, coriander, and a floral-hay situation. They folded in a bit of Simcoe and Nelson Sauvin for some mild resin and musk, but these are just accent notes that are there to allow the Oregon hops to shine.
LINK: Peaks & Pints cooler inventory
---