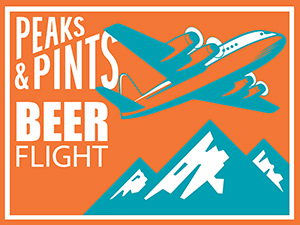 The lords have a'lept. The ladies have a'danced. The partridge has ditched the pear tree and has run away with one of the French hens. You spent months planning how to blend family, extended family, and friends into a lovely Christmas Eve experience. Peaks & Pints suggests pouring barrel-aged blends during your holiday blend. Barrel-aged beer, or beer aged in wine and spirits barrels, often develops unique, complex flavor profiles that are not found in beer stored in stainless steel. Though you might not think it, Peaks & Pints consider these barrels as ingredients. Now, take this already-unpredictable barrel aged beer and step it up a notch. Add in another variable, like another barrel aged beer, or a blend of different barrels, or perhaps a brew that is more hop-forward with a completely different flavor profile. This is where magic happens. In mixing these beers and barrels together, the brewer can make a beer greater, much greater, than the sum of its parts. It is the possibility to create something unlike we've ever tasted before. Stop by Peaks & Pints and grab these three barrel-aged beauties in a to-go flight we like to call Peaks and Pints Pilot Program: Christmas Eve Beer Blend Flight.
Peaks and Pints Pilot Program: Christmas Eve Beer Blend Flight
Fremont From The Vault (2022)
13.5% ABV
Fremont Brewing From The Vault is an exclusive blend of the Seattle brewery's barrel-aged stouts and Winter Ale featuring cinnamon, coconut, cacao, vanilla, and maple syrup flavors. It's a barrel-aged cuvee of 2019 Bourbon Barrel-Aged Dark Star, 2019 Cacao, Vanilla, and Maple Syrup Bourbon Barrel-Aged Dark Star, 2021 Coconut Cinnamon B-Bomb, and 2022 Coconut Cacao Bourbon Barrel-Aged Dark Star.
Goose Island Bourbon County 30th Anniversary Reserve Stout
14.4% ABV
Going back to the inception of Bourbon County Stout, Goose Island Beer's 30th Anniversary Stout is aged from a blend of Jim Beam barrels from their Small Batch Bourbon Collection barrels. They are then blended for a complex and balanced expression that celebrates the heritage and legacy of both brands. Expect notes of dark chocolate, vanilla, cherry, and almond.
Oakshire Hellshire X (2020)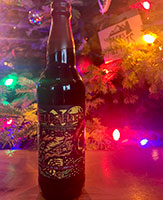 15% ABV
For those unfamiliar, Hellshire began under former Oakshire Brewing brewmaster Matt Van Wyk, now part of Alesong Brewing and Blending. The beer carried with it a mythos before it was even released, heralded by many as a continuation of Wooden Hell, a similarly styled annual release Van Wyk crafted at his previous brewery, Flossmoor Station. Hellshire X is from three imperial stout recipes, paying homage to Hellshire VI, Hellshire VII, and their 2019 Hellshire Experience beers; all gracefully aged in Basil Hayden Bourbon barrels, Blanton's Single Barrel Bourbon barrels, Rittenhouse Rye Whiskey barrels, and American Port barrels, and carefully blended for depth and expressiveness. Expect bourbon and rye spice followed by fruitiness of the port.
LINK: Peaks & Pints cooler inventory
---