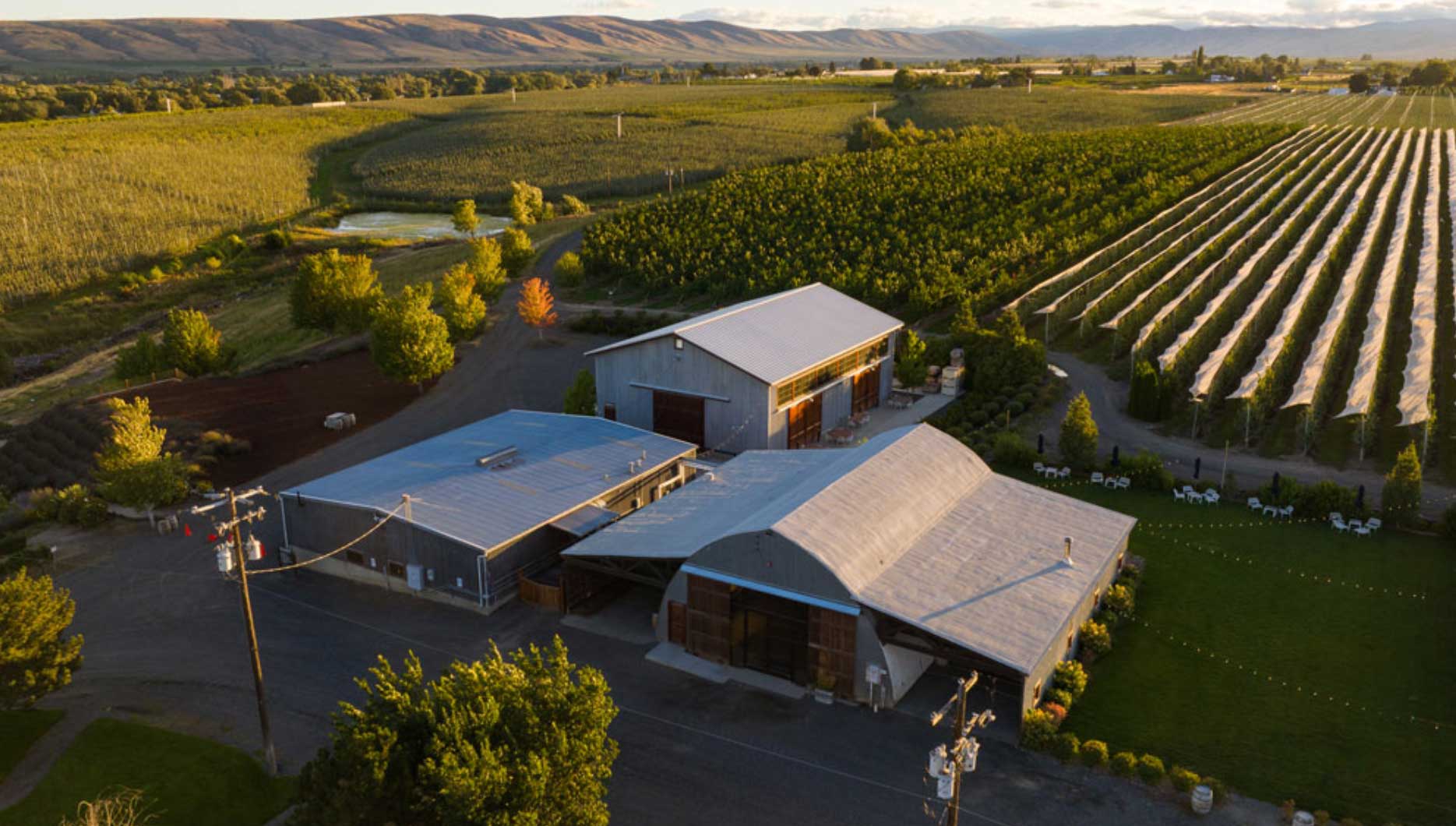 Peaks and Pints hosts Gilbert Cellars Night
Steeped in Eastern Washington's Yakima Valley history and mountaineering mythology, Gilbert Cellars is today owned by fifth-generation winemakers who are committed to building on the legacy of one of the first Gilberts in the valley, H.M. & Marion (Richey) Gilbert and their sons, Elon Gilbert, and military veteran and mountain climber, Curtiss Richey Gilbert. Peaks & Pints craft beer and cider bar, bottle shop and restaurant in Tacoma's Proctor District is also committed to Gilbert Cellars hosting the winemakers for an evening of sampling their wines Friday, Nov. 17. It's obvious Peaks & Pints is fond of peaks. We've climbed enough to feel comfortable having the word in our name. When we discovered Gilbert Cellars in the Yakima Valley is associated with 8,000-foot Gilbert Peak, we knew the wine belonged on our shelves.

Gilbert Orchards and Gilbert Peaks
Curtiss Richey Gilbert was born Jan. 11, 1894, in Illinois, the son of H.M. and Marion Gilbert. The Gilberts arrived in the Yakima Valley in 1897 and planted their first orchard in what is now Yakima. He graduated from the University of Washington in 1917 with a liberal arts degree and, as a member of the university's ROTC program, joined the U.S. Army in May that year as a lieutenant. After World War 1, Curtiss Richey Gilbert returned to his family's fruit farms in Yakima with mountaineering on his mind. He spent decades leading expeditions into the Cascade Mountains. His hiking buddy Supreme Court Justice William O. Douglas named Gilbert Peak in his friend's honor. It's the highest mountain in the Goat Rocks — a 108,023-acre wilderness that's part of the Cascade Mountain Range in southwestern Washington located between Mt. Rainier and Mt. Adams. When he wasn't climbing or leading Scout Troop 9 around Mt. Rainier along the Wonderland Trail, Gilbert successfully managed his orchard through the Depression and World War II. Two years after Curtiss' death in 1947, Cragg D. Gilbert took over the Gilbert Orchards operation from his mother and sister and ran it for nearly 40 years. In 1988, Cragg's sons Curtiss and Cragg M. took over the business with a vision to grow new things in new places in new ways, leading the business into stone fruit, cherries, new apple varieties, and organic farming. Curtiss had the inspiration to buy ideal grape-growing property near Mattawa, Washington, in 2002.
Gilbert Cellars
Cragg's two sons, Sean and Nate, are behind Gilbert Cellars launch in 2004. Sean, who worked crush at Januik-Novelty Hill in Woodinville, became the general manager until April of 2011 when he decided to run the orchards. Nate, with a degree in geology, worked with mentors and had hands-on training at Desert Hills Winery in Yakima prior to their move to Prosser. Notable Washington winemaker Justin Neufeld was brought onto the Gilbert Cellars team in 2007, but Dusty Jenkins is the head winemaker today. Sean and Nate Gilbert were also joined by their cousin Laura Rankin (Gilbert) who opened their first tasting room in the heart of downtown Yakima in 2009, and her cousin Charlie Gilbert and his wife, Gloria, joined the business in 2014 and took the family mission to another level, as sales director and general manager, respectively. Charlie met Gloria in 2011 while attending Le Cordon Bleu in Portland.
Gilbert Cellars grows more than a dozen varietals — mainly Bordeaux-style — across three AVAs: Columbia Valley, Horse Heaven Hills, and the Wahluke Slope. The Gilberts use up to 80 percent of their own yield for their overall wine production, leaving room for explore other varieties across the state. The small, boutique winery produces an average of 7,000 cases a year with each bottle featuring a portrait of Gilbert Peak, reflecting the family's values of adventure, community, and vitality.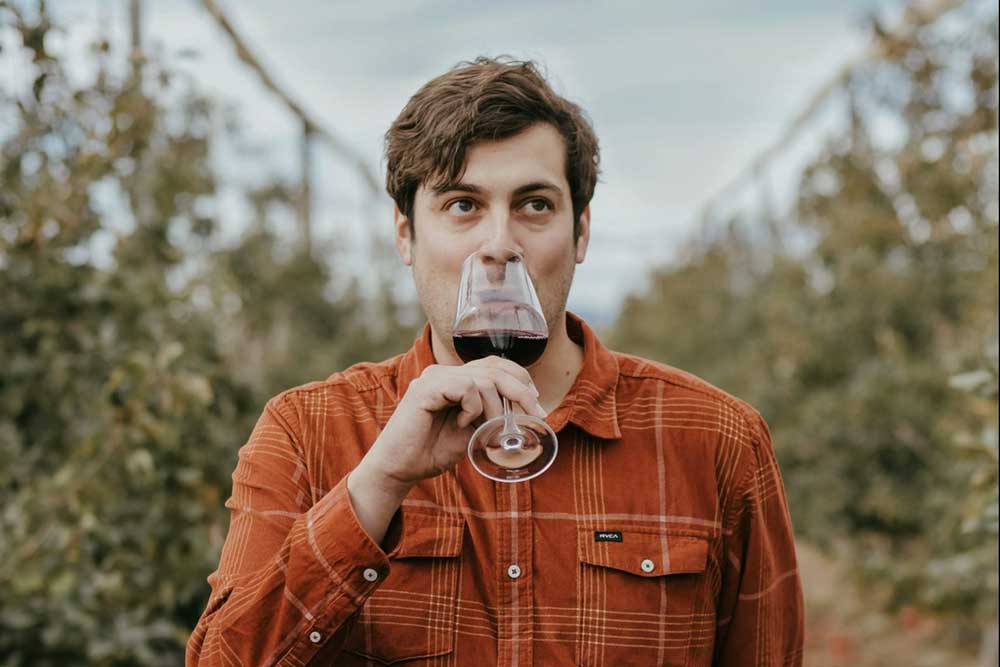 Peaks and Pints Gilbert Cellars Night
Peaks & Pints will host Charlie Gilbert and several of his Gilbert Cellars wines at 5 p.m. Friday, Nov. 17. In addition to a couple special pours, the night will center on a three-wine flight of Gilbert's Left Bank Red Blend, Unoaked Chardonnay, and Orange Riesling. The spicy and seasonal Left Bank Red Blend has notes of cedar, cassis, and coffee, a velvety palate of tart cherry and violet, with a fruity tannin finish. The Unoaked Chardonnay, already a popular pour at Peaks & Pints, hits the nose with pineapple, lychee, and lemon zest, followed by notes of apricot, Rainier cherry, and cucumber. The last flight pour, Orange Riesling, comes from Gilbert's estate on the Hackett Ranch. The unfiltered crisp sipper offers herbal notes and tropical fruit.
PEAKS AND PINTS GILBERT CELLARS NIGHT, 5 p.m. Friday, Nov. 17, 3816 N. 26th St., Basecamp Proctor, Tacoma, no cover
LINK: Peaks & Pints beer and cider cooler inventory
---