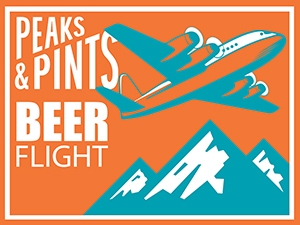 When Utah's strict liquor and beer laws changed in 2008, entrepreneurs David Cole and Peter Erickson were able to pursue their longtime dream of opening Epic Brewing — a strong beer microbrewery in Salt Lake City, Utah, like those found in their home state of California. Having started an international aquaculture company in Utah in 1992, Cole and Erickson were no strangers to food and drink (and the art of making them well), so when they teamed up with acclaimed brewmaster and fellow beer geek Kevin Crompton, the trio immediately set to work brewing a carefully curated collection of strong ales and lagers. In 2013, Epic expanded its brewery operations into Colorado by opening a second brewery in the River North district of downtown Denver. The Denver brewery offered enough space to support growing national distribution, expansion of the popular Big Bad Baptist barrel-aged beer program and the introduction of a line of sour beers. Unfortunately, Epic closed their Denver operation last December. But the Big Bad Baptist Barrel Aged Imperial Stout Series continues this year with many variants of their flagship year-round version of Big Bad Baptist, a luxuriously rich imperial stout aged in used whiskey and bourbon barrels and then infused with real coffee and cacao nibs. Today, Peaks & Pints presents an in-house flight of Epic's Big Bad Baptist culinary confection flavor variants — a flight we're calling Peaks and Pints Beer Flight: Big Bad Baptist Variants.
Peaks and Pints Beer Flight: Big Bad Baptist Variants
Epic Naked Baptist
12.3% ABV
So, what shakes at Epic Brewing? Has it become the drag for the textile-challenged? Epic's au naturel, bourbon barrel-aged version of Big Bad Baptist "Naked" is an unadulterated by coffee and cacao, which the Epic brewers have been asking for years.
Epic S'Mores Big Bad Baptist
12% ABV
This Epic Big Bad Baptist writes itself, as they say. How much do you love the marshmallow, chocolate, graham combo? Bet if we throw in a bourbon barrel-aged imperial stout, it'll make it dearer. Indeed, s'mores are a simple backyard pleasure, so we're pleased to have another excuse to get our marshmallow toast on today.
Epic Coquito Big Bad Baptist
10% ABV
If you love coconut, creamy cocktails, eggnog, and rum, chances are you love coquito. Often described as the Puerto Rican version of eggnog, the cocktail, whose name translates to "little coconut," is a decadently rich concoction made especially for the holiday season. Traditionally, the recipe starts with a blend of coconut cream, evaporated milk, and condensed milk seasoned with vanilla, holiday spices, and — of course — plenty of rum. Epic's version is 100-percent aged in rum barrels, laced with rum-soaked coconut, and finished with cinnamon and vanilla.
Epic Brewers Keep Big Bad Baptist
14.1% ABV
The base beer of this Brewers Keep Big Bad Baptist is the highest gravity beer ever brewed at Epic. Using only choice bourbon barrels and in-house techniques, they created a beer with coffee and cacao flavors only attainable through true craftmanship.
LINK: Peaks & Pints beer and cider cooler inventory
---