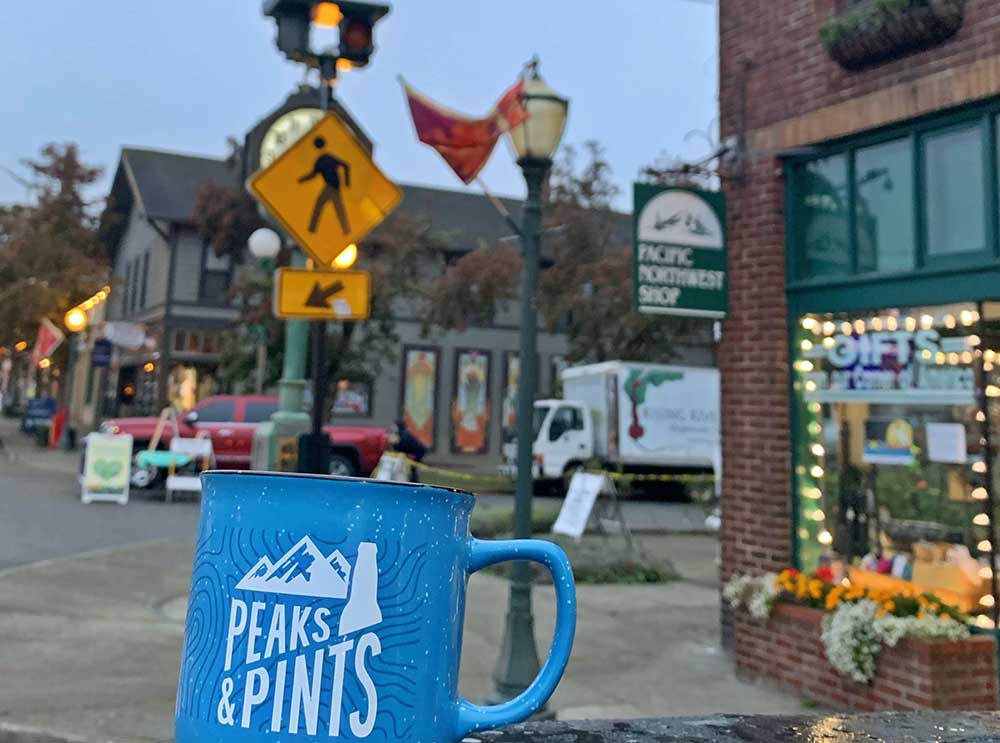 Morning Foam: Proctor Farmers Market and Top Rung Wet Line pulls
GOOD MORNING, SOUTH SOUND!
Saturday, Oct. 17, 2020 — George Wendt turns 73 today!
Cloudy, high around 60
Peaks & Pints offers Campfire Crowler fills of Top Rung Brewing Wet Line Fresh Hop Hazy IPA.
TODAY'S LOCAL STEW
The Proctor Farmers Market is back with Swiss chard, low-sugar goodness from Seeking Kombucha, a bunch of readymade bouquets, new vendor BabBa Foods Co. with their delicious BaBa's Tomato Chutney, Red Barn Organic Farm, Filbert Acres, clams and oysters from Windy Point Sea Farm, Finnriver Farm & Cidery, Tin Dog Brewing, Browne Family Vineyards and many, many others.
Join the renowned band Khu.éex', led by glass artist Preston Singletary, for a live streamed performance from The Museum of Glass to conclude the IN THE SPIRIT Northwest Native Festival at 5 p.m.
CRAFT CHOICE CLICKABLES
The Brewers Association awarded 272 medals to 240 breweries across the country during the 2020 Great American Beer Festival competition awards ceremony yesterday. The best beers in 91 beer categories covering 170 different beer styles (including all subcategories) were awarded gold, silver, and bronze medals during a virtual ceremony hosted on The Brewing Network. Of the 16 medals that Washington brewers won this year, six of them went to Bellingham breweries. (Washington Beer Blog)
Triceratops Brewing announces the return of Mrs. Voorhees, its Imperial Peanut Butter Milk Stout. Named after the murderous mother in the iconic Friday the13th film series, Mrs. Voorhees has been part of the brewery's seasonal lineup for several years now, gradually winning over beer drinkers who take pleasure in a little dread and terror. (Brewbound)
Have a great day!
---