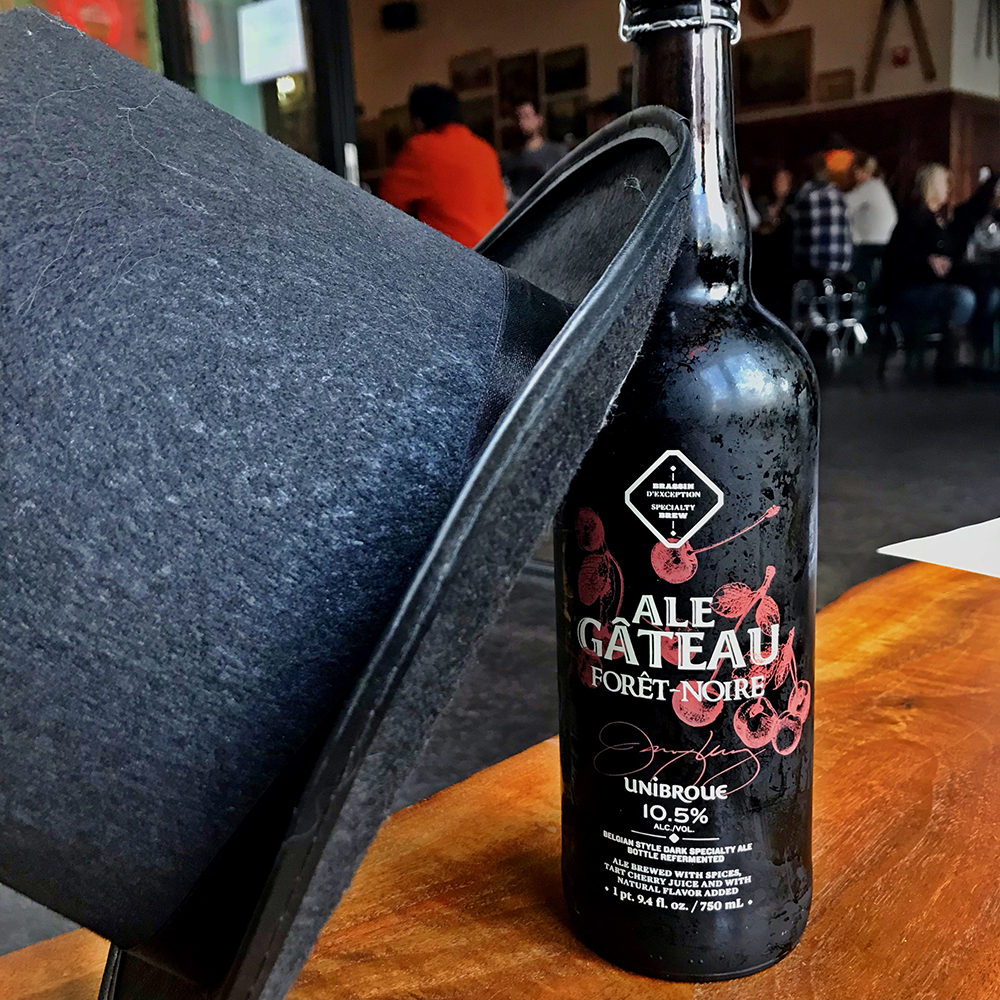 Fancy Pants Sunday: Unibroue Ale Gâteau Forêt-Noire
Let me drink cake!
I'm not going to lie. It's been day. A middle of the night Proctor District power outage set me back hours before today's Belgian beer day and all its keg coupler changes, flights to write and digital menu boards to fix. Throw in a couple flash floods, a leaking coupler, a couple crucial items not in their designated spots and a computer that interjects a string of e's 22 times a day, and I need a beer — a sweet, complex, high ABV beer.
Thankfully, every Sunday, Peaks and Pints presents "Fancy Pants Sunday," a column championing complex and delicious craft beer — more often than not a beer of high alcohol by volume.
I'm ready Fancy Pants Sunday!
Unibroue's Ale Gâteau Forêt-Noire fits the bill.
Black Forest cake has been around for ages and is a traditional German cake known for its layers of chocolate cake, whipped cream, cherries and most importantly, a clear liqueur made from sour cherries called kirschwasser. Unibroue Brewmaster Jerry Vietz has created the cake's liquid version. Ale Gâteau Forêt-Noire, a Belgian-style dark specialty ale, translates to "Black Forest cake ale" with a 10.5 percent ABV. It's meant for forgetting certain Sundays. Ale Gâteau Forêt-Noire's sweet, rich decadence hits the nose with roasted malt followed by flavors of tart cherries, cocoa beans and dark chocolate flavors, pleasantly evocative of the classic Black Forest cake.
Originally released in 2017 as a Canada-only offering brewed to recognize the 25th anniversary of the brewery in Chambly, Quebec, Unibroue's Ale Gâteau Forêt-Noire has returned as an exclusive, limited edition United States-only release with the 750ml version sitting in Peaks and Pints' cooler.
You fancy Unibroue Ale Gâteau Forêt-Noire!
---