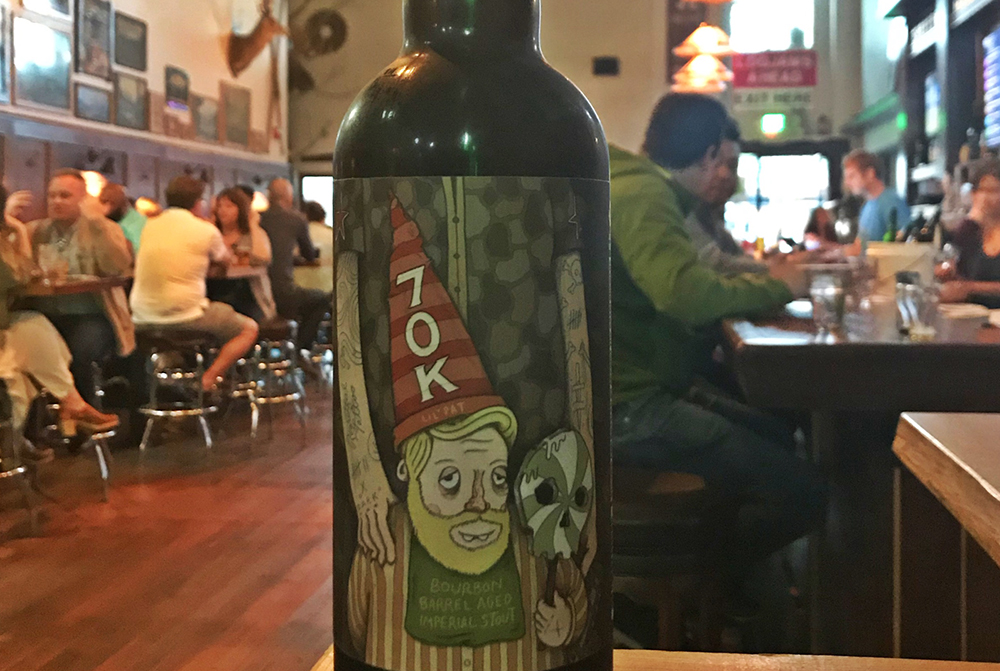 Fancy Pants Sunday: Against The Grain 70K
There are many reasons to try a beer. Perhaps you're a fan of the style. Maybe you enjoyed the beers made by the brewer at another brewery, or you heard positive things from a friend. Maybe it just sounds good. Or, as was the case with Against The Grain Brewery, the packaging caught your eye. Featuring irreverent and witty cartoon illustrations, Against the Grain's bottles are full of attitude that jumps out at you on the shelf. In 2011, Adam Watson, Sam Cruz, Jerry Gnagy and Andrew Ott opened the brewery in a former train station on Main Street in Louisville, Kentucky. The company expanded in 2017 with Against the Grain Europe with production in Germany at Brauhaus Binkert.
That's all fine and dandy, but this is the latest installment of Fancy Pants Sunday, a column that champions high ABV, complex and delicious craft beers — and Against The Grain's 70K (13.1%) fits the bill. This is essentially Against The Grain Brewery's 35K Milk Stout recipe doubled: double roasty, double chocolatey, double creamy, double delicious. Then, the Kentucky brewery aged it in Angel's Envy Bourbon barrels for notes of rich molasses, brown sugar, bourbon, roasted malts, dark sugars, oak and coffee with a bitter finish.
LINK: On tap at Peaks and Pints today
---