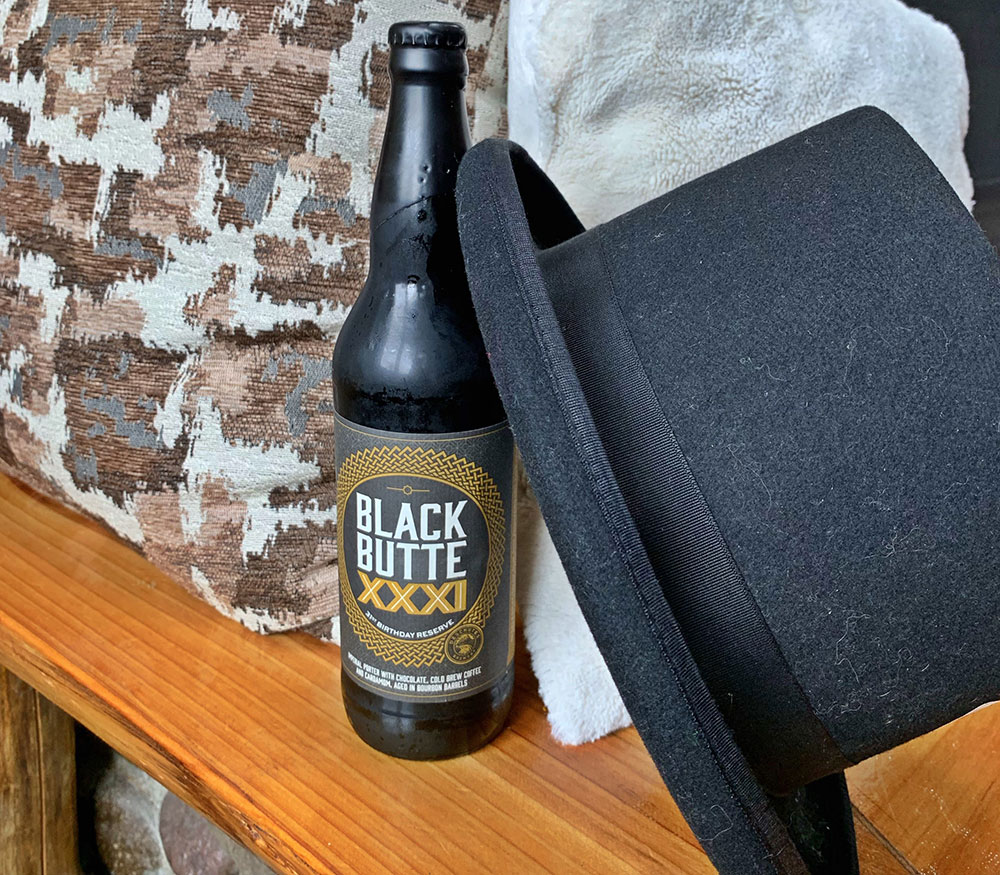 Fancy Pants Sunday: Deschutes Black Butte XXXI
This summer marks 31 years since Californian Gary Fish set up Deschutes Brewery in downtown Bend on Bond Street, back when Bond Street was a much emptier place. Deschutes has since grown to become one of the United States' representative craft breweries, distributing from coast to coast and making Bend synonymous with beer in the minds of many. Since their 20th anniversary in 2008, Deschutes has released an imperial barrel-aged double version of the brewery's flagship, Black Butte Porter, which changes every year. Today, we salute this year's version with our Fancy Pants Sunday: Deschutes Black Butte XXXI column.
Named after the Deschutes Rover, Deschutes was Central Oregon's first brewery. Fish hired John Harris (founder of Ecliptic Brewing Co.) from McMenamins. Legislation and a growing provincialism for locally crafted beers soon turned the microbrewer of Mirror Pond Pale Ale and Black Butte Porter in obscure Bend, Oregon into a macro success, as the state's largest brewer by barrel count. Deschutes Brewery is still family and employee owned, the brewery is known for brewing a diverse line-up of award winning beers including the popular Fresh Squeezed IPA, Black Butte Porter, and Mirror Pond Pale Ale. With a second brewpub in Portland's Pearl District that has become a popular destination for craft beer lovers from around the world, Deschutes Brewery now ships beer to 29 states, the District of Columbia, and internationally from its main brewing facility located on the banks of the Deschutes River.
Thanks all fine and dandy, but this isn't a Deschutes Brewery history column, it's Fancy Pants Sunday, a column where we highlight complex, often barrel-aged craft beer — and Deschutes Black Butte XXXI fits the bill. This year, Deschutes brewers were inspired by Turkish coffee and added chocolate, cardamom and cold brewed coffee from Third Rock Roastery, owned by Deschutes Brewery co-owner Scott Hughes. Black Butte XXXI is 80 percent barrel aged in oak bourbon barrels for 12 months, clocking in at 12.2 percent. The cardamom rules the hand-dipped wax bottle, with ample rich coffee and dark unsweetened bitter cocoa nibs. The booze sings "Happy Birthday."
You fancy, Deschutes Black Butte XXXI.
---