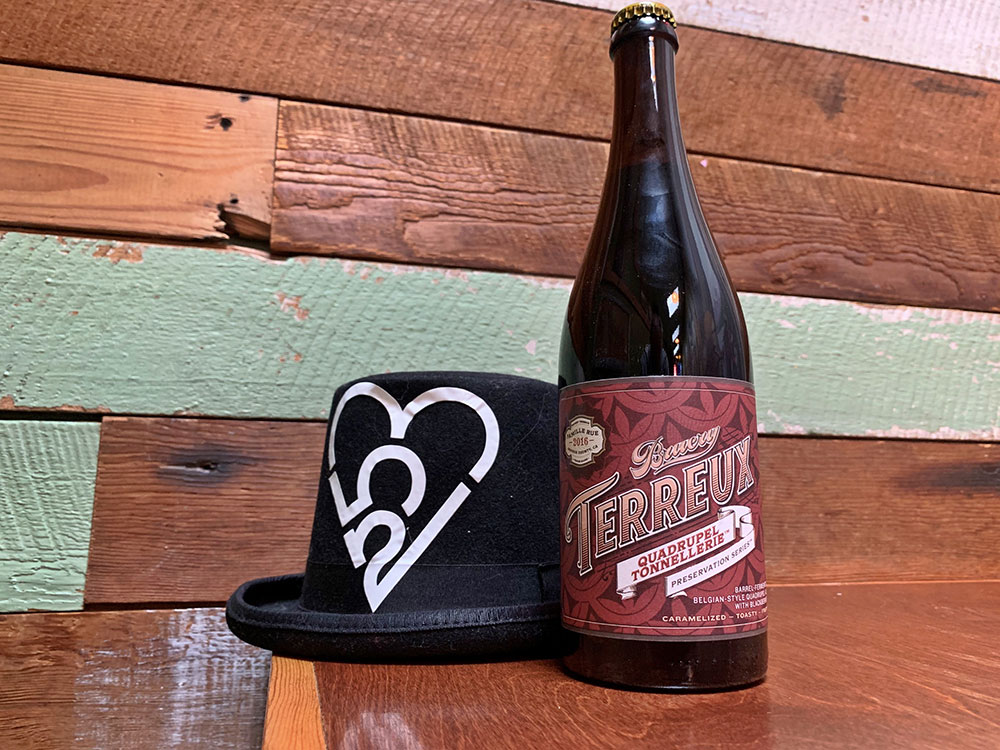 Fancy Pants Sunday: Bruery Terreux Quadrupel Tonnellerie
As a brewery famous for its experimental ales, the company's history is just as wild. Founded in 2008 by Patrick Rue, The Bruery began when Rue, a recent law school graduate and homebrewer, figured out that he loved the hobby so much, he'd start a brewery instead of studying for the Bar. Later, in 2015, Rue launched Bruery Terreux — loosely translated as "Earthy Brewery" — as a dedicated space to provide the freedom (and bacteria) to get weird with wild and sour ales. Today, Rue owns one of the largest barrel-aging programs in the business, as well as the focus of Fancy Pants Sunday: Bruery Terreux Quadrupel Tonnellerie.
Rue's Tonnellerie series showcases his "wildly traditional bière." French for "cooperage," each beer in the series shares one core trait: they were all fermented in oak. Beyond that, the recipes and styles are as unique as the cues they take from nature. Quadrupel Tonnellerie, a barrel-fermented Belgian-style quad with blackberries, is no exception. A style known for being at the more malty, complex and rich end of the Belgian strong ale spectrum, the fruit addition lends a brighter streak to what is typical of the style, lending a fruity verve, while the wild organisms from the barrel-aging give a tart, acidic cut throughout. It still boasts the typical quad notes of sweet caramel, dark fruit, fig, and complimentary undercurrents of oak, just in a more lifted, tightly wound package. The natural esters from the Belgian yeast compliment the rustic, earthy qualities derived from the barrels and piquant flavors from the fruit for a dynamic flavor profile and mouthfeel that will evolve over time.
Bruery Terreux Quadrupel Tonnellerie sits in Peaks & Pints' cooler in the California section along the bottom with the other 750ml bottles.
You fancy Bruery Terreux Quadrupel Tonnellerie.
LINK: Fancy Pants Sunday archives
---