Peaks and Pints Party Games: Bend vs Yakima
February 20 @ 6:00 pm

-

9:00 pm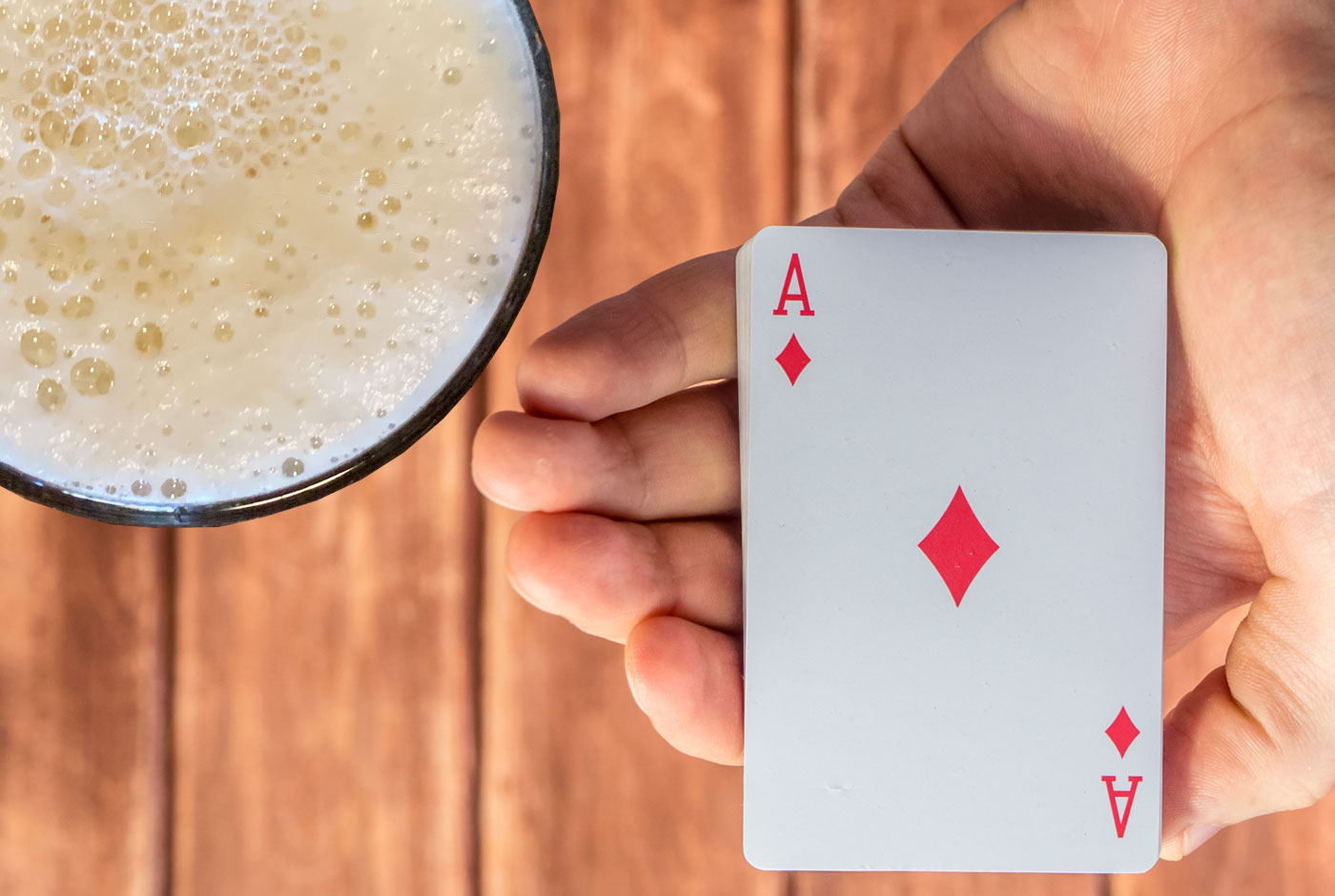 Peaks and Pints Party Games: Bend vs Yakima
Join Peaks & Pints Thursday, Feb. 20 as craft beer and cider from Bend, Oregon, battle equal boozy liquids from Yakima, Washington. Boneyard Beer and Avid Cider Co. will be on one side of our lodge with Bale Breaker Brewing and Tieton Cider Works on the other, with the warfare beginning at 6 p.m.
We can all probably agree that actual drunken warfare would not be a good time for anyone. However, adding alcohol to the innocent card game War makes for fantastic fun. Technically, the rules don't force anyone to drink, but expect plenty of prizes, and, of course, delicious craft beer and cider.
War is one of the easiest card games to learn. All you need is Peaks & Points' giant deck of cards.
Here are the rules of War:
Each craft beer regional team gets 10 cards.
Every turn, both teams flip over the top card in their deck.
Whoever draws the higher card takes both cards and puts them at the bottom of their deck (Aces are higher than Kings).
If the cards are the same number, this begins a war.
During a war each team first puts down one card upside down, and then draws another face up. Whoever wins this flip takes all the cards in the pile.
If the second draw is another match, the war continues.
Additional Rules for Peaks and Pints Party Games War:
All guests receive a raffle ticket. Two tickets will be assigned a craft beer regional team before each game. The winning team's raffle ticket recipient wins a prize.
So release the doves and let the games begin!
Peaks & Pints does not literally advise you to abuse alcohol, and remind you be an adult about this, avoid drinking for every War battle and driving, know your limit, blah, blah, blah, blah.
PEAKS AND PINTS PARTY GAMES: BEND VS YAKIMA, 6 p.m. Thursday, Feb. 20, Peaks & Pints, 3816 N. 26th St., Basecamp Proctor, Tacoma, no cover