Peaks and Pints Does Tacoma Beer Week: VIP Barrel Cruise
August 5, 2018 @ 2:00 pm

-

9:00 pm

$100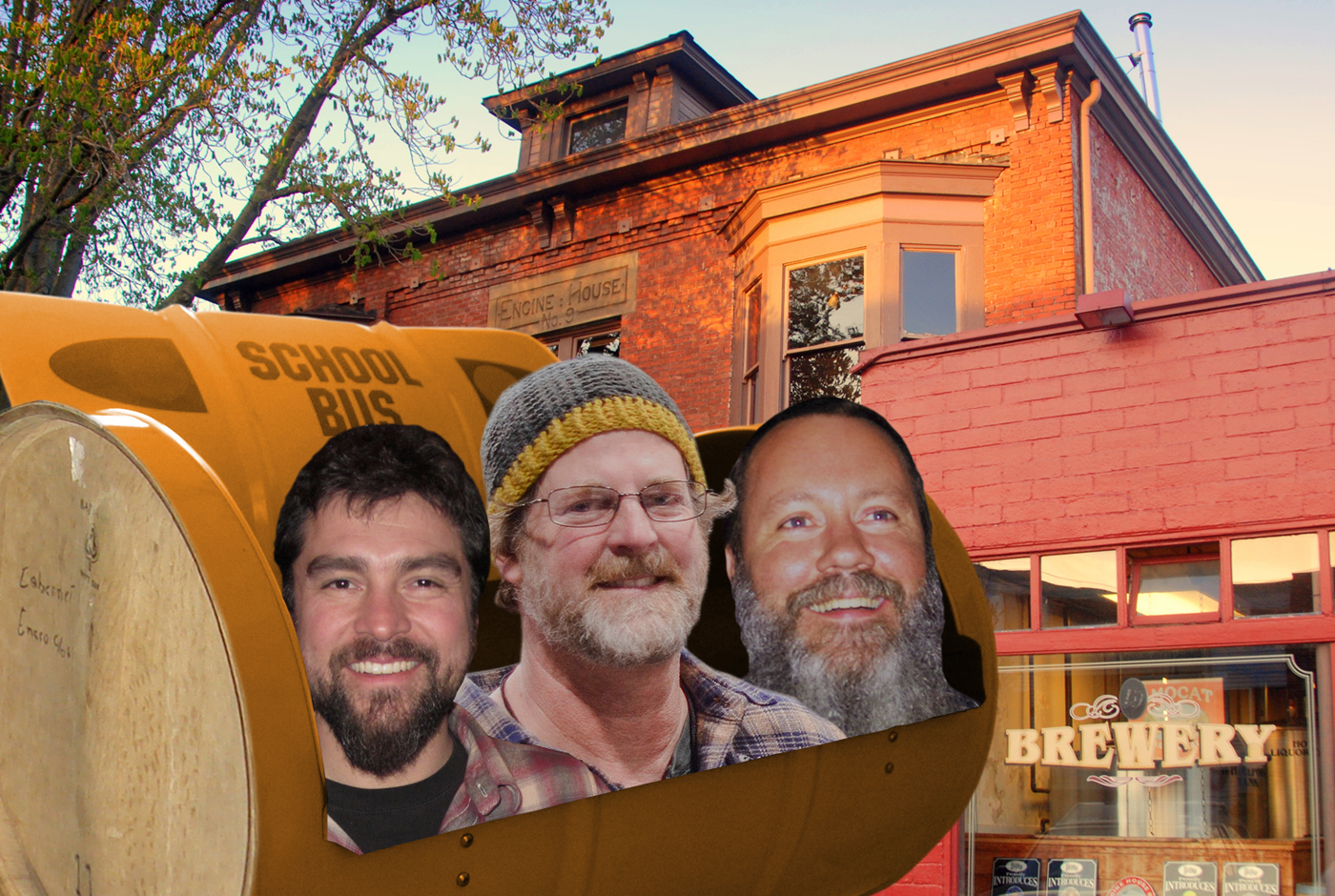 Engine House No. 9, Parkway Tavern and Peaks and Pints will take sour sophistication to the next level when the three Tacoma craft beer houses kick off Tacoma Beer Week 2018 with Barrel Cruise, a sour beer education session and bus tour featuring New Belgium Brewing Company's Wood Cellar Director Eric Salazar, Firestone Walker Brewing's live-beer program Barrelworks Director Jeffers Richardson and E9 Brewery's brewer Donovan Stewart on Sunday, Aug. 5.
Kicking off at 2 p.m. inside Engine House No. 9's upstairs lounge, three of the most prolific sour beer purveyors in the nation — Salazar, Richardson and Stewart — will lecture on the history, brewing procedure, cellaring and drinking of sour beers, forever eliminating "That's not beer" from beer lexicon and championing the Limburger cheese of beer. At 5 p.m., the 50 Barrel Cruise riders will take their newly acquired sour knowledge and put it to use drinking all the New Belgium barrel sours at Peaks and Pints before boarding the bus again for a 7 p.m. barrel sour session with Firestone Walker at the Parkway. The bus will return to the Engine House at 9 p.m. where riders loaded with new bitchin' swag, will no doubt leave their "This is like drinking a rind of a grapefruit" T-shirts in the backseat of their Uber on the way home.
Tickets for the Aug. 5 Tacoma Beer Week Barrel Cruise are $100 each, which includes several hours of education and sampling by New Belgium's Eric Salazar, Firestone Jeffers Richardson and E9 Brewery's Donovan Stewart at the Engine House No. 9. The ticket price also includes bus transportation to Peaks and Pints and the Parkway Tavern, where riders will drink New Belgium and Firestone Walker barrel-aged sours, respectively. Swag will also be included. The tour is capped at 50 tickets.
Any Barrel Cruise that starts at Engine House No. 9 is bound to be triumphant.
TACOMA BEER WEEK 2018 BARREL CRUISE, 2 p.m. Sunday, Aug. 5, Engine House No. 9, 611 N. Pine St., Tacoma, $100 tickets available at Parkway Tavern and Peaks and Pints