Tacoma Beer Week 2018: Cans For A Cause
August 6, 2018 @ 5:00 pm

-

8:00 pm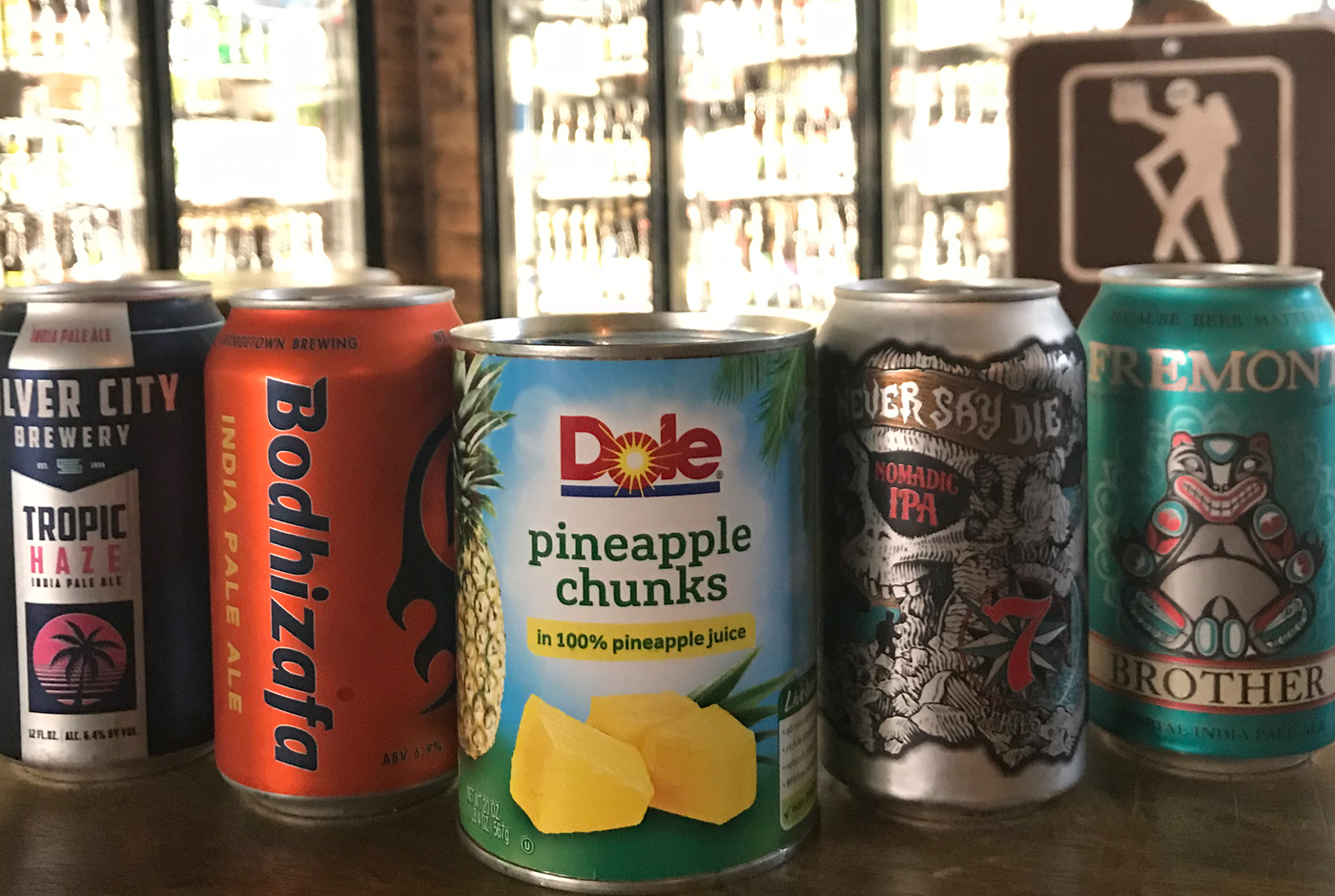 Tacoma Beer Week begins Sunday, Aug. 5, and what better way to celebrate than by helping others.
With cans.
It may be warm and sunny outside, but people are still starving right in our neighborhoods. Peaks and Pints, Silver City Brewery, 7 Seas Brewing, Georgetown Brewing and Fremont Brewing host Tacoma Beer Week 2018: Cans For A Cause, a four-day can food drive in support of the Rescue Mission. Beginning Friday, Aug. 3, Peaks and Pints will host Rescue Mission canned food. Fill the up, people. Then, at 5 p.m., Monday, Aug 3, Cans For A Cause throws on a party hat, takes more can donations and ices up craft beer cans from the aforementioned breweries to crush.
We know what you're thinking: What might be an appropriate canned food for Tacoma Beer Week 2018 Cans For A Cause?
Canned pineapple.
Remember that time you ate the core of a pineapple? It was tough, wasn't it? And the core has an enzyme caused your tongue to feel stiff and weird. Canned pineapple comes to you coreless.
In all seriousness, food banks have been struggling. Silly as these suggestions may be, they're a start. Rescue Mission need nonperishables that aren't packaged in glass and haven't been opened. Sources of protein and vegetables are always needed. Don't just donate the crap that's been sitting in your cabinets that you won't eat. No one wants your 3-year-old can of pumpkin-pie filling any more than you do. Make sure what you're donating hasn't expired and is something you'd be willing to eat.
TACOMA BEER WEEK 2018: CANS FOR A CAUSE, donate Aug. 3-6, party at 5 p.m. Monday, Aug. 6, Peaks and Pints, 3816 N. 26th St., Basecamp Proctor, Tacoma