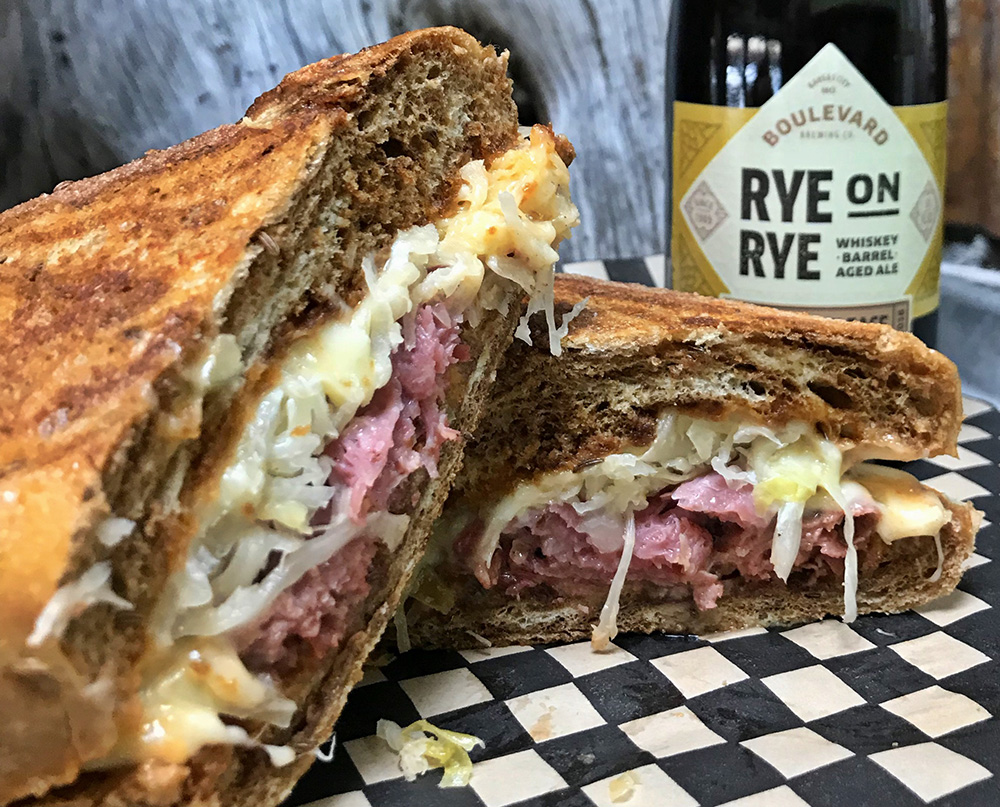 While most beer is brewed with barley, the addition of a percentage of rye in the grain bill can add a welcome layer of aroma and flavor. If you want a master class in rye's many faces, Rye on Rye from Kansas City, Missouri's Boulevard Brewing offers a delicious lesson. The base style — a rye beer fermented with Scottish ale yeast—combines two-row malt (standard barley malt) with English crystal and German rye, plus a few other specialty malts sprinkled in like seasoning. To double up on the rye angle, that beer is aged in Templeton Rye whiskey barrels for six to 18 months. Once the aging process is all said and done, "optimal barrels are selected and blended with 33% fresh beer to create a delicate balance between spicy, slightly boozy rye whiskey barrel characters and the base beer." Those that partake in the finished Rye on Rye can expect a warming (12% ABV), medium bodied experience characterized by notes of spicy, fruity rye malt, rye whiskey, vanilla, toffee, charred oak, caramel and balancing hop tones that are earthy, herbal and citrusy.
Whiskey drinkers, this should all be up your alley.
Peaks and Pints Reuben sandwich eaters, this should ALSO be up your alley.
Rye on Rye … on rye? Indeed. At the risk of seeming redundant, we suggest pairing it with our Reuben sandwich. A rye beer with a hint of rye whiskey aroma, alongside thinly sliced brisket pastrami, creamy Havarti, sauerkraut and housemade 1000 on rye?
Rye not?
---