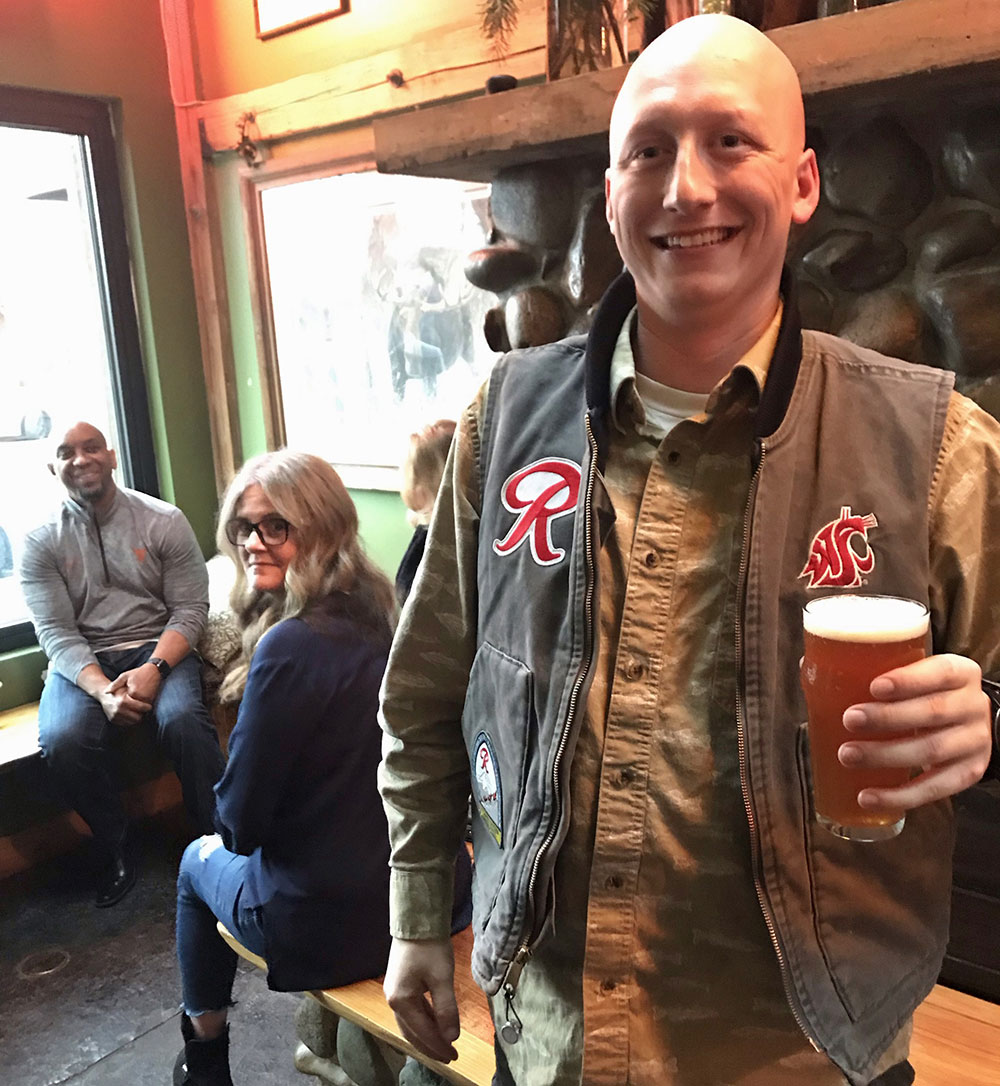 Andrew Foreman Cool Camp: Little Gee Lake
Created by colliding tectonic plates, and carved by glaciers and ice, Washington state offers about 1,600 high lakes at elevations of more than 2,500 feet above sea level in western Washington. The fishing is spectacular in these high elevation gems but the experience is punctuated by beautiful, natural campsites, hiking, and breath-taking vistas.

"I catch a book trout every time drop a line in Little Gee Lake," explains Andrew Foreman from his bar stool at Peaks and Pints craft beer bar. Foreman and his hiking buddy, Connor McCleod, have hiked up to Little Gee Lake for the past four years, hitting the "honey hole" in the Mt. Baker-Snoqualmie National Forest twice a month in the summer. "It's our cool camp."
Cool camp?
Peaks and Pints has been surveying beer industry folks and customers on where their favorite cool camp sits; in conjunction with our Cool Camp IPA we brewed at Double Mountain Brewery in Hood River, Oregon. Double Mountain brewer Matt Coughlin and Peaks and Pints staff brewed our house beer, Cool Camp IPA, named after Coughlin's favorite spot to camp in the Olympic Mountains. It's an IPA built for adventure. Dank evergreen and ripe citrus lead an adventurous crew wandering through a rainforest of pines. Discover the Cool Camp IPA backstory and recipe here.
"The trail to Little Gee Lake is only 2 miles or so," adds Foreman," but we hike the dirt road leading to the trailhead for a 5-plue-mile journey to the brook troutravaganza."

The moderate hiking trail is guaranteed to be open March until October, but Foreman and McCleod camp at Little Gee Lake in the winter, too, adding another 9 miles to their hike in due to winter conditions on the road.
"The road is almost always closed is the winter, but's it's still accessible," says Foreman, "even when the snow piles up."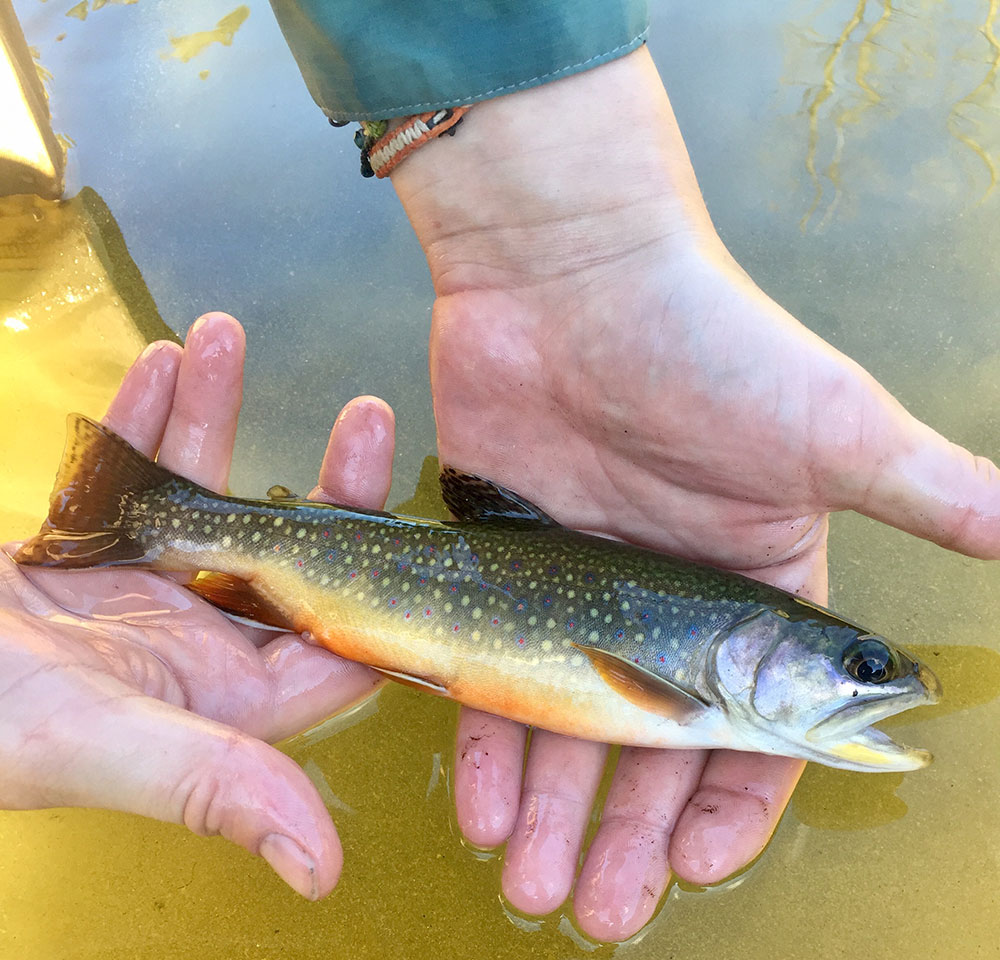 Little Gee Lake is an extremely small, clear lake at just 2 acres, but it promises all the beauty, all the brook trout and possibly rainbow trout. It's shallow, except on the northwest side where vertical rock peaks through timber cover. The east and west sides have friendlier hills. All shores can handle your camp stool and craft beer can; but the east and west slopes are more fishing friendly with grass patches. On a clear day the reflections on this lake are amazing.
Though it's not technically a campground, the area around Little Gee Lake offers some of the best free dispersed camping in Washington.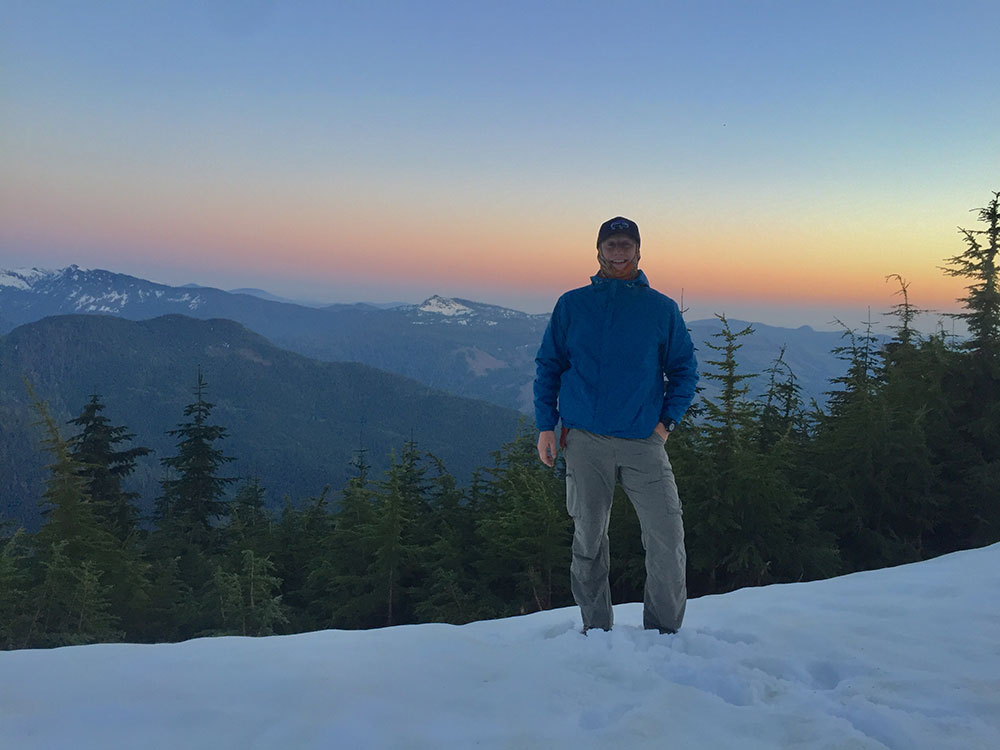 "Little Gee Lake is definitely cool," says Foreman. "Besides the excellent fishing, I love this beautiful spot because it's easy to access and it's not crowded."
LINK: Peaks and Pints cool campers
LINK: Story behind Peaks and Pints Cool Camp IPA
LINK: Peaks and Pints Weather Guy hiking reports
---