Morning Foam: Georgetown Rocketman, Stone vs Keystone, Cat Valley
GOOD MORNING, SOUTH SOUND!
Thursday, March 28, 2019 — Lady Gaga turns 33 today!
Peaks and Pints Weather Guy has the forecast for the Lake Serene and Bridal Veil Falls area.
Today's Morning Foam was compiled while watching a pigeon jam to "Blurred Lines."
PEAKS AND PINTS DRAFT HIGHLIGHTS
BUSHIDO BROWN, Loowit Brewing: A dry hopped double brown ale with robust notes of toffee, cocoa, and caramel accompanied by a balanced hop bite accentuated by the generous dry-hop. 6.8%
ROCKETMAN, Georgetown Brewing: Rocketman's cloudiness can make this style easy to recognize: New England IPA. Hazy to the point of opaqueness, the cloudiness is most likely due to the use of high-protein malts, including white wheat and English ale yeast that remain suspended in the beer. Most beer styles call for yeast to be filtered or to naturally settle out of the final product, but Rocketman embraces it. The result is a rounder, softer body than dry West Coast IPAs; and though generously hopped, Rocketman blasts off with aromas of pineapple and oranges that are complemented with a melody of tropical flavors, you don't get a ton of bitterness. 6.3%
CRAFT CHOICE CLICKABLES
San Diego might be California's beer Mecca, but there are some other incredible destinations to check out. The Orange and Los Angeles county breweries are producing some killer beers, but the traffic moving around those areas can overwhelm. So what about Sacramento? Traffic is nonexistent, compared to SoCal standards. The scene is continuing to grow, the beers are some of the best in the state, and the food is definitely on point.
Score one for true independent craft beer as the Stone vs Keystone lawsuit continues. Yesterday, the court issued its order regarding Stone's preliminary injunction motion against one of the world's largest beer conglomerates, MillerCoors.  It confirmed "Stone's mark to be commercially strong and recognizable," deserving of "strong protection." What does this positive ruling mean for Stone and craft beer?
A craft brewery from northern Iowa tops the new list of the "50 Fastest Growing U.S. Craft Brewers" compiled by the Brewers Association, the not-for-profit trade group representing U.S. craft brewers. …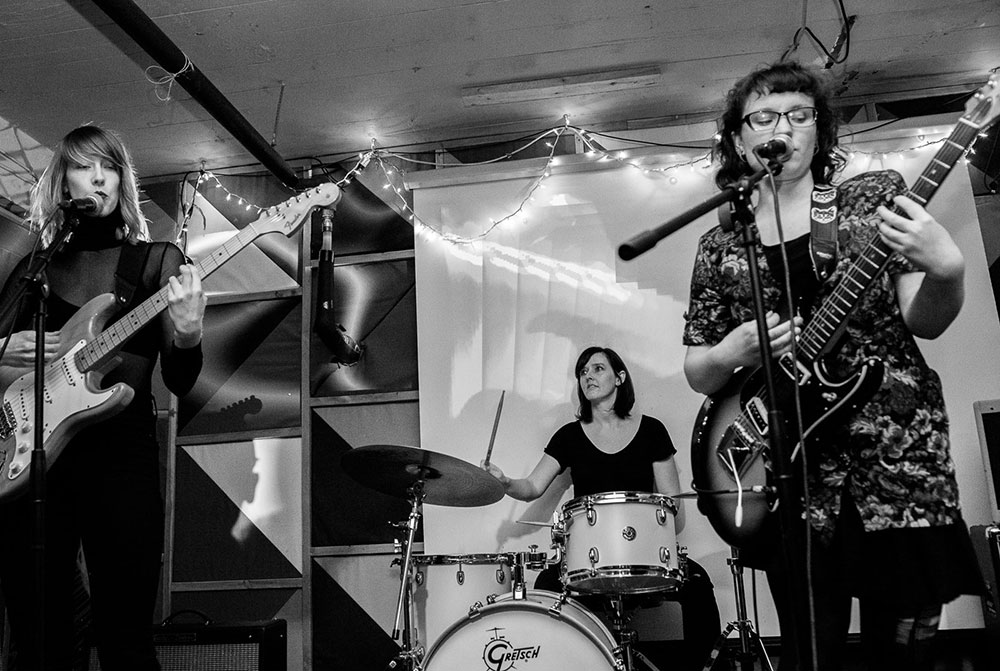 TODAY'S LOCAL STEW
JOHN O'GARA MEMORIAL BARLEYWINE WEEK, Parkway Tavern: If you ask a beer historian about barleywine, they may quarrel with the broad classification, perhaps preferring something more suited to the quaff's complexities. Fortunately, not everyone who savors well-crafted beer is hung up on the semantics of suds; they merely want a well-sourced beverage that demands another go. To this end, there is the John O'Gara Memorial Barleywine Week at the Parkway Tavern. Each day this week barleywine-o Sean Jackson offers five or so different barleywines. And don't fret about the lingo. After all, by your third helping of this high-octane stuff (barleywines usually range between 8 and 15 percent alcohol by volume), you're unlikely to care what fussy cicerones want to call it. You'll just want more. 11-1 a.m., no cover, 313 N. I St., Tacoma
CAT VALLEY, The Valley: Cat Valley is an all-female, feminist surf pop-punky trio who write songs about cat-calling, misogyny, and trying to get off in our modern day patriarchy. Cat Valley features dreamy/haunting harmonies from Abby Hegge and Whitney Flinn's vocals with melodic guitar lines and crunchy tones. 8 p.m., 1206 Puyallup Ave., Tacoma
---