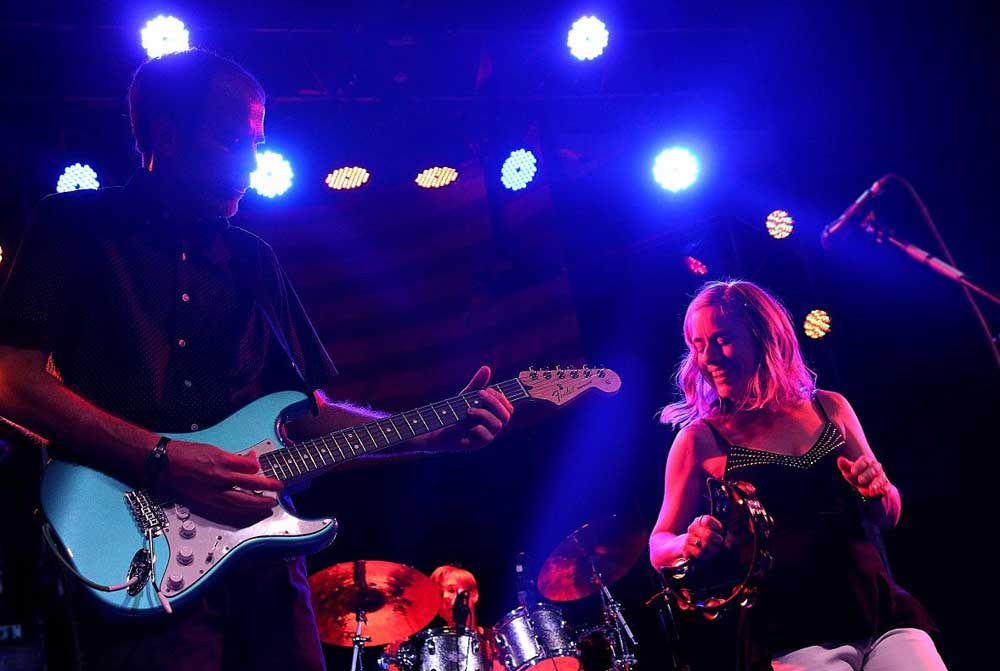 6-Pack of Things To Do: Wednesday August 12 2020
6-Pack of Things To Do: Wednesday August 12 2020 is your key to a screamingly successful hump day of fun within easy driving distance.

MUSIC: Louie G's Pizza's brick oven creates delicious calzones and pies. The brick oven doesn't kill the virus. Owners Katherine McDonough and Peter John Kesling will serve their last slice Aug. 29, but not before having some fun. The Fife pizzeria and music club hosts bands Watch Rome Burn and The Whole Bolivian Army one last time tonight. The free, all-ages show will be strategically social distanced, or you can stream it on Louie G's Facebook page. 8:30 p.m., 5219 Pacific Hwy E., Fife


BEER FLIGHT: As Peaks & Pints has noted the past three days; Tacoma Beer Week isn't happening this year. But, you have enjoyed three days worth of local beer and cider as we have refused to let go of the beer week and have offered local to-go flights. Today, we keep the Tacoma drive alive with a to-go flight straight outta Tacoma's Historic Brewery District. The area between South 17th Street to South Tacoma Way on the east side of downtown Tacoma was once home to some of the most productive and influential beer making facilities of the pre-prohibition Northwest. Today, breweries continue to make delicious craft beer. Take home four of those breweries in the Peaks and Pints Pilot Program: Tacoma Historic Brewery District On the Fly to-go beer flight.

MOVIE: Dick Rossetti, he of Twink the Wonder Kid fame … not to mention Squirt and Guns 'n' Rossetti notoriety, has release a short film on Youtube. Of course, Rossetti, on a mainstream level, probably gained the most attention as a DJ on 107.7 FM The End … back when anyone actually listened to it. It was a different time. And Rossetti is a different dude. Anyway, the film is called "socks on" by Cecil Paddington-Flood, and it's about making love with socks on. Fun fact: Rossetti's sideburns are made of real cat hair. Check it out on Rossettibook or Rossettitube.

MARKET DAY: The Steilacoom Farmers Market has waterside views of the Puget Sound and an array of vendors. We offer fresh vegetables and fruits from local farms. There are specialty food items like honey and gourmet blends of olive oils. We have an abundance of food vendors serving meals and desserts from their unique menus. 3-7 p.m., corner of Lafayette and Wilkes, Steilacoom

OLYMPIA TOUR: "It's the water." No matter if you're a full-blown alcoholic or not, you're likely familiar with the famed Olympia Beer motto of yesteryear. Whether describing the easy-to-drink suds that helped make the town famous, the Bud Inlet that helps give it character and beauty, the artesian wells that pump vitality into downtown, or simply the constant drizzle, there's a reason "It's the water," has outlived production of the iconic beer it was coined to sell. After all these years, it's still the water. Pretty Gritty Tours offers a free online virtual tour of Olympia before it was our state's capitol when it was just the water. Enjoy it while sipping an Olympia-made Whitewood Cider Newtown Pippin cider from the Peaks & Pints cooler. 8 p.m., Pretty Gritty Tours Facebook Live

MOVIE: A Thousand Cuts, a new documentary from Filipino-American filmmaker Ramona S. Diaz, tracks Philippine journalist and leader of the independent Rappler news organization Maria Ressa's dual life in recent years. She's seen smiling while accepting international media awards and praise from the likes of George Clooney, then grimly facing down online harassment, legal action and real world threats for Rappler's reporting on extradjudicial killings in President Rodrigo Duterte's drug war. Stream it from The Grand Cinema's Virtual Screening Room while enjoying a Culmination Invisible Forces hazy IPA from the Peaks & Pints cooler. $12, The Grand Cinema Virtual Screening Room
LINK: Receive the Peaks & Pints 6-Pack of Things To Do via newsletter
---