6-Pack of Things To Do: Friday, Nov. 17-Tuesday, Nov. 21 2023
Try My Flugelhorn, Charlie Brown won't screen this coming week but, of course, A Charlie Brown Thanksgiving will, though, with the sad kids-can't-cook meal of toast, popcorn, pretzels, and jellybeans. OK, we get the joke. But even this makes no sense. Toast, we get. Pretzels, fine. But what kid gets to make his own popcorn (especially in 1973)? And where in the hell does one find jellybeans in November? Were these left over from the Easter Beagle? Good grief! Oh, well, onto six things to do this week. Happy Thanksgiving!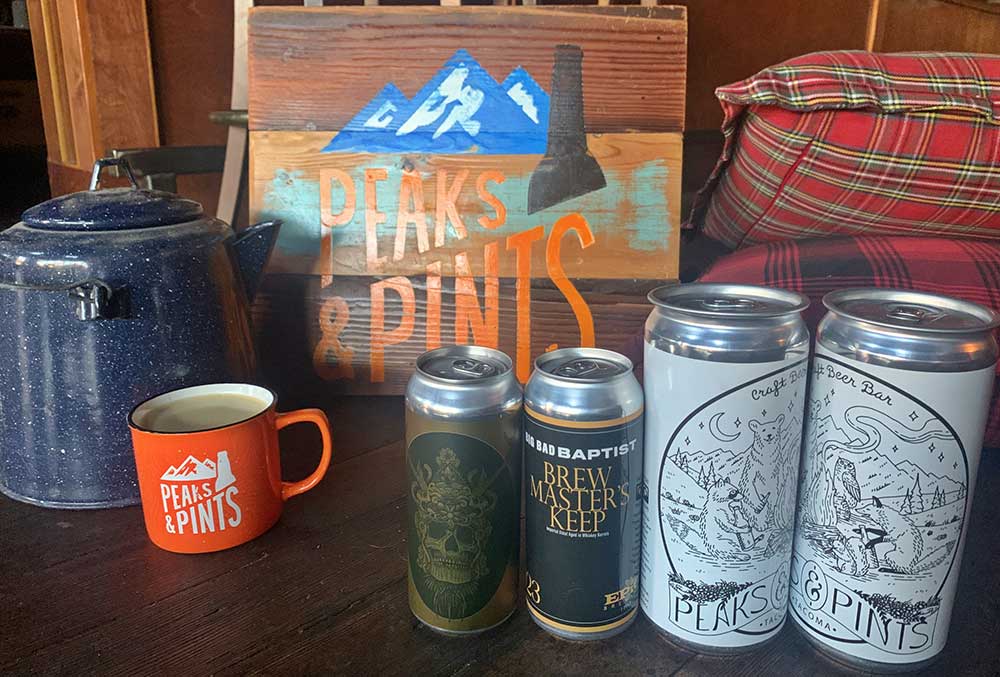 FRIDAY, NOV. 17, BEER FLIGHT: File Under: Things that get you buzzed. Like many folks, you might be a slave to chemical rituals. Caffeine in the morning, and booze at night. In the name of efficiency, Peaks & Pints recommends combining the two at every opportunity. The pairing of roasted barley with roasted coffee is so natural; it's almost surprising these stouts and porters didn't catch on sooner. But coffee beers didn't really start to percolate until the mid-'90s. But almost no one argues with the inspiration — porters and stouts tend to rely on a roasty malt bill already, conjuring subtle coffee aromatics and flavors, especially in the finish. If you mean business, and want two buzzes in one (no, they don't cancel each other out…), then pull up a chair to Peaks and Pints Beer Flight: Coffee. 11 a.m. to 11 p.m., 3816 N. 26th St., Basecamp Proctor, Tacoma, no cover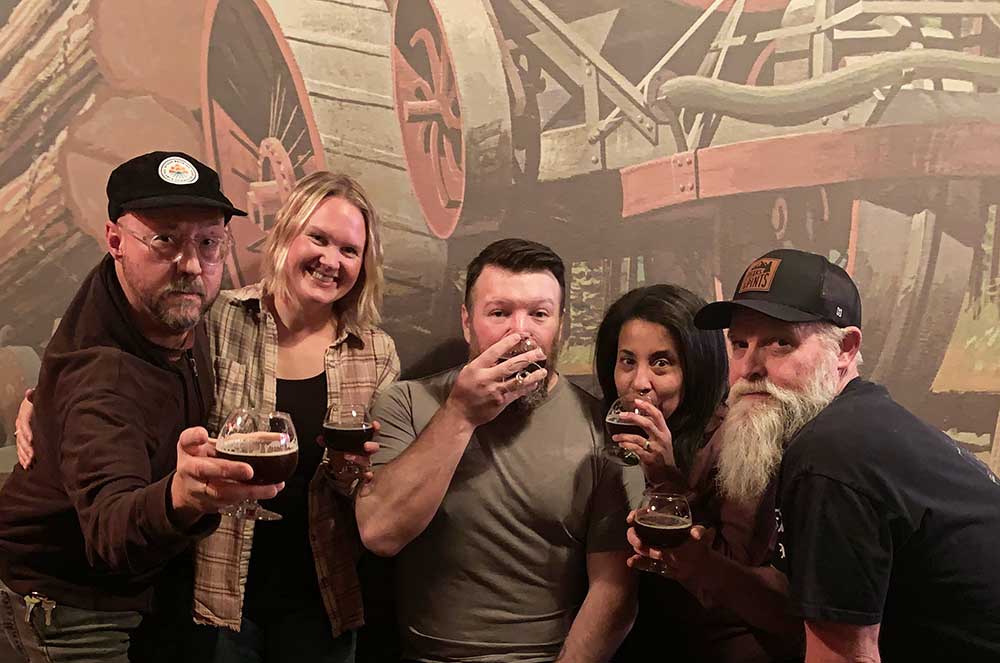 FRIDAY, NOV. 17, BEER PODCAST: A Dark Mild, Schwarzbier, Black IPA, Milk Stout, Baltic Porter, and Barrel-aged Imperial Stout walk in for a performance review. The reviewers leave slurring their words. Welcome to Grit & Grain Episode 71! We pivoted this week, cracking open a prime example from each dark beer style. Between declarations of coffee, toffee, licorice, chocolate, and dark fruit notes, we discuss dark beer parameters such as Baltic states history, grains, malt kilning, beer color measurements, Maillard reactions, color changes during the brewing process, and other alcohol versus color misinformation. To listen to Grit & Grain Episode 71, and previous Grit & Grain Podcast episodes, visit gritandgrainpodcast.com, or search your favorite podcast mediums, including Channel 253. Cheers!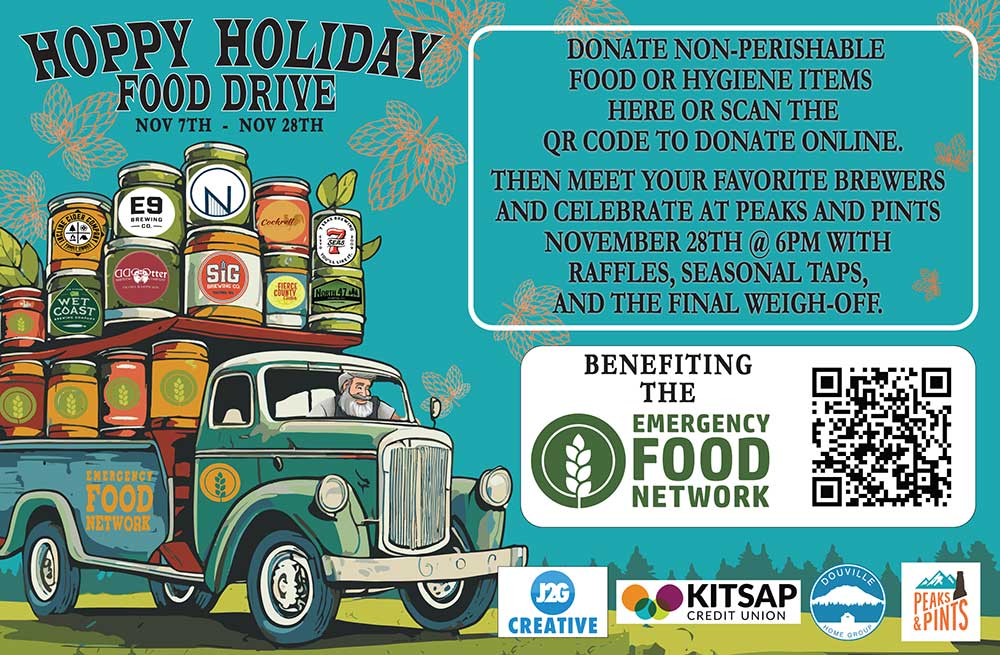 FRIDAY, NOV. 17-TUESDAY, NOV. 28, FOOD DRIVE: The holiday season is a time to be charitable, and there are scores of specific ways to donate in Pierce County this winter. Usually, that means donating cash, but that isn't the only way to help our fellow neighbors. Douville Home Group, in partnership with Peaks & Pints, has kicked off the fifth annual Hoppy Holiday Food Drive, where Pierce County breweries and cideries come together to support the Emergency Food Network. Through Nov. 28, 10 breweries and cideries will collect non-perishable food items and hygiene products to be distributed to thousands of Pierce County residents in need. Then join the breweries, ciders, Emergency Food Network, and Douville Home Group at Peaks and Pints on Giving Tuesday, Nov. 28, for a final weigh-in, announcement of our Hoppy Holiday Tap Handle Trophy winner, and raffle drawings for sweet brewery swag.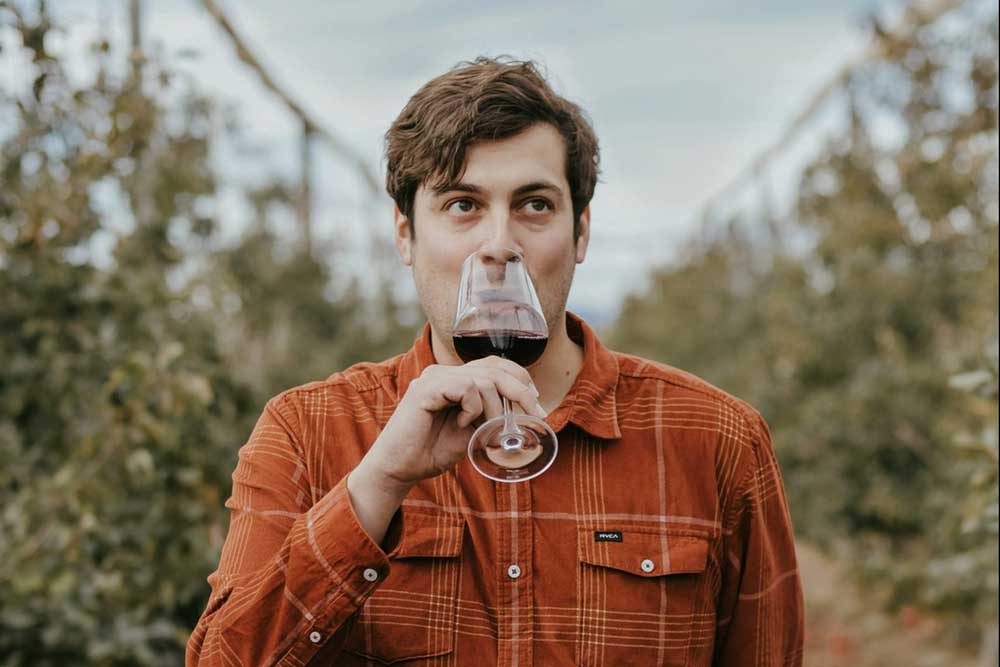 FRIDAY, NOV. 17, WINE NIGHT: Steeped in Eastern Washington's Yakima Valley history and mountaineering mythology, Gilbert Cellars is owned today by fifth-generation winemakers who are committed to building on the legacy of one of the first Gilberts in the valley, H.M. & Marion (Richey) Gilbert and their sons Elon Gilbert and military veteran and mountain climber, Curtiss Richey Gilbert. Peaks & Pints will host a younger Gilbert, Charlie, and several of his Gilbert Cellars wines Friday, Nov. 17. In addition to a couple special pours, the night will center on a three-wine flight of Gilbert's Left Bank Red Blend, Unoaked Chardonnay, and Orange Riesling. The spicy and seasonal Left Bank Red Blend has notes of cedar, cassis, and coffee, a velvety palate of tart cherry and violet, with a fruity tannin finish. The Unoaked Chardonnay, already a popular pour at Peaks & Pints, hits the nose with pineapple, lychee, and lemon zest, followed by notes of apricot, Rainier cherry, and cucumber. The last flight pour, Orange Riesling, comes from Gilbert's estate on the Hackett Ranch. The unfiltered crisp sipper offers herbal notes and tropical fruit. 5 p.m., 3816 N. 26th St., Basecamp Proctor, Tacoma, no cover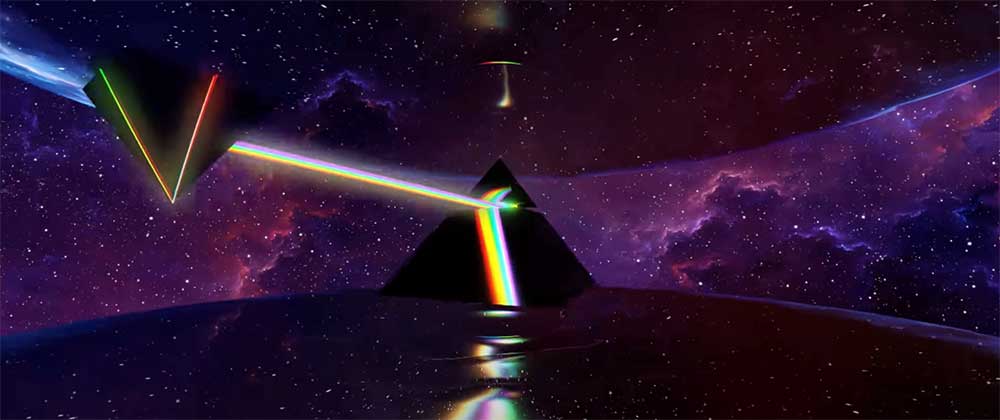 FRIDAY, NOV. 17-SATURDAY, NOV. 18, PLANET FLOYD: Pink Floyd's iconic album, The Dark Side Of The Moon, originally released in March 1973, turns 50, and what more fitting a place to celebrate it and experience it than in a Planetarium, through the music set to visuals. With the help of modern technology, the idea of a show combining breath-taking views of the solar system and beyond, played out to 42 minutes of The Dark Side Of The Moon in surround sound, has been embraced by the band. NSC Creative have led the visual production efforts, working closely with Pink Floyd's long time creative collaborator Aubrey Powell from Hipgnosis. Each song has a different theme; some futuristically looking forward and some a retro acknowledgment to Pink Floyd's visual history, all relating to a time and space experience, embracing up to the minute technology that only a Pierce College Science Dome can offer. A truly immersive and all-encompassing surround sound and visual treat that will transcend reality and take you way beyond the realms of 2D experience Friday and Saturday. You can't have your pudding 'til you eat your meat, so leave the Wizard of Oz at home, Clyde. 7:45 p.m. Friday, Nov. 17, 6:30 p.m. Saturday, Nov. 18, Pierce College Science Dome, Pierce College Fort Steilacoom, Rainier Building, Room 263, 9401 Farwest Dr. SW, Lakewood, $15 tickets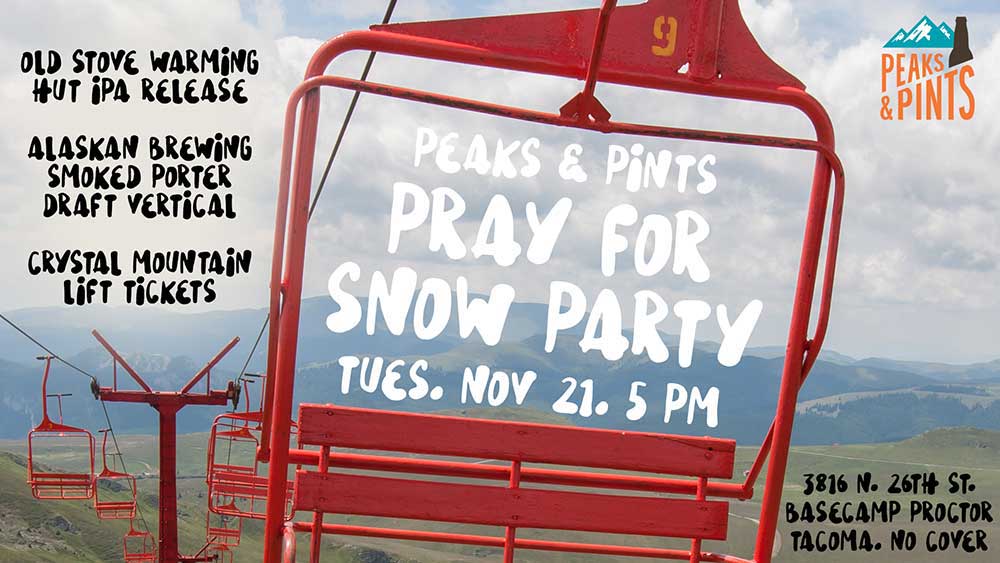 TUESDAY, NOV. 21, PRAY FOR SNOW: Peaks & Pints will throw a Pray For Snow Party Tuesday. We need to pray for snow! The National Oceanic and Atmospheric Administration (NOAA) released its winter weather outlook, favoring classic El Niño conditions for Washington state. El Niño is a climate pattern associated with warmer-than-normal sea surface temperatures in the Pacific Ocean. It generally leads to higher chances of warmer temperatures and drier conditions in the Pacific Northwest. Winter will be warmer and much rainier than normal, with below-normal snowfall. Ugh, we seriously need to pray for snow! Let's all think about snow, snow sports, and drink beer together. Peaks and Pints invites you to group hug over this serious situation, check out the winter IPA Old Stove Brewing brewed for us, Warming Hut IPA, enjoy a four-year Alaskan Brewing Smoked Porter vertical on tap, and win some swag, including lift tickets to Crystal Mountain. Proceeds from the event will go the Crystal Mountain Ski Patrol. Will the praying for snow work? Does it ever work in Washington? That's not really the point. 5 p.m., 3816 N. 26th St., Basecamp Proctor, Tacoma, no cover

LINK: Receive the Peaks & Pints 6-Pack of Things To Do via newsletter
---
Category:
6-Pack of Things To Do
,
Beer Line Blog
,
Craft Beer
,
Events and Festivals
,
Grit and Grain Podcast
,
Peaks and Pints Lodge Meetings
,
Proctor District
,
South Sound
,
Tacoma events
,
Taps Takeovers
,
Wine