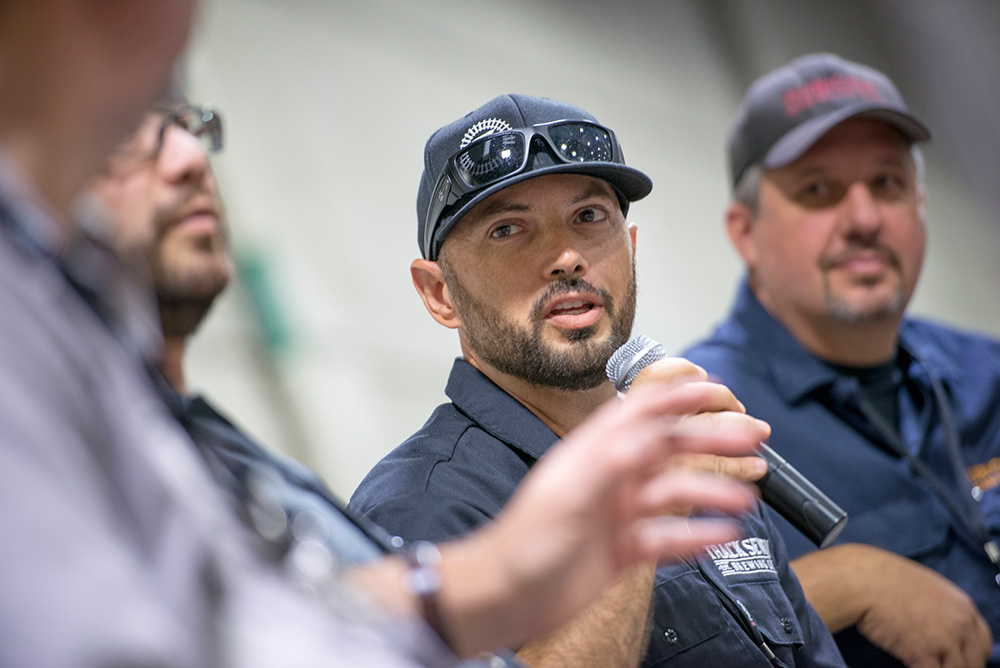 Welcome Track 7 Brewing to Washington state
Was I listening to Track 7 "Sloop John B" off Pet Sounds when I stopped at Portland's Great Notion Brewing on my way the California Craft Beer Summit in Sacramento Sept.10, 2015?
Was I listening to Track 7 "She Said She Said" off Revolver when I stopped for lunch at Eugene's Hop Valley Brewing that same day?
Was I listening to Track 7 "Highway 61 Revisited" when I planned my next day's driving route to Sacramento over a Widowmaker Double IPA at Fall River Brewing in Redding, California?
I don't recall.

I certainly was listening to Track 7, the man — Sacramento's Track 7 Brewing Co. co-owner Ryan Graham — during the Sacramento Brewers Panel at the California Craft Beer Summit. Graham, Rubicon Brewing owner Glynn Phillips and New Helvetia Brewing owner Dave Gull described their blossoming craft beer scene and the trials and tribulation of opening new breweries. Main takeaway: Sacramento beer is awesome. In the previous five years up to the Summit, Sacramento breweries had grown by nearly 400 percent. There were more than 40 within a 50-mile radius of downtown. Today, there are 50 breweries operating in and around the city, and many of them source their ingredients locally, ensuring unique flavor profiles. Track 7 is consistently named the city's most popular brewery.
Saturday, Feb. 10, you and I will be listening to all the Track 7's as we celebrate Track 7 Brewing Company's launch into Washington state with six of the brewery's craft beers on tap at Peaks and Pints.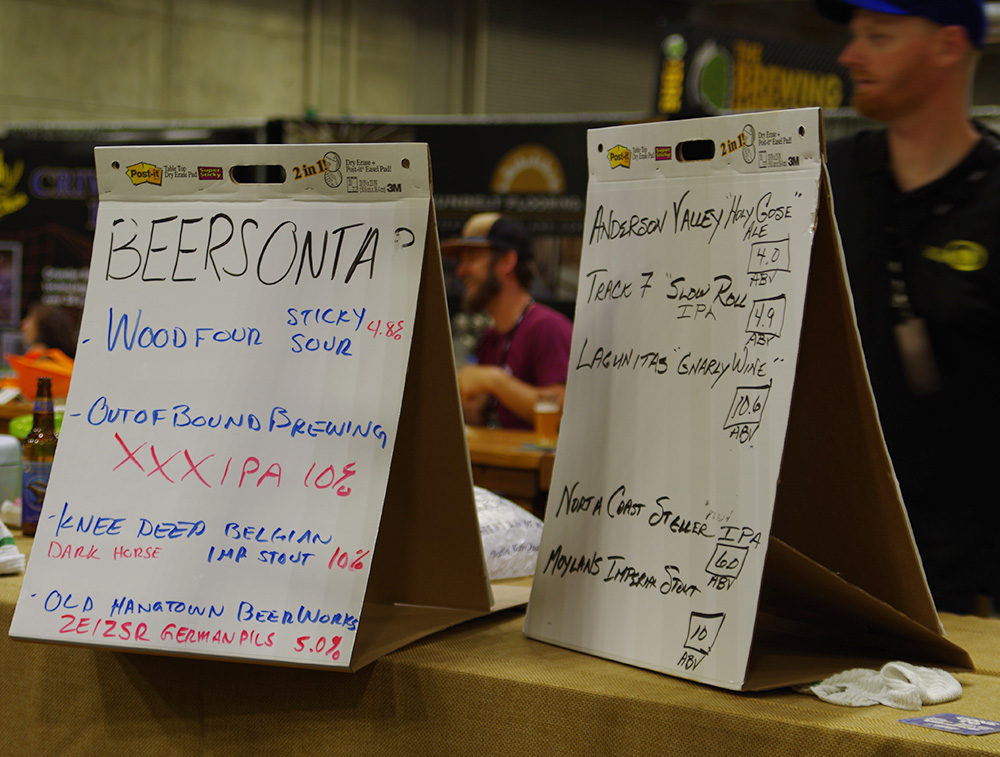 I ran into Track 7 beer every time I turned around during that inaugural California Craft Beer Summit in September 2015. Not a shocking statement since the California Craft Brewers Association chose Track 7's hometown as the location for their first conference, but even more relevant was the brewery's status as the number one brewery in the city. Track 7's Slow Roll IPA poured at the Summit's Northern California Tasting Station, their award-winning flagship beer Panic IPA forced a line at the colossal festival finale California beer showcase and its Daylight Amber Ale was in all the bars around town.
Track 7 Brewing Co. was established Dec. 31, 2011 and grew from 340 barrels of beer in its opening year to just under 1,200 barrels of beer in 2013. That's not surprising since 1,000 people showed up to the brewery's opening day – causing a line out the door for three hours. Track 7 plans to open its first restaurant and tap room in East Sacramento next spring.
Track 7 produces a lot of beer in the hoppy West Coast tradition. The irony: When Track 7 first opened, they didn't include an IPA on their lineup. Today, they excel at the style. Track 7's Panic IPA, Left Eye Right Eye Double IPA, Blood Transfusion IPA With Blood Orange, Mr. Chimpo IPA and Amarillo Adoration Double IPA will all flow from Peaks and Pints' Western cedar tap log during our Lodge Meeting with the brewery Saturday, Feb. 10. Also pouring will be Nukin' Futz Imperial Peanut Butter Chocolate Cream Porter.
Although Peaks and Pints will load up our jukebox with notable albums' track 7 songs, Track 7, the brewery, didn't receive its name in the musical sense. Track 7 is named after the old Western Pacific railroad tracks near their original brewery, and celebrates the role that the railroad played in the development of the city.  Co-owner Geoff Scott's family has live in Sacramento since the early 1900s. Also, "track seven" is the furthest from the main line, and if you're stuck out on track seven, you're having a bad day. Graham and Scott always believe their beers could cheer up those who have to wait it out on track seven.
Peaks and Pints is thrilled to welcome the fast-expanding and much lauded Track 7 Brewing Co. to Washington state, as well as to our little lodge in Tacoma's Proctor District. Drop by Saturday, Feb. 10 and meet the Track 7 crew, drink their delicious craft beers and enjoy a crate full of famous track 7 songs.
TRACK 7 BREWING LODGE MEETING, 4 p.m. Saturday, Feb. 10, Peaks and Pints, 3816 N. 26th St., Basecamp Proctor, Tacoma, no cover
LINK: 2015 California Craft Beer Summit report
LINK: What I learned at the California Craft Beer Summit
---