Washington Cider Week 2021: Willard Wisdom
In 2009, with sales tripling in less than a year, Two Beers Brewing Co. moved its full operation from a tiny spot in Seattle's Fremont neighborhood into a 2,400 sq. ft. South Seattle neighborhood brewery and tasting room, adding three 250-gallon tanks, one 1,000-gallon tank and a cellar. Tacoman Eric Willard, who worked across the street at Tiny's Organic, wandered over to Two Beers and begins friendship with owner Joel VandenBrink. Willard would often push aside his pint of beer and help wash pint glasses and fill kegs, when he wasn't experimenting with apple fermentation at Tiny's. He would deliver Two Beers kegs to Tacoma taverns on his way home. VandenBrink eventually hired Willard to help with operations at Two Beers; exponential growth led to Willard's move into sales. In 2013, VandenBrink founded Seattle Cider Company, which was right up Willard's alley. Willard dove into cider making, helping create the original recipes. Today, Willard is an executive at Two Beers and Seattle Cider, in charge of so many things nobody can pinpoint his exact job. In conjunction with our Washington Cider Week coverage, we're presenting a to-go flight of Seattle Cider combined with Willard's cider industry thoughts. Enjoy Washington Cider Week 2021: Willard Wisdom.
Seattle Cider Dry Cider
6.5% ABV
Made primarily from culinary/table apples modern ciders are generally lower in tannin and higher in acidity. Seattle Cider, the city's first post-Prohibition cider producer, delivers delicious modern ciders. With zero percent residual sugar, their Dry is a very dry cider in a classical style. The dryness doesn't equate to a lack of flavor, however, as it still has a refined apple nature underlined by notes of stone fruits and a light tickle of lilac on the nose. It's a cider that can stand alongside one of our roast beef sandwiches without losing the flavor battle.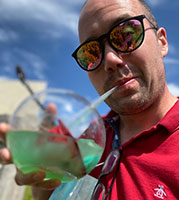 PEAKS & PINTS: Thanks for answering a few questions, Eric. "Not Your Standard Cider" still graces Seattle Cider's marketing. What does the tagline mean to you?
ERIC WILLARD: At the time "Not Your Standard Cider" came out it was to identify Seattle Cider as not like the typical, overly sweet and a tad aggressive cider that was taking the market by storm. Now, I believe it to be more the way we make cider. The fantastic folks — Elliot, Derek, Jacob, and Scott — who make and are constantly developing our cider and new flavors are about balance and not forgetting that at the core is the apple. They don't forget to celebrate that.
Seattle Cider Semi Sweet
6.5% ABV
Seattle Cider Semi Sweet has the same apple selection as Dry Hard Cider — Granny Smith, Fuji, Red Delicious, Golden Delicious and Gala apples — but with just a touch of sweetness. Honey in color with notes of bergamot orange, lemon, apple and hints of citrus and cinnamon on the palate.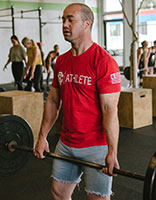 PEAKS & PINTS: You're a pioneer in this industry. What is the major change from when you use to walk across the street to help Joel create the cider company and today's cider scene?
ERIC WILLARD: It honestly feels strange to think about just how long I've been in the industry and the industry itself has gone from infancy, through its awkward teen phase into its now discovering its place in the world phase. The industry itself has been around long enough that we have had a whole new generation enter that may have never had to drink some of the mass ciders of the market. That have always had access to local, craft products, which presents its own challenges: how to market and produce to an emerging demographic while not forgetting about your current demographic that is developing new taste and being responsive to that. And how are you going to continue to remain relevant as the new demographic developing their palate quicker than the previous generation because they have access to so much more.
Seattle Cider Basil Mint
6.9% ABV
Basil and mint are part of the same botanical family, so it makes sense that they get along so well. While you may initially think of desserts, Seattle Cider incorporates them into their delicious Basil Mint cider. Fermented with fresh basil and mint, this off-dry cider starts savory and floral, complemented perfectly by a tart, clean finish.
Seattle Pumpkin Spice
6.9% ABV
American colonists would substitute pumpkin for grains in their beer. The popularity of the style began to wane in the 1800s as whole grains became more widely available. Eventually, pumpkin beers were rare — a seasonal sideshow, showing up only in the breweries daring enough to make them and enjoyed only by drinkers willing to take a chance on the oddities. As the craft beer craze took hold in the '80s, so too did the revival of the pumpkin, which eventually landed in hard ciders too. Seattle Cider's Pumpkin Spice semi-sweet cider is copper in color and perfect for fall. Fermented with cinnamon, nutmeg, allspice, and cloves, it offers hints of the season's favorite spices followed by just a touch of pumpkin.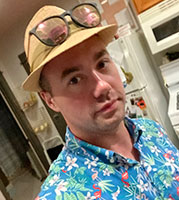 PEAKS & PINTS: Do you have a new cider coming out or what cider do you wish you would make next?
ERIC WILLARD:  We always have new ciders in process. I just tried three new ones two days ago. Honeycrisp is one that we just released that was developed in hopes of maybe being a seasonal offering, but our cidermaker Elliot did so well nearly the entire team pushed for it to become a year-round product. Even then, the response by the market has been far beyond what was projected so I am very appreciative that everyone from our Marketing, Sales and Production teams have been able to work with our suppliers to be able to increase production to meet demand so quickly. Odyssey is a new release — only about 6 months ago — that has been extremely well received. I think the effects of our perception of time over the past year and a half has made everything new seem old so quickly, so it feels like it has been around forever already. We also have our work with the City Fruit organization that we are currently collecting apples for.
Seattle Odyssey
8.4% ABV
Made with Seattle Cider's custom blend of Washington apples and a cider specific yeast, this imperial cider is bright with light acidity and plenty of fresh apple character. It's back sweetened with brown sugar to add a bit of complexity, and to punch up the juicy apple qualities. Expect a fruit forward nose, with stone fruit, apple, and cantaloupe at first sip.
LINK: Peaks & Pints cooler inventory
---