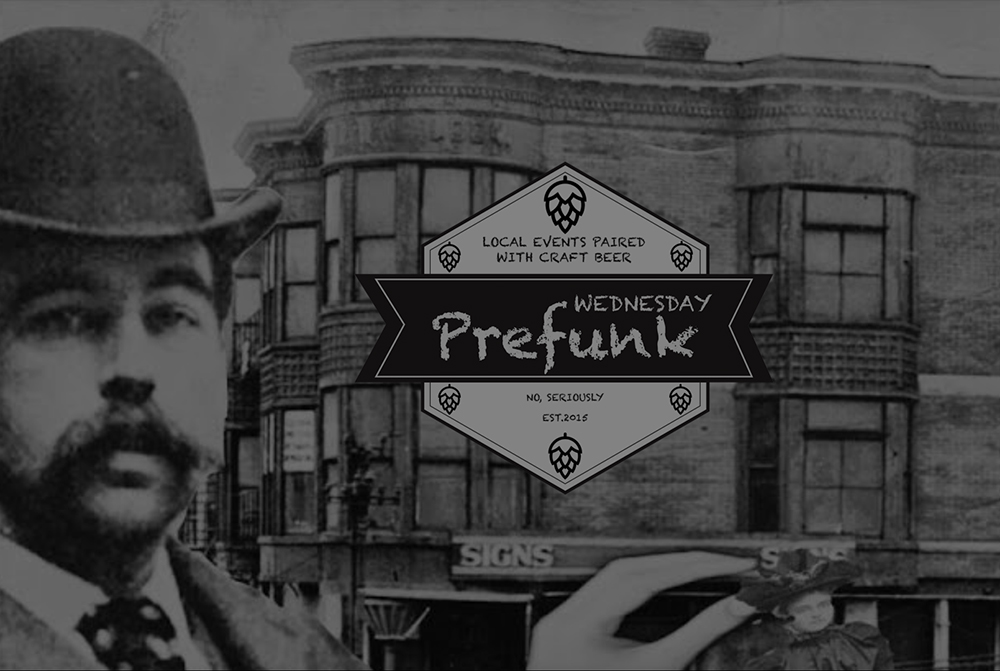 TACOMA WEDNESDAY OCT. 11 2017: pFriem-Beachwood IPL and Escape Room Challenge
PREFUNK: Remember when Long Beach, California's Beachwood Brewing traveled north to Hood River, Oregon, to work on a collaboration series at pFriem Family Brewers? Of course you don't. Well, it happened. And, the pFriem + Beachwood India Pale Lager is now on tap at Peaks and Pints. Classical lager techniques were used for this IPL, but then combined with new school American hops and West Coast hopping procedures. The result, as pFriem puts it, is "aroma of freshly sliced mango, white grape and cinnamon-dusted papaya. A duet of fruity American hops and spicy lager yeast dances gently over the pallet, hinting at pineapple, winking at white pepper. And then, too soon, with glimmers of mango and pine wafting in their wake, they're gone." Nice.
NOON TO 8 P.M. ESCAPE ROOM CHALLENGE: Escape rooms are not your traditional way to spend a day. Teams as small as two and as large as six are locked in an enclosed space and given a time limit to find their way out. Monitors supervise each room through closed-circuit cameras to make sure things move along. Whether with hidden keys, codes or elaborate puzzles, escape rooms are an interactive attraction that blurs the lines between video-game role-playing, theme parks and movie plots brought to life. And in Tacoma as elsewhere, they're a growing phenomenon. The Freighthouse Square's Frighthouse Station haunted house has an attached Escape Room Challenge where participants transported by to the 1800s in H H Holmes' Murder Castle. Folks must solve puzzles to get to the next room without being his next victim. There are six-and-a-half rooms full of clues. If you're gassed, then you ran out of time.
9:15 P.M. WEIRDOS: The Tacoma Film Festival continues at The Grand Cinema. After a full day of films, a lovely little black-and-white number will hit the screen at 9:15 p.m. Weirdos is about Kit (Dylan Authors), an awkward 15 year old who, on the weekend of the American bicentennial, slips away from the Antigonish home he shares with his father (Allan Hawco) and grandmother (Cathy Jones) to go live with his estranged mother (the radiant Molly Parker) in Sydney. With the help of his girlfriend Alice (Julia Sarah Stone, AMC's The Killing), Kit hitchhikes through the stunning maritime landscape toward a new home. But, as the kids near their final destination the journey reveals some hard truths about their relationship and their identities.
Save
---