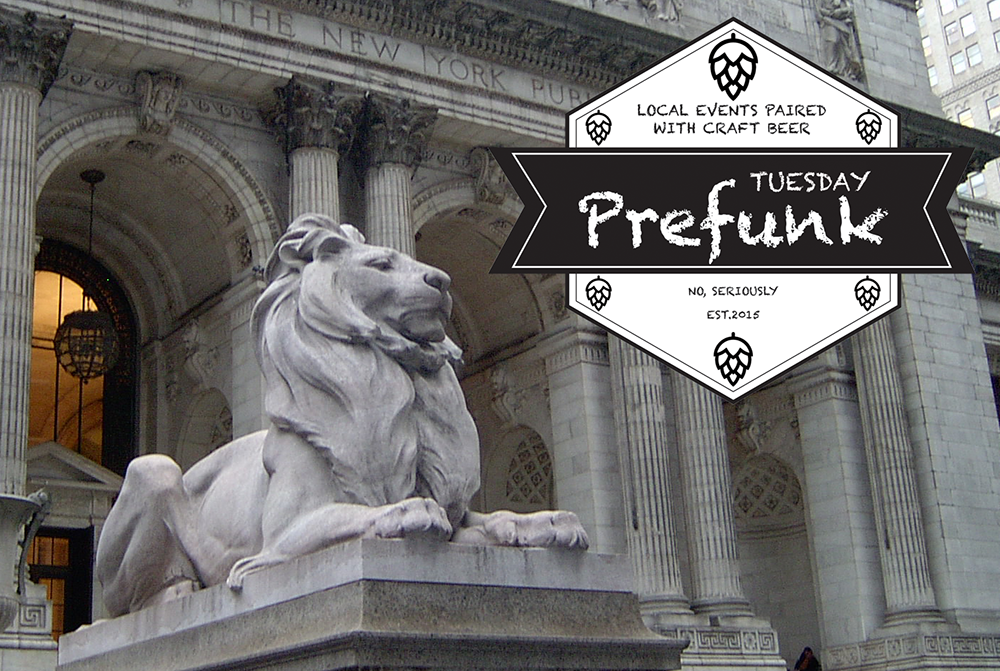 TACOMA PREFUNK TUESDAY, OCT. 17 2017: Holy Mountain The White Lodge and New York Public Library
PREFUNK: The Belgian wit (white) beer is a style that dates back more than 400 years. Holy Mountain's The White Lodge is brewed with a large portion of wheat along with pilsner malt and oats. The Seattle brewery uses coriander and orange peel in the kettle, lending a blend of citrus and floral characters, and ferment with a traditional Belgian strain. It's smooth and dry, with coriander upfront, a little citrus and toasted biscuity malt, with a lightly spicy finish. The White Lodge is in Peaks and Pints' lodge pouring from our Western red cedar tap log.
1 AND 6:45 P.M. EX LIBRIS: NEW YORK PUBLIC LIBRARY: In the documentary Ex Libris: New York Public Library, Frederick Wiseman films dozens of the titular institution's branches, identifying each building's location with a pillow shot of intersecting street signs. That's the sort of astute stylistic choice that characterizes Wiseman's cinema, which offers no identifying titles on screen and is composed of no talking heads. Drop by The Grand Cinema and be immersed in the New York Public Library, find y bearings as if you wandered into one of its buildings, as elegant tableaux show people of varying colors, economic stations, ages, and cultures in poses that particularize their existences in seconds.
7 P.M. BANNED BOOK CLUB: King's Books hosts many a book club. Its Banned Book Club might be the most fun. Who doesn't like to discuss books that have been banned or challenged? Who doesn't like to chat about those books while drinking pints of European beer at neighboring Doyle's Public House? Tonight, the BBC discusses the graphic novel Drama by Raina Telgemeier, a dead-on look at the confusing world of middle school, sweetly capturing all the drama swirling around a school's theater production: from jealousies and misunderstandings to the last-minute surprise stage substitution that may not make a star, but helps settle who likes who. Why all the drama about Drama? People have been fussing about the gay characters in Drama since it was published.
Save
---