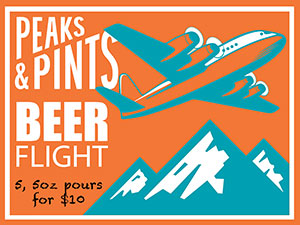 Growing up surrounded by vineyards and winemakers, Adam Firestone (of Firestone Vineyard) always had an interest in combining the family business with beer making. He found the perfect business partner in his brother-in-law, David Walker, and the two founded Firestone Walker Brewing Company in 1996. Since Greg Koch and Steve Wagner founded it in 1996, Stone Brewing Co. has been producing an ever-expanding line up of well-crafted and often in-your-face beers and interesting collaborations. In addition to winning gobs of medals for individual brews, Firestone Walker's talented brewers from Paso Robles California, often take home the major hardware at competitions such as the Great American Beer Festival and World Beer Cup — titles such as "Brewery of the Year" or "Brewer of the Year." Known for its bold, flavorful and largely hop-centric beers, Stone has earned a reputation for brewing outstanding, unique beers while maintaining an unwavering commitment to sustainability, business ethics, philanthropy and the art of brewing. Today, Peaks and Pints offers a flight of five Stone Brewing and Firestone Walker craft beers in which you decide which brewery will win your fifth beer heart. The game is on. Enjoy Craft beer Crosscut 10.17.17: A Flight of Stone Brewing vs Firestone Walker.
Stone Delicious IPA
7.7% ABV, 80 IBU
Delicious IPA features Lemondrop and El Dorado hops that showcase vibrant citrus flavors, and is notable for what the brewers have removed from the brew: much of the gluten. An enzymatic process developed by White Labs (producers of myriad yeast strains used by craft brewers) breaks down the gluten proteins, and the results is a nearly gluten-free beer that avoids the pitfalls (like the off-putting mouthfeel) often seen in gluten-free brews. But the reduced gluten levels are not the defining feature of Delicious IPA. Living up to the name, the IPA demonstrates a terrific volume of complex hop flavors. With a curiously light yet still tongue-coating body, each sip explodes with flavor — lemon zest, lemon grass, Lemon Pledge — before the bitter bite cascades across the palate, where it lingers stubbornly but never becomes acrid.
Firestone Walker Easy Jack
4.5% ABV, 47 IBU
Firestone Walker Brewmaster Matt Brynildson traveled to Germany and spent several days in the Hallertau region, the birthplace of hops dating back more than 1,000 years. There, he hung out at small family hop farms and worked with the farmers to secure an ample supply of Mandarina Bavaria and Hull Melon — two backbone hops for Easy Jack. This kickback beer spotlights those spicy, leafy hops; plus a dose of oats smooth out the sip.
Stone Enjoy By 10.31.17
9.4% ABV, 90 IBU
Founded by Greg Koch and Steve Wagner, Stone Brewing has come a long way since opening up in San Diego, California in 1996. The ninth-largest craft brewery in the U.S. has been dubbed "All-time Top Brewery on Planet Earth" by BeerAdvocate magazine twice. Stone launched its Enjoy By series in 2012, releasing IPAs brewed specifically NOT to last — meaning drink up the freshness before the expiration date. Enjoy By 10.31.17 starts hoppy and tropical thanks to — Simcoe, Citra, Nugget, Super Galena, Delta, Target, Amarillo, Cascade, Galaxy, Nelson, Motueka and Helga hops — followed by a wave of dank, slight malt and finishes with citrus peel.
Firestone Walker Leo v Ursus – Fortem
8.2% ABV, 55 IBU
The Leo v. Ursus Chronology is born of a longing for high experimentation that was finally fulfilled by the recent launch of the Propagator, Firestone Walker's pilot brewhouse in Venice, California. The first in the series, Fortem (Latin for "The Strong"), is a new-age imperial IPA brewed to achieve power through balance, delivering amped-up aromas and mouthfeel while keeping bitterness on a leash. As such, it blends Cascade, Mandarina, Citra, Simcoe, Mosaic and Blanc along with pale malt, wheat malt and flaked oats for a full body and rounded mouthfeel. A mélange of mown grass, bright lemon zest, chives and a hint of tangerine dance across a soft pastry dough floor in the aroma, while the flavor takes a more citrusy approach, layering lemon and orange zest atop grass, white onion and clean, crackery malt. Fortem has been left unfiltered for a full hop impact.
And for your fifth sampler glass …
Stone Neapolitan Dynamite
8.5% ABV
Oct. 14 is the anniversary of the day that homebrewing beer without federal taxation was made possible in the United States, thanks to President Jimmy Carter, in 1978. Each year Stone Brewing partners with the American Homebrewers Association to host a member rally and homebrew competition, which, for years has yielded a beer worthy of the national stage. Judged by Stone co-founders Greg Koch and Steve Wagner (and members of the Stone team), this year's champions are Paul Bischeri and Patrick Martinez and their champion creation, Neapolitan Dynamite. For the additional collaborator, Stone enlisted noted Stout Master Derek Gallanosa from Abnormal Beer Company to bring this ice cream sundae of a beer to life in full scale. The result is a rich, decadent beer, with the sweetness of the strawberry and vanilla balanced out by dark chocolate and coffee.
or
Firestone Walker Mocha Merlin
5.5% ABV, 27 IBU
Firestone Walker released Mocha Merlin, a variation on the brewery's Velvet Merlin. The new beer is brewed with a Colombia La Granadilla coffee blend from San Luis Obispo's HoneyCo Coffee Roasters and cacoa nibs from Ghana. The coffee is added straight into the fermentation tank, similar to the dry-hopping process. The cocoa nibs are secured in mesh bags and steeped into the beer. The base beer of Mocha Merlin is the milk stout version of the original Velvet Merlin recipe, with lactose incorporated into the brew for a rounded mouthfeel, medium body and creamy coffee chocolate.
Save
---