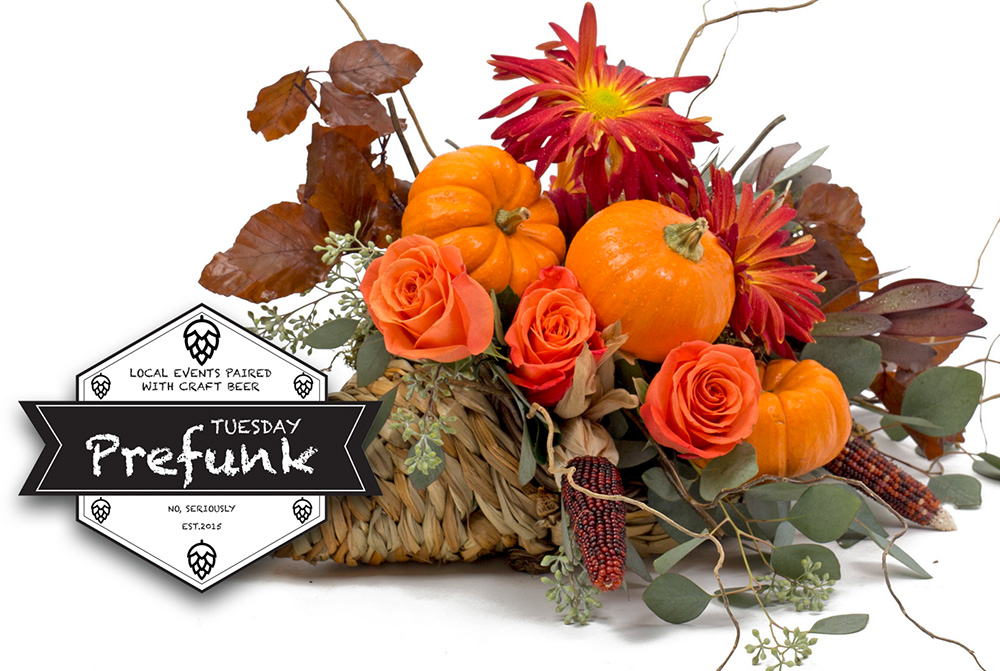 TACOMA PREFUNK TUESDAY, NOV. 21 2017: Rainy Daze Shorter Daze IPA and Thanksgiving floral arrangements
PREFUNK: You know the story. Longtime homebrewer Mike Montoney scores a brew system from closed Battenkill Brewing of Poulsbo, apprentices on a professional with Brad Ginn and Mark Hood of Sound Brewery, goes on to brew awarding-winning craft beers under the Rainy Daze Brewing brand. The story received another hit of joy when Rainy Daze's Goat Boater IPA won Peaks and Pints' Tournament of Beer: Washington State IPAs this past spring. Today, we've tapped the brewery's new Shorter Daze IPA, a fruit forward IPA with a touch of dankiness.
1:30 AND 6:55 P.M. TROPHY: As man forces more animals to the edge of extinction, the search for how to save them has become only more complex.  Directors Shaul Schwarz and Christina Clusiau offer Trophy, a dark journey into the global commodification of big game animals in Africa and the consequences that result, screening at The Grand Cinema.
6-8 P.M. THANKSGIVING CRAFTS: You can't stand Thanksgiving. Cruelly sandwiched in between two much cooler holidays, the fourth Thursday in November has always been a bit of a letdown for you. Maybe you just had to draw one too many handprint turkeys and write too many lists of things to be thankful for when you were a kid. Anyhoo, you're hosting this year and you haven't put any thought into the decorations. Thankfully, Alice's Table, an online platform and community that provides people with the tools and knowledge they need to launch their own flexible flower arranging businesses, will be at The Social Bar and Grill teaching you how to arrange a Thanksgiving floral, er, arrangement. Remember, The Social knows how to make a delicious cocktail.
---