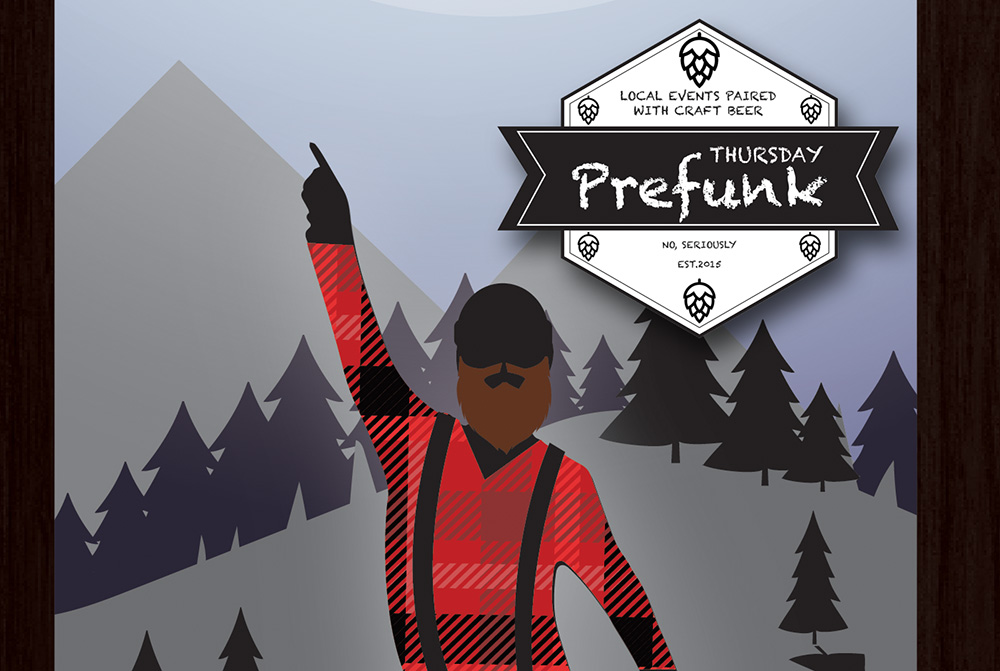 TACOMA PREFUNK THURSDAY, MAY 3 2018: Superfuzz Funkified Party and Green Drinks
PREFUNK: Slip on your Farrah Fawcett wings, your Cleopatra Jones afro or your grandpa's toupee and wobble over to Peaks and Pints tonight for Elysian Brewing's Superfuzz Funkified Party Vol. 2. She's mighty-mighty, just lettin' it all hang out. Join Elysian Brewing for the South Sound seasonal release and tasting of its Superfuzz Blood Orange Pale Ale, a mind-bending whirl of the aromas and flavors of blood orange and Northwest hops. Guests are encouraged to dress in funky '70s attire while Peaks and Pints funk jams spank the beat. Five years ago this month, Elysian took an easygoing blend of Northwest Pale, Munich and Dextri-pils malts, Citra and Amarillo hop cones and a dusting of blood orange peel, called it Superfuzz Blood Orange Pale Ale and all was groovy. In addition to Superfuzz, Peaks and Pints will be making Fuzzdusters — Superfuzz and Space Dust bends, as well as Kappa IPA and a couple one-offs. This Orangesploitation will go down at 6 p.m. The funk riff on this thing will be letter-perfect. Yeah, she's the one, the only one, built like an amazon.
6 P.M. GREEN DRINKS: Learn about the work of the Washington Environmental Council, or WEC — a nonprofit, statewide advocacy organization that has been driving positive change to solve Washington's most critical environmental challenges — at Peaks and Pints. Green Drinks will celebrate with WEC some big wins for the environment this year with an evening filled with good conversation, delicious food and drink, raffle items and other giveaways, and an opportunity to hear from WEC about Puget Sound, toxics in your community, and Orca Month. WEC will also tell you more about a ballot initiative that would invest in clean water, healthy forests, and clean energy.
8 P.M. COMEDY SHOWCASE: The Valley hosts an eclectic comedy showcase of veterans and up-and-coming comedians, including Adam Luckey, Cheri Hardman, Erin Crouch and Rusty.
---