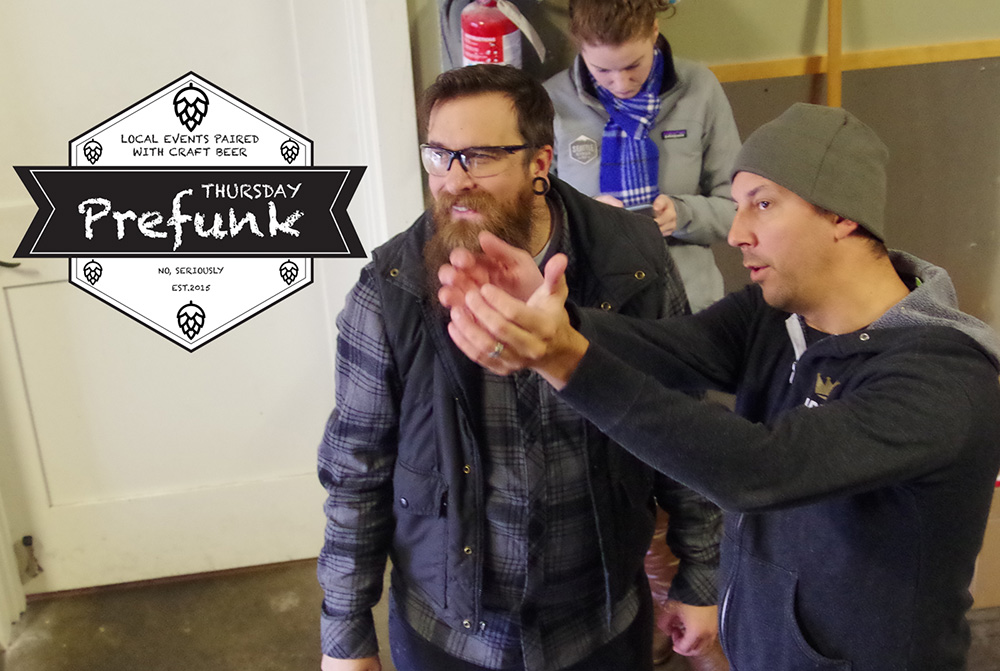 TACOMA PREFUNK THURSDAY, JAN. 11 2018: Proctor Peaks IPA Release Party and American Idiot
PREFUNK: To celebrate its first year in business, Peaks and Pints is excited to release a special India Pale Ale in collaboration with Two Beers Brewing Co. tonight. Coming in at 6.7 percent ABV and 60 IBUs, Proctor Peaks IPA will be pine (naturally) and dank on the nose and palate featuring Warrior, Chinook, Columbus and Simcoe hops with kettle and dry hop additions. And, it has clear, copper coloring, because that's a thing. Peaks and Pints will tap Proctor Peaks IPA at 6 p.m. along with other Two Beers and Seattle Cider draft delights. Tonight will also serve as a benefit for Citizens For A Healthy Bay, thanks to Drinking for Conservation's endeavor to raise funds for the Tacoma organization's efforts to keep Commencement Bay clean and healthy.
5-8 P.M. RACE NIGHT: America's Car Museum's CXC racing simulators are linked together to provide a realistic racing experience against other drivers. Compete on famous tracks such as Darlington, Daytona, Dover and others. Race Nights are open to members, friends and the general public. Teams are also welcome to join in on the fun.
8 P.M. AMERICAN IDIOT: The two-time Tony Award-winning hit musical Green Day's American Idiot, based on the Grammy Award-winning multi-platinum album, boldly takes the American musical where it's never gone before. This high-octane show includes every song from Green Day's album, American Idiot, as well as several songs from its follow-up release, 21st Century Breakdown. Tacoma Prefunk Thursday, Jan. 11 2018 suggests you catch the musical at the Lakewood Playhouse tonight.
---